All the day's music news are just a click away (click on "Read More"):
1948: Ed Sullivan premiered his variety show Toast of the Town, which later was changed to simply The Ed Sullivan Show.
1956: Elvis Presley performed on Wink Martindale's television show in Memphis, Tennessee to promote a local benefit concert.
1960: "Cathy's Clown" one of The Top 100 Songs of the Rock Era* by the Everly Brothers ruled the charts for the fifth consecutive week. Connie Francis challenged with "Everybody's Somebody's Fool".
1962: Ricky Nelson recorded the single "Teenage Idol".
1963: The Beatles formed the venture Beatles, Ltd. to handle their finances.
1964: The Dave Clark Five had one of the hottest songs on this date as "Can't You See That She's Mine" moved from #68 to #31.
1964: Johnny Rivers performed "Memphis" on American Bandstand.
1964: "Chapel of Love" by the Dixie Chicks held down the #1 spot on the R&B chart for the third week.
The Beach Boys were plotting a way around "Chapel of Love"...
1964: The Dixie Cups made it three weeks in a row at #1 with "Chapel of Love". Peter & Gordon remained at #2 with "A World Without Love" while the Beach Boys were climbing from 10-3 with "I Get Around". The rest of the Top 10: The Ray Charles Singers had #4--"Love Me With All Your Heart", Millie Small moved from 16-5 with "My Boy Lollipop", Dionne Warwick remained at 6 with "Walk On By", the former #1 "Love Me Do" by the Beatles was song #7, Barbra Streisand's first hit "People" edged up to #8, Gerry & the Pacemakers made a nice move from 20-9 with "Don't Let the Sun Catch You Crying" and the Bachelors reached the Top 10 with "Diane".
1965: The Beatles began a concert tour in Paris, France, playing at the Palais Des Sports.
1965: Much better days in America. Frank Sinatra, Dean Martin and Sammy Davis, Jr. played a benefit for the Teamsters Union in St. Louis. At least someone was fighting for American workers back then. Now, employers make billions in profits but lay you off and you go hungry and lose your house.
1966: The Stones released their album Aftermath. (Note: some websites report the release date as June 1 while others say it was released on April 15. The album was released April 15 in the U.K. and on June 20 in the United States, according to 'Mojo' magazine.)
1966: Monday fell on this date and that meant new single releases. The Troggs released "Wild Thing"
1966: Bobby Hebb made sure radio stations had his new 45 "Sunny" on
their desks Monday morning.
1967: Jefferson Airplane and Jimi Hendrix performed at the Fillmore in San Francisco, California.
1969: Jimi Hendrix set a record for the largest payday to that point in the Rock Era when he was paid $125,000 to perform at the Newport Jazz Festival.
1969: David Bowie signed with Mercury Records.
1970: The 5th Dimension moved from 90 to 42 with "Save the Country".
1970: Elvis Presley topped the Adult Contemporary chart with "The Wonder of You".
1970: The Jackson 5 reached #1 on the R&B chart with "The Love You Save".
1970: The Carpenters released "Close To You" earlier in the week and on this date, it was the highest debuting song (#56).
1970: The Beatles spent a second week at #1 with "The Long and Winding Road". The Jackson 5 was headed there with "The Love You Save" which moved from 10-2 while the Poppy Family fell to #2 with "Which Way You Goin' Billy?". Rare Earth scored their biggest hit at #4 with "Get Ready" and Three Dog Night was on the move (19-5) with "Mama Told Me (Not To Come)". The rest of the Top 10: The Temptations were right behind (20-6) with "Ball of Confusion", the Moments' big hit "Love On a Two-Way Street" fell to #7, Joe Cocker's remake of the classic Box Tops song "The Letter" fell to #8, Vanity Fare, one of the great One Hit Wonder stories of the Rock Era, rose from 16-9 with "Hitchin' a Ride" and Melanie and the Edwin Hawkins Singers made the Top 10 with "Lay Down (Candles in the Rain)".
1972: Tallahatchie Bridge, made famous in Bobbie Gentry's classic "Ode To Billie Joe", collapsed in Mississippi.
1973: Three Dog Night, Paul Revere & the Raiders from Boise, Idaho, Little Richard and Cheech and Chong appeared during a television special to celebrate the 20th anniversary of American Bandstand.
1973: Bruce Tate, singer of the Penguins ("Earth Angel" from 1954) died.
1974: Bob Dylan and the Band released the live album Before the Flood.
1975: A&M Records co-founder and superstar Herb Alpert hosted The Midnight Special with guests Supertramp and the Captain & Tennille.
1977: Steve Winwood released his first solo album, a self-titled LP.
1978: Foreigner released the album Double Vision.
1980: Bob Dylan released the album Saved, his second Christian album.
1980: The Rolling Stones released the album Emotional Rescue.
1980: Fleetwood Mac played the first of six sold-out concerts at Wembley Arena in London.
Neil Diamond with his 48th career hit...
1981: Stars on 45 climbed the final rung to #1 with "Medley", as Kim Carnes finally dropped with "Bette Davis Eyes". A Taste of Honey sat third with their remake of "Sukiyaki". Ray Parker Jr. & Raydio edged up with "A Woman Needs Love (Just Like You Do)" and George Harrison sang about "All Those Years Ago". The rest of the Top 10: Smokey Robinson's "Being with You", Air Supply jumped from 14-7 with "The One That You Love", Neil Diamond held steady with "America", Hall & Oates bounced up with "You Make My Dreams" and Rick Springfield moved from 20 to 10 with "Jessie's Girl".
1981: REO Speedwagon's breakthrough album Hi Infidelity was #1 for a 15th week.
1983: Men Without Hats released the single "The Safety Dance".
1983: Guitar whiz Duane Eddy set out on his first concert tour in 15 years, opening in San Francisco, California.
1986: Elton John, Phil Collins, Tina Turner and Dire Straits appeared at the Prince's Trust Rock Gala in London.
1987: Boston performed at the Texas Jam, their first live performance in eight years.
1987: Teddy Pendergrass married Karen Still.
Heart was back with another smash hit...
1987: Lisa Lisa & Cult Jam with Full Force hit #1 with "Head To Toe". Atlantic Starr fell to #2 with their classic "Always" while Whitney Houston was aiming for her fourth straight #1 with "I Wanna' Dance with Somebody". Genesis remained at #4 with "In Too Deep". The rest of the Top 10: Herb Alpert moved up to #5 with "Diamonds", Heart posted their 8th Top 10 and 22nd hit as "Alone" moved from 12 to 6, Bon Jovi had their third Top 10 from their album Slippery When Wet with "Wanted Dead or Alive", Kim Wilde's remake of the Supremes' classic "You Keep Me Hangin' On" tumbled to #8, Kenny G had the biggest hit of his career as "Songbird" moved from 13-9 and Smokey Robinson remained at #10 with "Just To See Her".
1988: Monday fell on this date and Guns 'N Roses released the single "Sweet Child O' Mine" to radio stations.
1989: Prince released his album The "Batman Motion Picture" Soundtrack.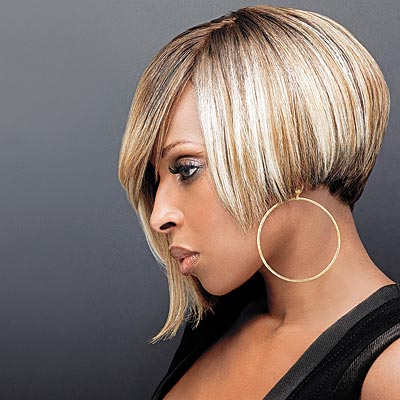 1992: A new singer with "attitude" appeared on the scene on this date as Mary J. Blige saw her first single ("You Remind Me") debut.
1992: Mariah Carey reached #1 with her remake of the Jackson 5 classic "I'll Be There".
1992: Celine Dion's "If You Asked Me To" reached #1 on the Adult Contemporary chart.
1997: Bob Carlisle reached #1 on the album chart with Butterfly Kisses.
1997: Lawrence Payton of the Four Tops died from liver cancer at the age of 59 in
Southfield, Michigan.
1998: Embrace had the #1 album in the U.K. with Good Will Out.
2000: The Ronettes were awarded $2.6 million from Phil Spector, after a New York judge ruled that the producer had cheated them out of royalties.
2003: Lionel Richie received a star on the Hollywood Walk of Fame.
2003: Lipton will be forever known as the "Yellow Tea" after pulling ads featuring the Dixie Chicks.
2004: Paul McCartney played the 3,000th concert of his career in Palace Square in St. Petersburg, Russia.
2004: Keane had the #1 album in the U.K. with Hopes and Fears.
2006: The BBC announced that they were canceling the music program Top of the Pops, which had aired since 1964.
2006: Claydes "Charles" Smith, who played lead guitar and was one of the founding members of the popular group Kool & the Gang, died at age 57 in Maplewood, New Jersey.
2008: Frankie Beverly and Maze were honored with a plaque on the Philadelphia Walk of Fame.
2008: Who knew that you could make this much money from a song about margaritas? Jimmy Buffett announced that his Margaritaville Holdings had teamed with Coastal Marina, a New York gambling firm, to purchase the Trump Marina Hotel Casino for $316 million.
2008: Elite guitarist Jimmy Page of the Yardbirds and Led Zeppelin received an honorary Doctorate of Music from the University of Surrey in Guilford, England.
2009: The Dave Matthews Band had the #1 album with
Big Whiskey and the Groogrux King
.
2011: Leslie West of Mountain had his lower right leg amputated after a septic foot infection.
Born This Day:
1936: Billy Guy of the Coasters was born in Itasca, Texas
1936: Mickie Most, producer for the Animals, Herman's Hermits, Lulu and Jeff Beck and owner of RAK Records, which signed Hot Chocolate and Suzi Quatro; died May 30, 2003 at the age of 67.
1942: Brian Wilson, guitarist, songwriter and the genius behind the Beach Boys, was born in Hawthorne, California.
1945: Anne Murray was born in Springhill, Nova Scotia, Canada.
1948: Don Airey, keyboard player for Deep Purple
1949: Alan Longmuir, bassist of the Bay City Rollers, was born in Edinburgh, Scotland.
1949: Lionel Ritchie of the Commodores and a solo superstar, was born in Tuskegee, Alabama.
1955: Michael Anthony, bass guitarist for Van Halen, was born in Chicago, Illinois.
1960: John Taylor, bass guitarist for Duran Duran and later the Power Station, was born in Birmingham, England.
1963: Brian Nash of Frankie Goes to Hollywood was born in Liverpool, England.
1966: Stone Gossard, guitarist of Pearl Jam, was born in Seattle, Washington.
1967: Murphy Karges of Sugar Ray was born in Orange County, California.
1972: Chino Moreno of the Def Tones was born in Sacramento, California.