1962: The Beatles recorded "Please Please Me" in 18 takes and "Ask Me Why" for the flip side during a three-hour session at EMI Studios in London.
1966: The self-titled debut album from the Monkees was #1 for the third straight week. The former #1 Soundtrack to "Doctor Zhivago" remained second with The Supremes A Go-Go #3 and the self-titled Mamas & Papas album #4. The remainder of the Top 10: And Then...Along Comes the Association by the Association, What Now My Love from Herb Alpert & the Tijuana Brass, Revolver from the Beatles, Somewhere My Love by Ray Conniff & the Singers at #8, The Kinks Greatest Hits! and the Soundtrack from "The Sound of Music" re-entered the Top 10 after 88 weeks.
1966: One of the Supremes' greatest hits--"You Keep Me Hangin' On" took over at #1 on the R&B chart.
1967: The promotional clip of "Hello Goodbye" by the Beatles was shown on The Ed Sullivan Show.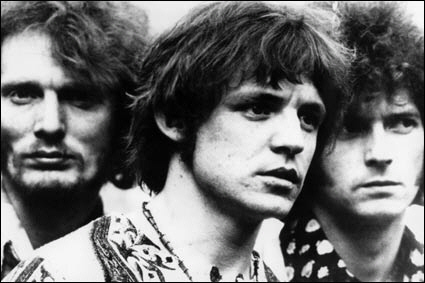 1968: Cream performed for the final time at the Royal Albert Hall in London. Yes and Taste opened for them. The event was recorded and later released as the album Goodbye Cream.
1971: Yes released their first album with keyboardist Rick Wakeman--Fragile in the U.K. They released the LP in the United States on January 4, 1972.
1973: The group 10cc broke up.
1973: John Rostill, bassist of the Shadows, was found dead at the age of 31 at his home in Radlett, Hertfordshire, England after being electrocuted.
1974: Led Zeppelin rehearsed at Livewire Theatre in London in preparation for a tour in support of their new album Physical Graffiti.
1975: Queen performed two concerts at the Free Trade Hall in Manchester, England.
1977: Blondie played at the Concert Hall in Perth, Australia.
1977: The Bee Gees knocked Debby Boone's "You Light Up My Life" out of the #1 spot on the adult chart with "How Deep Is Your Love".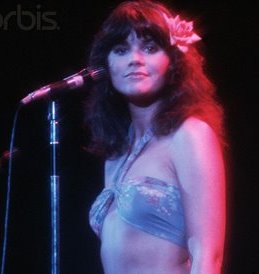 Ronstadt had two hits in the Top 10 simultaneously...
1977: Debby Boone remained atop the chart for the seventh consecutive week with the beautiful "You Light Up My Life". The best that Crystal Gayle could do was #2 with "Don't It Make My Brown Eyes Blue". The Bee Gees were closing with "How Deep Is Your Love" while Heatwave slipped with "Boogie Nights". The rest of the Top 10: Chicago and their 24th hit--"Baby, What A Big Surprise", Paul Nicholas was elated with the progress of his "Heaven On The 7th Floor", Rita Coolidge had song #7--"We're All Alone", Linda Ronstadt moved up with "Blue Bayou", Barry White's big hit "It's Ecstasy When You Lay Down Next to Me" was next and Linda Ronstadt became one of a handful of artists to have two Top 10 singles at the same time, as she moved from 16-10 with "It's So Easy".
"Gold Dust Woman", one of the great songs that make Rumours a classic album...
1977: Rumours by Fleetwood Mac held on to #1 on the album chart for a then-record 29 weeks, at the time 11 more weeks than any other album in Rock Era history.
1983: "All Night Long" by Lionel Richie was a multi-format smash. For the sixth week, Richie ruled the R&B chart.
1983: Lionel Richie was becoming a fixture on the Adult Contemporary chart. Since his duet with Diana Ross ("Endless Love" in 1981), Richie had now spent 20 weeks at #1 on the AC survey, 13 in 1983 alone, as "All Night Long (All Night)" continued to reign for the third week.
It was a battlefield out there...
1983: Lionel Richie remained at #1 for a third week with "All Night Long". Paul McCartney & Michael Jackson stayed at 2 with "Say Say Say", and Billy Joel ("Uptown Girl"), Kenny Rogers & Dolly Parton ("Islands In The Stream") and Quiet Riot's "Cum On F
eel The Noize" were stuck in a logjam. The rest of the Top 10: Pat Benatar and "Love Is A Battlefield" at #6, Hall & Oates were up with "Say It Isn't So", Huey Lewis & the News cracked the Top 10 with "Heart And Soul", John Cougar Mellencamp moved from 14-9 with "Crumblin' Down" and Michael Jackson had his fifth straight Top 10 from
Thriller
--"P.Y.T. (Pretty Young Thing)".
1988: Russian cosmonauts on Soyuz 7 took a cassette copy of Pink Floyd's album Delicate Sound of Thunder and played it in orbit. David Gilmour and Nick Mason from the group attended the launch of the spacecraft.
1988: Anita Baker moved into the Top 10 with "Giving You the Best That I Got".
1988: The Soundtrack to "Rattle and Hum" by U2 was still #1 on the Album chart with Anita Baker's Giving You the Best That I Got moving up to challenge. Appetite for Destruction from Guns N' Roses was still at 3 after 66 weeks while the new Bon Jovi album New Jersey took fourth. The rest of the Top 10: The "Cocktail" Soundtrack, Hysteria from Def Leppard at #6 after 67 weeks, Bobby Brown and Don't Be Cruel, Faith from George Michael was still hanging around after 54 weeks, the great Silhouette album from Kenny G came in ninth and Any Love by Luther Vandross was #10.
1988: George Michael reached #1 on the Adult Contemporary chart with "Kissing A Fool".
1989: There's a little good in everyone. The Rolling Stones played a concert at Death Valley Stadium in Clemson, South Carolina to raise money for victims of Hurricane Hugo.
1990: Chris Isaac released the great single "Wicked Game".
1991: Garth Brooks asked fans to bring 10 cans of food to a grocery store in exchange for a lottery envelope, some of which included tickets to see Garth at an upcoming show. Over 10,000 cans were donated to charity.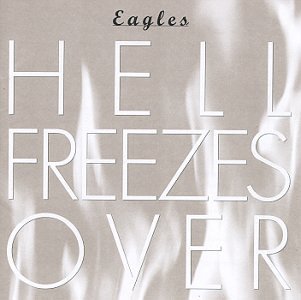 1994: It had been 14 years since the Eagles' great album The Long Run and on this day, Hell Freezes Over debuted at #1. That sent Nirvana dropping after just one week of release with MTV Unplugged in New York. The album II from Boyz II Men was still third while another debut--No Quarter from Jimmy Page & Robert Plant was fourth. Other albums of note--Smash from the Offspring was #6, Fields of Gold - The Best of Sting 1984-1994 debuted at #7, Big Ones from Aerosmith dropped to #8, the Best of Sade debuted at #9 and Wildflowers from Tom Petty dropped to #10.
1994:
Boyz II Men were at #1 for the 14th week with "I'll Make Love To You", tying Whitney Houston's "I Will Always Love You" for the longest-running #1 of the Rock Era at the time. Do not make the same mistake others do that this necessarily means it is one of the top two or three songs of the Rock Era (even though it is a great song and is certainly ranked high). You have to look at competition to analyze the achievement. So let's look at it: Ini Kamoze was second with "Here Comes The Hotstepper", Boyz II Men had another song lined up, as "On Bended Knee" moved from 14-3 and Real Mc Coy remained fourth with "Another Night". The rest of the Top 10: "Always" from Bon Jovi, Madonna's "Secret" at #6, Sheryl Crow slipped with "All I Wanna' Do", Brandy dropped with "I Wanna' Be Down", Immature fell to #9 with "Never Lie" and Janet Jackson was down a notch with "You Want This/70's Love Groove".
1996: R. Kelly released the single "I Believe I Can Fly".
2003: Britney Spears became the first female artist of the Rock Era to score four consecutive #1 albums when In the Zone reached the top.
2006: The Love Album from Westlife was #1 in the U.K.
Born This Day: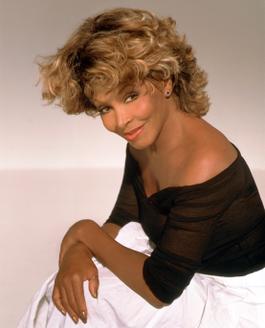 1939: Tina Turner (real name Anna Mae Bullock) was born in Nutbush, Tennessee.
1944: Jean Terrell, who replaced Diana Ross in the Supremes, was born in Belzoni, Mississippi.
1944: Alan Henderson, bassist of Them, was born in Belfast, Northern Ireland.
1945: John McVie, bass guitarist for Fleetwood Mac, was born in London.
1946: Bert Ruiter, bass guitarist with Focus ("Hocus Pocus" from 1973), was born in Amsterdam, Holland, the Netherlands.
1948: Gayle McCormick, the sexy voice behind Smith's great song "Baby It's You", was born in St. Louis, Missouri; died March 1, 2016 in St. Louis of cancer.
1949: Martin Lee of the Brotherhood of Man ("United We Stand" from 1970) was born in Purley, England.
1963: Adam Gaynor, rhythm guitarist of Matchbox 20, was born in Manhattan, New York.
1981: Natasha Bedingfield was born in Haywards Heath, West Sussex, England.
(Note: some websites show her birthplace as London--Natasha was born in Haywards Heath, and then moved to London later.)
1984: Benjamin Wysocki, drummer of the Fray, was born in Denver, Colorado.
1985: Lil Fizz (real name

Dreux Pierre Frédéric)

of B2K was born in New Orleans, Louisiana. (Note: some websites show his birthplace as either Los Angeles or Inglewood, California. He was born in New Orleans and lived in Inglewood, according to 'Vibe' magazine.)