1956: After seeing the movie The Searchers starring John Wayne, Buddy Holly was inspired to write "That'll Be the Day".
1961: Chuck Berry opened Berry Park, an amusement park in Wentzville, Missouri.
1964: The Dave Clark Five appeared on The Ed Sullivan Show.
1965: Johnny Rivers released the single "Seventh Son".
1966: Filming began for the Monkees on their television series.
1969: John Lennon and Yoko Ono recorded "Give Peace a Chance" during their bed-in in Montreal.
1969: The Supremes hosted the television show Hollywood Palace on ABC-TV.
1969: The 5th Dimension released the album The Age of Aquarius.
1969: The Rolling Stones recorded "Honky Tonk Women".
1969: Elvis Presley had the biggest mover within the Top 10 with his great song "In the Ghetto". It climbed from 17 to 9 on this date, giving Elvis 34 Top 10 songs. The Beatles finished with 34 in their fabulous career, but Elvis would go on to register four more for the Rock Era record.
1973: Robert Plant led the audience at the Felt Forum in Los Angeles, California in singing "Happy Birthday" to Led Zeppelin drummer John Bonham, who was 25.
1975: America had the hottest song within the Top 10 with "Sister Golden Hair", which moved from 11-5.
1975: Earth, Wind & Fire continued to have the #1 album with That's the Way of the World, while the Soundtrack to "Tommy" edged closer. Straight Shooter from Bad Company was #3 with Chicago VIII on its way down to #4. The rest of the Top 10: Blow By Blow from Jeff Beck, Hearts by America, Alice Cooper's Welcome To My Nightmare at #7, Physical Graffiti by Led Zeppelin slipping to #8 in only its 12th week, Nuthin' Fancy from Lynyrd Skynyrd at #9 and Carly Simon moving to #10 with Playing Possum.
We've got volume, yes we do. We've got volume, how 'bout you?
1976: The Who set a mark in the Guinness Book of World Records for the loudest rock band ever at a concert at the Charlton Athletic Grounds in England. The concert was over 120 decibels.
1977: The Police performed at the Railway Hotel in Putney, London.
1977: Emerson, Lake & Palmer began a tour with a 70-piece orchestra.
1980: We had officially arrived in "Funkytown" as Lipps, Inc. reached the summit. Blondie had one of the Top Songs of the Rock Era* with "Call Me" but did not make it 7 weeks in a row.
1980: Bette Midler's "The Rose" was #1 for the fourth week on the Adult Contemporary chart.
1980: The great album Against the Wind from Bob Seger, which had moved The Wall aside earlier in the month, spent a fifth week at #1. Glass Houses from Billy Joel was second while Pink Floyd had to settle for #3. Just One Night by Eric Clapton came in fourth with Lipps, Inc. moving to #5 with Mouth To Mouth. The rest of the Top 10: Women and Children First from Van Halen at #6, Christopher Cross at 7, Go All the Way from the Isley Brothers, Mad Love by Linda Ronstadt on its way down at #9 and the ground-breaking Pretenders album at #10.
1982: R.E.M. signed a five-year record company with I.R.S. Records.
1982: Survivor released the single "Eye of the Tiger".
1982: Chicago released their 32nd single, "Hard to Say I'm Sorry".
1986: "On My Own" by Patti LaBelle and Michael McDonald was #1 on the R&B chart for a third week.
Level 42 had a big hit...
1986: "Greatest Love Of All" by Whitney Houston was #1 for a third week, holding off Madonna's "Live To Tell". Michael McDonald & Patti LaBelle teamed for the third-rated song "On My Own" while Orchestral Manoeuvres in the Dark moved up with "If You Leave". The rest of the Top 10: "I Can't Wait" from Nu Shooz, Mike + the Mechanics moved from 10-6 with "All I Need is a Miracle", Level 42 moved impressively from 12 to 7 with "Something About You", Mr. Mister scored their third Top 10 with "Is It Love", Journey entered the list with "Be Good to Yourself" and Janet Jackson tumbled with "What Have You Done for Me Lately".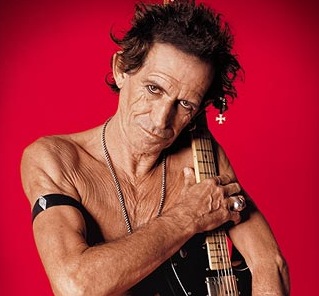 1989: Keith Richards of the Rolling Stones was given a Living Legend Award at the first International Rock Awards ceremony in New York City.
1993: Jon Bon Jovi and wife Dorothea Hurley had their first daughter, Stephanie Rose, in Red Bank, New Jersey.
1994: The Eagles performed at the Irvine Meadows Theater in Irvine, California.
1996: Elsberry Hobbs, bassist for the Drifters, died in New York City.
1997: Bob Dylan left an English hospital after being treated for histoplasmosis.
Paula Cole with this provocative song...
1997: As long as people chew bubblegum....Hanson could be #1 with "MMMBop". "Hypnotize" by the Notorious B.I.G. was second followed by "Say You'll Be There" from the Spice Girls. Mark Morrison dropped with "Return of the Mack" and Jewel's great song "You Were Meant For Me" remained in the Top 10 after 27 weeks. The rest of the Top 10: Monica's "For You I Will" at #6, Rome with "I Belong To You", "The Freshmen" by the Verve Pipe at #8, Savage Garden with "I Want You" and Paula Cole slid to #10 with "Where Have All the Cowboys Gone?".
1997:
Spice
continued to reign supreme as the #1 album for the Spice Girls. Bob Carlisle had one of the most unexpected and meteoric rises of the Rock Era when he moved from 95 to 2 with
Butterfly Kisses (Shades Of Grace)
.
1998: Simply Red had the #1 U.K. album with Blue.
1998: Geri Halliwell left the Spice Girls.
2000: Johnnie Taylor ("Disco Lady") died in Dallas, Texas of a heart attack at the age of 62.
2005: The Salvation Army closed Strawberry Field, the children's home in Liverpool that had inspired the Beatles' song "Strawberry Fields Forever".
2006: The Dixie Chicks had the #1 album with Taking the Long Way.
Born This Day:
1927:
Red Holloway, who played sax and harmonica for B.B. King, Aretha Franklin, Etta James, Billie Holliday, Muddy Waters, Chuck Berry and George Benson, was born in Helena, Arkansas; died February 25, 2012 at the age of 84.
1938: Peter Yarrow of Peter, Paul & Mary was born in New York City.
1938: Lenny Welch, who had a Top 5 song with "Since I Fell for You" in 1963, was born in New York City.
1944: Mick Ralphs, guitarist and songwriter and founder of both Mott the Hoople and Bad Company, was born in Stoke Lacy, Herefordshire, England.
1947: Junior Campbell, founding member, lead guitarist, pianist and singer with Marmalade ("Reflections of My Life"), was born in Glasgow, Scotland.
1948: John Bonham, drummer for Led Zeppelin, was born in Birmingham, England.
1952: Carl Bartos of Kraftwerk ("Autobahn" from 1975)
1954: Vicki Sue Robinson ("Turn the Beat Around" from 1976) was born in Harlem, New York; died of cancer in Wilton, Connecticut April 27, 2000.
1962: Corey Hart was born in Montreal, Quebec, Canada.
1964: Darryl McDaniels of Run-D.M.C. was born in Harlem, New York.
1965: Steve White, drummer of the Style Council
1980: Andrew John Hurley, drummer of Fall Out Boy, was born in Menomonee Falls, Wisconsin.