1955: The Everly Brothers recorded their first songs at the Old Tulane Hotel Studio in Nashville, Tennessee. The duo recorded four tracks in 22 minutes.
1956: Buddy Holly set out on his first tour.
1959: RCA offered Sam Cooke $100,000 to leave Keen Records.
1959: Bobby Darin registered a sixth consecutive week at #1 with "Mack The Knife".
1960: Ferrante & Teicher released the title track from the movie Exodus.
1961: Brian Epstein went to the Cavern Club to witness first-hand what customers at his music store had been raving about. He saw the Beatles perform and approached George Harrison and Paul McCartney after the show. In his autobiography, Epstein would later write, "

I was immediately struck by their music, their beat, and their sense of humour on stage - and, even afterwards, when I met them, I was struck again by their personal charm. And it was there that, really, it all started.

A little over two months later, Epstein became the manager of the group.
1962: The Miracles released the first song produced by Smoky Robinson--"You've Really Got A Hold On Me".
1963: "Sugar Shack" by Jimmy Gilmer & the Fireballs was #1 for a fifth week. "Deep Purple" by Nino Tempo & April Stevens was #2 with "Washington Square" from the Village Stompers third. The Impressions moved from 9 to 4 with "It's All Right". The rest of the Top 10: Roy Orbison's "Mean Woman Blues", Dale & Grace advanced from 11 to 6 with "I'm Leaving It Up To You", Los Indios Tabajaras were up to #7 with "Maria Elena", Ray Charles was on the way down with "Busted", Elvis Presley rocketed from 25 to 9 with "Bossa Nova Baby" and Skeeter Davis had song #10--"I Can't Stay Mad At You".
1964: Anita Humes, lead singer of the Essex, was a guest on To Tell the Truth on CBS-TV.
1966: John Lennon viewed a

private exhibition of art by Yoko Ono at the Indica gallery in London, meeting her for the first time. Ono claimed she had never heard of him, but we now know that she had made a play for bandmate Paul McCartney just weeks prior.
1966: The Beatles announced that they would no longer perform live.
1967: John Lennon was on the cover of the first Rolling Stone magazine.
1968: Robert Plant, lead singer of Led Zeppelin, married wife Maureen in West Bromwich, Sandwell, England. The

couple had their reception at the Roundhouse in London.
1968: James Brown recorded a sixth week at #1 on the R&B chart with "Say It Loud - I'm Black And I'm Proud".
Glen Campbell had a Top 10 album...
1968: Cheap Thrills by Big Brother & the Holding Company was the #1 album for a fifth week but Electric Ladyland by the Jimi Hendrix Experience moved from #20 to #2. Feliciano! from Jose Feliciano was #3 with the Rascals' Time Peace falling. The rest of the Top 10: The Time Has Come from the Chambers Brothers, Crown of Creation by Jefferson Airplane was #6, The Second from Steppenwolf moved from 15 to 7, the self-titled The Crazy World of Arthur Brown remained at #8, Wheels of Fire by Cream and Gentle On My Mind from Glen Campbell was #10.
1968: Mary Hopkin owned the #1 Easy Listening song for a second week with "Those Were The Days".
1968: Stevie Wonder moved from 79 to 35 with "For Once In My Life".
With that great Ginger Baker beat, Cream and "White Room"...
1968: The Beatles enjoyed the biggest hit of their career as "Hey Jude" logged a seventh week at #1. Mary Hopkin remained in the runner-up spot with "Those Were The Days" while Diana Ross & the Supremes, as they were then known, moved from 9 to 3 with "Love Child". O.C. Smith's "Little Green Apples" was fourth with Johnny Nash moving up with "Hold Me Tight". The rest of an excellent Top 10: Cream at #6 with "White Room", Steppenwolf had their second big hit with "Magic Carpet Ride", the Turtles with "Elenore", The Crazy World of Arthur Brown had song #9 with "Fire" and the Grass Roots slipped to 10 with "Midnight Confessions".
1971: Nilsson released the single "Without You".
1970: Santana released the single "Black Magic Woman". (Note: many websites erroneously report the date of release as November 14, the date the song debuted on the chart. Repeat after me: "It is physically impossible for a song to debut on the chart the same day it is sent to radio stations." If we can get enough people repeating that, we can all work to stop misrepresentation of facts.)
1971: Carly Simon and James Taylor first met when Carly went to a show of Taylor's at Carnegie Hall in New York City.
1973: Billy Joel released the album Piano Man. And a superstar was born.
1973: The Carpenters released the album The Singles 1969-1973.
1973: Cat Stevens made his national television debut on the show In Concert on ABC.
1974: "My Melody Of

Love" was the #1 Easy Listening song for Bobby Vinton.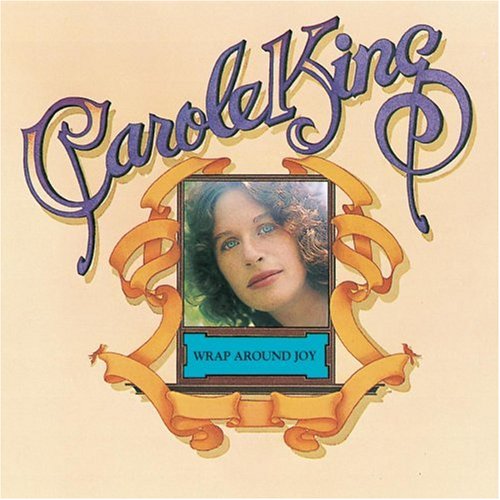 1974: Stanley, Idaho's Carole King rose to #1 on the Album chart with Wrap Around Joy. Walls and Bridges by John Lennon took the opportunity to climb to #2 while Photographs & Memories, the posthumous greatest hits package from Jim Croce, moved from #8 to #3. Not Fragile from BTO was #4 and America was at #5 with Holiday.
1974: Carl Douglas maneuvered from 55 to 33 with "Kung Fu Fighting".
Why has radio forgotten this song? Oh well, makes this site more popular...
1974: The great song "You Ain't Seen Nothing Yet" from Bachman-Turner Overdrive became the new #1 song. Stanley, Idaho's Carole King was up to #2 with "Jazzman" while John Lennon had #3 with "Whatever Gets You Thru The Night". America had their seventh hit since their debut in 1972 with "Tin Man", which moved from 10 to 4. The rest of the Top 10: John Denver's "Back Home Again" entered the list at #5, Bobby Vinton's first Top 10 song in six years--"My Melody Of Love" moved from 17 to 6, B.T. Express was on the move with "Do It ('Til You're Satisfied)", Elton John slipped with "The Bitch Is Back", Reunion's fun song "Life Is A Rock (But The Radio Rolled Me)" and Gordon Lightfoot scored his sixth hit and third Top 10 with "Carefree Highway".
1981: Sheena
Easton
released the single "You Could Have Been With Me".
1981: The Cars released their great single "Shake It Up".
1985: Lionel Richie debuted at #40 with "Say You, Say Me".
The Thompson Twins had another smash...
1985: Jan Hammer's instrumental "Miami Vice Theme" was #1, the last instrumental of the Rock Era to reach the top. Stevie Wonder fell with "Part-Time Lover", Tears for Fears had #3 with "Head Over Heels" and Glenn Frey was up with "You Belong To The City". Starship edged up to #5 with "We Built This City". The rest of the Top 10: Whitney Houston moved down with "Saving All My Love For You", Phil Collins & Marilyn Martin moved from 15 to 7 with "Separate Lives", A-ha had song #8--"Take On Me", ABC with "Be Near Me" and the Thompson Twins jumped from 18-10 with "Lay Your Hands On Me".
1987: Expose released their great song "Seasons Change".
1987: Tiffany released the single "Could've Been".
1987: Michael Jackson released the single "The Way You Make Me Feel".
1987: Great lead singer Paul Carrack, who sang for Ace on "How Long" from 1975 and later for Mike + the Mechanics, released a solo single--"Don't Shed A Tear".
1990: He liked all the money coming in but forgot one thing--to pay taxes. On this date, the U.S. Internal Revenue Service seized all of the bank accounts and real estate holdings of Willie Nelson, who owed $16 million in taxes.
1991: To promote his new Rush Street album, Richard Marx appeared in five cities in one day: Baltimore, Maryland, New York City, Cleveland, Ohio, Chicago, Illinois, and the Burbank Airport in California.
1991: Queen's Greatest Hits II was the number one album in the U.K.
1991: "Forever My Lady" by Jodeci was the new #1 R&B song.
Roberta Flack scored a big comeback with help from Maxi Priest...
1991 Prince's 33rd hit and 16th Top 10, "Cream", became his fifth #1 song. "Romantic" by Karyn White fell to #2 with Bryan Adams achieving a big hit at #3 with "Can't Stop This Thing We Started". Jesus Jones was at #4 with "Real, Real, Real" and Michael Bolton's remake of the Percy Sledge classic "When Aa Man Loves a Woman" moved from 15-5. The rest of the Top 10: "O.P.P" from Naughty By Nature, Mariah Carey's former #1 "Emotions", Boyz II Men had their second Top 10 with "It's So Hard To Say Goodbye To Yesterday", Natural Selection fell with "Do Anything" and Roberta Flack & Maxi Priest reached the Top 10 with "Set The Night To Music".
1991:
Ropin the Wind
by Garth Brooks was the #1 album for the fourth straight week.
Use Your Illusion II
by Guns N' Roses was second,
Diamonds and Pearls
from Prince was #3 while the debut
Metallica
moved up to 4. The rest of the Top 10: Guns N' Roses with
Use Your Illusion I
,
Decade of Decadence - '81-'91
from Motley Crue, Mariah Carey remained at #7 with
Emotions
, Public Enemy fell with
Apocalypse 91...The Enemy Strikes Back
, Michael Bolton entered the Top 10 with his great album
Time, Love & Tenderness
and Garth Brooks was at #10 after 60 weeks with
No Fences
.
1993: R. Kelly released the album 12 Play.
1996: Michael Jackson performed at Ericsson Stadium in Auckland, New Zealand. (Note: some websites report that MJ performed on November 10. He performed on November 9 and 11.)
Celine Dion was one spot away with this Jim Steinman song...
1997: After 14 weeks at #1, second only to "One Sweet Day" by Mariah Carey & Boyz II Men at the time, "Macarena" from Los Del Rio was finally toppled by "No Diggity" from Blackstreet. Celine Dion remained in the #2 spot with "It's All Coming Back To Me Now" and Donna Lewis moved back up after 21 weeks with "I Love You Always Forever". Toni Braxton was up to #5 after just three weeks with "Un-Break My Heart".
1998: Billy Preston, his manager Merle Otis Greene and Greene's wife Sandra were indicted on 22 counts of fraud in illegally collecting $1 million in insurance claims.
1998: Rick James was taken to a Los Angeles hospital after suffering a stroke.
1998: Pete Townshend performed a solo concert in England for the first time in 12 years.
1998: Michael Jackson settled a lawsuit with The London Daily Mirror which claimed that Jackson's face had been disfigured by cosmetic surgery. In a statement, a lawyer for the publisher said "...The Mirror has since met with the plaintiff in person and acknowledges that the photographs do not accurately represent the plaintiff's true appearance."
1999: Herb Abramson, producer, songwriter and co-founder of Atlantic Records, died at age 82 in Henderson, Nevada.
2003: Michael W. Smith received the Distinguished West Virginian Award for his contributions to music.
2003: Kylie Minogue led the U.K. chart with "Slow".
2007: Wayne Fontana (of Wayne Fontana & the Mindbenders) was found guilty of arson with intent to injure by a court in Nottingham, England. Fontana had set a police car on fire. They didn't make Wayne too smart.
2008: Coldplay was awarded the trophy for being the top-selling act of the year and was also named Rock Act of the Year at the World Music Awards in Monaco. Leona Lewis won for Best Pop Female and Best New Artist, Amy Winehouse was the top Female Pop/Rock artist and Alicia Keys was named top R&B artist. (Note: many websites report that the Awards were held on November 10. Those people are looking at newspaper reports from November 10--the event happened November 9, as reported in 'Billboard' magazine and other reputable sources.)
2008: Girls Aloud had the top album in the U.K. with Out of Control.
2011: Linda Ronstadt and Jose Feliciano received Lifetime Achievement Awards at the Latin Grammy ceremonies in Las Vegas.
Born This Day:
1936: Mary Travers of Peter, Paul & Mary was born in Louisville, Kentucky; died September 16, 2009 in Danbury, Connecticut from complications undergoing chemotherapy for leukemia. (Note: some websites show her birthdate as November 7, but according to 'ABC News', 'The New York Times' and 'Billboard', Travers was born on November 9.)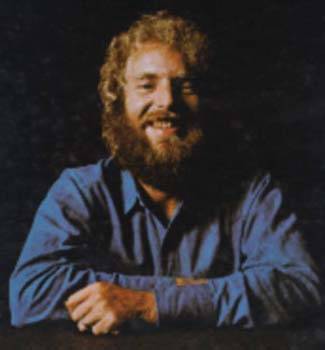 1941: Tom Fogerty, rhythm guitarist of Creedence Clearwater Revival, was born in Berkeley, California; died September 6, 1990 in Scottsdale, Arizona from AIDS after he contracted HIV from blood transfusions.
1943: Lee Graziano, drummer of American Breed ("Bend Me Shape Me"), was born in Chicago, Illinois.
1944: Phil May, singer of the Pretty Things ("Don't Bring Me Down"), was born in Dartford, Kent, England.
1948: Alan Gratzer, drummer of REO Speedwagon, was born in Syracuse, New York.
1948: Joe Bouchard, original bassist of Blue Oyster Cult, was born in Watertown, New York.
1969: Pepa (Sandra Denton) of Salt-n-Pepa ("Shoop" and "Whatta' Man") was born in Kingston, Jamaica, West Indies. (Note: some websites report her birth as November 7, but all the reputable sites show it as November 9.)
1973: Nick Lachey of 98 Degrees was born in Harlan, Kentucky.
1978: Sisqo (real name Mark Durrell Andrews) was born in Baltimore, Maryland.