1958: Ricky Nelson recorded "Lonesome Town" at Master Recorders in Hollywood, California.
1961: Bobby Lewis made it seven weeks in a row at #1 with "Tossin' And Turnin'".
1961: Elvis Presley notched his sixth #1 album with Something for Everybody.
1965: Gary Lewis & the Playboys had the #1 Easy Listening song for a third week with "Save Your Heart For Me".
1965: Out of Our Heads by the Rolling Stones was the new #1 album.
The Righteous Brothers with one of their classics...
1965: Sonny & Cher once again had the #1 song with "I Got You Babe". Gary Lewis & the Playboys stepped up to 2 with "Save Your Heart For Me" while the Beatles jumped from 14 to 3 with "Help!". The Beach Boys were right behind at #4 with "California Girls" while "Unchained Melody" was #5 for the Righteous Brothers. The rest of the Top 10: the former #1 "Satisfaction" from the Rolling Stones, the Four Tops at 7 with "It's The Same Old Song", Patty Duke had song #8--"Don't Just Stand There", Herman's Hermits fell with "I'm Henry VIII, I Am" and Billy Joe Royal had #10 with "Down In The Boondocks".
1966: Rained out the night before, the Beatles performed a concert at Crosley Field in Cincinnati, Ohio, then boarded a plane for a show at Busch Stadium in St. Louis. For the second show, the group performed under a tarp due to heavy rain. It was this gig that convinced Paul McCartney that the group should stop touring.
1967: Sam & Dave released the single "Soul Man".
1967: Bob Dylan renewed his recording contract with Columbia Records.
1968: "Mony Mony" by Tommy James and the Shondells returned to #1 in the U.K.
1969: Led Zeppelin was in concert at the Carousel Theatre in Framingham, Massachusetts.
1971: Olivia Newton-John had the top Adult song for the third week with the Bob Dylan song "If Not For You".
1971: Marvin Gaye grabbed the #1 R&B hit for a second week with "Mercy Mercy Me" (The Ecology)".
1971: Paul & Linda McCartney moved from 65 to 21 with "Uncle Albert/Admiral Halsey".
1971: The Bee Gees had their biggest hit to date as "How Can You Mend A Broken Heart" remained #1 for a third week. "Mr. Big Stuff" from Jean Knight was #2 and John Denver was still at #3 after 18 weeks with "Take Me Home, Country Roads". Marvin Gaye's "Mercy Mercy Me (The Ecology)" was catching fire, moving from 9 to 4 while James Taylor remained at 5 with "You've Got A Friend". CCR was up from 15-6 with their ninth Top 10--"Sweet Hitch-Hiker". The rest of the Top 10: Chicago's double-sided "Beginnings"/"Colour My World" was at 7, the Five Man Electrical Band was at 8 with "Signs", Tommy James and "Draggin' The Line" and "Liar" gave Three Dog Night their sixth Top 10 song.
1971: Tapestry by Carole King was the top album for the 10th week in a row.
1972: Police sprayed mace on lead singer Grace Slick as they scuffled with Jefferson Starship onstage at the Rubber Bowl in Akron, Ohio.
1975: The Eagles were in concert at the Paramount Northwest in Seattle, Washington.
1976: RCA Victor announced that sales of Elvis Presley records topped the 400 million mark.
1976: The Rolling Stones, Lynyrd Skynyrd, 10cc, Todd Rundgren's Utopia and Hot Tuna performed at the Knebworth Festival in Knebworth Park in Stevenage, Hertfordshire, England.
1976: England Dan & John Ford Coley climbed the final rung to #1 on the AC chart with "I'd Really Love To See You Tonight".
1979: Rod Stewart and wife Alana Hamilton celebrated the birth of daughter Kimberly Alana. (Note: some websites report this occurred on August 20, but according to the newspaper 'The Daily Mail', she was born in August 21.)
1980: Bill Ward, drummer of Black Sabbath, was fired after he did not show up for a gig at McNichols Arena in Denver, Colorado. It would be his final appearance with the group until Live Aid in 1985.
1981: Santana had one of the hottest songs of the week with "Hold On", which moved from #72 to #51.
The Go-Go's reached the Top 10...
1982: Fleetwood Mac's Mirage held down the #1 spot on the Album chart, ahead of Eye of the Tiger from Survivor. Asia stayed at 3 and John Cougar (Mellencamp) was at 4 with American Fool. The rest of the Top 10: Pictures At Eleven from Robert Plant, the Steve Miller Band was at 6 with Abracadabra, Good Trouble was the new release from REO Speedwagon at #7, Crosby, Stills & Nash remained at 8 with Daylight Again, the Go-Go's moved from 42 to 9 with Vacation and Genesis reached the Top 10 with Three Sides Live.
1982: Chicago moved into the #1 position on the Adult Contemporary chart with "Hard To Say I'm Sorry".
Mellencamp had a solid #2 song...
1982: Survivor had the top song for a fifth week with "Eye Of The Tiger". John Cougar (Mellencamp) had to settle for #2 for three weeks with "Hurts So Good". The Steve Miller Band ("Abracadabra") and Fleetwood Mac ("Hold Me") remained at 3 and 4, respectively. The rest of the Top 10: Chicago with "Hard To Say I'm Sorry", Air Supply at #6 with "Even the Nights Are Better", REO Speedwagon's "Keep The Fire Burnin'", the Go-Go's moved up one with "Vacation", Crosby, Stills & Nash had song #9--"Wasted On The Way" and Paul McCartney slid into the Top 10 with "Take It Away".
1987: The
Soundtrack to "Dirty Dancing"
was released.
1990: B.B. King received a star on the Hollywood Walk of Fame.
1993: Bernie Taupin, one of the top lyricists of the Rock Era, married Stephanie Haymes.
1993:
The Soundtrack
to the great movie
Sleepless In
Seattle
was #1 on the Album chart with Black Sunday from Cypress Hill in the runner-up position. Janet by Janet Jackson was third, U2's Zooropa came in #4 and Core from Stone Temple Pilots was fifth. UB40 owned #6 with Promises and Lies, "The Bodyguard" Soundtrack was #7, Rod Stewart had the #8 album with Unplugged...And Seated, Aerosmith's Get a Grip came in #9 and Blind Melon had a Top 10 album with their self-titled release.
1994: Bob Dylan performed in Columbus, Ohio at the Ohio State Fair.
1996: Rick James was released from Folsom Prison after spending two years in jail for assault.
1997: Carlos Santana held a press conference at the Hard Rock Cafe in San Francisco, California to promote a limited-edition T-shirt featuring his artwork. Santana autographed 500 shirts for distribution.
1997: Be Here Now, the new Oasis album, moved 350,000 units on the first day.
2003: The United States Internal Revenue Service confiscated belongings of Peabo Bryson to pay $1.2 million in back taxes that Bryson owed.
2005: The Rolling Stones kicked off yet another world tour at Fenway park in Boston, Massachusetts.
2005: Bob Moog, inventor of the Moog synthesizer, died of brain cancer in Asheville, North Carolina at the age of 71.
2005: McFly rose to the top of the U.K. chart with "I'll Be O.K.".
2005: Staind had the top album in the U.K. with Chapter V.
2008: Buddy Harman, drummer who worked with Elvis Presley ("Little Sister"), Roy Orbison ("Oh Pretty Woman") and played on over 18,000 songs, died of congestive heart failure at the age of 79.
2009: Johnny Carter, member of both the Flamingos ("I Only Have Eyes for You") and the Dells ("Stay In My Corner" from 1968) died of lung cancer in Harvey, Illinois at the age of 75.
Born This Day: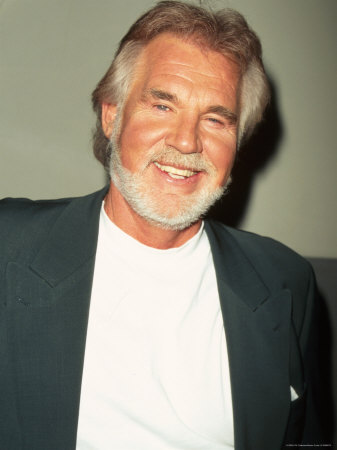 1938: Kenny Rogers was born in Houston, Texas.
1938: Ernie Maresca, who co-wrote "The Wanderer" and "Runaround Sue" for Dion, was born in The Bronx, New York; died at his home in Pompano Beach, Florida July 8, 2015. (Note: some websites claim Maresca was born in 1939, and the notoriously wrong 'Allmusic.com' insists he was born April 21, 1939. He was born August 21, 1938 according to the 'BBC'.)
1941: Tom Costello of Santana
1944: Jackie DeShannon (real name Sharon Meyers) was born in Hazel, Kentucky. (Note: 'Billboard', United Press International, and the news paper 'Star-Daze' report she was born in 1944 , but according to the book 'Encyclopedia of Pop Music Aliases, 1950-2000' by Bob Leszczak, she was born in 1941. Most credible sources say she was born in 1944)
1947: Carl Giammarese, guitarist and singer-songwriter of the Buckinghams, and later a producer, was born in Chicago, Illinois.
1951: Joe Strummer, co-founder, lyricist, rhythm guitarist and lead vocalist of the Clash, was born in Ankara, Turkey.
1954: Steve Smith, drummer of Journey, was born in Whitman, Massachusetts.
1957: Peter Clark ("Budgie" of Siouxsie & the Banshees) was born in St. Helens, Lancashire, England. (Note: some naïve websites claim Clark was born in St. Helens, Merseyside, England. St. Helens was not a part of the county of Merseyside until 1974, 17 years after Clark was born. You will never find Merseyside listed on his official birth certificate.)
1957: Kim Sledge of Sister Sledge was born in Philadelphia, Pennsylvania.
1967: Serj Tankian, lead singer, songwriter and keyboardist of System of a Down, was born in Beirut, Lebanon.
1984:
Melissa Schuman of Dream was born in Riverside, California. (Note: some websites report she was born in San Clemente, California. According to 'TV.com', she was born in Riverside.)