1957: We first heard of a new singer from Detroit on this date as Jackie Wilson debuted with his first chart single--"Reet Petite (The Finest Girl You Ever Want To Meet)".
1961: Bob Dylan's live debut in New York City was seen by 53 people at Carnegie Hall in New York City.
1963: The Beatles performed for Queen Elizabeth II, the Queen Mother, Princess Margaret and Lord Snowdon at the Royal Variety Performance in London. It was here that John Lennon famously said "Will the people in the cheaper seats clap your hands. All the rest of you, rattle your jewelry."
1964: The Beatles finished recording the album Beatles for Sale.
1965: The Rolling Stones' single "Get Off Of My Cloud" topped the U.K. chart.
1967: "Soul Man" by Sam & Dave was #1 on the R&B chart for a third week.
1969: Led Zeppelin performed before 2,000 fans at Memorial Auditorium in Kitchener, Ontario, Canada.
1970: The Beach Boys famously appeared for the first of four nights at the Whiskey-A-GoGo on Sunset Boulevard in Los Angeles.
1972: Johnny Nash was the proud new owner of the #1 R&B song with "I Can See Clearly Now".
1972: Johnny Nash climbed all the way to #1 with "I Can See Clearly Now". The classic Moody Blues track "Nights In White Satin" was one step away.
1973: Pink Floyd and Soft Machine performed two shows in a benefit for Machine drummer Robert Wyatt at the Rainbow Theatre in London. Wyatt was paralyzed after falling from an open window during a party earlier in the year.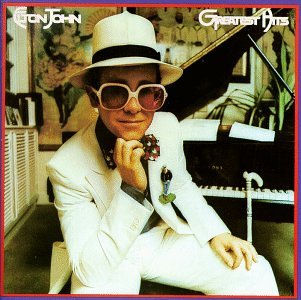 1974: Elton John released his Greatest Hits album.
1974: Stevie Wonder released the single "Boogie On Reggae Woman". (Note: some websites say the song charted on November 10. There was no chart on November 10, nor did it debut on November 9--'Billboard' published its charts on Saturdays, and Saturday that year fell on November 16.)
1974: The Beatles were famous for double-sided hits and Paul McCartney continued the practice with his group Wings as they released "Junior's Farm" (Please click the "Play" icon at the top left-hand portion of the video...)/

"Sally G".
1976: Bruce Springsteen and the E Street Band closed out both their Born to Run tour and the last of a six-night stand at the Palladium Theatre in New York City.
1977: The movie The Last Waltz, which featured The Band's final concert and also featured Neil Diamond, Joni Mitchell, Eric Clapton, Neil Young, Van Morrison and Dr. John, premiered in New York City.





1978: Nicolette Larson released the single "Lotta' Love". (Note: some websites report the date of release as September, when the album came out. But Warner Brothers Records held off on the release of the single by Nicolette until they were sure that Neil Young (the songwriter) was not going to release the song.)
1978: Gerry Rafferty's "Right Down The Line" was on target for the fourth straight week as the #1 Adult Contemporary song.
Little River Band with one of their biggest career hits...
1978: Anne Murray had her first #1 song with "You Needed Me". Donna Summer was within reach with "MacArthur Park". The Little River Band remained at #3 with "Reminiscing, Foreigner jumped from 7-4 with "Double Vision" and Kenny Loggins held steady with "Whenever I Call You Friend". The rest of the Top 10: Nick Gilder fell from 1 with "Hot Child In The City", Exile's great song "Kiss You All Over" was still at #7, Ambrosia stepped up with "How Much I Feel", the Rolling Stones moved in with "Beast of Burden" and Foxy had #10--"Get Off".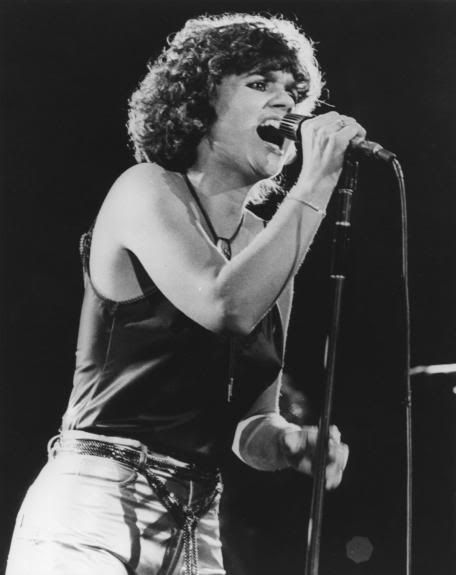 1978: Linda Ronstadt rose to #1 on the Album chart with
Living in the U.S.A
.
1980: REO Speedwagon released what would pr
ove to be their breakthrough single--"Keep On Loving You".
1982: Chris Frantz and Tina Weymouth of the Talking Heads welcomed son Robert into their family in Nassau, the Bahamas.
1984: Prince performed at Joe Louis Arena in Detroit, Michigan.
1985: Sade released the single "The Sweetest Taboo". )Note: some websites report the date of release as November 23, the day it charted. As people in the music business know, it is physically impossible for a song to chart the date it is released.)
1986: Jerry Butler, lead singer of the Impressions and a solo star ("He Will Break Your Heart" from 1960) was elected to the Cook County Board of Commissioners of Chicago, Illinois.
1988: The U2 movie
Rattle and Hum
opened in theaters, featuring the supergroup recorded live. (Note: several websites show the opening as November 3--however, in the book 'U2: A Diary' Matt McGee said that the movie opened November 4.)
1989: Phil Collins, Sting, Tina Turner, Mick Jagger, David Bowie and Terence Trent D'arby were on the music show
Rapido
on BBC-TV.
1989: Elton John posted his 50th hit in the U.K. with "Sacrifice", following only Elvis Presley and Cliff Richard as the only solo male artists to accomplish the feat.
1989: "You Are My Everything" by Surface rose to the top of the R&B chart.
The B-52's with their outrageous song "Love Shack"...
1989: Roxette reached #1 with "Listen To Your Heart". New Kids on the Block were up to #2 with "Cover Girl" and the previous #1 "Miss You Much" from Janet Jackson was #3. Paula Abdul--"(It's Just) The Way That You Love Me" and "Love Shack" from the B-52's entered the Top 10.
1991: Jimi Hendrix, Booker T. & the M.G.'s, the Yardbirds, the Isley Brothers, Sam & Dave, Johnny Cash and Bobby Bland were elected to the Rock & Roll Hall of Fame. (Note: several websites report that this group of nominees was inducted on this date. This is false--they were elected; induction ceremonies took place in 1992.)
1992: The famous songwriting team of Elton John and Bernie Taupin signed a $39-million publishing contract with Warner-Chappell music in Los Angeles.
1994: Fred "Sonic" Smith, guitarist of MC5 and husband of Patti Smith ("Because The Night from 1978), died of a heart attack in Detroit, Michigan at age 45.
1995: "Fantasy" from Mariah Carey was the top R&B song for a sixth week.
1995: Mariah Carey spent a third week at #1 on the Album chart with
Daydream
. Alanis Morissette was now moving back up on the chart with
Jagged Little Pill
while Janet Jackson's compilation
Design of a Decade 1986/1996
was third. Hootie & the Blowfish were at #4 after 67 weeks with
Cracked Rear View
while the
"Dangerous Minds" Soundtrack
stood at #5. The rest of the Top 10: Green Day's
Insomniac
fell to #6, Michael Bolton was at #7 with his
Greatest Hits 1985-1995
, TLC was up with
Crazy Sexy Cool
, Tim McGraw fell to #9 with All I Want and Shania Twain grabbed the last spot with
The Woman In Me
.
1995: Mariah Carey made it six weeks at #1 with "Fantasy".
1998: James Taylor, John Mellencamp, Sheryl Crow, Don Henley, and Stevie Nicks were among the artists performing at a benefit for the City of Hope medical center and research institute at the Santa Monica Airport in California. The event honored Billboard magazine president and publisher Howard Lander, and editor-in-chief Timothy White, and raised more than $2.5 million. The theme of the evening was "One-Hit Wonders", in which the artists each performed one of their favorite One-Hit Wonders.
1999: Sir Elton John's extensive collection of photographs was exhibited at the Atlanta (Georgia) High Museum of Art from November 4 through January 28, 2001.
2001: Michael Jackson owned the #1 U.K. album with Invincible.
2002: The book Journals, which featured letters and diary entries from Kurt Cobain, the late leader of Nirvana, was released.
2002: Elton John and Bernie Taupin received the Music Industry Trusts Award in England for being one of the greatest songwriting partnerships of all-time. They had come a long ways since working for peanuts writing songs for other artists without allowed to work on their own songs.
2003: Martie Maguire of the Dixie Chicks and husband Gareth announced that they were expecting twins.
2003: Missy Elliott was named the spokeswoman of Break the Cycle, a group devoted to ending domestic violence.
2004: Conor Oberst (Bright Eyes) owned the top two single sellers with "Lua" and "Take It Easy (Love Nothing)".
2007: The Eagles rose to #1 on the U.K. Album chart with Long Road Out of Eden.
2010: All five members of the Backstreet Boys performed on Oprah on television, the first time the group had been together in four years.
Born This Day:
1938: Harry Elston of Friends of Distinction ("Grazing In The Grass") was born in Dallas, Texas.
1940: Delbert McClinton, who taught John Lennon how to play harmonica and was a successful singer ("Giving It Up For Your Love" in 1981), was born in Lubbock, Texas.
1947: Mike Smith, saxophonist of Amen Corner, was born in Neath, South Wales.
1954: Chris Difford of Squeeze ("Tempted") was born in Greenwich, London.
1956: James Honeyman-Scott, the great guitarist and a founding member of the Pretenders, was born in Hereford, England; died from drugs on June 16, 1982.
1965: Jeff Scott Soto, lead singer for Yngwie Malmsteen's band and Journey in 2006-2007, was born in Brooklyn, New York.
1966: Kool Rock-ski (real name Damon Wimbley) of the Fat Boys ("Wipe-Out" from 1988)
1969: Puff Daddy, Diddy, P.Diddy, Sean "Puffy Combs" and other assorted names was born in Harlem, New York.
1971: Shawn Rivera, singer/songwriter, percussionist, producer and arranger of Az Yet