1955: Little Richard sent his first audition tape to Specialty Records.
1958: The Silhouettes stood tall at #1 for a third week on the R&B chart with "Get A Job".
1960: Paul Anka released the single "Puppy Love".
1960: Elvis Presley received Gold record for his debut album Elvis.
1960: The Everly Brothers signed a new 10-year record-breaking contract with Warner Brothers Records for $1 million.
1962: "Midnight In Moscow" by Kenny Ball and His Jazzmen was still #1 on the Easy Listening chart.
1962: For the fifth week in a row, "Duke Of Earl" by Gene Chandler was #1 on the R&B chart.
1962: A new group appeared on the chart with a sound that was unlike anything we'd heard. They would go on to become one of The Top 20 Artists of the Rock Era*. The Beach Boys debuted on the chart with their first single release--"Surfin'".
1962: Gene Chandler took over at #1 with "Duke Of Earl".
1964: Herb Alpert & the Tijuana Brass made their live debut in Los Angeles.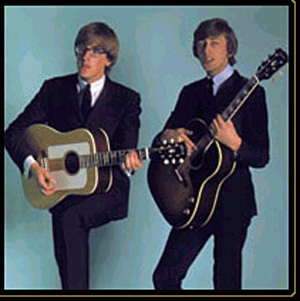 1964: Chad & Jeremy were guests on the television program The Patty Duke Show. (Note: some websites claim the appearance occurred on February 14, 1965. The correct date is February 17, 1965, according to the book 'Beatleness: How the Beatles and Their Fans Remade the World' by Candy Leonard.)
1965: The Kinks released the single "Tired Of Waiting For You". (Note: some websites erroneously place the date of release as either March 13 or August 11. These are both physically impossible. The song debuted on the Singles chart on March 13. It is not possible for a song to appear in print on the Singles chart if it was released that day or not released as a single at all.)
1966: The Beach Boys began recording "Good Vibrations". Six months, four studios, seventeen sessions, and an estimated $50,000-$70,000 later, the group finished with the most expensive single song in the history of the Rock Era.
1966: Nancy Sinatra topped the U.K. singles chart with "These Boots Were Made For Walkin'".
1967: The Beatles began recording "Being For The Benefit Of Mr. Kite!" with seven takes at Abbey Road Studios in London. John Lennon got the words from an antique poster of a circus performance that took place in February of 1843 in Rochdale, Lancashire. John had purchased the poster in Sevenoaks on January 31 while the Beatles were filming the "Strawberry Fields Forever" promotional film.
1968: Big Brother and the Holding Company signed a recording contract with the new CBS label Columbia Records.
1968: Diana Ross & the Supremes' compilation Greatest Hits was #1 on the U.K. Album chart.
1968: "Love Is Blue" from Paul Mauriat was the #1 Adult song for the fifth consecutive week.
Boyce and Hart had a lot of requests for this one...
1968: Paul Mauriat continued to have a firm hold on #1 with "Love Is Blue". The Lemon Pipers were still at #2 with "Green Tambourine" while the Classics IV were right behind with "Spooky". The Temptations placed fourth with "I Wish It Would Rain". The rest of the Top 10: Dionne Warwick jumped up 10 with "(Theme From) 'Valley Of The Dolls'", the late Otis Redding vaulted from 28 to 6 with "(Sittin' On) The Dock Of The Bay", the Lettermen's medley of "Goin' Out Of My Head/Can't Take My Eyes Off You", the Human Beinz remained in the #8 spot with "Nobody But Me", John Fred & His Playboy Band dropped with their former #1--"Judy In Disguise (With Glasses)" and Tommy Boyce & Bobby Hart reached the Top 10 with "I Wonder What She's Doing Tonight".
1970: Maurice Gibb of the Bee Gees opened in the stage musical Sing a Rude Song at the Greenwich Theatre in London.
1971: James Taylor made his prime-time television debut on The Johnny Cash Show on ABC, performing "Fire And Rain" and "Carolina In My Mind". Linda Ronstadt, Neil Young and Tony Joe White ("Polk Salad Annie") were the other guests.
1972: Pink Floyd wrapped up a tour of the U.K. with the first of four shows at the Rainbow Theatre in London.
1973: Anne Murray moved to #1 on the Adult chart with "Danny's Song".
1973: War ruled the Album chart with The World is a Ghetto, knocking Carly Simon's No Secrets from the top. The great Stevie Wonder album Talking Book was third.
1973: Gladys Knight & the Pips took over at #1 on the R&B chart with "Neither One Of Us (Wants To Be The First to Say Goodbye)", toppling "Love Train" by the O'Jays. Both songs are ranked in The Top 30 R&B Songs of the 1970's*.
1973: The Stylistics' new song "Bre
ak Up To Make Up" was a hot song, moving from 88 to 53.
Steely Dan--not bad for a first single, huh?
1973: Elton John's first career #1 was a big one--"Crocodile Rock" remained there for a third week. Carly Simon's former #1 "You're So Vain" proved durable with its fourth week at #2 since it left the top spot. Hurricane Smith snuck in with "Oh, Babe, What Would You Say?", Eric Weissberg & Steve Mandell jumped into the Top 10 with "Dueling Banjos" and Roberta Flack moved from 15 to 5 with "Killing Me Softly With His Song". The rest of a solid Top 10: Impressive Steely Dan with "Do It Again", the Spinners had song #7 with "Could It Be I'm Falling In Love", Lobo edged up with "Don't Expect Me To Be Your Friend", Timmy Thomas's #3 song "Why Can't We Live Together" was on its way down and John Denver had another Top 10 with "Rocky Mountain High"..
1975: John Lennon released the album Rock n' Roll in the United States on Apple Records, his last LP before leaving the music business for five years.
1975: AC/DC released their debut album, High Voltage.
1976: The Eagles released their Greatest Hits album, that closed out the millennium as the best-selling album of all-time in the United States. It was passed in 2009 by Michael Jackson's Thriller, but just barely--both albums have been certified by the RIAA has having sold over 29 million albums.
1976: Bette Midler was named the "Woman of the Year" by Harvard University's Hasty Pudding Theatrical Society.
1979: The Clash began its first tour of the United States at the Palladium in New York City.1979: Another exciting new wave group appeared on the scene as Blondie first hit the charts with their debut single--"Heart Of Glass".
1979: The U.K. was ahead on this group as Blondie already was #1 on the Album chart with
Parallel Lines
.
1979: The Bee Gees landed at #4 on the Album chart with Spirits Having Flown in its first week. The first album from Dire Straits moved from 15-7, while Totally Hot by Olivia Newton-John moved from 12-8 and the self-titled debut from Toto entered the Top 10.
1980: Kenny Rogers owned the #1 U.K. song--"Coward Of The County".
1989: David Coverdale, formerly with Deep Purple and later with Whitesnake, married Tawny Kitaen.
1990: Aerosmith appeared on Saturday Night Live on NBC-TV.
1990: Quincy Jones, Al B. Sure!, James Ingram, Barry White and El DeBarge combined for the new #1 R&B song--"The Secret Garden (Sweet Seduction Suite)".
1990: Linda Ronstadt & Aaron Neville followed up their smash hit "Don't Know Much" with another #1 on the Adult Contemporary chart--"All My Life".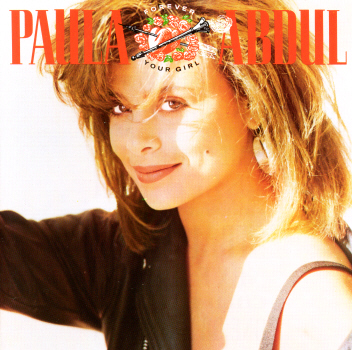 1990: Few albums in the Rock Era were still at #1 at this point in their lifespan but on this date, Forever Your Girl was still #1 for Paula Abdul.
1992: Mariah Carey released the great single "Make It Happen". (Note some websites naively report that the single was released on April 4. "Make It Happen" debuted on the Singles chart on February 22, 1992. It is physically impossible for a song to debut on the Singles chart if it has not been released as a single yet.)
1996: A Platinum American Express card that once belonged to Bruce Springsteen sold for $4,500 at a memorabilia sale in New York City. Springsteen had given the expired card to a waiter by mistake and let him keep it.
LaBouche exploded for a huge hit...
1996: Mariah Carey and Boyz II Men were in the stratosphere with a 13th week at #1 with "One Sweet Day". That tied them with "End Of The Road" by Boyz II Men and just two songs--"I'll Make Love To You" by Boyz II Men and "I Will Always Love You" by Whitney Houston, with 14 weeks apiece, had ever spent more time at #1. "Missing" by Everything But the Girl would likely have been a #1 song in nearly any other time period but had to settle for #2. Whitney Houston was third with "Exhale (Shoop Shoop)", Mary J. Blige moved up to fourth with "Not Gon' Cry" and the Tony Rich Project placed "Nobody Knows" at #5. The rest of the Top 10: Brandy's "Sittin' Up In My Room", LL Cool J fell with "Hey Lover", La Bouche had the dance floors cooking with "Be My Lover", Joan Osbourne was on her way down with "One Of Us" and the Goo Goo Dolls wrapped up the list with "Name".
1997: Michael Nesmith, guitarist for the Monkees, directed the documentary television special Hey, Hey, It's the Monkees, in which all four members performed, which was broadcast by ABC-TV on this date.
1998: Bob Merrill, who wrote "People" for Barbra Streisand, "Pittsburgh, Pennsylvania", "How Much is That Doggy In The Window?" and many hits, including co-writing 'Hello Dolly!", committed suicide in Culver City, California at age 76. (Note: many websites report his birth year as 1920, or that he died at age 74 (which would have made his birth year 1923), but Merrill's official website reports that he was born in 1921.)
1998: Destiny's Child released their self-titled debut album.
2000: The Steinway piano that John Lennon used to write "Imagine" went on display at the Beatles Story Museum in Liverpool, England.
2001: The Manic Street Preachers became the first Western band to play in Cuba as they were in concert at Karl Marx Stadium in Havana.
2002: Westlife reached #1 in the U.K. with "World Of Our Own", their 10th #1 on that chart.
2002: Ja Rule and Ashanti had the #1 song in the United States with "Always On Time".
2004: Krist Novoselic, former bassist of Nirvana, dropped out of the race for lieutenant governor of Washington.
2004: Don Henley said what we all feel in an editorial published in The Washington Post. "When I started in the music business," Henley wrote, "music was important and vital to our culture. Record labels signed cutting-edge artists and there was an incredible variety of music. Music touched fans in a unique and personal way. Our culture was enriched and the music business was healthy and strong. That's all changed." So true, Don.
2006: The Rolling Stones were named the top money-makers for 2005, grossing $168 million in record and ticket sales.
2006: Bill Cowsill of the Cowsills ("Hair" from 1969) died of emphysema in Calgary, Alberta, Canada at the age of 58. (Note: some websites report that Bill died on February 18, but 'Rolling Stone' states that he died on February 17.)
2010: Susan Jacks of the Poppy Family ("Where Evil Grows" from 1971) received a kidney transplant from her brother, Billy.
2014:

Bob Casale, guitarist, keyboardist, and singer with Devo, and later a sound engineer, died of heart failure in Los Angeles at the age of 61.
Born This Day:
1905: Orville "Hoppy" Jones, bassist, cello player and singer with the Ink Spots, was born in Chicago, Illinois; died October 18, 1944 in New York City. (Note: several websites report that Jones was born in 1902, but according to the Rock and Roll Hall of Fame, he was born in 1905.)
1922: Tommy Edwards, who had one of the great songs of the early Rock Era ("It's All In The Game" from 1958), was born in Richmond, Virginia; died October 22, 1969 after suffering a brain aneurysm in Henrico County, Virginia.
1940: Gene Pitney, one of the great stars of the early Rock Era, who also wrote "Hello, Mary Lou" for Ricky Nelson, "He's A Rebel" for the Crystals, and "Rubber Ball" for the Cyrkle, was born in Hartford, Connecticut; was found dead at age 65 in his bed in a hotel in Cardiff, Wales April 5, 2006 while on a tour of the U.K. (Note some sources claim Pitney was born in Rockville, Connecticut. According to the newspaper 'The Los Angeles Times', he was born in Hartford and later lived in Rockville.)
1946: Dodie Stevens (real name Geraldine Ann Pasquale), who had the hit "Pink Shoe Laces" in 1959 when she was 13 years old, was born in Chicago, Illinois.
1950: Rickey Medlocke, singer and guitarist of Blackfoot ("Train, Train") and later a guitarist of Lynyrd Skynyrd, was born in Jacksonville, Florida.
1970: Tim Mahoney, lead guitarist of 311, was born in Omaha, Nebraska.
1972: Billie Joe Armstrong, songwriter, lead guitarist and lead vocalist with Green Day, was born in Oakland, California. (Note: some websites claim Armstrong was born in Rodeo; he was born in Oakland and raised in Rodeo, according to the band's official website.)
1972: Taylor Hawkins, drummer who worked with Alanis Morrisette and the Foo Fighters, was born in Fort Worth, Texas.