We said goodbye to these great musicians recently:
1927: Patti Page (real name Clara Ann Fowler), who had 43 hits in the early years of the Rock Era, including "Let Me Go Lover" and "Allegheny Moon", was born in Muskogee, Oklahoma; died January 1, 2013 in Encinitas, California.
1941: Big Jim Sullivan (James Tomkins), famed session guitarist who performed on over a thousand charting singles,
was born in Uxbridge, England; died October 2, 2012. Sullivan played on hits such as
"A World Without Love" by Peter & Gordon, "You Don't Have To Say You Love Me" by Dusty Springfield, "Itchycoo Park" by the Small Faces, "I'll Never Find Another You" by the Seekers, "Something In The Air" by Thunderclap Newman, "It's Not Unusual" by Tom Jones and "Clair" by Gilbert O'Sullivan, and also worked with George Harrison, Olivia Newton-John, Bobby Darin, Frank Zappa and Eddie Cochran, among others.
1920: Jazz pianist Dave Brubeck, who gave us the memorable album Take Five, was born in Concord, California; died of heart failure on December 5, 2012,
one day shy of his 92nd birthday,
in Norwalk, Connecticut.
1925: Mickey Baker, who had a hit with Sylvia ("Love Is Strange") and worked with artists such as the Drifters, Ray Charles, Big Joe Turner and Ivory Joe Hunter, was born in Louisville, Kentucky; died November 27, 2012 near Toulouse, France.
1943: R.B. Greaves ("Take a Letter Maria"), nephew of Sam Cooke, was born in Georgetown, British Guyana; died September 27, 2012 in Inglewood, California of prostate cancer.
1920: Ravi Shankar (Robindro Shaunkor Chowdhury), sitar player who worked with George Harrison and performed at both Woodstock and the 1967 Monterey Pop Festival, and was the father of singer Norah Jones, was born in Varanasi, United Privinces, Indian Empire; died December 11, 2012 in San Diego, California.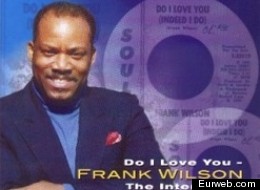 1940: Frank Wilson, who wrote for the Supremes, Marvin Gaye, the Temptations, the Four Tops and Smoky Robinson & the Miracles, among others, and later created two publishing firms, was born in Houston, Texas; died of prostate cancer September 27, 2012.
1940:
Fontella
Bass ("Rescue Me"), who worked with Maurice White, Minnie Riperton and Little Milton, was born in St. Louis, Missouri; died of complications from a heart attack on December 26, 2012 in St. Louis Missouri.
1935: Bob Engemann of the Lettermen was born in Highland Park, Michigan; died January 20, 2013 in Provo, Utah.
1923: Ed Cassidy, drummer and co-founder of Spirit, was born in Chicago, Illinois; died December 6, 2012 in San Jose, California.
1939: Willie Ackerman, drummer who played on "El Paso" by Marty Robbins and "Amos Moses" for Jerry Reed, and also worked with the Monkees, Johnny Cash, Willie Nelson, Roger Miller, Patsy Cline and Louis Armstrong among others, was born in Nashville, Tennessee; died in his sleep on December 13, 2012.
1942: Lee Dorman, bassist and keyboardist of Iron Butterfly and also a member of Captain Beyond, was born in St. Louis, Missouri; died Laguna Niguel, California of natural causes.
1946: Sammy Johns ("Chevy Van" from 1975) was born in Charlotte, North Carolina; died January 4, 2013 in Gastonia, North Carolina.