1956: Rock Around the Clock by Bill Haley & the Comets became the first rock and roll album to enter the chart. Nowadays some people think that rock and roll is something different than it really is.
1960: The fastest-climbing song belonged to Percy Faith & His Orchestra with "The Theme From 'A Summer Place'", up from 96 to 43.
1960: "Running Bear" by Johnny Preston was the new #1 song.
1961: Elvis Presley hooked up with producer Hal Wallis for a five-year movie deal. (Note: several websites report that the contract was signed on March 1, while others say it was January 18 or January 21. Although unfortunately no credible sources can be found as to the exact date, our best research indicates that Presley signed the contract on January 18. Presley was discharged from active duty in the U.S. Army on March 5, 1960, and Wallis would not doubt have wanted to ink Elvis to a new contract as soon as possible. Elvis fan sites are unfortunately our best source for this, and they indicated that the contract was signed on January 18. There is a picture of Presley's manager, Colonel Tom Parker, with Wallis at Paramount Studios on January 18, 1961 included in the book 'Colonel Tom Parker: The Curious Life of Elvis Presley's Eccentric Manager' by James L. Dickerson. We do not know if the picture and its date led to speculation that the contract must have been signed then.)
1964: For the seventh week, the Singing Nun had the #1 album with her self-titled release. Peter, Paul & Mary placed three albums in the Top 10: In the Wind at #2, their self-titled release at #4 after 91 weeks and (moving) at #8 after 53 weeks. The Second Barbra Streisand Album was third, followed by soundtracks to "Fun in Acapulco" and "West Side Story", the latter spending its 116 week on the chart.
1964: Bobby Vinton held on to #1 on the Adult chart for a third week with "There! I've Said It Again".
1964: Another historical day in the Rock Era--"I Want To Hold Your Hand" by the Beatles debuted at #45, the first chart hit for the group in the United States and the fastest-selling song in Capitol Records history.
The Rip Chords with a hot topic of the day--hot cars!
1964: Bobby Vinton had a #1 song ("There! I've Said It Again") for a third week before the Beatles changed music forever. The Kingsmen placed "Louie Louie" at #2 for a fourth week, "Popsicles And Icicles" by the Murmaids was third followed by Bobby Rydell's "Forget Him". "Surfin' Bird" by the Trashmen came in fifth. The rest of the Top 10: "Dominique" from the Singing Nun, "Hey Little Cobra" by the Rip Chords moved from 19-7, Shirley Ellis placed "The Nitty Gritty" at #8, the Marketts' great song "Out Of Limits" moved from 20-9 and Jan & Dean reached the Top 10 with "Drag City".
1965: The Rolling Stones recorded "The Last Time" and "Play With Fire" at RCA Studios in Hollywood, California.
1965: Barbra Streisand and Bobby Darin sang at the presidential inauguration for U.S. President Lyndon Johnson.
1967: Jimi Hendrix recorded a show for the Top of the Pops television show in the U.K. and then was in concert that evening at the Seven and a Half Club in Mayfair, London.
1969: The Beatles settled a defamation of character suit that had been filed by Pete Best, drummer of the Beatles before Ringo Starr.
1969: "Wichita Lineman" by Glen Campbell was #1 on the Adult chart for a sixth week.
Sergio Mendes and group with their remake of the Beatles' hit...
1969: The White Album from the Beatles was #1 for a fourth week. Diana Ross & the Supremes Join the Temptations moved up to 2 with Fool on the Hill from Sergio Mendes & Brasil '66 next.
Dusty was back!
1969: Marvin Gaye's "I Heard It Through The Grapevine" lasted a sixth week at #1, relegating "I'm Gonna' Make You Love Me" from Dana Ross & the Supremes & the Temptations to #2. Young-Holt Unlimited had a hot instrumental--"Soulful Strut" (back in the days when they knew what instruments were), and Tommy James & the Shondells were up strong with "Crimson And Clover". The rest of the Top 10: "Hooked On A Feeling" by B.J. Thomas, Glen Campbell and "Wichita Lineman", Stevie Wonder with"For Once In My Life", the Doors moved from 18-8 with "Touch Me", Brooklyn Bridge had #9 with "Worst That Could Happen" and Dusty Springfield closed out the group with "Son Of A Preacher Man".
1973: The Rolling Stones performed a benefit concert in Inglewood, California for Nicaraguan earthquake relief that raised $200,000. Lead singer Mick Jagger donated $150,000 as well.
1974: Paul Rodgers and Simon Kirke of Free, Mick Ralphs of Mott the Hoople and Boz Burrell of King Crimson combined to form supergroup Bad Company.
1975: Barry White reached #1 on the R&B chart, his sixth Top 10 in that genre and third #1 song.
1975: The Carpenters successfully took their remake of the Marvelettes' hit "Please Mr. Postman" to #1 on the Adult chart.
1975: Barry Manilow had the #1 song with his first release--"Mandy". The Carpenters moved from 8 to 2 with "Please Mr. Postman" while Neil Sedaka edged up with "Laughter In The Rain".
George Harrison had another Top 10 album...
1975: The Greatest Hits album from Elton John ruled the chart for an eighth week. Fire by the Ohio Players moved to a distant 2 with Miles of Aisles from Joni Mitchell third. John Denver moved back up after 30 weeks with Back Home Again while George Harrison moved from 13 to 5 with Dark Horse. The rest of the Top 10: Heart Like a Wheel from Linda Ronstadt, Yes checked in at #7 with Relayer, Ringo Starr was still at #8 with Goodnight Vienna, the Average White Band entered the Top 10 with AWB and Jethro Tull tumbled mightily with War Child.
1978: Neil Sedaka received a star on the Hollywood Walk of Fame.
1984: Van Halen kicked off a world tour at the Jacksonville Coliseum in Jacksonville, Florida.
1986: Dionne & Friends (Dionne Warwick, Elton John, Stevie Wonder & Gladys Knight) moved to #1 with "That's What Friends Are For".
"Jezebel" from Sade...
1986: Promise by Sade entered the Top 10 on the Album chart, the only new Top 10 of the week.
1987: Steve Winwood married Eugenia Grafton.
1988: Def Leppard released the single "Hysteria".
1989: Stevie Wonder became the youngest living person (38) to be inducted into the Rock and Roll Hall of Fame at the Waldorf Astoria in New York City. Stevie, the Rolling Stones, the Temptations, Otis Redding, Phil Spector and Dion DiMucci were all accepted as new members, along with three other artists that have no business being in a "Hall of Fame".
1990: There are 194 million people in Brazil, and 90,000 of them come to see Bob Dylan in Sao Paolo, Brazil in Dylan's first show in South America.
1990: Mel Appleby of Mel and Kim died at the age of 23 fron pneumonia after treatment for spinal cancer in Westminster, England.
1991: Amy Grant released the single "Baby, Baby".
1991: Three people were crushed to death at an AC/DC concert in Salt Lake City when fans rushed the stage.
1991: The 10-day Rock in Rio II festival opened in Brazil with Prince, Joe Cocker and Guns 'N Roses.
1991: Bob Dylan taped a performance, singing "Like A Rolling Stone" f
or the 10th anniversary of
Late Night with David Letterman
.
1992: Tevin Campbell was the talk of the R&B genre as he took over at #1 with "Tell Me What You Want Me To Do".
1992: Mariah Carey scored her fourth #1 on the Adult Contemporary chart with "Can't Let Go".
1992: Michael Jackson held on to #1 for a seventh week with "Black Or White". Color Me Badd waited patiently with "All 4 Love" while Mariah Carey was up to #3 with "Can't Let Go". The live "Don't Let The Sun Go Down On Me" from Elton John & George Michael moved from 8 to 4 and "Finally" from Ce Ce Peniston was fifth. The rest of the Top 10: Prince achieved his 34th hit with his 17th Top 10 song--"Diamonds And Pearls", Shanice was up to #7 with "I Love Your Smile", Boyz II Men had song #8--"It's So Hard To Say Goodbye Tto Yesterday", Nirvana dropped to #9 with "Smells Like Teen Spirit" and Hammer dropped with "Addam's Groove".
1992: Garth Brooks had already spent eight weeks at #1 on the Album chart with Ropin' the Wind. On this date, he moved back to the top, taking over from Nirvana's Nevermind, which dropped to #4.
1996: Lisa Marie Presley filed for divorce from Michael Jackson.
1997: Keith Diamond, producer who also wrote "Caribbean Queen" and "Suddenly" for Billy Ocean as well as songs for Donna Sumer, Sheena Easton, Michael Bolton, James Ingram and Mick Jagger, died of a heart attack in Manhattan at age 96.
1997: Tragic Kingdom ruled for a fifth week at #1 on the Album chart for No Doubt.
1997: Toni Braxton was on top for the seventh week with "Un-Break My Heart". En Vogue was right behind with "Don't Let Go (Love)" with R. Kelly's smash "I Believe I Can Fly" dropping to #3.
2004: Dido had the top album in the U.K. with Life for Rent.
2004: Delta Goodrem made it 29 weeks at #1 of the Australian Album chart with her album Innocent Eyes. That tied Delta with Neil Diamond's Hot August Nights for the second longest-running #1 in Australia history.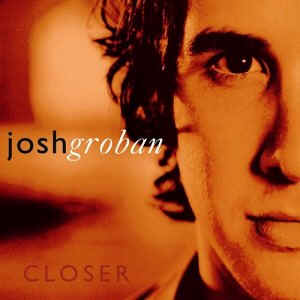 2004: Josh Groban had the top album with
Closer
.
2006: The Breakthrough jumped back up to #1 on the Album chart for Mary J. Blige.
2011: The largest collection of Beatles memorabilia went on display in a new museum in Buenos Aires, Argentina. Over 8,500 objects were featured.
Born This Day:
1933: Ray Dolby, engineer and inventor of the noise reduction system, Dolby NR, was born in Portland Oregon; died September 12, 2013 of leukemia in San Francisco, California.
1941: Bobby Goldsboro ("Honey" from 1968) was born in Marianna, Florida.
1941: David Ruffin, vocalist with the Temptations who also had a solo hit with "Walk Away From Love" in 1975, was born in Whynot, Mississippi; died from drugs in Philadelphia, Pennsylvania on June 1, 1991.
1953: Brett Hudson of the Hudson Brothers was born in Portland, Oregon.
1957: Tom Bailey, vocalist and keyboardist of the Thompson Twins, was born in Halifax, Yorkshire England.
1959: Bob Rosenberg of Will to Power ("Baby I Love Your Way/Freebird" from 1988) was born in Philadelphia, Pennsylvania. (Note: one website claims Rosenberg was born in Florida; he was born in Philadelphia, then later moved to Florida, according to 'Billboard'.)
1971: Jonathan Davis, lead singer with Korn, was born in Bakersfield, California.
1973: Luther Dickinson, guitarist of the Black Crowes beginning in 2007, was born in Memphis, Tennessee.
1974: Christian Burns of BBMak ("Back Here" from 2001) was born in Liverpool, England.
1983: Samantha Mumba ("Gotta' Tell You") was born in Dublin, Ireland.