1953: "Venus" was the name of Frankie Avalon's newest, and it rose from #99 to #53 on this date.
1959: The Fleetwoods released the single "Come Softly To Me".
1963: Paul Anka married Anne DeZogheb in the chapel of Orly Airport in Paris, France. (Internet websites report various names for Anka's wife, including Marie-Ann, Marie Ann, De Zogheb, de Zogheb, and DeZogheb. The correct name, according to the Songwriter's Hall of Fame, 'People' magazine, and fashion magazines, is Anne de Zogheb.)
1963: The Miracles climbed to #1 on the R&B chart with "You've Really Got A Hold On Me".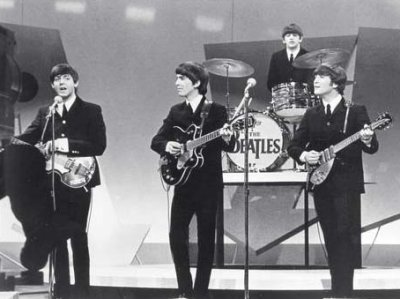 1964: The first show one week earlier was such a ratings blockbuster that the Beatles were invited back and performed for a second time on The Ed Sullivan Show. The group performed "She Loves You", "This Boy", "All My Loving", "I Saw Her Standing There", "From Me To You" and "I Want To Hold Your Hand" at the Deauville Hotel in Miami Beach, Florida.
1967: The promotional film for the Beatles' smash two-sided single "Penny Lane" and "Strawberry Fields Forever" was shown on
Top of the Pops
on BBC-TV. (Note: some websites show this date as February 9, but the correct date is February 16, according to 'TV.com'.)
1967: The Four Tops released the single "Bernadette".
1967: Petula Clark scored her second #1 on the U.K. chart with the song written by Charlie Chaplin, "This Is My Song".
1968: The city of Detroit, Michigan declared it "Aretha Franklin Day".
1970: Edison Lighthouse released the single "Love Grows (Where My Rosemary Goes)". (Note: some websites naively list February 21 as the release date. The song debuted on the Singles chart on February 21. It is physically impossible for a single to be released to radio stations, radio stations to add the song to their playlists, radio stations report the add to trade papers, and trade papers print and publish their new charts all on the same day.)
1971: Aretha Franklin recorded "Spanish Harlem" at Criteria Recording Studios in Miami, Florida.
1972: Led Zeppelin made their Australian debut with the first of six concerts at the Subiaco Oval in Perth. (Note: numerous websites claim it was the Rolling Stones that made their Australian debut on this date in Perth. Right site, wrong band. The band that played the first of six Australian dates was called Led Zeppelin, according to the book '

Led Zeppelin: The Story of a Band and Their Music, 1968-80' by

Keith Shadwick and the ticket stub shown above. The Rolling Stones did not begin their 1972 tour until June 3 in Vancouver, British Columbia, Canada, according to their official website)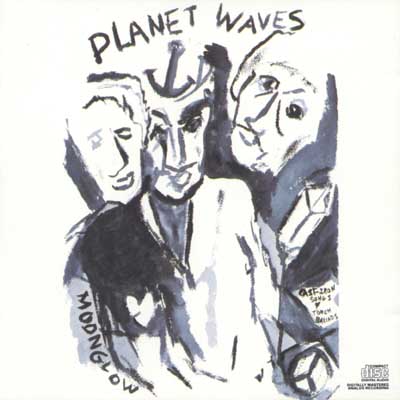 1974: Bob Dylan & the Band were serious about getting to the top of the Album chart, riding
Planet Waves
from 19 to 1.
John Denver's Greatest Hits
was second again with
Under the Influence Of...
from Love Unlimited still climbing. Jim Croce, who was yet another victim of a light plane just a few months before, had two albums in the Top 10: the previous #1
You Don't Mess Around With Jim
at #4 and the posthumous release
I Got a Name
at #6. The rest of the Top 10: Former #1
Goodbye Yellow Brick Road
by Elton John at #5,
The Joker
from the Steve Miller Band at the #7 spot,
Band on the Run
by Paul McCartney & Wings, Charlie Rich was down with
Behind Closed Doors
and
Tales from Topographic Oceans
entered the Top 10 for Yes.
1974: Diana Ross rose to #1 on the Adult chart with "Last Time I Saw Him".
1974: Barbra Streisand had her second #1 song as "The Way We Were" reached the top spot. Previous #1 "Love's Theme" by Love Unlimited Orchestra was now second. Ringo Starr's former #1 "You're Sixteen" remained third while the Queen of Soul, Aretha Franklin, was back with "Until You Come Back To Me (That's What I'm Gonna' Do)". The rest of the Top 10: "Spiders & Snakes" from Jim Stafford, Byron MacGregor sang about "Americans", Olivia Newton-John's first big hit "Let Me Be There", Kool & the Gang" placed "Jungle Boogie" at #8, Eddie Kendricks moved from 14 to 9 with "Boogie Down" and David Essex wrapped up the Top 10 with "Rock On".
1975: Cher, who had starred with former husband Sonny Bono on The Sonny & Cher Comedy Hour, started her own weekly music and comedy show on CBS-TV.
1980: Barry

Manilow
was on top of the Adult Contemporary chart with "When I Wanted You". It was his 17th AC hit, and an incredible 16 of those had gone Top 10 with 10 #1's in just six years of his career.
Queen with one of the biggest hits of their career...
1980: Five years after their first single, "Love Will Keep Us Together" reached #1, the Captain & Tennille did it again with "Do That To Me One More Time". Queen was up to #2 although many stations already had "Crazy Little Thing Called Love" #1. Kenny Rogers was #1 on many others with "Coward Of The County". Smokey Robinson's great song "Cruisin'" was fourth after 20 weeks while previous #1 "Rock With You" from Michael Jackson fell to fifth. The rest of the Top 10: Teri DeSario with K.C. and the remake of "Yes, I'm Ready", Fleetwood mac's "Sara" was #7, Donna Summer had her 10th Top 10 song in 16 releases and eighth in a row--"On The Radio" and Andy Gibb reached #10 with "Desire". Gibb's song was his sixth consecutive Top 10 out of the gate to open his career.
1980: Shalamar landed a #1 R&B song with "The Second Time Around".
"King of Hollywood", one of the great tracks on 'The Long Run'...
1980: The Wall by Pink Floyd stood tall at #1 on the Album chart for the fifth week and it wasn't close to done. Some great albums in the Top 10--most fans would be happy owning them. Damn the Torpedoes by Tom Petty & the Heartbreakers was runner-up with Michael Jackson enjoying the best album of his career to date with Off the Wall. The Eagles' great album The Long Run was on its way down while the new Dan Fogelberg album Phoenix was attracting plenty of attention. The rest of the Top 10: Kenny from Kenny Rogers, On the Radio-Greatest Hits-Volumes I & II by Donna Summer, Tusk from Fleetwood Mac was #8, Styx edged up with Cornerstone and Neil Diamond reached #10 with September Morn.
1982: Simon & Garfunkel released the album recorded live for the Concert In Central Park in New York City, which attracted more than 700,000 fans.
1985: Bruce Springsteen moved to #1 in the U.K. with the album Born in the U.S.A.
1985: Wham! hit #1 with "Careless Whisper". Foreigner dropped with "I Want To Know What Love Is" while Phillip Bailey and Phil Collins were at position #3 with "Easy Lover". Billy Ocean had song #4--"Loverboy" while Hall & Oates, one of The Top Duos of the Rock Era*, had their 14th and final Top 10 song--"Method Of Modern Love". The rest of the Top 10 "Neutron Dance" from the Pointer Sisters, REO Speedwagon with "Can't Fight This Feeling", Glenn Frey had a solo Top 10 with "The Heat Is On", fellow Eagles mate Don Henley was on the way down with "The Boys Of Summer" and David Lee Roth checked in with his remake of the Beach Boys classic "California Girls".
1990: Ike Turner was sentenced by a judge in Santa Monica, California to four years in state prison on 11 separate cocaine charges.
1991: Queen, which was always bigger in their native England, scored their seventh #1 album in the U.K. with Innuendo.
1991: Keith Sweat had the new #1 song on the R&B chart with "I'll Give All My Love To You".
1991: Whitney Houston had her 8th #1 on the Adult Contemporary chart in 13 releases with "All the Man That I Need".
1991: Two of the top artists of the Rock Era both reached the Top 10 with their latest on this date. Mariah Carey bounced from 13 to 5 with "Someday" while Celine Dion moved from 11 to 6 with "Where Does My Heart Beat Now". It was Carey's third Top 10 song of her career and for Celine, her first Top 10. Where has the time gone?
1993: The group Faces reunited at the BRIT Awards.
1999: In today's edition of Inmates Run Rap Music, the artist who names himself Ol' Dirty #(*#(*U(# was arrested in Los Angeles for wearing body armor, strictly prohibited in light of all his previous arrests.
2002: Billy Ward of Billy Ward & the Dominoes ("Star Dust") died at age 80 from complications associated with Alzheimer's in Inglewood, California.
2004: Doris Troy ("Just One Look" from 1963), who was a session singer with Dionne Warwick and sang on the album
Dark Side of the Moon
for Pink Floyd, died from emphysema in Las Vegas, Nevada at the age of 67.
2009: Tren
t

Reznor, lead singer and multi-instrumentalist of
Nine Inch Nails, announced that the group's 2009 tour would be their last "for a while".
2011: Rod Stewart and wife Penny celebrated the birth of son Aiden, Stewart's eighth child.
2013: Tony Sheridan, singer and guitarist with the Beatles prior to 1964, who also worked with Gene Vincent and Conway Twitty, died in Hamburg, Germany at the age of 72 after heart surgery.
Born This Day:
1916: Bill Doggett ("Honky Tonk" from 1956) was born in Philadelphia, Pennsylvania; died of a heart attack November 13, 1996 in New York City.
1918: Patty Andrews of the Andrews Sisters, who also worked with Bing Crosby and the Glenn Miller Orchestra, was born in Mound, Minnesota; died of natural causes in Northridge, California on January 30, 2013. (Note: some websites claim Patty was born in Los Angeles, others in Minneapolis. Patty was born in Mound, according to the newspapers 'The Los Angeles Times' and 'The Washington Post'. Some websites report that she died in Los Angeles. She died at her home in Northridge, according to the newspaper 'The Contra Costa Times'.)
1932: Otis Blackwell, songwriter and producer who wrote "All Shook Up", "Don't Be Cruel" and "Return To Sender" for Elvis Presley, "Great Balls Of Fire" for Jerry Lee Lewis and "Fever" for Peggy Lee, was born in Brooklyn, New York; died of a heart attack in Nashville, Tennessee on May 6, 2002.
1934: Harold and Herbie Kalin, who as the Kalin Twins were the first twins to have a #1 song in the Rock Era ("When" from 1958), were born in Port Jervis, New York. Harold died August 24, 2005 as a result of injuries sustained in an automobile accident; Herbie died July 21, 2006 from a heart attack. (Note: numerous websites incorrectly place the birth year of the twins as 1939. They were born in 1934, according to the newspapers 'The Daily Post', 'The Independent', and 'The Guardian'. and Harold's official death certificate.)
1935: Sonny
Bono
(real name Salvatore Phillip
Bono
) of Sonny & Cher was born in Detroit, Michigan; died January 5, 1998 when he hit a tree while skiing on the Nevada side of Heavenly Ski Resort near South Lake Tahoe, California.
1949: Lynn Paul, singer with the New Seekers ("I'd Like To Teach The World To Sing" From 1971), was born in Wythenshawe, Manchester, England.
1958: Ice-T (real name Tracy Marrow) was born in Newark, New Jersey.
1961: Andy Taylor, songwriter, guitarist and singer of Duran Duran and the Power Station ("Some Like It Hot" from 1985) and also a producer, was born in Dolver-Hampton, England. (Note: some websites report that Taylor was born in Cullercoats, Tyne and Wear, England. According to 'Billboard', Andy was born in Dolver-Hampton.)
1962: Tony Kylie, drummer of the Blow Monkeys ("Digging Your Scene")
1965: Dave Lombardo, great drummer with Slayer, was born in Havana, Cuba.