1956: The incredible Platters spent an 11th week at #1 on the R&B chart with their classic "The Great Pretender".
1958: Most would not know this artist until a year later, but on this date, Brook Benton first appeared on the chart with his debut single "A Million Years From Nowhere".
1961: Songwriter Jeff Barry signed a contract with Trinity Music. With wife Ellie Greenwich, Barry became one of The Top Songwriters of the Rock Era*, with songs like "Be My Baby" for the Ronettes, "Chapel Of Love" by the Dixie Cups and "River Deep, Mountain High".
1962: Shelley Fabares moved from #81 to 50 on this date with "Johnny Angel".
1962: Bruce Channel had himself a #1 song with "Hey! Baby".
1964: Paul Simon and Art Garfunkel recorded the acoustic "The Sounds Of Silence" at Columbia Records Studios in New York City. Later, the record company would add electric guitar, bass and drums, without the knowledge of either performer, and release the song as a single.
1966: The Beach Boys began recording "God Only Knows" at United Western Recorders Studio in Hollywood, California.
(Note: there are all kinds of dates thrown around the Internet about the recording of this great love song by Brian Wilson, with some websites claiming the Beach Boys recorded the song on March 6, others on March 9, others on March 10, and still others April 11. Keith Badman and Tony Bacon, in their book 'The Beach Boys: The Definitive Diary of America's Greatest Band, on Stage and in the Studio', states that the group recorded a first instrumental track on March 8, a second on March 9, and the vocal recording was made on March 10. Books are usually outstanding sources, since an editor and publisher have to also sign off on the facts presented within. We believe Badman and Bacon are wrong in this instance. The famous group of backing musicians known as The Wrecking Crew gathered for 20 takes on March 10, with vocals recorded on April 11, according to the book 'Fifty Sides of the Beach Boys: The Songs That Tell Their Story' by Matt Dillon. This date is confirmed by Kent Hartman, in his 2012 book 'The Wrecking Crew: The Inside Story of Rock and Roll's Best-Kept Secret'. Hartman's book lists one and only one recording session for The Wrecking Crew: March 10. It is inaccurate to say the Beach Boys recorded the song on any one day, but rather, they began recording on March 10, and finished
April 11.)
1967: Sonny & Cher appeared on the television show Man From U.N.C.L.E. on NBC.
1971: Allen Klein, chosen by John Lennon, George Harrison, and Ringo Starr to be the manager of the Beatles after Brian Epstein died, was barred from involvement in the group's affairs as the group resolved their remaining issues.
1973: "Love Train" by the
O'Jays was the #1 R&B hit for the fourth week.
Dr. Hook's newest landed them on the cover of one of the most inaccurate magazines in history...
1973: Roberta Flack was untouchable at this point as "Killing Me Softly With His Song" remained at #1 for a third week. "Dueling Banjos" by Eric Weissberg & Stevie Mandell would have to settle for second-best while Edward Bear's "Last Song" remained in the #3 position. The Spinners grabbed #4 with "Could It Be I'm Falling In Love" while the O'Jays struck gold with "Love Train". The rest of the Top 10: "Also Sprach Zarathustra" from Deodado, one of The Top 100 Instrumentals of the Rock Era*, Elton John's former #1 "Crocodile Rock" was now at 7, Dr. Hook & the Medicine Show had their second Top 10 with "The Cover Of The Rolling Stone", John Denver was at #9 with "Rocky Mountain High" although it remains as one of the most underrated songs of the Rock Era, and Jermaine Jackson finished the list with "Daddy's Home".
1975: Elvis Presley began what would prove to be his final recording session at RCA studios in Hollywood, California. (Note: some websites incorrectly list the date as March 9. Presley recorded from March 10-12, according to the books 'The Gospel According To Elvis' by Kevin and Tanja Crouch and 'Elvis Presley: A Life In Music' by Ernst Jorgensen.)
1979: James Brown played at the Grand Ole Opry.
1979: Spirits Having Flown by the Bee Gees was #1 on the Album chart once again. Rod Stewart's Blondes Have More Fun came in second.
1979: Poco took over at #1 on the Adult Contemporary chart with one of The Top 100 AC Songs of the 1970's*--"Crazy Love".
1979: After 13 weeks of release, Gloria Gaynor made the climb to the top with "I Will Survive". Dire Straits had their
first Top 10 with "Sultans Of Swing", which edged in at #10.
1981: Kim Carnes released her single "Bette Davis Eyes".
1981: Jimmy Page, lead guitarist of Led Zeppelin, made his first performance since the group called it quits, joining Jeff Beck onstage at the Hammersmith Odeon in London for three encores.
1981: Robert Plant, former lead singer of Led Zeppelin, performed with his new group the Honeydrippers in an unannounced concert at Keele University in Keele, Staffordshire, England. (Note: some websites claim the group debuted on this night. In fact, they had played the night before at the Stourbridge Wine Bar in Stourbridge, West Midlands, England, according to the book 'The Tight But Loose Files' by Dave Lewis.)
1984: Ian Gillan, songwriter and lead singer, left Black Sabbath.
1984: Christine McVie of Fleetwood Mac fame had a solo #1 on the Adult Contemporary chart with "Got A Hold On Me".
Annie and Dave were back in the Top 10...
1984: "Jump" by Van Halen held on to #1 for a third week with Cyndi Lauper moving up to challenge with "Girls Just Want To Have Fun". Nena's "99 Luftballons" lost altitude while Michael Jackson peaked at #4 with "Thriller" and another song MJ helped on--"Somebody's Watching Me" by Rockwell, moved to #5. The rest of the Top 10: the posthumous release from John Lennon--"Nobody Told Me", Huey Lewis & the News were up strong with "I Want A New Drug", the Eurythmics were back in the Top 10 for the second time with "Here Comes The Rain Again", Kenny Loggins moved from 16 to 9 with "Footloose" and former #1 "Karma Chameleon" turned and headed down.
1984: Thriller by Michael Jackson broke the Rock Era record of 31 weeks at #1 on the Album chart, previously held by the stellar Rumours from Fleetwood Mac. And Michael wasn't done yet.
1988: Andy Gibb died from myocarditis (inflammation of the heart) at the age of 30 in Oxford, England, following a long battle with cocaine addiction, which of course weakens the heart.
1990: "Escapade" by Janet Jackson took over at #1 on the R&B chart.
"What It Takes" from Aerosmith...
1990: Forever Your Girl by Paula Abdul remained the #1 album for the sixth week with Janet Jackson's Rhythm Nation 1814 once again unable to top it. ...But Seriously from Phil Collins was third while the B-52's were up to #4 with Cosmic Thing. The rest of the Top 10: Girl You Know It's True not by Milli Vanilli, Billy Joel was at 6 with his latest--Storm Front, Tom Petty was still strong after 44 weeks with Full Moon Fever, Aerosmith's Pump was #8, the excellent Soul Provider from Michael Bolton and Linda Ronstadt scored another Top 10 album with Cry Like a Rainstorm - Howl Like the Wind.
1990: Taylor Dayne scored her sixth straight Top 10 Out of the Gate* with "Love Will Lead You Back".
1992: Prince received a Lifetime Achievement award at the Soul Train Awards.
1997: LaVern Baker ("I Cried A Tear" from 1958) died from cardiovascular disease at age 67.
1998: Eric Clapton released his first studio album (
Pilgrim
) in nine years.
2003: Johnny Cash was admitted to a hospital in Nashville, Tennessee for pneumonia.
2003: The Police, AC/DC and two other acts, the Righteous Brothers and Elvis Costello, were inducted into the Rock & Roll Hall of Fame at the Waldorf-Astoria Hotel in New York City. The Police reunited onstage and performed "Roxanne" and "Message In A Bottle".
2004: George Michael announced he was retiring from the music business following his album
Patience
. He would only release songs on the Internet to raise money for charity. Now there's a guy who managed his money.
2005: Danny Joe Brown, original lead singer of Molly Hatchet ("Flirtin' With Disaster") died from renal failure due to diabetes at age 53. (Note: some websites report that he died on March 9, but he died on March 10, according to the newspaper 'The Sun-Sentinel' and 'Billboard'.)
2005: In today's edition of Dangerous Inmates Run Rap Music, Young Jeezy (real name Jay Jenkins) was arrested in South Beach, Florida for carrying a concealed firearm without a permit.
2008: The state of Washington celebrated the induction of the Ventures into the Rock & Roll Hall of Fame by declaring today "Ventures Day".
Born This Day
: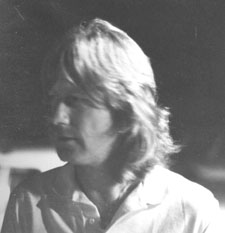 1940: Dean Torrence of Jan & Dean was born in Los Angeles, California.
1947: Tom Scholz, co-founder, songwriter, guitarist and keyboardist of Boston, was born in Toledo, Ohio.
1952: Beverly Bremers ("Don't Say You Don't Remember" from 1971) was born in Chicago, Illinois.
1963: Jeff Ament, bassist of Pearl Jam, was born in Havre, Montana. (Note: 'Allmusic.com and other websites claim Ament was born in Big Sandy, Montana. The truth is that Ament was born in Havre, then moved to Big Sandy, according to the newspaper 'The Great Falls Tribune'.)
1964: Neneh Cherry was born in Stockholm, Sweden.
1966: Edie Brickell of Edie Brickell & the New Bohemians ("What I Am") and wife of Paul Simon, was born in Dallas, Texas. (Note: some websites naively report her birthplace as Oak Cliff, Texas, or Oak Cliff, Dallas, Texas. Oak Cliff is a district of Dallas, not a city or town. Birthplaces in the U.S. are never listed as anything other than a city and state. Oak Cliff was once a town, but it was incorporated by the city of Dallas in 1903, long before Edie was born.)
1966: Dave Krusen, original drummer of Pearl Jam, was born in Tacoma, Washington.
1971: Timothy Z. Mosley (Timbaland) who has produced for the Pussycat Dolls, Justin Timberlake, Jay-Z, Nelly Furtado, Missy Elliott and others, was born in Norfolk, Virginia.
1973: John Charles LeCompt, guitarist of Evanescence, was born in Little Rock, Arkansas.
1977: Robin Thicke was born in Los Angeles.
1983: Carrie Underwood was born in Muskogee, Oklahoma.