1961: That hard-working group the Beatles did three shows today, their usual lunchtime performance at the Cavern Club in Liverpool, England and concerts at the Aintree Institute and Hambleton Hall in Liverpool.
1962: The Beatles made their debut on the BBC in Great Britain on Teenager's Turn (recorded the night before), performing "Dream Baby", "Maybelline" and "Please Mr. Postman".
1964: The Dave Clark 5 made their debut appearance by performing "Glad All Over"on The Ed Sullvan Show.
1966: Bob Dylan recorded "Just Like A Woman" for his upcoming Blonde On Blonde album at Columbia Recording Studios in Nashville, Tennessee.
1966: Lulu and the Hollies opened a tour in Warsaw, Poland.
1968: The Fillmore East opened at Second Avenue and Sixth Street in New York City.
1968: The Elvis Presley movie Stay Away Joe opened in theaters.
1969: The Small Faces broke up when lead singer Steve Marriott left the group. The group played their final show at the Springfield Theatre in Jersey on the Channel Islands. Remaining members Ronnie Lane, Ian McLagan and Kenny Jones recruited guitarist Ronnie Wood and lead singer Rod Stewart and formed the group the Faces.
1969: James Brown had his 8th #1 on the R&B chart--"Give It Up Or Turnit A Loose". Yeah.
1969: Glen Campbell moved from #87 to #47 with "Galveston".
1969: Sly & the Family Stone held off all challengers for a fourth week at #1 with one of The Top 500 Songs of the Rock Era*--"Everyday People". CCR jumped to their favorite spot of #2 with "Proud Mary". The Foundations were sturdy at #3 with "Build Me Up Buttercup" while Tommy Roe was a man on the move (10-4) with "Dizzy". The rest of the Top 10: Tommy James & the Shondells with their smash "Crimson And Clover", Jay & the Americans were at #6 with "This Magic Moment" Dionne Warwick reached the Top 10 for the sixth time with "This Girl's In Love With You", Smokey Robinson & the Miracles with "Baby, Baby Don't Cry", the Doors dropped with "Touch Me" and 1910 Fruitgum Company moved to #10 with "Indian Giver".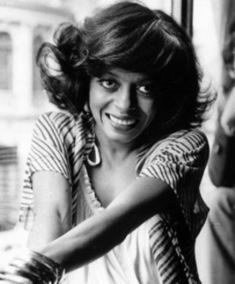 1970: Diana Ross was in concert for the first time as a solo artist with an eleven-day engagement at Monticello's in Framingham, Massachusetts.
1973: Ron Mckernan, keyboardist of the Grateful Dead, died at age 27 from liver failure brought on by, you guessed it, alcohol poisoning.
1974: John Denver recorded "Annie's Song" and "Thank God I'm A Country Boy".
1974: Bad Company appeared live for the first time at the Newcastle City Hall in Newcastle-upon-Tyne, England.
1975: Carole King was a guest star on The Mary Tyler Moore show on CBS-TV.
1975: B.T. Express had the top R&B song, one of The Top 100 Instrumentals of the Rock Era*--"Express".
1975: "Have You Never Been Mellow" by Olivia Newton-John was the new #1 on the Adult chart.
The Doobie Brothers contributed this gem to a great time in music...
1975: Olivia Newton-John had hit #1 one year before with "I Honestly Love You". Now, she had her second #1 as "Have You Never Been Mellow" rose to the top. The Doobie Brothers were right behind with "Black Water" with Frankie Valli's solo hit "My Eyes Adored You" in third. Labelle was creating excitement with "Lady Marmalade" and America edged up with "Lonely People". The rest of the Top 10: Styx and their breakthrough hit "Lady", which rose from 10-6, the Eagles fell from #1 with "Best Of My Love", Minnie Riperton jumped from 22 to 8 with "Lovin' You", the Average White Band with "Pick Up The Pieces" and ELO scored their first career Top 10 with "Can't Get It Out Of My Head".
1976: Silver Convention released the single "Get Up And Boogie".
1979:
The John Denver and the Ladies
(Tina Turner and Cheryl Ladd) television special was broadcast on ABC-TV.
(Note: you will find several reported dates of the broadcast (February 28, November 25, and November 29). The correct date is March 8, according to the books 'Encyclopedia of Television Series, Pilots and Specials' and 'Television Specials: 5,336 Entertainment Programs, 1936-2012', both by Vincent Terrace, as well as Cheryl Ladd's official website.)
1980: Chuck Mangione returned to #1 for a third week on the Adult Contemporary chart with his theme to the Winter Olympics--"Give It All You Got".
1980: You didn't have to be a genius to know where this song was going--"Call Me" by Blondie moved from 61 to 28 on this date.
The Spinners with their remake of the Four Seasons' hit...
1980: Queen lasted a third week at #1 with "Crazy Little Thing Called Love", holding off Teri DeSario and K.C.'s "Yes, I'm Ready". Dan Fogelberg's "Longer" moved to third while Andy Gibb had his sixth consecutive Top 10 with "Desire", second only to Gary Lewis & the Playboys and Lovin' Spoonful (7 straight Top 10's) at that time in the Rock Era for most Top 10's Out of the Gate*. The rest of the Top 10: Pink Floyd moved from 10-6 with "Another Brick In The Wall, Pt. 2", the Captain & Tennille with "Do That To Me One More Time", the Spinners' medley "Working My Way Back To You/Forgive Me, Girl" edged up, Rupert Holmes moved from 16 to 9 with "Him" and Shalamar was good "The Second Time Around".
"In the Flesh" from 'The Wall".
1980: Pink Floyd's The Wall was #1 on the Album chart for the eighth week. Damn the Torpedoes by Tom Petty & the Heartbreakers was a solid #2 with
Dan Fogelberg's excellent Phoenix album next.
Rush was making Permanent Waves at #4 while the new Michael Jackson album--Off the Wall was still strong after 28 weeks. The rest of the Top 10: Donna Summer's compilation (On the Radio-Greatest Hits-Volumes I & II), the Eagles won out in The Long Run, the Whispers with their self-titled debut, Kenny from Kenny Rogers and Chuck Mangione moved from 29 to 10 with Fun and Games.
1986: Diana Ross had the #1 song in the U.K. with "Chain Reaction", a song written for her by the Bee Gees.
1986: For the third week, Starship controlled the AC chart with "Sara".
1986: "How Will I Know" by Whitney Houston was the new #1 on the R&B chart.
"All At Once" from Whitney...
1986: After 50 weeks, Whitney Houston's debut album incredibly returned to #1. It had previously peaked at #2 on October 26. Just a sign of things to come. Promise by Sade was still second with former #1 Welcome to the Real World by Mr. Mister falling this week. Barbra Streisand's highly successful The Broadway Album was behind that trio with the self-titled Heart leading that group's comeback. The rest of the Top 10: Scarecrow from John Cougar Mellencamp, Starship was back with Knee Deep in the Hoopla, Brothers in Arms by Dire Straits was #8 after 40 weeks, Ozzy Osbourne and The Ultimate Sin while Simple Minds was stuck at #10 with Once Upon a Time.
1997: The Spice Girls told us what we really, really want--"Wannabe" at #1 for the third week.
2003: Mark Knopfler, lead singer and lead guitarist of Dire Straits, suffered a broken collarbone, a broken shoulder blade, and six broken ribs when his motorcycle collided with a car in mid-morning traffic. Not the best place to be riding a motorcycle.
2003: Singer Adam Faith, who produced Roger Daltrey's first solo effort, died of a heart attack in Stoke-on-Trent, Staffordshire, England at the age of 62.
(Note: some websites report that Faith died on March 7. He died on March 8, according to the newspaper 'The Guardian'.)
2004: Bryan McFadden quit Westlife, saying he wanted to spend more time with his family.
2008: Bjork exposed China for what they are when the country set stricter rules on performance after the singer shouted "Tibet, Tibet" at a concert in Shanghai.
2009: A blue plaque was unveiled at the Marquee Club in Soho, London to signify the club's historic importance. The Marquee was not only a great concert spot, but also the site where the Who played 29 times. The Rolling Stones and the Yardbirds are among the other stars that began careers at the Marquee.
2009: U2's album No Line on the Horizon was #1 in the U.K.
2010: In today's edition of Dangerous Inmates Run Rap Music, Lil' Wayne was sentenced to a year in prison after being arrested for gun possession and began serving time behind bars.
2011: Mike Starr, bassist and singer with Alice in Chains, died at the age of 44 from "an overdose of prescription drugs" in Salt Lake City, Utah.
Born This Day:
1942: Ralph Ellis of the Swinging Blue Jeans ("Hippy Hippy Shake" from 1964) was born in Liverpool, England.
1943: Andrew Semple, guitarist and vocalist with the Fortunes ("Build Me Up Buttercup"), was born in Glasgow, Scotland.
1945: Mickey Dolenz, vocalist and drummer with the Monkees, was born in Los Angeles.
1946: Randy
Meisner, guitarist and vocalist with Poco and the Eagles and a solo artist, was born in Scottsbluff
, Nebraska.
1944: Carole Bayer Sager, famous songwriter who penned songs for Frank Sinatra, Neil Diamond ("Heartlight"), Celine Dion ("The Prayer"), Phil Collins, Dionne Warwick ("That's What Friends Are For"), Carly Simon ("Nobody Does It Better"), Melissa Manchester ("Don't Cry Out Loud" and "Midnight Blue"), Christopher Cross ("Arthur's Theme"), Leo Sayer ("When I Need You"), Gene Pitney, Dolly Parton, the Mindbenders ("A Groovy Kind of Love") and many others and the wife of fellow songwriter Burt Bacharach, was born in New York City.
1947: Mike

Allsup

, guitarist of Three Dog Night, was born in

Oakdale

, California.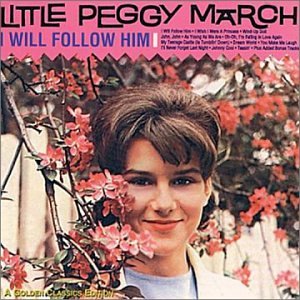 1948: Little Peggy March (who had the #1 "I Will Follow Him" at age 14 in 1963, still the youngest female to ever have a #1 song), was born in Lansdale, Pennsylvania.
1948: Mel Galley, guitarist of Whitesnake ("Here I Go Again" from 1987), was born in Cannock, Staffordshire, England; died from cancer of the esophagus in Heath Hayes, Staffordshire, England on July 1, 2008.
1954: Cheryl Baker of Bucks Fizz was born in Bethnal Green, London.
1957: Clive Burr, drummer of Iron Maiden, was born in East Ham, London; died March 12, 2013 in London of complications from multiple sclerosis.
1958: Gary Numan ("Cars" from 1980) was born in Hammersmith, London.
1960: Richard Darbyshire, lead singer and songwriter of Living in a Box (the song "Living In A Box) and also a producer, was born in Stockport, Cheshire, England.
1964: Peter Gill, drummer of Frankie Goes To Hollywood, was born in Liverpool, England.
1968: Shawn Mullins ("Lullabye" from 1999) was born in Atlanta, Georgia.
1978: Kameelah Williams, lead singer of 702, was born in Las Vegas, Nevada.
1979: Tom Chaplin, lead vocalist and lead guitarist of Keane, was born in Hastings, East Sussex, England. (Note: some websites claim Tom was born in Battle, East Sussex, England. According to the 'BBC', Chaplin was born in Hastings.