1962: In 1962, you would find the Beatles performing often at the Cavern Club in their native Liverpool, and that's where they were on this day 49 years ago. It was a special occasion sponsored by their ever-growing fan club.
1964: The Searchers made their U.S. debut with an appearance on The Ed Sullivan Show.
1967: The Elvis Presley movie Double Trouble premiered in theaters.
Although they barely said "Hello", Cream said farewell...
1969: Wichita Lineman by Glen Campbell was the new #1 album as Blood, Sweat & Tears temporarily relinquished the spot with their self-titled album. Ball from Iron Butterfly was next with Cream's Goodbye followed by In-A-Gadda-Da-Vida by Iron Butterfly in fifth. The rest of the Top 10: Donovan's Greatest Hits, the Greatest Hits package from the Association moved back up to #7, Cloud Nine by the Temptations moved from 15-8, Help Yourself from Tom Jones and the latest release from CCR, Bayou Country, was #10.
1969: Jerry Butler elevated to #1 on the R&B chart with "Only The Strong Survive".
Blood, Sweat & Tears...
1969: Tommy Roe had the #1 song on this date with "Dizzy", Roe's fourth week at the top.
The 5th Dimension moved to #2 in just their fifth week with "Aquarius/Let The Sunshine In".
"Time Of The Season" from the Zombies was #3, becoming that group's biggest hit and Blood, Sweat & Tears rose from 12 to 4 with "You've Made Me So Very Happy".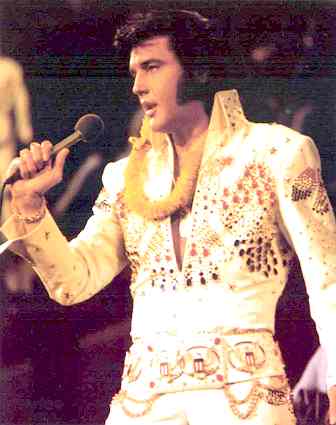 1972: Elvis Presley began a 15-day tour with a concert at Memorial Auditorium in Buffalo, New York.
1974: The Guess Who hosted a charity tennis event to benefit Ballet of Canada.
1975: The Carpenters jumped from #74 to 47 with "Only Yesterday".
1975: Minnie Riperton grabbed the #1 song with "Lovin' You". Elton John had to wait another week with "Philadelphia Freedom" while Ringo Starr had the "No No Song" in third place. B.T. Express remained at 4 with "Express" and Joe Cocker had his biggest solo hit with "You Are So Beautiful". The rest of the Top 10: Phoebe Snow with "Poetry Man", LaBelle's former #1 "Lady Marmalade", B.J. Thomas entered the list with "(Hey Won't You Play) Another Somebody Done Somebody Wrong Song" and former #1's from Olivia Newton-John ("Have You Never Been Mellow) and Frankie Valli ("My Eyes Adored You").
"Young Americans" helped David Bowie land a Top 10 album...
1975: Led Zeppelin held on to #1 on the Album chart for the third week with Physical Graffiti. Have You Never Been Mellow by Olivia Newton-John was next with An Evening with John Denver in third. Blood on the Tracks from Bob Dylan was on its way down while Perfect Angel from Minnie Riperton was still in the Top 10 after 34 weeks of release. The rest of the Top 10: For Earth Below from Robin Trower, Labelle's Nightbirds, Rock 'N' Roll by John Lennon, Kraftwerk was next with Autobahn and David Bowie had a rare Top 10 album with Young Americans.
1977: Jackson Browne, John Sebastian and others raised $150,000 at an environmental charity concert in Tokyo.
1977: David Bowie was one of the guests on T
he Dinah Shore Show
.
1978: Duran Duran made their first public appearance at the Lecture Theatre at Birmingham Polytechnic University in Birmingham, England.
1979: The Genesis album Duke went to the top of the charts in the U.K.
1980: R.E.M. appeared live for the first time at St. Mary's Episcopal Church in Athens, Georgia.
1980: Brothers Johnson snatched the new #1 on the R&B chart with "Stomp!".
1980: One of the hottest new songs belonged to Boz Scaggs. The Boz Man moved from 65 to 47 with "Breakdown Dead Ahead".
1980: Pink Floyd remained at #1 with "Another Brick In The Wall".
1980: Air Supply returned to #1 on the Adult Contemporary chart with "Lost In Love".
1982: James Ingram & Patti Austin released the single "Baby, Come To Me". The song peaked at #73, but when it was featured on the soap opera General Hospital, the song was re-released in October. The second time around, it went to #1.
1982: Record World magazine ceased publication and filed for bankruptcy.
1983: The Beach Boys were banned from a Fourth of July concert at the White House by President Ronald Reagan's staff because they "attracted the wrong element". After public outcry, Reagan rescinded the ban two days later.
1983: Danny Rapp, leader of Danny and the Juniors, committed suicide at a hotel in Quartsite, Arizona.
1984: Cyndi Lauper's "Girls Just Want To Have Fun" was named Top Female Video and was nominated for Video of the Year at the 2nd annual MTV Music Awards.
1984: Marvin Gaye's funeral was at the Forest Lawn Cemetery in Los Angeles. Smokey Robinson, Stevie Wonder, Quincy Jones, Berry Gordy and other Motown luminaries were at the service.
1985: Gilbert O'Sullivan ("Alone Again (Naturally)") won a $2 million lawsuit against his former manager for unpaid royalties, something that became very common in the industry.
1985: At 3:50 GMT, over 5,000 radio stations around the world played "We Are The World" by USA for Africa. Proceeds from the single recorded by artists from the United States benefited starving people in Africa.
1985: UB40, the Style Council, Spandau Ballet, Alison Moyet, Bronski Beat, the Pogues and Frankie Goes to Hollywood were featured on the U.K. music show The Tube.
1986: "Kiss" from Prince & the Revolution was the new #1 R&B song.
1988: Tracy Chapman released her great self-titled debut album on Elektra Records.
1990: James Brown was transferred from a Georgia jail to the Lower Savannah Work Center in South Carolina. Brown spent the last part of his sentence counseling drug abusers.
1993: Construction began for the Rock and Roll Hall of Fame in Cleveland, Ohio. These days, it is known as the Rock and Roll Acknowledgement of Every Act Who Ever Played What We Define As Rock and Roll.
1994: Kurt Cobain of Nirvana committed suicide at his home in Seattle, Washington. His body wasn't discovered until three days later by a worker who was there to install a security system. High amounts of heroin were found in his body.
1997: The Chemical Brothers worked their way to #1 in the U.K. with "Block Rockin' Beats". The song later won a Grammy for Best Rock Instrumental Performance.
1998: Drummer Cozy Powell was killed at age 50 when his car, that he was driving at a highly dangerous 104 miles per hour, ran into crash barriers on a road in Bristol, England. Powell had worked with Black Sabbath, Rainbow and Emerson, Lake and Palmer and was a session musician for Donovan, Jeff Beck, Roger Daltrey, Brian May, Gary Moore and Jack Bruce.
1998: The Spice Girls gave their first-ever U.K. concert in Glasgow, Scotland.
2002: Layne Staley, lead singer of Alice in Chains, died of a drug overdose at age 34 in Seattle, Washington. His body was found April 19.
2003: Paul McCartney began the U.K. portion of his "Back in the World" Tour at Hallam FM Arena in Sheffield, England.
2003: Carlos Santana sharply criticized President George W. Bush and Iraq leader Saddam Hussein at a concert in Melbourne, Australia. Santana said "We are the architects of the world and our agenda is different than Saddam Hussein and George Bush. Dignity and grace are our weapons--unity, salvation and elegance."
2006: Gene Pitney was found dead at the age of 65 in his bed in a Cardiff, Wales hotel. Pitney was on a tour of the U.K.
2007: Former KISS guitarist Mark St. John died of an apparent brain hemorrhage from methamphetamines at the age of 51 in Hollywood, California. (Note: one website claims he died in New York City, while others day he died in Hollywood or Los Angeles. The Orange County coroner determined his cause of death, so the site that reports he died in New York City is incorrect. Unfortunately, there are no credible sources that state his place his death, but our best information is that St. John died in Hollywood.)
2008: Toto performed their final concert at Dom Art Hall in Seoul, South Korea, before breaking up.
2008: Danity Kane had the #1 album with Welcome to the Dollhouse.
2008: Lady GaGa had the #1 U.K. album with her debut The Fame.
2009: The Temptations sang the national anthem of the United States before the NCAA College Basketball Championship.
Born This Day:
Gale Storm, singer (six Top 10 hits in the 1950's, including "I Hear You Knockin"), actor and television star (My Little Margie) was born in Bloomington, Texas; died June 27,2009 in Danville, California.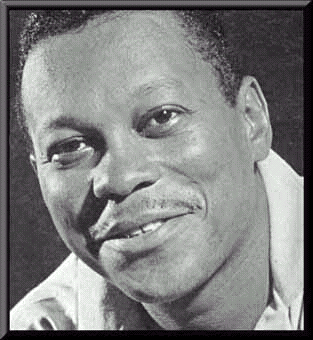 1928: Tony Williams, the amazing lead singer of the Platters, was born in Elizabeth, New Jersey; died of emphysema in New York City August 14, 1992.
1929: Joe Meek, producer who produced the Tornadoes with their #1 "Telstar", the Honeycombs ("Have I The Right") Petula Clark, Gene Vincent, and Tom Jones, was born in Newent, Gloucestershire, England; died February 3, 1967 after killing his landlady and then himself in London.
1932: Billy Bland ("Let The Little Girl Dance" from 1960) was born in Wilmington, North Carolina.
1935: Peter Grant, manager of Led Zeppelin, who also worked with the Everly Brothers, Chuck Berry, the Animals, Little Richard, Eddie Cochran and Gene Vincent, was born in South Norwood, Surrey, England; died of a heart attack at the age of 60 in Eastbourne, East Sussex, England on November 21, 1995. (Some websites report that Grant was born in London, while others say he was born in South Norwood, London; he was born in the London suburb of South Norwood, according to the book 'Peter Grant: The Man Who Led Zeppelin' by Chris Welch. South Norwood became part of Greater London in the London Government Act of 1963, but in 1935, the year that is relevant here because it was the year Grant was born, South Norwood was in the county of Surrey.)
1939: Ronnie White of the Miracles was born in Detroit, Michigan; died of leukemia in Detroit August 26, 1995.
1941: Dave Swarbick, singer/songwriter and elite fiddle player of Fairport Convention, was born in New Malden, Surrey, England.
1942: Alan Clarke, founding member and the great lead singer of the Hollies, was born in Salford, Lancashire, England.
1944: Nicholas Caldwell of the Whispers was born in Loma Linda, California.
1944: Crispian St. Peters ("The Pied Piper", a #4 hit in 1966) was born in Swanley, Kent, England.
1948: Dave Holland, drummer of Judas Priest, was born in Northampton, Northamptonshire, England; served prison time for attempted rape of a 17-year old boy. (Note: some websites show his birth place as Northamptonshire, Wolverhampton, England. Northamptonshire is a county, not a city or village. Northampton is the county town of Northamptonshire. Wolverhampton is a city in the West Midlands, so it is impossible for Holland to have been born in both Northamptonshire county and Wolverhampton city.)
1950: Agnetha Faltskog of ABBA was born in Jonkoping, Sweden.
1951: Everton Morton of the Beat ("Can't Get Used To Losing You").
1954: Stan Ridgway, songwriter, lead singer and multi-instrumentalist of Wall of Voodoo, was born in Barstow, California.
1961: Jacob Slichter, drummer of Semisonic, was born in Boston, Massachusetts.
1965: Mike McCready, lead guitarist of Pearl Jam, was born in Pensacola, Florida.
1968: Paula Cole ("I Don't Want To Wait") was born in Rockport, Massachusetts.
1973: Pharrell Williams, the artist who gave you "Happy", and a songwriter who teamed with Chad Hugo and produced hits for Mystikal, Jay-Z, N' Sync, Britney Spears and Nelly, was born in Virginia Beach, Virginia.