1957: Little Richard took over at #1 on the R&B chart with his classic "Lucille".
1959: Wilbert Harrison's new song was the talk of the town as "Kansas City" moved from #71 all the way to #24.
1959: The Fleetwoods remained at #1 for a third week with "Come Softly To Me".
1963: "He's So Fine" by the Chiffons topped the R&B chart for the fourth straight week.
1963: "I Will Follow Him" became Little Peggy March's only #1 song on this date. "Can't Get Used To Losing You" remained at 2 for Andy Williams, the Chiffons' former #1 "He's So Fine" fell to 3, Peter, Paul & Mary held at #4 with "Puff The Magic Dragon" and Jackie Wilson was at #5 with "Baby Workout". Two of The Top 100 Instrumentals of the Rock Era* were in the Top 10 simultaneously--"Pipeline" from the Chantay's was #6 and Mongo Santamaria entered the Top 10 at #10 with "Watermelon Man". The Drifters scored a Top 10 hit as "On Broadway" held position #9.
1964: In the wak
e of their big hit "I Want To Hold Your Hand", the Beatles re-released their first U.K. hit "Love Me Do" on Vee-Jay Records.
1964: The Dixie Cups released the single "Chapel Of Love".
1967: Sandy Shaw hit #1 in the U.K. with "Puppet On A String".
1968: Simon & Garfunkel debuted on the chart with "Mrs. Robinson". (Beware: other music history sites tell you that they released the song on this date, and lose considerable credibility by saying that. Not true. Charts are printed up in advance--in fact, printing begins on Wednesday for a chart that is released on a Saturday. So you see, a song can't be released on the same day that a music chart appears in print.)
1968: The great sound of composer Burt Bacharach coupled with the singing of Dionne Warwick paid off as "Do You Know The Way To San Jose" moved from #61 to #27.
1968: "Honey", one of the biggest hits of the rock era, was #1 for the third week for Bobby Goldsboro. The Box Tops edged up to #2 with "Cry Like A Baby", Gary Puckett & the Union Gap was at #3 with their biggest hit "Young Girl" and the Beatles held fast at #4 with "Lady Madonna".
1969: Jose Feliciano invited guests Glen Campbell, Andy Williams and Dionne Warwick on his television special on NBC.
1969: Pink Floyd appeared at the Mother's Club in Birmingham, England. The concert was recorded for the upcoming album Ummagumma.
1969: Joe Cocker made his television debut on The Ed Sullivan Show.
1970: This guy had struggled for years writing songs for other artists. He decided it was time to break free and put out his own music. On this date, Elton John released his first single--"Border Song".
1971: The Rolling Stones released "Brown Sugar", the first 45 from their new Rolling Stones Records. (Note: some websites naively say the song was released May 7 in the United States. "Brown Sugar" debuted on the charts on May 1. It is physically impossible for a song to debut on the Singles chart if it has not yet been released as a single.)
1971: The Grateful Dead performed at the Fillmore East in New York City. The Beach Boys joined them onstage when both groups did a set of Beach Boys songs.
1979: Stevie Wonder made a surprise appearance at a tribute to Duke Ellington at Royce Hall on the campus of UCLA in Los Angeles. Stevie played "Sir Duke" and covered Ellington's "C-Jam Blues".
1981: A great singer with a lot of promise released his first record on this date. James Ingram released the single "Just Once".
1981: Ringo Starr and Barbara Bach were married in London. The two met while filming the movie Caveman.
1981: The group Wings officially broke up. (Note: some websites claim the breakup was April 25, but the official date of the announcement was April 27, according to the book 'Penny Laine's Anthology' by Terry Rowan.)
1985: DeBarge had the #1 R&B song with "Rhythm Of The Night".
Animotion was on the move...
1985: U.S.A. for Africa remained at #1 with "We Are The World", a third week at the top for the humanitarian project. Madonna was patient at #2 with "Crazy For You" while DeBarge landed the #3 song with "Rhythm Of The Night". The Commodores proved they could be successful without Lionel Richie with "Nightshift" and Simple Minds had the perfect ending to the great movie The Breakfast Club (which should be required viewing for all junior high and high school kids...) with "Don't You (Forget About Me)". The rest of a fine Top 10: Murray Head was back with "One Night In Bangkok", newcomers Animotion had a hot song in "Obsession", the Power Station moved to #8 with "Some Like It Hot", Bruce Springsteen declared "I'm On Fire" and Don Henley reached the Top 10 with his solo hit "All She Wants To Do Is Dance".
1987: R.E.M. released their first single "Dead Letter Office".
1988: Queensryche released their album Operation: Mindcrime. (Note: some websites report the album was released May 3. According to 'MTV', the date of release was April 27.)
1991: Amy Grant scored a #1 hit with "Baby Baby". Roxette moved up to #2 with "Joyride" while the former #1 "You're In Love" by Wilson Phillips fell to #3.
1994: The Fillmore re-opened in San Francisco.
1994: John Mellencamp's wife Elaine gave birth to the couple's son, Hud, in Bloomington, Indiana. Hud went on to become a two-time Golden Gloves division boxing champion in Indiana, and in 2014, was a reserve cornerback for the Duke University football team.
1996: Celine Dion could not be budged from the #1 position with "Because You Loved Me", which scored a sixth straight week at #1. Mariah Carey was #2 with "Always Be My Baby", the Tony Rich Project had #3 with Nobody Knows and Alanis Morissette remained at #4 with "Ironic".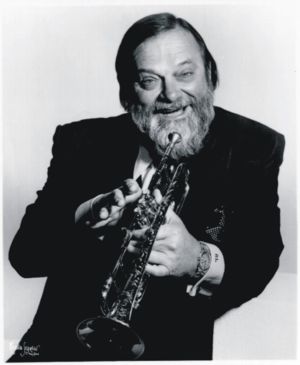 1999: Al Hirt ("Java") died of liver disease in New Orleans, Louisiana at the age of 76.
2001: The Bee Gees performed many of their biggest hits in the A&E television show Live By Request, recorded at the Manhattan Center in New York.
2003: Madonna owned the top album in the U.K. with American Life.
2003: Vicki Sue Robinson ("Turn The Beat Around") died of cancer in Wilton, Connecticut at age 45.
2004: Martie Maguire, fiddle and mandolin player with the Dixie Chicks, gave birth to twins Eva and Kathleen.
2005: President George W. Bush signed into law a bill that established a three-year jail term for anyone caught pirating music or film on the Internet.
2006: Keith Richards of the Rolling Stones was admitted to a hospital in Fiji after he reportedly fell out of a palm tree. The reports did not indicate what he was doing up there to begin with.
2009: The Tennessee state legislature voted to rename a stretch of road the "Jerry Lee Lewis Highway".
2011: Rod Stewart received the Founders Award from the American Society of Composers & Publishers (ASCAP).
2015: Jack Ely, lead singer and guitarist of the Kingsmen, passed away Monday in Redmond, Oregon. The Kingsmen's version of "Louie Louie" was one of the biggest hits early in the Rock Era. Ely was 71. (Note: some websites report he died in Terrebonne, but he died in Redmond, according to 'Billboard' magazine.)
Born This Day:
1932: Casey Kasem, the longtime voice of American Top 40 who had high praise for Inside The Rock Era's The Top 5000 Songs of the Rock Era*, was born in Detroit, Michigan; died June 15, 2014 in Gig Harbor, Washington from complications of dementia.
1932: Maxine Brown of the Browns was born in Campti, Louisiana.
1944: Cuba Gooding, Sr. of the Main Ingredient was born in New York City.
1947: Gordon Haskell, bassist and vocalist of King Crimson, was born in Verwood, Dorset, England. (Note: several websites report that he was born in Bournemouth, England. These sites likely got Bournemouth from Haskell's official website, but all that site says is that he was born "in a nursing home near Bournemouth". Verwood is just 15 miles (25km) from Bournemouth, and according to the 'BBC', Haskell was born in Verwood.)
1947: Ann Peebles (the first hit version of "I Can't Stand The Rain") was born in St. Louis, Missouri. (Note: 'Allmusic' and other naïve websites claim Peebles was born in East St. Louis, Missouri. There is no such city--East St. Louis is a city in Illinois. The correct birthplace is St. Louis, Missouri.)
1947: Pete Ham, singer-songwriter and guitarist of Badfinger, was born in Swansea, Wales; committed suicide in Surrey, England on April 24, 1975. (Note: some websites claim Ham was born on April 26--according to the official website for Badfinger, Ham was born in April 27.)
1948: Kate Pierson, founding member and lead singer of the B-52's, was born in Weehawken, New Jersey. (Note: 'Billboard' reports Pierson was born in Weehawken, New York. There is no such city. Although Weehawken is considered part of the New York metropolitan area, it is located in the state of New Jersey.)
1949: Herb Murrell of the Stylistics was born in Lane, South Carolina.
1951: Ace Frehley of Kiss was born in the Bronx, New York. (Note: some websites report he was born in Brooklyn, and others in New York City. According to the book 'The Hard Rock Masters' by Harvey P. Newquist and Rich Maloof and 'Billboard' magazine, Frehley was born in the Bronx.)
1959: Sheena Easton was born in Bellshill, Scotland.
1979: Will Boyd, former bass player with Evanescence, was born in Little Rock, Arkansas.
1984: Patrick Stump, singer-songwriter, guitarist and producer of Fall Out Boy, was born in Evanston, Illinois.