1956: Elvis Presley released the single "I Want You, I Need You, I Love You". (Note: several websites report the date of release as May 1 or May 12, and, while there are no "established" reliable sources, the website
www.elvis-history-blog.com
contains a pretty thorough account of the song's recording and release. They report that Elvis released the song on May 4, and that is the best information on the release date.)
1956: Gene Vincent recorded "Be-Bop-A-Lula" at Owen Bradley's Studio in Nashville, Tennessee.
1957: The first rock music show on television, Alan Freed's Rock 'n' Roll Revue, premiered on ABC-TV. Guests were the Del-Vikings, the Clovers, Guy Mitchell and Screamin' Jay Hawkins. (Note: some websites claim that a group called the Dell-Vikings were on the show. There is no such group. The proper spelling of the group is Del-Vikings.)
1959: The first Grammy Awards Show was presented at the Beverly Hills Hotels in Los Angeles and New York City.
Volare" by Domenico Modugno received Record of the Year.
1959: Oh, for the long lost days when African-Americans used to contribute quality to music. Brook Benton landed a ninth straight week at #1 on the R&B chart with "It's Just A Matter Of Time".
1959: Johnny Horton recorded one of the biggest jumps in rock history, when "The Battle Of New Orleans" rose from 93-36 on this date.
Dave Cortez was one step away..
1959: The Fleetwoods continued to hold on to #1 for the fourth week with "Come Softly To Me". Dave "Baby" Cortez moved to #2 with "The Happy Organ".
1960: Bobby Rydell took viewers on a tour of his home on the television show American Bandstand.
1961: The Marcells had the #1 U.K. hit with "Blue Moon".
1963: He would go on to have 38 hits but on this date, the great Wilson Pickett debuted on the chart with his first hit--"If You Need Me".
1963: "Baby Workout" by the great Jackie Wilson was the new #1 on the R&B chart.
1963: Andy Williams held on to the top spot on the Easy Listening Chart for the fourth week with "Can't Get Used To Losing You".
1963: Surfin' U.S.A. became the first album by the Beach Boys to make the Album chart. Andy Williams was at #1 with Days of Wine and Roses, which would go on to top the chart for 16 weeks.
1963: The Crystals were on the move (80 to 53) with "Da Doo Ron Ron".
1964: The Moody Blues were formed in Erdington, Warwickshire, England. (Note: some websites report that the group was formed in Birmingham, England, some say they formed in Erdington, West Midlands, and some say Erdington, Birmingham, Warwickshire, England. Erdington is a suburb of Birmingham, and if one is talking about a city or town, there is no need to list the city that it is next to. Although Erdington is now part of the county of West Midlands, that designation began in 1974 with the Local Government Act. The Moodies formed in 1964, well before that time, when Erdington was located in the county of Warwickshire. According to the newspaper 'The Examiner', the Moody Blues formed in Erdington, Warwickshire, England.)
1967: The Jimi Hendrix Experience performed on the U.K. television show Top of the Pops.
1968: The model Twiggy recommended Mary Hopkin to Paul McCartney, after she saw the 18-year-old Hopkin perform on a British talent show. McCartney produced Hopkin's smash "Those Were The Days" later that year.
1968: Steppenwolf appeared on American Bandstand.
1968: Bobby Goldsboro moved to #1 on the Adult chart with "Honey".
Hugo Montenegro did what no one currently can do: have a Top 10 instrumental...
1968: "Honey" by Bobby Goldsboro was #1 for a fourth week in a row. The Box Tops couldn't budge with "Cry Like A Baby" while Gary Puckett & the Union Gap were stuck at 3 with "Young Girl". The Beatles peaked at #4 with "Lady Madonna". The rest of the Top 10: "Tighten Up" from Archie Bell & the Drells, James Brown remained stuck at 6 with "I Got The Feelin'", the Intruders with "Cowboys To Girls", Hugo Montenegro's great instrumental, "The Good, The Bad And The Ugly", the Rascals advanced from 19 to 9 with "A Beautiful Morning" and the Irish Rovers dropped in with "The Unicorn".
1969: John Lennon and Paul McCartney were on hand along with Ringo Starr for the London wrap party for The Magic Christian, which starred Peter Sellers and Starr, at the nightclub

Les Ambassadeurs

.
1970: In one of the most disturbing incidents in American history, the Ohio National Guard killed four students and wounded 11 others during an anti-Vietnam War protest at Kent State University. Neil Young was moved to write the epic song "Ohio", which he would record in the next few days with Crosby, Stills & Nash.
1973: Led Zeppelin debuted their new tour at Fulton County Stadium in Atlanta, Georgia. The tour would go on to gross $4 million, the biggest tour to that time.
1974: ABBA went to #1 in the U.K. with the song that had won the Eurovision contest, "Waterloo".
1974: "TSOP" by MFSB was the #1 Adult Contemporary hit.
1974: Grand Funk's version of "Locomotion" was the #1 song, taking over from "TSOP" by MFSB. "Bennie And The Jets" fell to #3 for Elton John while "Best Thing That Ever Happened To Me" by Gladys Knight & the Pips was #4. The rest of the Top 10: "Dancing Machine" by the Jackson 5, Ray Stevens climbed to #6 with his hit "The Streak", the former #1 Hooked On A Feeling" by Blue Swede was at 7, the great instrumental "Tubular Bells" from The Exorcist was #8 for Mike Oldfield, Three Dog Night entered the Top 10 at #9 with "The Show Must Go On" and the Main Ingredient had #10 with "Just Don't Want To Be Lonely".
The title track from Grand Funk's new album...
1974: The Soundtrack to "The Sting" was the #1 album, toppling Chicago VII. John Denver's Greatest Hits fell to #3 with Cat Stevens' Buddha and the Chocolate Box at #4. The rest of the Top 10: Shinin' On from Grand Funk, Maria Muldaur at #6, Band on the Run by Paul McCartney & Wings, Tubular Bells from Mike Oldfield at #8, the great Goodbye Yellow Brick Road on its way down at #9 and the Doobie Brothers came in at 10 with What Were Once Vices Are Now Habits.
1975: Elvis Presley was at the Civic Center in Lake Charles, Louisiana.
1976: KISS chose Queens, New York for their first live performance. The group debuted at the Popcorn Club, which is now the Coventry.
1978: "Night Fever" by the Bee Gees held down #1 in the U.K.
1985: DeBarge enjoyed a brief one-week turn at #1 on the Adult Contemporary chart with "Rhythm Of The Night".
1985: U.S.A. for Africa had the new #1 on the R&B chart with "We Are The World".
Sade's first big hit had people asking "Who does that?!"
1985: "We Are The World" by U.S.A. for Africa continued to be the #1 song for the fourth week while Madonna remained at #2 with "Crazy For You" and DeBarge had #3 "Rhythm Of The Night". Simple Minds rose to #4 with "Don't You (Forget About Me)" from The Breakfast Club. The rest of the Top 10: "One Night In Bangkok" from Murray Head, "Obsession" by Animotion at #7, the Commodores at 8 with "Nightshift", Don Henley's hit "All She Wants To Do Is Dance" at #9 and Sade's first hit "Smooth Operator" closing out the Top 10.
1989: Stevie Ray Vaughan began what would be his last tour at the Orpheum in Vancouver, British Columbia.
1990: Madonna began the North American leg of her Blonde Ambition tour at the Summit in Houston, Texas. She began the world tour with nine shows in Japan prior to coming to North America.
1991: MC Hammer played at Wembley Arena in London.
1991: Phil Collins and Al Jarreau received honorary Doctors of Music degrees from Berklee College of Music.
1991: "Baby Baby" gave Amy Grant her first #1 Adult Contemporary hit.
1991: Amy Grant remained at #1 for a second week with "Baby Baby". Roxette stood ready to take over with "Joyride" while the Hi-Five edged up with "I Like The Way (The Kissing Game)". C + C Music Factory was at 4 with "Here We Go". The rest of the Top 10: Cathy Dennis with "Touch Me (All Night Long)", the Divinyls sang "I Touch Myself", Rick Astley with "Cry For Help", Rod Stewart scored his 13th career Top 10 and 42nd hit with "Rhythm Of My Heart", Wilson Phillips were on their way down with "You're In Love" and Mariah Carey was back with "I Don't Wanna' Cry".
1995: After a judge declared John Fogerty the winner in a copyright lawsuit, Fogerty was awarded $1.35 million.
1995: At a concert to remember the Kent State University shootings in 1970, Peter, Paul & Mary performed "Blowin' In The Wind".
1996: George Michael had the #1 song in the U.K. with "Fastlove".
We were introduced to the Gin Blossoms...
1996: Mariah Carey unbelievably achieved her 11th #1 song in 19 releases with "Always Be My Baby". All but one of those releases was a Top 10 song. Celine Dion finally fell after six weeks at the top with "Because You Loved Me". The only new Top 10 was the double-sided hit from the Gin Blossoms--"Follow You Down"/"Til' I Hear It From You".
1996: Alanis Morissette began six weeks on top the U.K. Album chart with her classic Jagged Little Pill.
1999: Toto was inducted into Hollywood's Rock Walk.
2000: KISS announced that it would auction off everything from their touring days.
2004: Ex-Guns 'N Roses members Slash and Duff McKagen sued lead singer Axl Rose, alleging that Rose turned down several offers to use songs by the group on movie soundtracks without consulting the rest of the band.
2008: Madonna had the #1 U.K. album with Hard Candy.
2008: Frank Sinatra and Bruce Springsteen were inducted into the New Jersey Hall of Fame at the New Jersey Performing Arts Center in Newark. (Note: some websites mistakenly say the induction ceremony took place on May 5. The poor website owners apparently were confused when they saw newspaper reports on May 6 announcing the inductions. As most people know, newspapers are printed overnight, and contain news that happened the previous day.

Sinatra and Springsteen were inducted on May 5, according to United Press International, the newspaper 'The New York Daily News', as well as 'Rolling Stone' magazine, at the New Jersey Performing Arts Center in Newark.)
2011: Marie Osmond remarried Steve Craig 26 years after they divorced.
Born This Day:
1923: Ed Cassidy, drummer and co-founder of Spirit, was born in Harvey, Illinois; died of cancer December 6, 2012 in San Jose, California. (Note: some websites report Cassidy was born in Chicago, Illinois, but he was born in Harvey, according to the newspaper 'The New York Times'.)
1928: Maynard Ferguson, who gave us one of rock's all-time top instrumentals, "Gonna' Fly Now", was born in Verdun (which is now part of Montreal), Quebec, Canada; died August 23, 2006 of kidney and liver failure brought on by an abdominal infection in Ventura, California.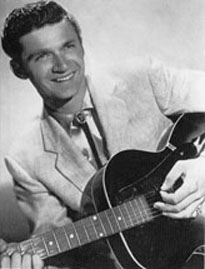 1937: Dick Dale (real name Richard Anthony Monsour), early pioneer of the Rock Era and elite guitarist, was born in Boston, Massachusetts.
1938: Tyrone Davis ("Turn Back The Hands Of Time") was born in Greenville, Mississippi; died from complications of a stroke in Chicago, Illinois on February 9, 2005. (Note: some websites report Davis was born in Wilmont, Mississippi, a town near Greenville. 'MTV' and the newspaper 'The Guardian' say that Tyrone was born in Greenville.)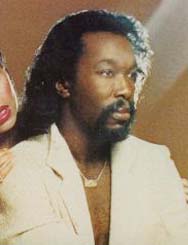 1941: Nickolas Ashford, great songwriter, producer and half of the duo Ashford & Simpson ("Solid") was born in Fairfield, South Carolina; died August 22, 2011 in New York City after battling throat cancer. Ashford and wife Valerie Simpson wrote many great Motown songs including 'Ain't No Mountain High Enough" and "Ain't Nothing Like The Real Thing". (Note: some websites mistakenly say Ashford was born in 1942. The respected newspapers 'The Washington Post' and 'The New York Times' report that Ashford was born in 1941.)
1942: Ronnie Bond, drummer of the Troggs, was born in Andover, Hampshire, England; died November 13, 1992 in Winchester, Hampshire, England.
1944: Peggy Santiglia of the Angels ("My Boyfriend's Back") was born in Belleville, New Jersey.
1944: Richie Furay of Buffalo Springfield and Poco was born in Yellow Springs, Ohio.
1945:
Ge
org Wadenius, guitarist, songwriter, singer and bassist of Blood, Sweat & Tears, was born in Stockholm, Sweden.

1951: Mick Mars (real name Bob Deal), lead guitarist for Motley Crue, was born in Terre H
aute, Indiana. (Note: some websites, including the notorious 'Allmusic.com', claim Mars was born in April 4, and some sites claim Mick was born in 1955 or 1956. Wrong, wrong, wrongo! Mars was born May 4, according to his daughter Stormy and her birth certificate.)
1951: Jackie Jackson (real name Sigmund) of the Jackson 5 was born in Gary, Indiana.
1951: Bruce Day, bass guitarist and vocalist of Pablo Cruise; died June 30, 1999 in Windsor, Ontario, Canada.
1953: Oleta Adams was born in Seattle, Washington.
1955: Robert Ellis Orrall, singer, songwriter and producer, was born in Winthrop, Massachusetts.
1961: Jay Aston, singer of Bucks Fizz, was born in Purley, Surrey, England. (Note: some websites report Aston was born in London. While there are no credible sources as to her birthplace, our best information indicates she was born in Purley.)
More songs like this, please
1970: Gregg Alexander, singer-songwriter, producer and frontman of New Radicals, who gave us the timeless song "You Get What You Give", was born in Grosse Pointe, Michigan.
1972: Mike Dirnt, co-founder, bassist and backing vocalist of Green Day, was born in Berkeley, California.
1979: Lance Bass of 'N Sync was born in Laurel, Mississippi.