1957: A keyboard-banging star first emerged on the charts. He would go on to score 18 hits in the early years of the Rock Era. On this date, Jerry Lee Lewis debuted with his first single--"Whole Lotta' Shakin' Goin' On".
1957: It was a magical time on the R&B chart. "Searchin'" by the Coasters, which would go on to become one of The Top R&B Songs of the Rock Era* with 12 weeks at #1, spent its third week at the top.
1959: Ricky Nelson sang "I Got A Feeling" on his family's television program The Ozzie & Harriet Show.
1963: A famous day in the Rock Era, as Peter, Paul & Mary released the Bob Dylan-penned classic "Blowin' In The Wind" on Monday, June 24, 1963. (Note: one naive website claims that the song was released in August. "Blowin' In The Wind" debuted on the Singles chart on June 29. It is physically impossible for a song to be included on the Singles chart if it has not been released as a single.)
1964: Sam Cooke kicked off a two-week gig at the Copacabana nightclub in New York City.
1964: The Beatles played the first of two concerts at Auckland Town Hall in New Zealand.
1965: The Hollies had the #1 U.K. hit with "I'm Alive".
1965: John Lennon published his second book--A Spaniard in the Works.
1966: Janis Joplin performed for the first time as lead singer for Big Brother & the Holding Company at the Avalon Ballroom in San Francisco, California.
(Note: for years, it was thought that Joplin debuted with the group on June 10, and several websites still report this. However, Joplin only arrived in the Bay Area on June 4, and it is now the general consensus that it is unlikely she arrived, rehearsed with the band and then performed live in less than a week. This thinking is supported by the fact that Big Brother was not on the bill on June 10. They did, however, perform on June 24-25, as the above poster shows.)
1966: Lynn, Massachusetts found out what it was like to invite the Rolling Stones to perform in their city. The Stones debuted their tour at the Manning Bowl. The experience was so pleasurable that police had to use tear gas on the crowd and thus all rock concerts were banned at the Bowl because of one very bad apple.
1966: The Beach Boys lined up quite a show at their Summer Spectacular at the Cow Palace in San Francisco, California. Jefferson Airplane, Lovin' Spoonful, the Byrds, Percy Sledge and the Sir Douglas Quintet performed for the crowd.
1967: "White Rabbit" by Jefferson Airplane earned the highest debut of the week after being released on Monday, June 19.
1967: The 5th Dimension performed "Up, Up And Away" on American Bandstand.
1967: "Respect" by Aretha Franklin spent week #6 at the top on the R&B chart.
The Association had the ability to give us classic after classic...
1967: It was one of the best times in music history. "Groovin'" by the Young Rascals spent a second week at #1 with fellow member of
The Top 500 Songs of the Rock Era*
"Respect" from Aretha Franklin still at #2 after a turn at #1. The Turtles had a solid #3 with "She'd Rather Be With Me". A third representative of The Top 500 Songs* was also in the Top 10 at the same time--"Windy" from the Association. The rest of a great Top 10: "Little Bit O' Soul" from the Music Explosion, Scott McKenzie moved from 20-6 with his anthem "San Francisco (Be Sure To Wear Flowers In Your Hair)", Jefferson Airplane's smash "Somebody To Love" was at #7, yet another big hit (Frankie Valli's "Can't Take My Eyes Off You") was moving into the Top 10, Spanky & Our Gang had song #9 with "Sunday Will Never Be the Same" and the Grass Roots scored their first Top 10 song with "Let's Live For Today".
1967: The Beatles debuted at #8 on the Album chart with Sgt. Pepper's Lonely Hearts Club Band.
1969: "The Ballad Of John And Yoko" by the Beatles rose to #1 in the U.K.
1972: Gilbert O'Sullivan was gaining attention with his release "Alone Again (Naturally)", which rose from #88 the previous week to #59 on this date.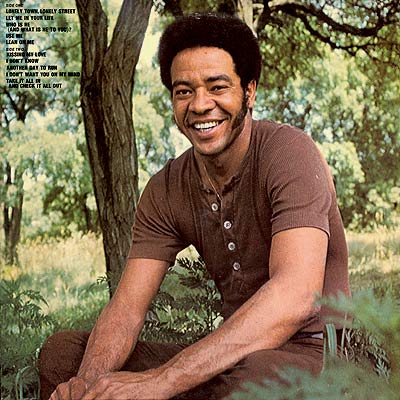 1972: "Lean On Me" by Bill Withers took over at the top of the R&B chart.
1972: Cornelius Brothers & Sister Rose had a huge hit on their hands with "Too Late To Turn Back Now", which moved from 23 to 10.
1972: Sammy Davis held on to #1 for a third week with "The Candy Man".
1974: The Guess Who released the single "Clap For The Wolfman".
1974: Lynyrd Skynyrd released the single "Sweet Home Alabama".
1975: The U.S. attorney in Newark, New Jersey indicted 19 music business executives, including Arista CEO Clive Davis, on income tax evasion and payola.
1977: The Jacksons owned the #1 U.K. song with "Show You The Way To Go".
1978: If you were near England on this date, I hope you went to the concert at Knebworth Park. Jefferson Starship, Genesis, Tom Petty and the Heartbreakers, the Atlanta Rhythm Section, Jeff Beck and Devo performed.
1978: The O'Jays remained at #1 on the R&B chart with "Use Ta Be My Girl".
We all knew that "Baker Street" was better than the #2 that Billboard showed!
1978: It was a pretty solid week for music with "Shadow Dancing" by Andy Gibb spending a second week at #1. "Baker Street" by Gerry Rafferty would never get higher than #2; in fact it is one of The Top #2 Songs of the Rock Era*--it would spend six weeks behind Andy Gibb. "It's A Heartache" from Bonnie Tyler was third followed by the former #1 "You're the One That I Want" from Olivia Newton-John & John Travolta. The rest of the Top 10: ABBA with their 11th hit "Take A Chance On Me", Carly Simon at #6 with "You Belong To Me", the O'Jays entered the Top 10 with "Use Ta Be My Girl", Sweet's dynamic "Love Is Like Oxygen" was song #8, Bob Seger scored a Top 10 with "Still The Same" and Peter Brown edged up one to #10 with "Dance With Me".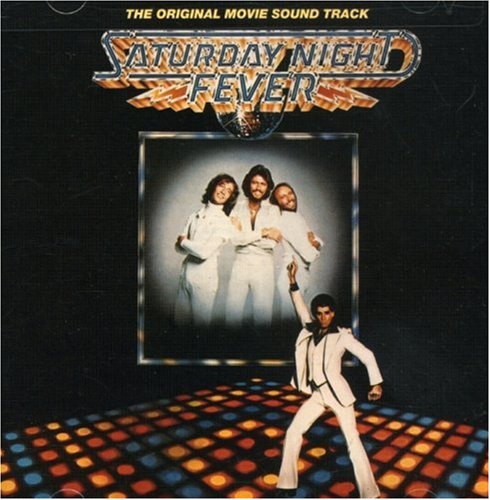 1978: The album took over at #1 for Fleetwood Mac's classic
Rumours
on January 11, so that meant on this date
Saturday Night Fever
was spending its 23rd consecutive week at the top.
Feels So Good
by Chuck Mangione was #2 followed by Gerry Rafferty's excellent
City to City
. The rest of the Top 10:
London Town
from Wings,
The Soundtrack to "FM"
at #5,
So Full of Love
from the O'Jays at #6, the Commodores reached #7 with
Natural High
, Bob Seger & the Silver Bullet Band entered the Top 10 at #8 with
Stranger in Town
, Jefferson Starship's fine album
Earth
was at #9 and Bruce Springsteen moved from 39-10 with
Darkness on the Edge of Town.
"Hold On Hold Out", the top track on Jackson Browne's new album...
1980: Jackson Browne released the album
Hold Out
on Asylum Records
.
1981: Contrary to what you may read elsewhere, "Endless Love" by Diana Ross & Lionel Richie was
not
released on this date. As shown earlier in the week on Inside the Rock Era, the song was released on Monday, June 19 so that radio stations could add the song and report the numbers to the trade magazines, who then would print their magazines and report on Saturday, June 24 that the song did well enough to
debut
on the chart, five days after its release.
1984: Jimmy Page joined Yes on stage in Dortmund, Germany to perform the Beatles' "I'm Down".
1985: It was a Monday on this date, and that meant new 45's for radio stations to play. A great one arrived on desks on this particular Monday--"The Power Of Love" by Huey Lewis and the News.
1988: No one would want to be UB40 bass player Earl Falconer on this date--he had some things to deal with. Falconer was sent to jail for six months after admitting to causing his brother's death in an automobile accident.
1989: Paul McCartney scored a #1 U.K. album with Flowers in the Dirt.
1989: Soul II Soul began four weeks atop the U.K. chart with "Back To Life".
1989: Simply Red reached #1 on the Adult Contemporary chart with their remake of the great Harold Melvin & the Blue Notes song "If You Don't Know Me By Now".
1989: Richard Marx had his fifth consecutive Top 10 song out of the gate and on this date, "Satisfied" became #1 for him. New Kids on the Block were toppled with "I'll Be Loving You (Forever)". Neneh Cherry challenged with "Buffalo Stance". The rest of the Top 10: Bette Midler's former #1 classic "Wind Beneath My Wings" was at #6, Donna Summer's last big hit, her 30th career hit and 14th Top 10--"This Time I Know It's For Real" was up to #7, Bobby Brown tumbled with "Every Little Step", Natalie Cole scored a Top 10 with "Miss You Like Crazy" at #9 and Waterfront were stuck at 10 with "Cry".
1990: Perry Bamonte was the newest member of the Cure, replacing Roger O'Donnell on keyboards.
1992: Donny Osmond began a year-long run by appearing in the musical
Joseph and the Amazing Technicolor Dreamcoat
in Toronto, Ontario, Canada.
1994: Metallica was in concert at the Ionia Free Fair in Ionia, Michigan .
Live's "Selling the Drama"...
1995:
Pulse
from Pink Floyd debuted at #1 on the Album chart, knocking
Cracked Rear View
by Hootie & the Blowfish from the top spot.
The Soundtrack to "Pocahontas"
was third, followed by the incredible album
Throwing Copper
from Live, in its 59th week on the chart. Another excellent album,
CrazySexyCool
by TLC, was up to 5. The rest of the Top 10: It was easy by then to debut high on the chart due to lackluster music and Soul Asylum took full advantage with
Let Your Dim Light Shine
, the debut from John Michael Montgomery was at #7, Primus debuted at #8 with
Tales from the Punchbowl
, Boyz II Men were at 9 with
II
in its 41st week on the chart and the
Soundtrack to "Friday"
fell to #10.
1995: Bryan Adams had his 22nd career hit "Have You Ever Really Loved a Woman?" at the top of the chart for a fourth week.
1997: LaToya Jackson filed a lawsuit against her husband/manager Jack Gordon alleging physical abuse. (Note: several websites claim Jackson were divorced on this date. According to 'Jet' magazine, what happened on this date was Jackson filed a separate lawsuit against Gordon for alleged abuse. The divorce was granted on March 3, 1998, according to official legal documents from the trial.)
1999: Eric Clapton raised over $5 million for his drug dependency treatment center in the West Indies and his Crossroads Centre at Antigua by selling 100 of his guitars. The 1956 sunburst Fender that he used to write the song "Layla" fetched $450,000. (Note: some websites report the Fender was sold for $497,500. According to Reuters news agency, the selling price was $450,000.)
2000: The members of KISS must have spent all their money--they auctioned off memorabilia from their past tours that brought in $876,000 on the first day.
2000: Natalie Maines of the Dixie Chicks married actor Adrian Pasdar in Las Vegas, Nevada.
2003: Beyonce Knowles released her debut solo album
Dangerously in Love
.
2003: For people who couldn't make the Hollywood Walk of Fame, the Hollywood Rock Walk was created. On this date, Lou Reed was honored.
2003: Michelle Branch released the album
Hotel Paper
.
2003:
In today's edition of "Inmates Run Rap Music", we find three members of Snoop Dogg's security team in familiar territory, being arrested for misdemeanor crimes at an awards show no less (the BET Awards in Los Angeles).
2004: Due to the abundance of material on this date, you get an extended version of "Inmates Run Rap Music". In our second segment, we find DMX arrested for drugs and weapons charges for stealing a car from the parking lot of John F. Kennedy Airport in New York City.
2005: The White Stripes and Elvis Costello were among the performers at the U.K. Glastonbury Festival. (Note: Some websites claim that Coldplay, Brian Wilson and Garbage also played on this date. The Glastonbury Festival was a three-day event. Coldplay played June 25 and Wilson and Garbage played June 26.)
2006: Kevin Richardson left the Backstreet Boys. (Note: one website claims Richardson announced on the group's website that he was leaving on June 23. According to 'CBS News', Richardson made the announcement on Saturday, which in 2006 was on June 24.)
2007: The White Stripes had the #1 album in the U.K. with Icky Thump.
Born This Day:
1939: Oz Bach, bassist and co-founder of Spanky and Our Gang, was born in Paw Paw, West Virginia; died of cancer September 21, 1998.
1944: Arthur Brown (leader of The Crazy World of Arthur Brown) was born in Whitby, North Riding of Yorkshire, England. (Note: 'Allmusic.com' reports that Brown was born in 1942, so right away we know that isn't right. He was born in 1944, according to the official website of Whitby. S
ome websites say he was born in Whitby, Yorkshire, England and some say Brown was born in Whitby, North Yorkshire. The name of the county became North Yorkshire in 1974 with the Local Government Act of 1972. But that was 28 years after Brown was born. In 1944, Whitby was located in the county of North Riding and you will never see either North Yorkshire or simply Yorkshire entered under his County of Birth on his official birth certificate.)
1944: Elite guitarist Jeff Beck, the #3 Guitarist of the Rock Era*, was born in Wallington, Surrey, England. (Note: some websites naively say Beck was born in Wallington, London, England. Wallington was included in the county of Surrey until 1965, when it was included in the county of Greater London. Beck was born 21 years prior to this change, so it is physically impossible for him to have been born in the county of London.)
1944: Chris Wood, flute and saxophone player and co-writer with Traffic, was born in Harborne, Warwickshire, England; died of pneumonia in Birmingham, England on July 12, 1983. (Note: some websites report Wood was born in Quinton, Birmingham while some say he was born in Birmingham. According to the official website for Traffic teammate Steve Winwood, Wood was born in Harborne. Harborne is part of the county borough of Birmingham but it has its own official population. Birmingham is not and has never been a county, and at the time of Wood's birth, Harborne was located in Warwickshire county.)
1945: Colin Blunstone, the great vocalist and songwriter for the Zombies ("She's Not There") and Manfred Mann, was born in Hatfield, Hertfordshire, England.
1947: Mick Fleetwood, the face and steadying force of Fleetwood Mac and great drummer, was born in Redruth, Cornwall, England. (Note: the notorious 'Allmusic.com' claims Mick was born in London in 1942. According to the book 'The 100 Greatest Bands of All-Time: A Guide to the Legends Who Rocked The World' by David V. Moskowitz, Mick was born in 1947 in Redruth.)
1948: Patrick Moraz, progressive rock keyboard player of Yes and the Moody Blues, was born in Villars-Ste-Croix, Morges, Switzerland.
1949: John Illsley, bass guitarist for Dire Straits, was born in Leicester, Leicestershire, England.
1957: Terence Wilson of UB40 was born in Birmingham, Warwickshire, England. (Note: one naive website claims Wilson was born in Birmingham, West Midlands. The county of West Midlands was not created until 1974, 17 years after Wilson was born, so it is physically impossible for him to have been born in the county of West Midlands.)
1967: Jeff Cease, lead guitarist for the Black Crowes, was born in Nashville, Tennessee. (Note: some websites report he was born in 1957. Although there aren't any credible websites for either date, our best research indicates Jeff was born in 1967.)
1959: Andy McCluskey, vocalist and guitarist for Orchestral Manoeuvres in the Dark, was born in Heswall, Cheshire, England. (Note: some websites claim McCluskey was born in Heswall, Wirall, Merseyside while some say he was born in Heswall, Wirall, England and one website claims he was born in Liverpool, England. Wirall has never been a county so that is out. Heswall was part of the county of Cheshire until 1974 when it was included in Merseyside. That was 15 years after McCluskey was born, so it is physically impossible for him to have been born in the county of Merseyside.)
1961: Curt Smith of Tears for Fears was born in Bath, Somerset, England.
1970: Glenn Medeiros ("Nothing's Gonna' Change My Love For You" from 1987) was born in Lihue, Kaua'i, Hawai'i.
1973: Mario Calire, drummer of the Wallflowers, was born in Buffalo, New York.