1963: Lesley Gore released the single "It's My Party".
1967: Jimi Hendrix, Cat Stevens, Engelbert Humperdinck and the Walker Brothers played two concerts at Bournemouth Winter Gardens in England.
1967: Aretha Franklin remained atop the R&B chart for a sixth week with "I Never Loved a Man (The Way I Love You)".
1967: "Groovin'" by the Young Rascals was the hottest new song, as it soared from 79 to 49.
1968: The musical Hair opened on Broadway at the Biltmore Theatre.
1969: Ringo Starr added the lead vocal to "Octopus's Garden" for the upcoming Beatles' album Abbey Road, although Ringo would later re-record the vocals.
1971: Bill Graham announced he was closing both Fillmores in San Francisco and New York.
1972: Roberta Flack's "The First Time Ever I Saw Your Face" remained at #1 on the Adult Contemporary chart for the fifth week in a row.
1972: Flack set a record when her album First Take reached #1 on the Album chart in its 118th week on the chart, the longest any album had ever taken to reach #1. The album first charted in 1970, fell off the chart on June 13 of 1970 and then re-entered on March 18, 1972 after 91 weeks. The album then climbed to #1 on this date back in 1972.
1972: Roberta Flack had the #1 song for a third week with "The First Time Ever I Saw Your Face".
1973: The Bay City Rollers were at the Odeon Theatre in Edinburgh, Scotland.
1973: John Denver began his weekly John Denver Show on BBC TV in the U.K.
1977: The Grateful Dead played the first of five concerts at the Palladium in New York City.
1978: Johnny Mathis & Deniece Williams' duet "Too Much, Too Little, T
oo Late" was #1 on the R&B chart for a third week.
1978: The Bee Gees had one of The Top 100 Songs of the Rock Era*, as "Night Fever" held on to #1 for a seventh consecutive week. Yvonne Elliman remained second with "If I Can't Have You" while Barry Manilow remained in the #3 position with "Can't Smile Without You". Roberta Flack & Donny Hathaway were next with "The Closer I Get To You". The rest of the Top 10: Wings and "With A Little Luck", Eric Clapton tumbled with "Lay Down Sally", Kansas was at 7 with "Dust In The Wind", Raydio's first hit "Jack And Jill", Olivia

Newton-John & John Travolta teamed for a Top 10 smash with "You're The One That I Want" and Johnny Mathis & Deniece Williams bounced from 20 to 10 with "Too Much, Too Little, Too Late".
1988: After stealing George Harrison's wife (Patti Boyd) from him, Eric Clapton announced that he and Patti were divorcing. The choice was Patti's, of course.
1989: The hottest new song was a comeback hit for Donna Summer, and really her last big hit--"This Time I Know It's For Real", which moved from #88 to #57.
Southern Rockers .38 Special...
1989: Madonna had the #1 song with "Like A Prayer", while Bon Jovi made its move with "I'll Be There For You". Tone Loc was singing about a "Funky Cold Medina" and the Fine Young Cannibals were at #4 with "She Drives Me Crazy". The rest of the Top 10: Deon Estus (with George Michael) and "Heaven Help Me", Roxette's "The Look", .38 Special moved to #7 with "Second Chance", Jody Watler moved up to #8 with "Real Love", Cher & Sun Valley, Idaho's Peter Cetera jumped from 15-9 with "After All" and Paula Abdul scored another Top 10 with "Forever Your Girl".
1990: Floyd Butler of the Friends of Distinction died of a heart attack in Los Angeles at the age of 49.
1992: Sheena Easton collapsed on stage during a performance of Man of La Mancha on Broadway. The illness was later determined to be an intestinal ailment.
1992: Paula Abdul married actor Emilio Estevez.
1993: Guitarist Gilby Clarke of Guns N' Roses broke his hand in a motorcycle accident, causing the group to cancel several concerts.
1993: Elite guitarist Mick Ronson, who played for David Bowie, Bob Dylan, John Mellencamp and Morrissey, died of liver cancer at age 45 in London.
1995: Rapper Tupac Shakur married Keisha Morris inside the Clinton Correctional Facility where he was serving a four-year sentence for sex abuse. Sounds like a match in heaven--a jailbird and a woman who was looking for the worst man she could find.
1996: Phil Spector canceled a recording session with Celine Dion due to lack of a recording contract.
1998: Aerosmith lead singer Steven Tyler broke his knee while in concert in Anchorage, Alaska, delaying the group's tour.
2003: The movie Only the Strong Survive, starring Jerry Butler and many other R&B singers, opened in New York.
The respectable Pearl Jam...
2003: Pearl Jam purchased a 1,400 square-mile area of rainforest in Madagascar to compensate for the greenhouse gas emissions they estimated would be released because of their North American tour. You wish everyone would act that responsibly.
2004: Christina Aguilera canceled her spring tour due to vocal strain.
2005: Mary Travers of Peter, Paul & Mary had a bone marrow transplant in her battle with leukemia; she died four years later.
Born This Day:
1928: Carl Gardner, founder of the Coasters, was born in Tyler, Texas; died of congestive heart failure and vascular dementia in

Port St. Lucie, Florida

on June 12, 2011.
1929: Ray Barretto, who played percussion for the Bee Gees and Rolling Stones, was born in Brooklyn, New York; died February 17, 2006 of heart failure and complications from multiple health issues in Hackensack, New Jersey.
1931: Lonnie Donegan, who wrote the Dr. Demento staple "Does Your Chewing Gum Lose Its Flavor On The Bedpost Overnight", was born in Glasgow, Scotland; died November 3, 2002 in Market Deeping, Lincolnshire, England after suffering another in a series of heart attacks in his last years.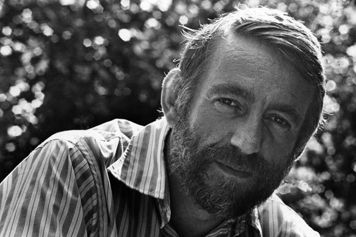 1933: Rod McKuen, poet and songwriter (over 1,500 songs), was born in Oakland, California; his songs include the Academy Award-nominated "Jean" and the #1 "Seasons In The Sun" for Terry Jacks in 1974; died January 29 of respiratory arrest after suffering from pneumonia in Beverly Hills, California. McKuen wrote songs for

Barbra Streisand, Petula Clark, Dusty Springfield, Perry Como, Andy Williams, Johnny Mathis and Percy Faith, among others.
1936: April Stevens (real name Carol LoTempio), who recorded "Deep Purple" with brother Nino Temple, was born in Niagara Falls, New York.
1942: Klaus Voormann, bassist for Manfred Mann and John Lennon's Plastic Ono Band; designer of the album cover for the Beatles' Revolver and many others and also a producer, was born in Berlin, Germany.
1945: Tammi Terrell, solo singer with Motown Records and successful singing partner of Marvin Gaye, was born in Philadelphia, Pennsylvania; collapsed October 14, 1969 into the arms of Gaye on stage and was diagnosed with a brain tumor, died on March 16, 1970 in Philadelphia.
1947: Tommy James (real name Thomas Jackson) of Tommy James & the Shondells and a solo artist ("Three Times In Love") was born in Dayton, Ohio.
1947: Joel Larson, drummer and percussionist of the Grass Roots, was born in San Francisco, California.
1953: Bill Drummond, musician, songwriter, producer; who joined Big In Japan and formed KLF ("3 AM Eternal"), was born in Butterworth, South Africa.
1968: Carnie Wilson, daughter of Beach Boy Brian Wilson and member of Wilson Phillips, was born in Los Angeles, California.
1971: Tamara Johnson-George of SWV was born in Brooklyn, New York.
1973: Mike Hogan, bass guitarist for the Cranberries, was born in Limerick, Ireland.
1979: Jo O'Meara of S Club was born in Romford, London, England. (Note: some websites mistakenly say O'Meara was born in Romford, Essex, England. Romford was once part of the county of Essex, but the Local Government Act of 1974 moved Romford into the Greater London area. Since O'Meara was born five years later, she was born in Romford, London.)
1980: Kian Egan of Westlife was born in Sligo, Ireland.