1960: Bill Black's Combo took over at #1 on the R&B chart with "Smokie - Part 2".
1961: Connie Francis released the single "Where the Boys Are".
1963: The Beatles released their second single "Please Please Me" in England.
1964: The famous Whisky a Go Go first opened on Sunset Strip in West Hollywood, California.
1965: The Beach Boys recorded "Do You Wanna' Dance".
1965: The Righteous Brothers appeared on three television shows in Britain: Ready Steady Go!, Scene At 6.30. and Discs A Go-Go.
1967: Jimi Hendrix signed a recording contract with Track Records and recorded "Purple Haze".
1967: The Hollies began recording "On A Carousel".
1968: Jimi Hendrix moved into the townhouse in London where George Frederick Handel was believed to have composed "Messiah".
1969: For the fifth week, Marvin Gaye remained atop the R&B chart with "I Heard It Through The Grapevine".
B.J. Thomas with this feel-good song from 1969...
1969: Marvin Gaye remained at #1 for the fifth week with "I Heard It Through The Grapevine". Diana Ross & the Supremes joined the Temptations for the #2 song--"I'm Gonna' Make You Love Me" while Glen Campbell's "Wichita Lineman climbed to 3. Young-Holt Unlimited remained in the #4 spot with "Soulful Strut" and B.J. Thomas moved from 10-5 with "Hooked On A Feeling". The rest of the Top 10: "Cloud Nine" from the Temptations, Stevie Wonder slipped with "For Once In My Life", Tommy James & the Shondells had a huge hit with "Crimson And Clover", moving from 17 to 8, Diana Ross & the Supremes were also at #9 with "Love Child" and Bobby Vinton reached the Top 10 with "I Love How You Love Me".
1969: The White Album by the Beatles continued to be unstoppable, #1 for the third straight week out of just five weeks of release.
1970: Al Hirt played the U.S. national anthem at Super Bowl IV at Tulane Stadium in New Orleans, Louisiana.
1971: Tom Jones released the single "She's A Lady".
1971: The posthumous album Pearl by Janis Joplin was released.
1971: Chicago released the album Chicago III.
1975: Led Zeppelin performed "Kashmir" live for the first time at the Ahoy in Rotterdam, the Netherlands.
1975: Ringo Starr reached #1 on the Adult chart with "Only You".
1975: Carl Douglas chopped his way up the charts to land a #1 R&B song--"Kung Fu Fighting".
1975: Elton John's Greatest Hits was #1 for the seventh week on the Album chart. Jethro Tull's War Child was second. The only new entry into the Top 10 was Heart Like a Wheel from Linda Ronstadt.
1982: Journey released the single "Open Arms".
1985: A rock festival in Rio de Janeiro, Brazil included Rod Stewart, Queen, AC/DC, Yes, Whitesnake and Iron Maiden.
1986: The Pet Shop Boys reached #1 in the U.K. with "West End Girls".
1986: Lionel Richie reached #1 on the R&B chart with "Say You, Say Me".
1986: Dionne & Friends (Dionne Warwick, Elton John, Stevie Wonder & Gladys Knight) moved to #1 on the Adult Contemporary chart with "That's What Friends Are For".
1990: Paul McCartney performed the first of 11 sold-out shows at Wembley Arena in London.
1991: "I Love Your Smile" by Shanice continued into 1991 the way it ended 1990--as the #1 R&B song.
1991: Richard Marx enjoyed one of his biggest hits as "Keep Coming Back" remained #1 on the Adult Contemporary chart for a fourth week.
1992: Paul Simon began a tour in South Africa, the first artist to perform there since the end of the United Nations cultural boycott.
U2's "Mysterious Ways"...
1992: Nevermind by Nirvana took over at #1 in a great Top 10 on the Album chart. Ropin' the Wind by Garth Brooks had already been #1, but was so strong it was ready for another try at the top. Hammer's Too Legit to Quit was third, followed by the strong new release from U2--Achtung Baby. The rest of the Top 10: The previous #1 from Michael Jackson--Dangerous, Cooleyhighharmony by Boyz II Men after 33 weeks of release, Guns N' Roses owned the next two spots with their twin releases of Use Your Illusion II and Use Your Illusion I, Metallica remained at #9 with their debut and Michael Bolton slipped to 10 with Time, Love & Tenderness.
En Vogue enjoyed one of their biggest hits...
1997: Toni Braxton upped her total to six weeks at #1 with "Un-Break My Heart". R. Kelly would have to settle for having a great #2 song in "I Believe I Can Fly" and En Vogue wasn't going anywhere with "Don't Let Go (Love)". Keith Sweat moved up with "Nobody" while Whitney Houston registered the #5 song--"I Believe In You And Me". The rest of the Top 10: Blackstreet with "No Diggity", New Edition had #7 with "I'm Still In Love With You", Merril Bainbridge was at #8 with "Mouth", Az Yet reached #9 with "Last Night" and Celine Dion's 13th career hit entered the Top 10--"It's All Coming Back To Me Now".
1999: In today's episode of Inmates Run Rap Music, Sean Combs and Dwight "Heavy D" Myers were found guilty of negligence in a 1991 celebrity basketball game that killed nine people and injured dozens in New York City. For rap stars, even something as innocent as a celebrity basketball game can be highly dangerous. Stay away.
1999: Billy Joel was honored with the Award of Merit at the American Music Awards.
1999: 'N Sync captured the Favorite Pop/Rock New Artist honor at the American Music Awards.
1999: Barry Pritchard, guitarist and singer of the Fortunes ("You've Got Your Troubles"), died of a heart attack in Swindon, Wiltshire, England at the age of 54.
2001:
Whitney Houston was stopped for possessing marijuana at

Keahole

-

Kona

International Airport. And the Bobby Brown influence was just beginning.
2001: Neil Sedaka underwent emergency angioplasty in a New York City hospital.
2002: Mickey Finn, percussionist for T Rex ("Bang A Gong" from 1972), died of kidney and liver problems at age 55 in Croydon, London.
2003: Alan

Whyte

, drummer of Oasis, quit the group.
2003: Paul McCartney had the top tour of 2002, bringing in $103.3 million. The Rolling
Stones collected $87.9 million for their coffers while Cher pulled in $73.6m.
2004: The bizarre Ted Nugent required 40 stitches when a chainsaw cut his leg while filming his reality show. Don't know why anyone with intelligence would want to watch someone with his limited intelligence do that, but to each his own.
Matchbox Twenty lands distinguished honor...
2004: Beyonce and Faith Hill tied for favorite female performer while Matchbox Twenty won favorite group at the People's Choice Awards in Pasadena, California.
2004: Michell McManus rose to the top of the U.K. chart with "All This Time".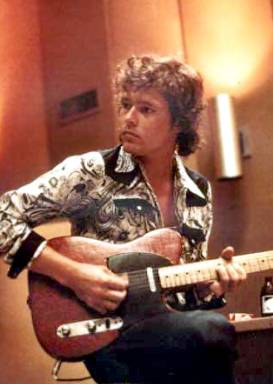 2005: Jimmy Griffin, guitarist of Bread and co-writer of "For All We Know" for the Carpenters, died from cancer in Franklin, Nashville, Tennessee at age 61.
2005: Spencer Dryden, drummer with Jefferson Airplane and New Riders of the Purple Sage, died of cancer in Petaluma, California at the age of 66.
2009: Bruce Springsteen captured a Golden Globe award for Best Original Song for "The Wrestler" from the movie of the same name.
2009: Lady Gaga had the top U.K. song with "Just Dance".
2010: Leon Russell ("Lady Blue" from 1975) underwent five hours of successful brain surgery to repair an unspecified chronic condition.
Born This Day: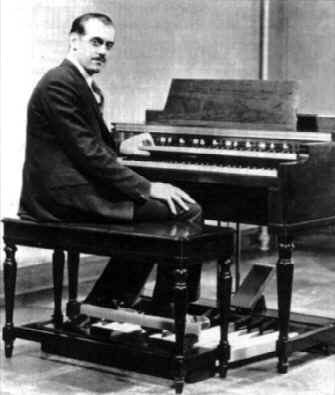 1895: Laurens Hammond, inventor of the Hammond organ, was born in Evanston, Illinois; died July 3, 1973 in Cornwall, Connecticut.
1924: Don Cherry ("Band Of Gold" from 1956) was born in Wichita Falls, Texas; died October 19, 1995 in Malaga,
Spain from liver failure caused by hepatitis. Don's son is Eagle-Eye Cherry ("Save Tonight") and his stepdaughter is Neneh Cherry. (Note: some websites report his birthplace as Oklahoma City, Oklahoma; according to the official website for Cherry, he was born in Wichita Falls.)
1924: Slim Harpo ("Baby Scratch My Back" from 1966), guitarist and master of the blues harmonica, was born in Lobdell, Louisiana; died of a heart attack on January 31, 1970 in Baton Rouge, Louisiana. (Note: some websites report his birthplace as Baton Rouge, but the book 'South to Louisiana: The Music of the Cajun Bayous' by John Broven states that it was Lobdell, about 15 minutes from Baton Rouge.)
1935: Chuc
k
Barksdale
, ba
ss vocalist with the Dells ("Oh What A Night", was born in Chicago, Illinois.
1942: Clarence Clemons, ace saxophonist with Bruce Springsteen's E Street Band, was born in Norfolk County, Virginia. (Note: some websites report his birthplace as Chesapeake. While the area where Clemons was born is now known as Chesapeake, peoples' birth certificates aren't subject to change when new cities sprout up at some point in the future. There was no such city as Chesapeake when Clarence was born. Clemons was born in Norfolk County, Virginia.)
1943: Tony Kaye, original keyboardist of Yes, was born in Leicester, England.
1948: Terry Williams, drummer for Bob Dylan, Tina Turner, Dire Straits and Rockpile, was
born in Swansea, Glamorgan, South Wales.
1949: Dennis Greene of

Sha

Na Na was born in New York City.
1958: Vicki Peterson, guitarist of the Bangles, was born in Northridge, California. (Note: some websites incorrectly list her birthplace as Los Angeles; Los Angeles is a separate city form Northridge--Peterson was born in Northridge, according to 'MTV'.)
1968: Tom Dumont, guitarist and producer of No Doubt, was born in Los Angeles.
1971: Mary J. Blige was born in the Bronx, New York.
1971: Tom Rowlands of the Chemical Brothers was born in Kingston upon Thames, England.