1956: Eddie Cochran signed a one-year deal with Liberty Records.
1956: Elvis Presley was on the cover of TV Guide.
1957: Paul Anka and Jimmy Rodgers appeared on The Ed Sullivan Show.
1958: Paul Anka started a tour of Southeast Asia in Tokyo, Japan.
1962: "The Loco-Motion" by Little Eva remained #1 on the R&B chart for a third week.
Buddy Holly's influence is unmistakable...
1962: "Sheila" by Tommy Roe was #1 with Ray Charles in the runner-up spot with "You Don't Know Me". Little Eva's former #1 "The Loco-Motion" came in third while Nat King Cole jumped from 11 to 4 with "Ramblin' Rose". The rest of the Top 10: Elvis Presley with "She's Not You", Neil Sedaka and "Breaking Up Is Hard To Do", Claudine Clark and "Party Lights", Bobby Darin's "Things" at #8, Rick Nelson jumped from 17 to 9 with "Teen Age Idol" and Connie Francis had #10--"Vacation".
1964: The Who were in concert at the Railway Hotel in Wealdstone, London.
1965: Advertisements appeared in The Hollywood Reporter and Daily Variety magazine asking for applicants for The Monkees television show.
1967: The Doors appeared at the Lagoon Patio Gardens in Farmington, Utah. (Note: some websites claim the Lagoon is in Salt Lake City. The Lagoon is located 17 miles north of Salt Lake City in Farmington.)
1968: The Beatles performed "Hey Jude" on the television show Frost on Sunday on BBC-TV. (Note: some sources incorrectly report the show as Frost on Saturday, but September 8 in 1970 was a Sunday.)
1971: The Tams earned the #1 song in the U.K. with "Hey Girl Don't Bother Me".
1972: Jr. Walker and the All-Stars and Howlin' Wolf performed on opening night at the Ann Arbor Jazz & Blues Festival in Michigan.
1973: Paul Simon rolled up to #1 on the Easy Listening chart with "Loves Me Like A Rock".
1973: The Allman Brothers Band motored up from 58 to 35 with "Ramblin' Man".
1973: The Allman Brothers Band owned the top album with Brothers and Sisters. That ended a six-week reign for Chicago VI. The Dark Side of the Moon slipped down to #3 for Pink Floyd.
1973: Marvin Gaye reached #1 as "Let's Get It On" passed "Brother Louie" by the Stories. Helen Reddy was a strong #3 with "Delta Dawn". Tony Orlando & Dawn moved up to 4 with "Say, Has Anybody Seen My Sweet Gypsy Rose" and Diana Ross was at 5 with her former #1--"Touch Me In The Morning". The rest of the Top 10: Paul Simon and "Loves Me Like A Rock", Wings were down with "Live And Let Die", Grand Funk roared into the Top 10 with "We're An American Band", War had song #9 with "Gypsy Man" and Al Green came in at #10 with "Here I Am (Come And Take Me)".
1974: The Beach Boys, Crosby, Stills, Nash & Young and Joni Mitchell shared a bill at the Summersault '74 at Roosevelt Raceway in Westbury, New York.
1975: Neil Sedaka and Elton John released the single "Bad Blood".
1976: United States President Gerald Ford asked Peter Frampton to spend a day at the White House.
1977: Jimmy McCulloch left Paul McCartney & Wings to join the reformed group Small Faces and drummer Joe English also left Wings
.
1979: Led Zeppelin registered their eighth #1 album in the U.K. when In Through the Out Door rose to the top.
1979: Michael Jackson moved into the #1 position on the R&B chart with "Don't Stop 'Til You Get Enough".
1979: Maureen McGovern had a big hit among adults as "Different Worlds" reached #1 on the AC chart.
1979: The Knack had the top album with Get the Knack but Breakfast in America by Supertramp remained at #2 in its 24th week of release. The Cars and Candy-O came in third followed by I Am by Earth, Wind & Fire. Million Mile Reflections by the Charlie Daniels Band remained at #5. The rest of the Top 10: Discovery from ELO, Chic's Risque, Rust Never Sleeps by Neil Young & Crazy Horse, Midnight Magic from the Commodores and Led Zeppelin debuted at #10 with In Through the Out Door.
ELO with their biggest career hit...
1979: "My Sharona" by the Knack took on all challengers with a third straight week at #1. Chic could not get there with "Good Times". Earth, Wind & Fire was up to 3 with "After The Love Has Gone" while ELO was up to position #4 with "Don't Bring Me Down". The rest of an excellent Top 10: The Charlie Daniels Band with their memorable "The Devil Went Down To Georgia", Maxine Nightingale edged up with "Lead Me On", Robert John had his biggest hit since his Top 10 remake of "The Lion Sleeps Tonight" in 1972 with "Sad Eyes", Barbra Streisand was on her way down with "The Main Event/Fight", Dionne Warwick had the #9 song--'I'll Never Love This Way Again" and the Little River Band had their third straight Top 10 song with "Lonesome Loser".
1984: Stevie Wonder had his first #1 in the U.K. with "I Just Called To Say I Love You".
1984: Billy Joel had the top Adult Contemporary song with "Leave A Tender Moment Alone".
1984: Billy Ocean's great song "Caribbean Queen" held the #1 spot on the R&B chart.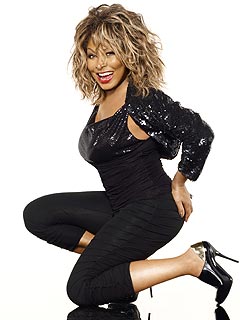 1984: Comeback queen Tina Turner made it two weeks at #1--"What's Love Got To Do With It". John Waite, former lead singer of the Babys, remained at #2 with "Missing You" while newcomer Cyndi Lauper had #3 with "She Bop". Ray Parker Jr.'s former #1 "Ghostbusters" was at #4. The rest of the Top 10: Lionel Richie with "Stuck On You", Prince came in at #6 with "Let's Go Crazy", Huey Lewis & the News had another winner from the album
Sports
--"If This Is It", Scandal came charging in with "The Warrior", Corey Hart was at #9 with "Sunglasses At Night" and the Cars rolled in with their 11th hit--"Drive".
1989: Robert Wiggins of Grandmaster Flash died of a heart attack brought on by cocaine use at the age of 28 in Queens, New York.
1990: Jon Bon Jovi's solo hit "Blaze Of Glory" made it to #1 but Wilson Phillips was on his tail with "Release Me".
1990: Janet Jackson made it three consecutive weeks at #1 on the Adult Contemporary chart with "Come Back To Me".
1990: M.C. Hammer made it 13 weeks at #1 on the Album chart with Please Hammer Don't Hurt 'Em, followed closely by Wilson Phillips, which spent their fifth week at #2 with their self-titled release.
2000: In our Inmates Run Rap Music episode for today, Sean Combs pleaded guilty to assault charges in New York Criminal Court. The charges were a result of Combs' assault on Interscope Records executive Steve Stoute.
2002: Gordon Lightfoot had an emergency stomach operation in a Toronto hospital after he experienced acute stomach pain.
2002: Bruce Dickinson, lead singer of Iron Maiden, began a new job as an airline pilot.
2003: If you can't reach fans in the traditional way, experiment. David Bowie premiered his new album Reality in a live performance in London that was broadcast to select movie theatres around the world.
2003: There's so much material for the Inmates Run Rap Music series that today's version is extended. C-Murder was arrested and charged with a nightclub shooting death in 2002 and further charges were added when he attempted to bribe guards to smuggle his cellphone into jail.
2003: The Record Industry Association of America began legal action against 261 people accused of sharing music files on the Internet.
2005: Radiohead, Gorillaz and other artists recorded "the fastest album ever released". Less than 24 hours later, the album Help: A Day in the Life went on sale with proceeds benefiting the charity War Child.
2006: Whitney Houston filed for divorce from Bobby Brown. Finally a good decision, but it proved to be too late to help her.
2007: Lynyrd Skynyrd was inducted into the Georgia Music Hall of Fame in Atlanta.
2007: In our Inmates Run Rap Music, Part III, Foxy Brown was jailed for a year in New York for violation of probation. Brown had already assaulted a neighbor in 2004 and two nail salon workers in 2006. This is what happens when you give people like this money. You might be the next "neighbor" of a rapper. Or a salon worker.
Born This Day:
1927: Harlan Howard, who wrote "Heartaches By The Number" among over 4,000 songs, was born in Detroit Michigan; died March 3, 2002 in Nashville, Tennessee of an apparent heart attack. (Note: the notorious 'Allmusic'.com claims Howard was born in Lexington, Kentucky. According to the newspapers 'The New York Times' and "The Los Angeles Times' and BMI, Howard was born in Detroit.)
1928: Earl Nelson of the duo Bob & Earl ("Harlem Shuffle") was born in Lake Charles, Louisiana.
1942: Brian Cole, bass guitarist and vocalist of the Association, was born in Tacoma, Washington; died August 2, 1972 from heroin in Los Angeles, California.
1942: Sal Spampinato (stage name Sal Valentino) of the Beau Brummels was born in San Francisco, California.
1945: Kelly Groucutt, bass guitarist of the Electric Light Orchestra, was born in Coseley, Staffordshire, England; died of a heart attack February 19, 2009 in Worcester, Worcestershire, England.
1945: Ron McKernan, keyboard player for the Grateful Dead, was born in San Bruno, California; died of a gastrointestinal hemorrhage at the age of 27 on March 8, 1973. (Note: some websites claim Ron was born in Palo Alto, California. According to the book 'Grateful Dead: What a Long, Strange Trip It's Been' by Michele C. Hollow, McKernan was born in San Bruno.)
1945: Cathy Jean Giordano of the Roommates ("Please Love Me Forever" from 1961) was born in Brooklyn, New York.
1946: Dean Daughtry, keyboard player with the Classics IV and co-founder of the Atlanta Rhythm Section, was born in Kinston, Alabama.
1947: Benjamin Orr of the Cars was born in Lakewood, Ohio; died from pancreatic cancer on October 4, 2000 in Atlanta, Georgia. (Note: Orr's birthday is reported as August 9, September 8, and September 9, with several sources of each. MTV Italy, The Guardian, and the Orlando Sentinel report his birthday as August 9. AllMusic, MTV, Wikipedia, IMDB.com, ArtistDirect.com, and numerous other sites report his birth as September 8, while Last.fm and several fan sites post the birth as September 9. There are even some sites that show his birthday as 1955!
We went with the date on his tombstone, although most sites report his death on October 3. The facts are that he died close to midnight on the 3rd, but by law, a doctor must pronounce you dead, and they did not show up until after midnight. So the official death is October 4, 2000)
1958: David Lewis, lead singer and guitarist of Atlantic Starr
1960: Aimee Mann, songwriter and lead singer of 'Til Tuesday, was born in Richmond, Virginia.
1960: David Steele, bassist of the Fine Young Cannibals, was born in Cowes, Isle of Wight, England. (Note: one website reports Steele was born in Birmingham, England. Unfortunately there are no credible sources for either site, but our best research indicates that David was born in Isle of Wight.)
1975: Richard Hughes, drummer of Keane, was born in Gravesend, Kent, England.
1979: Pink (Alicia Moore) was born in Doylestown, Pennsylvania.