1957: Elite guitarist Scotty Moore and bassist Bill Black quit as backup musicians for Elvis Presley after a salary dispute with Presley's manager Colonel Tom Parker.
1959: "Shout" by the Isley Brothers was their first single release and it debuted on this date in history.
1959: "I Want To Walk You Home" from Fats Domino topped the R&B chart.
1959: The instrumental "Sleep Walk" from Santo & Johnny moved to #1. The Browns slipped after four weeks at the top with "The Three Bells". Lloyd Price remained at 3 with "I'm Gonna' Get Married" while the Everly Brothers scored their 14th hit and sixth Top 10 with "('Til) I Kissed You". The rest of the Top 10: Phil Phillips and "Sea Of Love", another instrumental--"Red River Rock" from Johnny & the Hurricanes, the classic "Mack The Knife" moved up to 7 for Bobby Darin, Sarah Vaughan had song #8--"Broken-Hearted Melody", Fats Domino said "I Want To Walk You Home" and Paul Anka shot up from 29 to 10 with "Put Your Head On My Shoulder".
1961: The busy Beatles played at the Cavern Club in Liverpool, England by day and appeared with Gerry & the Pacemakers and Rory Storm & the Hurricanes at Litherland Town Hall in Liverpool by night.
1963: Bobby Vinton made it three weeks at #1 on the Easy Listening chart with "Blue Velvet".
1964: Elvis Presley was appointed "special deputy sheriff" in Shelby County, Tennessee.
1965: The Moody Blues performed at Royal Albert Hall in London.
1965: The Who began a tour of Sca
ndinavia at De Marathon in The Hague, the Netherlands. (Note: most websites report this date as September 22, and say that lead singer Roger Daltrey punched drummer Keith Moon on the 22nd. That incident happened on the 26th--more on that in the September 26th edition of the 'Calendar.' Joe McMichael and "Irish Jack" Lyons, in their book 'The Who Concert File', report the beginning of the tour on September 21.)
1968: Marvin Gaye & Tammi Terrell stayed at #1 for a fourth week on the R&B chart with "You're All I Need To Get By".
1968: The Crazy World of Arthur Brown roared up the chart from 60 to 15 with "Fire".
1968: The Bee Gees had the hottest song within the Top 10 as they went up from 23-9 with "I've Gotta' Get A Message To You".
1970: Santana released the album Abraxas.
1970: Freda Payne rose to #1 in the U.K. with "Band Of Gold".
1972 - ABC-TV debuted the show In Concert, created by promoter Don Kirshner. Alice Cooper appeared in the first episode with a show taped at Hofstra University in Hempstead, New York.
1974: Carl Douglas had the top song in the U.K. with "Kung Fu Fighting".
1974: Barry White remained at #1 for the third week on the R&B chart with "Can't Get Enough Of Your Love, Babe".
1974: Olivia Newton-John had the top Easy Listening song for the second week with "I Honestly Love You".
1974: Barry White enjoyed his first overall #1 with "Can't Get Enough Of Your Love, Babe". Andy Kim moved to challenge with "Rock Me Gently" but Olivia Newton-John was close behind with "I Honestly Love You", which moved from 12 to 3. Billy Preston was up with "Nothing From Nothing" while Eric Clapton fell badly with "I Shot The Sheriff". The rest of the Top 10: Dionne Warwick & the Spinners and "Then Came You", Paul Anka's former #1 "(You're) Having My Baby" was down to 7, the Guess Who had their 20th career hit with "Clap For The Wolfman", Stevie Wonder entered the Top 10 with "You Haven't Done Nothin'" and Johnny Bristol had song #10--"Hang On In There Baby".
1974: Stevie Wonder remained at #1 on the Album chart with Fulfillingness' First Finale
. Bad Company's debut was in the #2 slot.
1974: Guitarist Jeff "Skunk" Baxter came over from Steely Dan and joined the Doobie Brothers. Baxter, who had previously done studio work for the Doobies, had learned that Steely Dan was retiring from the road.
1974: Walter Brennan ("Old Rivers"), who was chiefly an Oscar-winning actor in addition to a recording artist, died of emphysema at the age of 80 in Oxnard, California.
1976: The Bee Gees released the album Children of the World.
1978: Chic released their classic single "Le Freak" on Atlantic Records. The song went on to become the top-selling record on Atlantic to that time. (Note: one website claims the song was released September 29. "Le Freak" debuted on the Singles chart on September 28. It is physically impossible for a song to be included on the Singles chart if it has not yet been released as a single.)
1979: Rupert Holmes, up to this point a songwriter for other artists, decided to release one for himself--"Escape (The Pina Colada Song)".
1
979: Earth, Wind & Fire saluted this date in their 1979 hit "September"..."Do you remember the 21st night of September?"
1980: The Michael Schenker Group made their British debut at Bristol's Colston Hall.
1980: Elton John signed a six-year deal with Geffen Records.
1981: Adam and the Ants had the #1 song in the U.K. with "Prince Charming".
1985: Madonna had the #1 album in the U.K. with Like A Virgin.
Madonna had another Top 10 hit..
1985: Dire Straits reached #1 with "Money For Nothing". Madonna made it seven Top 10 songs in a row as "Dress You Up" moved from 14-10.
1985: Kool & the Gang registered a fifth consecutive week at #1 on the Adult Contemporary chart with their classic "Cherish".
Heart made a huge comeback...
1985: Dire Straits continued to hold on to #1 on the Album chart with Brothers in Arms. Sting was stuck at 2 with The Dream of the Blue Turtles while Tears For Fears owned #3--Songs From the Big Chair. Bruce Springsteen was in his 66th week with Born in the U.S.A. and Bryan Adams' Reckless was still at #5 after 44 weeks of release. The rest of a great Top 10: Phil Collins and No Jacket Required, Billy Joel with Greatest Hits, Volume I & Volume II, Whitney Houston's debut at #8, the self-titled Heart at 9 and Motley Crue was bringing up the rear with Theatre of Pain.
1986: Dionne Warwick was honored for her "exceptional service" in the fight against AIDS by the United States Department of Health and Human Services.
1987: This isn't the best way to go out. Jaco Pastorius, bass guitarist for Weather Report, who also worked with Joni Mitchell, David Sanborn and others, died at age 35 after trying to break into the Midnight Club in Fort Lauderdale, Florida after he had been barred, and employees of the Club beat him into a coma on the morning of September 12.
1988: While on their 232-date world tour, Def Leppard played the first of three nights at the Brendan Byrne Arena (now known as the Izod Center) in East Rutherford, New Jersey.
1989: The Bangles broke up.
1989: U2 played at the Perth Entertainment Centre in Perth, Australia.
1991: Status Quo ("Pictures Of Matchstick Men") set a world record when they played four arenas in the U.K. in 11 hours and 11 minutes. The group played at the Sheffield Arena in Sheffield, the Glasgow Scottish Exhibition and Conference Centre in Glasgow, Scotland, the Birmingham National Exhibition Centre in Birmingham and Wembley Arena in London. The
"Rock 'Til You Drop' event took over a year to plan and raised over £2000,000 for children's charities. It took four stages, 60 drums, 200 amplifiers, 62 guitars, 165 cymbals, 12 miles of cable, 50 cameras, 2000,000 watts of power, 25000 lights, 250 crew, 8 helicopters, 5 jets, 20 limousines and 16 police escorts.
1991: Dire Straits had the #1 album in the U.K. with On Every Street.
1991: Curtis Stigers from Boise, Idaho had the week's fastest-rising song--"I Wonder Why", which moved from 81 to 60.
1991: Color Me Badd moved up to the #1 spot with "I Adore Mi Amor". Marky Mark & the Funky Bunch with Loleatta Holloway was up from 6-2 with "Good Vibrations" and Boyz II Men reached the third position with "Motownphilly". C + C Music Factory had song #4--"Things That Make You Go Hmmmm...". The rest of the Top 10: The previous #1 from Paula Abdul--"The Promise Of A New Day", Bryan Adams and his former #1 "(Everything I Do) I Do It For You". Michael Bolton was stuck with "Time, Love And Tenderness", Cathy Dennis was facing "Too Many Walls" at #8, Firehouse had their one and only Top 10 with "Love Of A Lifetime" and Rod Stewart and the Temptations joined forces for "The Motown Song" at #10.
1991: Metallica's "
Black Album
" was #1 for the fourth week, holding off
Unforgettable With Love
from Natalie Cole and Rush, which debuted at #3 with their great album
Roll the Bones
.
1991: Bryan Adams reigned for an eighth week on the Adult Contemporary chart with "(Everything I Do) I Do It for You".
1993: Nirvana released the album In Utero. (Note: Some sites report the release as September 13, but the official Nirvana website shows the release as September 21.)
1996: The Fugees were at #1 on the Singles chart in the U.K. with "Ready Or Not".
1996: R.E.M. owned the top album in the U.K. with New Adventures in Hi-Fi.
Donna Lewis owned the runner-up spot...
1996: "Macarena" by Los Deo Rio spent an eighth week at #1. Donna Lewis remained at #2 with one of the top #2 songs of the Rock Era*--"I Love You Always Forever"--it was now in its fifth week as the bridesmaid.
1999: Alanis Morissette and Everlast performed on the new live music show "Reverb" on HBO-TV.
2000: Bono of U2 testified on Capitol Hill in Washington, D.C. in an effort to get debt relief approved for third world nations.
2000: The Red Hot Chili Peppers filmed a concert at the Memorial Coliseum in Portland, Oregon for later inclusion on the DVD Off the Map.
2001: Superstars joined forces to help raise money for families of the World Trade Center and Pentagon attacks of September 11. "America: A Tribute to Heroes" was shown on 35 broadcast and cable networks and raised over $150 million in pledges.
2002: Pink scored the #1 U.K. song with "Just Like A Pill".
2003: Duran Duran was in concert at Golden Gate Park in San Francisco, California.
2004: How far they sink. Cat Stevens, who changed his name to Yusuf Islam, was denied entry into the United States after his name was on an anti-terrorist watch list because of ties to the loser group Hamas.
2011: After 31 years and 15 studio albums, R.E.M. announced they were splitting up.
Born This Day:
1923: Jimmy Young, a disc jockey who had a hit with his version of "Unchained Melody" in 1955, was born in Cinderford, Gloucestershire, England.
1932: Don Preston, singer, songwriter and guitarist of Mothers of Invention, was born in Flint, Michigan.
1936: Dickey Lee, who had a hit with "Patches" in 1962, was born in Memphis, Tennessee.
1944:

Jesse Ed Davis, popular session guitarist with John Lennon, Eric Clapton, the Monkees, Steve Miller, Jackson Browne and Harry Nilsson, was born in Norman, Oklahoma; died June 22, 1988 when he collapsed in a laundry room in Venice, California from heroin use.
1947: Don Felder, ace guitarist of the Eagles, was born in Gainesville, Florida.
1954: Phil Taylor, drummer of Motorhead, was born in Hasland, Derbyshire, England; died November 11, 2015 of liver failure. (Note: some websites report Taylor was born in Chesterfield, Derbyshire, England or simply say he was born in Chesterfield. Taylor was born in Hasland, which is a suburb of Chesterfield. To say he was born in Chesterfield is not true, since Chesterfield is not a county but a city. Derbyshire is the correct County of Birth)
1959: Corinne Drewery of Swing Out Sister was born in Nottingham, Nottinghamshire, England.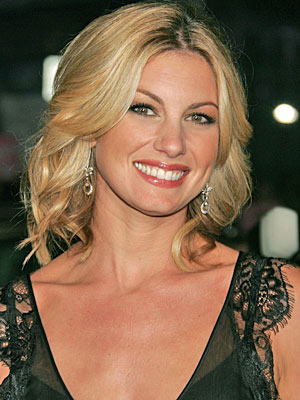 1967: Faith Hill was born in Ridgeland, Mississippi. (Note: some sources claim Hill was born in Jackson, Mississippi or Star, Mississippi (south of Jackson). Hill was adopted in Star, but she was born in Ridgeland, a town north of Jackson.)
1967: Timmy T ("One More Try" from 1991) was born in Fresno, California.
1967: Tyler Stewart, drummer of Barenaked Ladies, was born in Toronto, Ontario, Canada.
1968: Trugoy (David Jude Jolicoeur) of De La Soul was born in Brooklyn, New York.
1972: Liam Gallagher, former frontman of Oasis, was born in Burnage, Manchester, England.
1972: David Silveria, drummer of Korn, was born in San Leandro, California.
1973: Jimmy Constable of 911 was born in Liverpool, Lancashire, England. (Note: some websites report Jimmy was born in Toxteth, Liverpool. Toxteth is merely an area of Liverpool; it is not a city.)
1977: Sam Rivers, bassist of Limp Bizkit, was born in Jacksonville, Florida.