1956: Elvis Presley appeared at the Municipal Auditorium in San Antonio, Texas.
1958: Buddy Holly's Fender Stratocaster guitar was stolen while the group was having lunch prior to a concert in St. Louis, Missouri.
1960: The Dick Clark movie Because They're Young, featuring James Darren and Duane Eddy, opened in New York.
1965: Jackie DeShannon released the single "What The World Needs Now Is Love". But she could have just as well released the song today, and it would have still been successful. (Note: some websites claim the single was released in May. The correct date of release is April 15, 1965, according to the book 'Fully Alive: Lighten Up and Live - A Journey that Will Change Your Life' by Ken Davis.)
1966: Buffalo Springfield appeared in concert for the first time, opening for the Byrds at Swing Auditorium in San Bernardino, California.
1966: Jimi Hendrix, Cat Stevens, the Walker Brothers and Engelbert Humperdinck appeared together at the Odeon Theatre in Blackpool, England.
1967: Aretha Franklin prevailed for a fourth week at #1 on the R&B chart with "I Never Loved A Man (The Way I Love You)".
1967: Nancy and Frank Sinatra teamed for a new #1 "Somethin' Stupid". That replaced the Turtles' classic "Happy Together". The remainder of the Top Ten: "This Is My Song" From Petula Clark at #3, "Bernadette" from the Four Tops at #4, the Monkees had #5 with "A Little Bit Me, A Little Bit You", "Western Union" from the Five Americans was song #6, Tommy James & the Shondells had #7 with "I Think We're Alone Now", the Mamas & Papas came in at 8 with "Dedicated To The One I Love", Aretha Franklin moved into the Top Ten with "I Never Loved A Man (The Way I Love You)" and "Jimmy Mack" from Martha & the Vandellas rounded out the Top Ten.
1967: "Somethin' Stupid" was in the third of nine weeks at #1 on the Easy Listening chart.
1967: The Monkees spent a 26th week at #1 on the Album chart, 16 of them thanks to their debut album and another 10 with their follow-up, More of the Monkees. That is far and away the Rock Era record, with Fleetwood Mac a distant second with 19 consecutive weeks at #1, all with Rumours.
1968: Aretha Franklin recorded "Think" at Atlantic Recording Studios in New York City.
1969: Creedence Clearwater Revival released the single "Bad Moon Rising".
1969: Archie Bell of the Drells was released from the U.S. Army after serving in Vietnam.
1971: The Beatles won the Oscar for Best Film Score for Let It Be at the Dorothy Chandler Pavilion in Hollywood, California.
1972: "In the Rain", one of The Top 100 R&B Songs of the 1970's* from the Dramatics, spent a fourth week at #1 on the R&B chart.
The Stylistics charmed their way into the Top 10...
1972: Roberta Flack began a six-week assault on the Singles chart with her #1 "The First Time Ever I Saw Your Face". That replaced America's "A Horse With No Name" which had enjoyed a three-week stay at the top. "I Gotcha'" from Joe Tex was #3, followed by "Rockin' Robin" from Michael Jackson, Neil Young's former #1 "Heart Of Gold" at #5, "In The Rain" from the Dramatics moving up to #6, "Puppy Love" by Donny Osmond, the Stylistics jumped into the top Ten with "Betcha By Golly, Wow" at #8, Aretha Franklin had #9 with "Day Dreaming" and Sonny & Cher came in at #10 with "A Cowboy's Work Is Never Done".
1972: "The First Time Ever I Saw Your Face" spent a third week atop the Adult Contemporary chart.
1975: KISS and Rush were in concert at the Stanley Theater in Pittsburgh, Pennsylvania.
1978: One duo (Johnny Mathis & Deniece Williams with their song "Too Much, Too Little, Too Late") took over from another (Roberta Flack & Donny Hathaway with "The Closer I Get To You") on the R&B chart.
1978: Dan & Coley held down #1 on the Adult Contemporary chart with "We'll Never Have To Say Goodbye Again" for the fourth week in a row.
Flack & Hathaway teamed up for this soul gem...
1978: A song written by the Bee Gees (in this case their own "Night Fever" was at #1 for the 11th consecutive week of what would be 15 weeks in a row for the trio. The rest of the Top 10--The Bee Gees' former #1 "Stayin' Alive" at #2, "Lay Down Sally" by Eric Clapton, Barry Manilow at #4 with "Can't Smile Without You", Yvonne Elliman remaining at 5 with "If I Can't Have You", Kansas appeared to have a big hit with "Dust In The Wind", Roberta Flack & Donny Hathaway jumped from 13-7 with "The Closer I Get To You", Raydio had #8 with "Jack And Jill", England Dan & John Ford Coley moved into the top Ten with "We'll Never Have To Say Goodbye Again" and Natalie Cole scored a top 10 with "Our Love".
1978: The Soundtrack to "Saturday Night Fever" continued to set the pace on the Album chart for the 13th straight week.
1982: Billy Joel was seriously injured in a motorcycle accident on Long Island in New York when a car ran a red light. Joel was hospitalized for over a month.
1984: Kenny Loggins had the top song in the land for a third week with "Footloose". Phil Collins was making a move with "Against All Odds" while Rockwell was going the wrong way, down to #3 with "Somebody's Watching Me". Lionel Richie appeared destined for the top with "Hello", moving from 10-4. The rest of the Top 10: the Pointers had #5 with "Automatic", Culture Club was at 6 with "Miss Me Blind", the Eurythmics slipped to 7 with "Here Comes The Rain Again", the Thompson Twins had a top 10 song with "Hold Me Now", Hall & Oates slipped to #9 with "Adult Education" and Van Halen's former #1 "Jump" was at 10.
1984: Lionel Richie spent a second of six weeks at #1 on the Adult Contemporary chart with "Hello".
1985: Bruce Springsteen appeared before a sold-out crowd for the fourth of five concerts at Yoyogi Olympic Pool in Tokyo, Japan as part of his Born in the U.S.A. tour.
1986: Janet Jackson released the single "Nasty".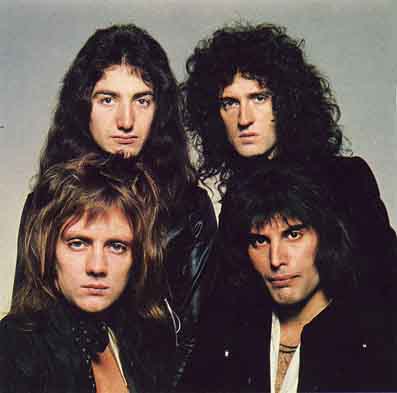 1987: Queen was presented with an award for Outstanding Contribution to British Music at the Ivor Novello Awards Show in London.
1988: Pink Floyd began a North American tour at the Memorial Coliseum in Los Angeles.
1989: The Fine Young Cannibals overtook Roxette (which slipped to #2 with "The Look") at #1 with "She Drives Me Crazy". The rest of the Top Five: "Like A Prayer" from Madonna at #3, "Eternal Flame" by the Bangles, and "Girl You Know It's True" by Milli Vanilli had #5, just another clue that the quality of music was slipping.
1989: "Eternal Flame" was #1 on the Adult Contemporary chart for a second straight week.
1989: Tone Loc hit #1 on the Album chart with Loc-ed After Dark.
1989: "You Got It", which was to be the comeback song for Roy Orbison, produced by fellow Traveling WIlbury member Jeff Lynne, reached the Top 10 four months after Orbison's death of a heart attack.
1991: Michael Bolton released the single "Love Is A Wonderful Thing".
1995: Montell Jordan remained at #1 for a third week on the R&B chart with "This Is How We Do It".
1996: The remaining ashes of Jerry Garcia were scattered near the Golden Gate Bridge in San Francisco, California. He had requested a small portion of the ashes to be scattered in the Ganges River in India on April 4.
1999: Entropy starring U2 premiered at the Los Angeles Independent Film Festival.
2005: John Fred Gourrier (John Fred and his Playboy Band) died at age 63 after being hospitalized with kidney problems in New Orleans, Louisiana.
2007: Aerosmith, Velvet Revolver and Evanescence appeared

in concert at the Quilmes Rock Festival at Estadio River Plate in

Argentina.
Born This Day:
1937: Bob Luman ("Let's Think About Livin'" from 1969) was born in Blackjack, Texas; died from pneumonia in Nashville, Tennessee December 27, 1978. (Note: several websites report that Luman was born in Nacogdoches, Texas. According to the Rockabilly Hall of Fame, he was born in Blackjack and raised in Nacogdoches.)
1940: Clarence Satchell, saxophonist and guitarist of the Ohio Players; died on December 30, 1995 of a brain aneurysm.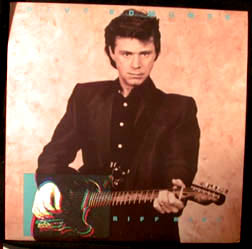 1944: Dave Edmunds ("I Hear You Knocking"), who also
produced albums by Brinsley Schwarz and the Stray Cats
was born in Cardiff, Wales.
1947: Mike Chapman, famed songwriter and producer who created hits for Suzi Quatro and Sweet and produced Blondie and the Knack, was born in Queensland, Australia.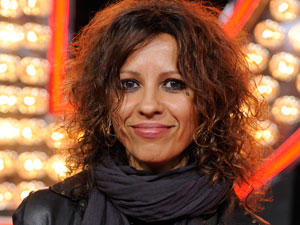 1965: Linda Perry of 4 Non Blondes ("What's Going On?"), and an accomplished songwriter and producer ("Get The Party Started" for Pink, "Beautiful" for Christina Aguilera and Gwen Stefani "What You Waiting For?"),
was born in Springfield, Massachusetts.
1966: Graeme Clark, bass guitarist of Wet, Wet, Wet (remake of "Love Is All Around"), was born in Glasgow, Scotland.
1966: Samantha Fox was born in London.
1967: Frankie Poullain, bassist of the Darkness, was born in Edinburgh, Scotland.
1968: Ed O'Brien, songwriter and guitarist of Radiohead, was born in Oxford, Oxfordshire, England.