1957: RCA Victor Records announced that 500,000 advance orders for Elvis' Christmas album had been received.
1957: "Honeycomb" by Jimmie Rodgers was the #1 R&B song.
1959: Connie Stevens starred in Hawai'i'an Eye on ABC TV. The series would last four years.
1961: The Biggest Show of Stars tour, featuring the Platters, the Drifters, Del Shannon, Dee Clark, Gary U.S. Bonds, the Clefftones and Curtis Lee, performed at the Wichita Forum in Wichita, Kansas.
1963: The Rolling Stones recorded the song "I Wanna' Be Your Man" that their friends John Lennon and Paul McCartney had written for them at DeLane Lea Studios in London.
1964: The Beatles appeared on the television show Shindig!, performing "I'm A Loser", "Kansas City" and "Boys".
1966: Johnny Kidd of the Pirates died in a car accident in Radcliffe, England at the age of 27.
1967: After a dispute over a hotel charge, Cass Elliot of the Mamas & Papas spent the night in a jail in London.
1967: The Beatles turned down an offer of $1 million to give a second concert in Shea Stadium.
1967: Jackie Wilson topped the R&B chart with the original version of "(Your Love Keeps Lifting Me) Higher And Higher".
1967: Aretha Franklin was on fire with "A Natural Woman", which jumped from 70 to 38 on this date.
1967: The Young Rascals had the highest debut in the Top 10 with "How Can I Be Sure".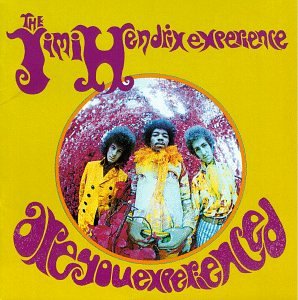 Hendrix had his top album...
1967: Sgt. Pepper's Lonely Hearts Club Band by the Beatles made it 15 weeks at #1 on the Album chart out of just 16 weeks of release. Ode To Billie Joe by Bobbie Gentry was second with The Doors at #3. The Rolling Stones achieved the #4 album with Flowers and Aretha Arrives from Aretha Franklin was in the fifth position. The rest of the Top 10: Headquarters from the Monkees, The Byrds' Greatest Hits, Groovin' by the Young Rascals at #8, Jefferson Airplane with Surrealistic Pillow and the Jimi Hendrix Experience were at 10 with Are You Experienced?
1968: Jose Feliciano sang the United States national anthem at the World Series.
1969: The Jackson 5 released their first single "I Want You Back".
1970: Mick Jagger of the Rolling Stones was one of the stars in the movie Ned Kelly, which premiered in England.
1971: Michael Jackson released the single "Got to Be There".
1972: James Brown had the #1 R&B song for the fourth week with "Get On The Good Foot".
1972: Three Dog Night ruled the Easy Listening chart with "Black & White".
Eric Carmen and the Raspberries were in the Top 5...
1972: Mac Davis remained at #1 for the third week with "Baby Don't Get Hooked On Me". Michael Jackson was on the verge of his first solo #1 song with "Ben". The O'Jays closed to #3 with "Back Stabbers", the Main Ingredient was at #4 with "Everybody Plays The Fool" and the Raspberries reached #5 with "Go All The Way".
1974: Neil Sedaka released the single "Laughter In The Rain".
1974: Barry Manilow released the first single of his career--"Mandy".
1974: Helen Reddy released the single "Angie Baby".
1974: Elite guitarist Steven Stills backed his wife, Veronique Sanson, in her debut at the Olympia in Paris, France.
1975: A U.S. Appeals Court ruled that John Lennon could stay in America, saying a 1968 arrest for marijuana was an invalid reason to force him to leave the country. The truth is that the Republican Nixon Administration was trying to get him deported in retaliation for his protests against the government.
1978: Dire Straits released their landmark debut album.
1978: There was an amazing new group introduced to us on this date. Formerly, they had been the backing musicians for Boz Scaggs. Now, Toto had a hit song with their first single release--"Hold The Line".
1978: The Rolling Stones were on Saturday Night Live.
1978: The "Grease" Soundtrack was the #1 album in the U.K.
1978: Boston scored the #1 album with
Don't Look Back
, the follow-up to their monumental debut. The
"Grease" Soundtrack
was second, Foreigner's
Double Vision
was #3 and the Who remained at #4 with
Who Are You
. The rest of the Top 10:
Some Girls
from the Rolling Stones, the self-titled
A Taste of Honey
,
Nightwatch
from Kenny Loggins, the
Soundtrack to "Sgt. Pepper's Lonely Hearts Club Band"
,
Blam!!
by the Brothers Johnson at #9 and Dan Fogelberg & Tim Weisberg combined for the #10 album--
Twin Songs of Different Mothers
.
1978: The great-sounding "Love Is In The Air" by John Paul Young was the #1 Easy Listening song.
The Little River Band's timeless classic...
1978: Exile had a hold on #1 with their great song "Kiss You All Over". A Taste of Honey's former #1 "Boogie Oogie Oogie" was at #2 with Nick Gilder's "Hot Child In The City" in pursuit. Boston was up to #4 with "Don't Look Back" while the second collaboration of John Travolta & Olivia Newton-John from Grease ("Summer Nights") was song #5. The rest of an excellent Top 10: "Reminiscing" from Little River Band, "Hopelessly Devoted To You" by Olivia Newton-John, John Paul Young edged up with "Love Is In The Air", Anne Murray moved into the Top 10 with "You Needed Me" and Kenny Loggins had the #10 song "Whenever I Call You Friend", with help from friend Stevie Nicks.
1980: Dusty Springfield performed onstage for the first time in eight years at the Grand Finale club in New York City.
1986: Run D.M.C. spoke and performed for 4,000 children at an anti-crack rally in New York City.
1989: Jefferson Starship set a precedent with a unique promotion--for their concert on this date, the admission charge was a can of food, which would go to the San Francisco Food Bank.
1989: The Pet Shop Boys owned the top U.K. album with The Seeds of Love.
1989: Soul II Soul secured the #1 spot on the R&B chart with "Back To Life (However Do You Want Me)".
1989: Janet Jackson had her sixth Top 10 out of nine releases and second #1 with "Miss You Much". Madonna moved up with "Cherish" while previous #1 "Girl I'm Gonna' Miss You" by Milli Vanilli was third. Warrant dropped with "Heaven" and Cher was down with her song "If I Could Turn Back Time". The rest of the Top 10: The Rolling Stones moved into the list with their 23rd and final Top 10 song out of 56 releases--"Mixed Emotions", the Cure were up to 7 with "Love Song", "18 and Life" was the title of the #8 song by Skid Row, Young MC moved up with "Bust A Move" and prolific and popular songwriter Babyface kept "It's No Crime" for himself, moving up to #10.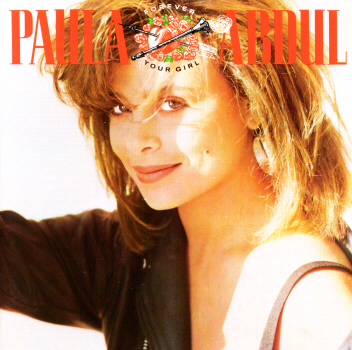 1989: After peaking at #4 on March 25 and then dropping out of the Top 10, Paula Abdul completed an amazing run to the top with her album
Forever Your Girl
, in its 64th week of release.
Girl You Know It's True
by Milli Vanilli was toppled and
Steel Wheels
, the best Rolling Stones album in well over a decade, was #3. New Kids On the Block were
Hangin' Tough
at #4 and Motley Crue had #5 with
Dr. Feelgood
. The rest of the Top 10:
Full Moon Fever
from Tom Petty, the self-titled
Skid Row
,
Repeat Offender
, the great album by Richard Marx, was #8, Aerosmith moved from 23 to 9 with
Pump
and Fine Young Cannibals were down with
The Raw & the Cooked
.
1989: "Cherish" by Madonna was the new #1 song on the Adult Contemporary chart, which had become the more reliable one.
1995: Tone Loc ("Funky Cold Medina" and "Wild Thing" in the late 80's) was arrested in Los Angeles for taking $80 from a pizza place.
1995: Bjorn Ulvaeus and Benny Andersson of ABBA attended the premiere of their new musical Kristina Fran Duvemala at the Storan Theatre in Malmö, Sweden.
1995: An album by a newcomer from Canada first reached #1 on this date.
Jagged Little Pill
was the name of the album from Alanis Morissette, and it would go on to become one of
The Top 10 Albums of the Rock Era*
.
1996: Bruce Springsteen sold out an acoustic performance in Charlotte, North Carolina in eight minutes.
2001: Peter Criss performed with Kiss for the final time in Charleston, South Carolina prior to the reunion tour in 1995.
2003: Roland Orzabal and Curt Smith of Tears for Fears announced that they were reforming.
2004: Melissa Etheridge announced that she was cancelling her tour to undergo surgery and treatment for breast cancer.
2005: Boy George of Culture Club was arrested after police found over 3.5 grams of cocaine in his New York City apartment.
2006: In today's segment of Dangerous Inmates Run Rap Music, Jadakiss was arrested in Yonkers, New York for gun and drugs possession. Police found not only marijuana but a stolen .38 revolver in his car.
2007: And you get a bonus segment of Inmates Run Rap Music. Lil' Wayne was arrested after a concert in Boise, Idaho on a Georgia warrant from a drug possession charge.
2007: Bruce Springsteen landed the top U.K. album with Magic.
Born This Day:
1927: Al Martino ("I Love You Because" from 1963) was born in Philadelphia, Pennsylvania; died October 13, 2009 in Springfield, Pennsylvania.
1939: Colin Cooper, lead singer, harmonica player, and co-founder of Climax Blues Band, was born in Durham, England; died July 3, 2008 of cancer.
1941: Tony Silvester, a founding member of Main Ingredient ("Everybody Plays the Fool" in 1972), was born in Colon, Panama; died November 26, 2006 after a six-year battle with multiple myeloma.
1941: Martin Murray, founding member and rhythm guitarist of the Honeycombs ("Have I the Right" from 1964), was born in London.
1943: Dino Valenti (real name Chester Powers), songwriter of "Get Together" for the Youngbloods and lead singer of Quicksilver Messenger Service in later years, was born in Danbury, Connecticut; died November 16, 1994 in Santa Rosa, California.
1945: Kevin Godley, drummer of 10cc, was born in Prestwich, Lancashire, England. (Note: some sources state his birthplace as Manchester, but he was born in Prestwich, a town outside of Manchester.)
1949: Dave Hope, bass guitarist of Kansas
1950: David Taylor, bass guitarist of Edison Lighthouse ("Love Grows (Where My Rosemary Goes")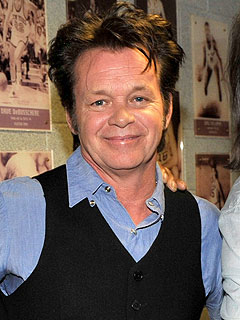 1951: John Mellencamp was born in Seymour, Indiana
1953: Tico Torres, drummer of Bon Jovi, was born in New York City.
1968: Toni Braxton was born in Severn, Maryland. (Note: some sites show her birth year as 1967, but both 'The Baltimore Sun' newspaper and 'Billboard' state her birth year as 1968.)
1968: Thom F. Yorke, lead vocalist and main songwriter of Radiohead, was born in Wellingborough, Northamptonshire, England.
1969: Leeroy Thornhill, keyboardist of the Prodigy, was born in Barking, Greater London.
1976: Taylor Hicks was born in Birmingham, Alabama.