1955: Bo Diddley went into the recording studio for the first time at Universal Recording Studio in Chicago, Illinois, where he recorded "Bo Diddley".
1955: Elvis Presley performed an early show at the Newport Armory before playing a 10 p.m. set at Porky's Rooftop Club in Newport, Arkansas.
1957: Most Rock Era fans would not get to know this artist until her 1959 hit "Sweet Nothin's" but on this date, Brenda Lee first appeared on the chart with her debut single "One Step At A Time".
1957: This artist would capture attention the following year with "Stagger Lee" but on this date, Lloyd Price first appeared on the chart with his debut single "Just Because".
1957: "Blue Monday" by Fats Domino reigned on the R&B chart for an eighth week.
1959: "Stagger Lee" continued to hold on to #1 on the R&B chart for a fourth week for Lloyd Price.
1959: Lloyd Price remained a fixture at #1 for the fourth week on the Popular chart as well with "Stagger Lee". "Venus" by Frankie Avalon was hot, moving from 28 to 7.
1961: The Everly Brothers had the new #1 song in the U.K. with "Walk Right Back", a song written by Sonny Curtis of the Crickets.
1963: "Rhythm Of The Rain" by the Cascades was the new #1 on the Easy Listening chart.
1963: "My Sweet Lord", um, I mean "He's So Fine" by the Chiffons, was a hot song, moving from #87 to #41.
1963: The 4 Seasons became the first group to have three straight #1 songs when "Walk Like A Man" hit the top.
1964: The Beatles released "Twist And Shout" in the United States on Tollie Records.
1964: The Beatles began working on their first movie, A Hard Day's Night, on the train from Paddington Station to Minehead, England and back. Guitarist George Harrison met Pattie Boyd, a young actress in the film, they began dating shortly afterwards, and were married a year later. (Note: some websites claim the group began filming at the Marylebone train station. The cast and crew gathered at Paddington Station, boarded the train, and shot train footage for the next four days and on March 9. Some websites also state that the movie's opening scenes were shot on this date. The correct date for the filming of the movie's open at the Marylebone Station is April 5, according to John C. Winn in the book 'Way Beyond Compare: The Beatles' Recorded Legacy, Volume One, 1957-1965.')
1967: The Supremes recorded the innovative "Reflections".
1967: Englebert Humberdinck had the #1 U.K. song with "Release Me".
1968: For a third week, "I Wish It Would Rain" by the Temptations was #1 on the R&B chart.
1968: "Love Is Blue" by Paul Mauriat made it three weeks at #1 on the Adult chart.
The Fireballs hit the Top 10 again...
1968: Four weeks had gone by, and nothing could top "Love Is Blue" by Paul Mauriat. Dionne Warwick gave it her best shot but would have to settle for second with "(Theme From) 'Valley Of The Dolls'". The late Otis Redding was up to 3 with "(Sittin' On) The Dock Of The Bay". The rest of the Top 10: the Temptations still said "I Wish It Would Rain", the 1910 Fruitgum Company was in it for fun with "Simon Says", the Classics IV were next with "Spooky", the First Edition "Just Dropped In (To See What Condition My Condition Was In)", which moved from 21-7, Tommy Boyce & Bobby Hart stood still with "I Wonder What She's Doing Tonight", the Fireballs (remember "Sugar Shack") reappeared for the first time in five years with the very different-sounding "Bottle Of Wine" and the Association continued as one of the decade's biggest acts with "Everything That Touches You".
1974: Stevie Wonder's music had really developed and the Grammys awarded him with four trophies--Album of the Year for the solid Innervisions, Best Male Vocal Performance for "You Are The Sunshine Of My Life" and Best R&B Song and Best R&B vocal for "Superstition".
The dynamite title track from Joni's album...
1974: Planet Waves by Bob Dylan & the Band remained #1 on the Album chart for the third week. Court and Spark by Joni Mitchell, however, was a better album at #2. John Denver's Greatest Hits was third followed by Carly Simon's Hotcakes. Love Unlimited was riding high with Under the Influence of while Jim Croce was being remembered with You Don't Mess Around with Jim. The rest of the Top 10: Tales from Topographic Oceans from Yes, Elton John was at #8 with Goodbye Yellow Brick Road, Paul McCartney & Wings were next with Band on the Run and Charlie Rich closed out the list with Behind Closed Doors.
1974: Diana Ross ruled the Adult chart for a third week with "Last Time I Saw Him".
1974: Terry Jacks moved to #1 with "Seasons In The Sun". Barbra Streisand had one of The Top Songs of 1974* with "The Way We Were" while Jim Stafford provided comic relief with "Spiders & Snakes". Eddie Kendricks was up to #4 with "Boogie Down". The rest of the Top 10: Kool and the Gang's "Jungle Boogie", David Essex was up with "Rock On", Aretha Franklin's excellent "Until You Come Back To Me (That's What I'm Gonna' Do)", Love Unlimited Orchestra's former #1 "Love's Theme", Cher moved from 16 to 9 with her tale of "Dark Lady" and the O'Jays edged in with "Put Your Hands Together".
1977: The Barry Manilow Special aired on ABC-TV.
1981: Styx released the single "Too Much Time On My Hands".
1981: Frankie & the Knockouts released the single "Sweetheart".
1981: Michael Jackson appeared on the Diana Ross television special Diana on CBS.
1983: We had seen 78 rpm records, 45's and LP's. On this date, a new product, a five-inch "compact disc" which contained up to one hour of music was debuted by Sony, Phillips and Polygram.
1984: Mick Jagger and wife Jerry Hall celebrated the birth of daughter Elizabeth Scarlett Jagger.
1985: Phil Collins had the top U.K. album with No Jacket Required, which would remain on top for five weeks.
1985: Diana Ross had the top R&B song for a third week with her touching tribute to the late Marvin Gaye, "Missing You".
1985: Make It Big by Wham! was #1 on the Album chart in the U.S., taking over for Madonna's Like a Virgin. Born in the U.S.A. was still third after 37 weeks with John Fogerty's Centerfield behind.
1985: Wham! had #1 on the Adult Contemporary chart with "Careless Whisper", its fourth week at the top.
1985: "Careless Whisper" by Wham! was well on its way to becoming one of The Top 500 Songs of the Rock Era*, remaining at #1 for a third week. Fans were glad to see John Fogerty back and his solo hit "The Old Man Down The Road" moved to #10.
1991: "All the Man That I Need" gave Whitney Houston the new #1 on the R&B chart.
1991: Madonna became the highest-debuting female artist of the Rock Era when "Rescue Me" debuted at #15.
We were thankful that Gloria was OK...
1991: Whitney Houston had #1 for the second week with "All The Man That I Need". Mariah Carey was bidding for her third straight #1 to open her career with "Someday". Timmy T remained third with "One More Try" and Celine Dion's first hit "Where Does My Heart Beat Now" was behind Timmy. The rest of the Top 10: "Gonna' Make You Sweat (Everybody Dance Now)" from C&C Music Factory, Chris Isaak crept up with "Wicked Game", Styx had their eighth and final Top 10--"Show Me The Way", Sting moved in with "All This Time", L.L. Cool J had song #9 with "Around The Way Girl" and Gloria Estefan's comeback from tragedy--"Coming Out Of The Dark", moved from 17 to 10.
1991: Whitney Houston remained at #1 on the AC chart for a third week with "All The Man That I Need".
1991: Mariah Carey had sat behind albums like M.C. Hammer's Please Hammer Don't Hurt 'Em and To the Extreme by Vanilla Ice. It was time for quality to come to the top and Mariah outlasted the flavors of the month with her debut album which reached #1 on this date, 36 weeks after release.
1996: Newcomer Jann Arden had one of the hot songs out as "Insensitive" moved from #87 to #74.
1996: Mariah Carey & Boyz II Men tied the Rock Era record for weeks at #1 with 14 for the song "One Sweet Day". That tied Boyz II Men's "I'll Make Love To You" and "I Will Always Love You" by Whitney Houston.
1999: We lost the great Dusty Springfield to cancer at age 59. She died in Henley-on-Thames, England.
2003: Hank Ballard, who wrote and recorded "The Twist" but only included it on the "B side" of a 45, died from throat cancer in Los Angeles at age 75.
2003: Norah Jones' appeal was universal, as Come Away with Me topped the U.K. Album chart.
2003: Christina Aguilera had the #1 song in the U.K. with "Beautiful", a far better choice than America made that week.
2003: 50 Cent had the #1 song with "In Da Club".
2004: Metallica began a 137-day tour of North America with a show at the America West Arena in Phoenix, Arizona.
2007: Kelis was arrested in Miami Beach, Florida and charged with two misdemeanors for disorderly conduct and another for resisting arrest. Kelis began screaming racial obscenities at two female police officers who were working undercover as prostitutes.
2008: Jeff Healey ("Angel Eyes"), who had lost his sight to retinoblastoma, a rare cancer of the eyes that required his eyes being surgically removed when he was eight months old, died at age 42 of the spreading of the cancer in Toronto, Ontario, Canada. Healey had been able to live cancer-free for 38 years until he developed sarcoma in his legs that spread to his lungs.
2008: Amy Winehouse placed at #1 in the U.K. with her album Back to Black.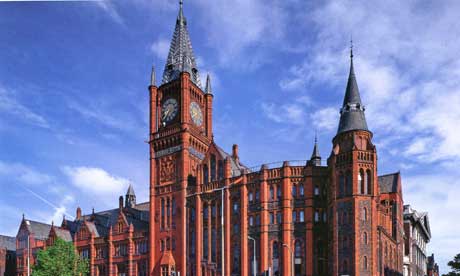 2009: Liverpool Hope University in England began a Masters program on the Beatles, popular music and society.
2011: James Taylor and Quincy Jones were honored with National Medal of Arts Awards from U.S. President Barack Obama at the White House in Washington, D.C.
Born This Day:
1938: Lawrence Payton, songwriter and tenor of the Four Tops and later a producer, was born in Detroit, Michigan; died June 20, 1997 of liver cancer in Southfield, Michigan.
1942: Lou Reed, songwriter, lead singer and lead guitarist

of Velvet Underground and a solo performer ("Take A Walk On The Wild Side", was born in Brooklyn, New York; died October 27, 2013 in Southampton, New York of an illness related to a liver transplant.
1943: Tony Meehan, drummer of the Shadows (29 Top 40 songs in the U.K.) , was born in Hampstead, North London; died November 28, 2005 in Paddington (now part of Westminster), London from head injuries resulting from a fall. (Note: 'Allmusic.com' claims Meehan was born in 1942, but more credible sources such as the English newspapers 'The Guardian' and 'The Independent' state that Tony was born in 1943.)
1948: Rory Gallagher, elite guitarist with the group Taste and a solo performer, was born in Ballyshannon, County Donegal, Ireland; died June 14, 1995 in London from complications of a liver transplant that led to a staph infection.
1948: Larry Carlton, jazz guitarist of the Crusaders, demanded session musician, and solo artist, was born in Torrance, California.
1950: Karen Carpenter, the once-in-a-lifetime singer and drummer with the Carpenters, was born in New Haven, Connecticut; died February 4, 1983 from anorexia nervosa at her parent's home in Downey, California.
1955: Jay Osmond of the Osmonds was born in Ogden, Utah.
1956: Mark Evans, bassist of AC/DC from 1975-1977, was born in Melbourne, Australia.
1956: John Cowsill, singer and drummer of the Cowsills ("Hair"), was born in Newport, Rhode Island.

1962: Jon Bon Jovi, founder and lead singer of the group Bon Jovi and a solo performer, was born in Perth Amboy, New Jersey. (Note: some websites say Jon was born in Sayreville. Although no credible sources exist for either place, our best research indicates he was born in Perth Amboy, then lived in Sayreville.)
1977: Chris Martin, songwriter, pianist, guitarist and vocalist of the acclaimed group Coldplay, was born in Exeter, Devon, England.