1955: LaVern Baker wrote a letter to Michigan Representative Charles Digges, Jr. requesting that the Copyright Act of 1909 be updated. It was common practice for Caucasian artists to remake African-American songs, which, although it benefitted African-American songwriters, put African-American artists such as Baker at a disadvantage. Georgia Gibbs and others consistently knocked Baker off the charts with their versions of her songs.
1955: 45 rpm records outsold 78's for the first time in history.
1955: Johnny Ace had the #1 R&B hit--"Pledging My Love".
1962: Shelley Fabares released the single "Johnny Angel" on Colpix Records. (Note: one website claims that the single was released in March. "Johnny Angel" debuted on the Singles chart on March 3. It is physically impossible for a single to be released by a record company, listened to and added to radio station playlists, reported to trade papers by the radio station, and printed and published by the trade papers, all in the space of three days.)
1964: The Beatles worked on the final mixes for "Can't Buy Me Love" and "You Can't Do That" at Abbey Road Studios in London. Producer George Martin wanted different mixes for "You Can't Do That" in the United States and the U.K. Unsatisfied with recordings the night before, the group also re-recorded "And I Love Her" and "I Should Have Known Better". The Beatles recorded takes 4-22 of the latter, with take nine being the one selected with vocal and harmonica overdubs from take 22. Takes 3-19 of "And I Love Her" were recorded in a third session at night, but when the group still was not satisfied, the song was completed the next day.
1965: Jimmy Page released the single "She Just Satisfies" on Fontana Records. When the album didn't seem to satisfy the public, Page joined the Yardbirds.
1966: Slim Harpo moved to #1 on the R&B chart with "Baby Scratch My Back".
1966: Herb Alpert & the Tijuana Brass racked up their eighth week at #1 on the Album chart with Whipped Cream & Other Delights.
1966: Herman's Hermits had a hot song as their latest, "Listen People", moved from 41 to 13.
Sinatra stepped to the top of the heap...
1966: Nancy Sinatra stepped up to #1 with "These Boots Are Made For Walkin'", sending "Lightnin' Strikes" by Lou Christie down below. Ssgt. Barry Sadler moved from 10-3 with "The Ballad Of The Green Berets". Stevie Wonder was on his way down with "Uptight (Everything's Alright)" and the Supremes were steady at #5 with "My World Is Empty Without You". The rest of the Top 10: Petula Clark's "My Love", the Marvelettes were back with "Don't Mess With Bill", the Mamas and the Papas were red hot with "California Dreamin'", which moved from 16-8, Bob Lind had #9--"Elusive Butterfly" and the 4 Seasons entered the Top 10 with "Working My Way Back To You".
1968: Gary Puckett, from Twin Falls, Idaho, & the Union Gap released the single "Young Girl". (Note: some websites erroneously state that the song was released in March. "Young Girl" debuted on the Singles chart on March 2. It is physically impossible for a song to be released as a single, added by radio stations to their playlists, reported by the radio stations to the trade papers, and printed and published by the trade papers, all in the space of two days. 1968 was a leap year, so February 26 fell on a Monday.)
1968: The Box Tops released the single "Cry Like A Baby".
1970: The Beatles released the album Beatles Again in the United States. To promote the inclusion of the song "Hey Jude" on the album, the album title was changed to Hey Jude, but not before some copies of both LP's and cassettes were printed and released with the title Beatles Again.
1972: Al Green had a hold on #1 on the R&B chart--he spent week #8 in the top spot with "Let's Stay Together".
1972: "Without You" by Nilsson once again was #1 with the Carpenters at #2--"Hurting Each Other". Newcomer Climax had one of The Top Love Songs of the Rock Era* with "Precious And Few" and Al Green's former #1 "Let's Stay Together" was fourth. The rest of the Top 10: The Osmonds with "Down By The Lazy River", Apollo 100 moved up with "Joy", Robert John's remake of the Tokens classic "The Lion Sleeps Tonight", Bread was at #8 with "Everything I Own", Don McLean's #1 classic "American Pie" was now at #9 and Stanley, Idaho's Carole King had the #10 song with "Sweet Seasons".
1973: War released the single 'The Cisco Kid".
1975: After premiering on February 14, Harry
Chapin's play The Night That Made America Famous
opened at the Ethel Barrymore Theatre on Broadway in New York City.
1977: Sherman Garnes from Frankie Lymon & the Teenagers ("Why Do Fools Fall In Love") died while having open-heart surgery in New York City at the age of 36.
"Sunspot Baby" from Seger's 'Night Moves'...
1977:

The Soundtrack to "A Star Is Born"

topped the Album chart for a third week, with two great albums,

Hotel California

by the Eagles and

Songs in the Key of Life

from Stevie Wonder, right behind. Paul McCartney & Wings were next with

Wings Over America

and Al Stewart clung to #5 with

Year of the Cat

. The rest of an excellent Top 10:

Fly Like An Eagle

from the Steve Miller Band, Boston's debut,

Animals

from Pink Floyd moved from 25 to 8 in its second week

, Night Moves

by Bob

Seger

& the Silver Bullet Band was ninth and an album called

Rumours

by

Fleetwood

Mac made a high debut at #10.
1977: Natalie Cole's great song "I've Got Love On My Mind" was the new #1 on the R&B chart.
1977: The Eagles flew to #1 with "New Kid In Town", holding off "Evergreen" by Barbra Streisand for now. The previous #1 "Blinded By The Light" by Manfred Mann's Earth Band slipped to #3 while Steve Miller took flight with "Fly Like An Eagle". The rest of the Top 10: Kenny Nolan's "I Like Dreamin'", the Jacksons were back with "Enjoy Yourself", Mary MacGregor tumbled with "Torn Between Two Lovers", Bob Seger's breakthrough hit "Night Moves" was #8, ABBA moved from 14-9 with "Dancing Queen" and Barry Manilow had his fifth Top 10 hit with "Weekend In New England".
1977: Glen Campbell rose to the top spot on the Adult chart with "Southern Nights".
1980: After performing at National Boxing Stadium in Dublin, Ireland, U2 was offered a recording contract by Island Records.
1983: "You Are" by Lionel Richie, one of The Top 100 Adult Contemporary Songs of the 1980's*, became the new AC #1 song.
1983: "Billie Jean" by Michael Jackson spent a third week at #1 on the R&B chart.
1983: The new album by Michael Jackson, Thriller, moved into the #1 spot on the Album chart. Built for Speed by the Stray Cats spent a record 14th straight week at #2. H2O by Hall & Oates came in third with Men At Work finally falling after 15 weeks at #1 with Business As Usual. The rest of the Top 10: The Distance from Bob Seger & the Silver Bullet Band, Journey vaulted from 23 to 6 in their second week with Frontiers, Duran Duran entered the Top 10 at #7 with Rio, Phil Collins and Hello, I Must Be Going!, Toto IV was still at #9 after 45 weeks and Foreigner Records, Foreigner's compilation album, was #10.
1987: Capitol Records released the first four Beatles albums on CD.
1990: Cornell Gunter of the Coasters was murdered in Las Vegas, Nevada at age 53.
1991: Roxette released the single "Joyride". (Note: some websites claim the song was released on February 27 or February 28. "Joyride" debuted on the Singles chart on March 2, and the deadline for songs to be reported by radio stations to make the chart that Saturday is Tuesday at the close of business hours. Tuesday in 1991 fell on February 26.)
"Round Here", one of the top tracks on 'August and Everything After'...
1994: The self-titled

Toni Braxton

moved from 7-1 on the Album chart, flying over

Music Box

from

Mariah

Carey. Other notable albums in the Top 10:

August and Everything After

from the Counting Crows, the

Greatest Hits

by Tom Petty & the

Heartbreakers

,

Jar of Flies

from Alice In Chains and Celine Dion entered the Top 10 with her great album

The Colour of My Love

.
1995: Jimmy Page and Robert Plant, formerly with Led Zeppelin, began a world tour at the Pensacola Civic Arena in Florida to support their reunion album No Quarter.
1997: Ben Raleigh, songwriter who wrote "Tell Laura I Love Her" (Ray Peterson's hit in 1960) as well as "Scooby Doo Where Are You" from the popular cartoon series, died at age 83 in Hollywood, California when he set fire to his bath robe while cooking. (Note: some websites claim he died in Los Angeles, but he died at his home in Hollywood, according to the newspaper 'The Los Angeles Times').
1997: Eric Clapton won Record of the Year, Song of the Year and Best Male Pop Vocal Performance at the Grammy Awards for "Change The World". The Popular and Rock categories used to be merged when Rock songs were good enough to also be popular but were separated several years previous when the quality of rock songs went down.
1997: The Beatles won Best Pop Performance by a Duo or Group, Best Music Video Short and Best Music Video Long for "Free As A Bird". The song had been recorded as a home demo by John Lennon in 1977, and Paul McCartney, George Harrison and Ringo Starr added their contributions to the final release.
1998: Actress Pamela Anderson filed for divorce from Tommy Lee, drummer of Motley Crue, less than two days after Lee was arrested and charged with abusing her and his son Dylan.
2000: Lonestar topped the chart with "Amazed".
2001: The Darkness performed live for the first time at Camden HQ in England.
2001: In today's edition of Inmates Run Rap Music,

DMX

turned himself over to the police in Alden, New York after being charged with driving and drug offenses.
2004: Sixpence None the Richer ("Kiss Me") announced they were breaking up.
(Note: several websites erroneously place the date as February 25. Matt Slocum of Sixpence announced the breakup in a letter to Christian Music, Christ, Community (CCM) Magazine, published on February 26. 'CNN' confirms the correct date is February 26.)
2006: Jack Johnson went to #1 in the U.K. with "In Between Dreams".
2009: A ten-minute version of "Revolution 1" by the Beatles, a version never heard before, was leaked onto the Internet, that gave us an insight into Beatles' recording sessions. The group only recorded two takes of the version, and John Lennon took one of them home.
2010: The city of Barnstable, Massachusetts declared it "Patti Page Day" and named a street after her.
2011: Mark Tulin, bassist of the Electric Prunes ("I Had Too Much To Dream Last Night"), died at the age of 62 after he collapsed while helping out at the Avalon Underwater Clean-Up in Avalon, California.
Born This Day:
1928: Fats Domino was born in New Orleans, Louisiana.
1930: Chic Hetti of the Playmates ("Beep Beep" from 1958) was born in Waterbury, Connecticut.
1932: Johnny Cash was born in Kingsland, Arkansas; died September 12, 2003 from complications of diabetes in Nashville, Tennessee.
1943: Paul Cotton, singer-songwriter and guitarist of Poco, was born in Fort Rucker, Alabama. (Note: some websites report Cotton was born in Los Angeles. Although there are no credible sources for either city as his birthplace, our best research indicates he was born in Fort Rucker.)
1945: Mitch Ryder (real name William Levise, Jr.), who scored hits including "Devil With A Blue Dress On" from 1966 with the Detroit Wheels, was born in Hamtramck, Michigan. (Note: 'Allmusic.com' and other websites erroneously claim that Ryder was born in Detroit. You have to actually do research to find out where someone was born, and according to the Detroit newspaper 'Metro Times' and the book 'Legendary Locals of Hamtramck' by Greg Kowalski, Ryder was born in Hamtramck.)
1943: Bob Hite, lead singer and harmonica player of Canned Heat, was born in Torrance, California; died of a heart attack brought on by drugs April 6, 1981 in Los Angeles, California. (Note: some websites, including 'Allmusic.com', report Hite was born in 1945, but according to the book 'The Tombstone Tourist: Musicians' by Scott Stanton, as well as The Blues Hall of Fame, he was born in 1943. The newspaper 'The New York Times', in publishing an Associated Press story dated the date of his death, April 6, 1981, reported that Hite was 38 at the time of his death, which confirms that he was born in 1943 (1981 - 1943 = 38 years old). Some websites report that Hite died on April 5, and others on April 16. Websites also report that he died in Hollywood. This is the truth as close as we can piece it together:
Canned Heat performed April 5 at the Palomino Club in Hollywood. In between sets, Hite was given a drug vile by a fan backstage. Thinking it was cocaine, he snorted it up his nose. The vile was heroin, and Hite immediately collapsed. Hite's condition was further compromised when fans fed him cocaine, which he impulsively snorted. Hite was then loaded into his van, and taken to a nearby home in Los Angeles. Hite died in the back of the van there, and the place of death of Los Angeles is confirmed by the Blues Hall of Fame. He died on April 6, also according to Scott Stanton's book, The Blues Hall of Fame, as well as the newspapers 'The New York Times' and 'The Independent'.)
1947: Sandie Shaw, the first U.K. artist to win the Eurovision Song Contest with the song "Puppet On A String" from 1967, was born in Dagenham, Essex, England.
1950: Jonathan Cain (birth name Jonathan Leonard Friga), great keyboardist and songwriter of the Babys, Journey and Bad English, was born in Chicago, Illinois.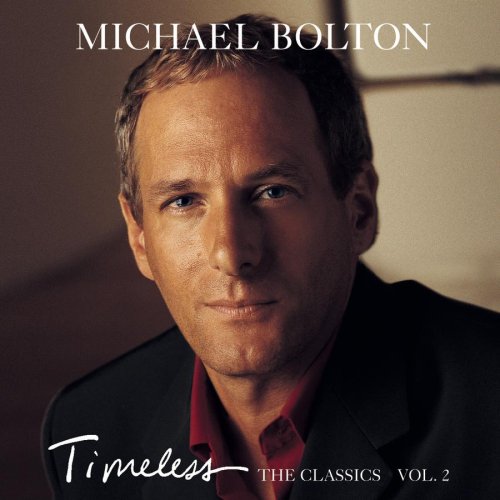 1953: Michael Bolton (real name Michael Bolotin) was born in New Haven, Connecticut.
1961: John "Jon Jon" Foster, singer/songwriter of Bronski Beat, was born in Basildon, Essex, England.
1968: Tim Commerford, bass guitarist with Rage Against the Machine and Audioslave, was born in Irvine, California.
1971: Martin Karl "Max Martin" Sandberg, songwriter and producer who worked with the Backstreet Boys, 'N Sync, Britney Spears, Kelly Clarkson and Pink, was born in Stockholm, Sweden.
1971:

Erykah

Badu was born in Dallas, Texas.
1979: Corinne Bailey Rae, singer-songwriter and guitarist ("Put Your Records On"), was born in Leeds, West Yorkshire, England.