Saturday, April 6, 2013
On several other Inside The Rock Era productions, including The Top 100 Albums of the Rock Era*, The Top 500 Songs of the Rock Era* and The Top 100 Artists of the Rock Era*, while we had input into the factors, the specials featured mathematics-based formulas. The Top 500 One-Hit Wonders*, however, is entirely subjective. Some organizations base their ranking of One-Hit Wonders solely on the songs. We feel that is unfair to the artists themselves.
Rather, we base the ranking on several factors, including the popularity of the one big hit, both then and now, the musicianship and talent displayed on the song, including playing of instruments and songwriting, the background and experience of each artist, the quality of any future releases and the level of subsequent success and accomplishments. In short, we looked at "the surprise factor"; in other words, how surprised we are that the artist never had another big hit. And again, we remind you that these evaluations are completely subjective.
Some organizations, most notably VH-1, do a Top One-Hit Wonders special, then use the occasion to mock the artists. That is not what we are here to do. The vast majority of these 500 artists are extremely talented and worked very hard to achieve their success, however fleeting it may have been. Included in this music special are artists who are veteran session musicians, artists who went to prestigious music schools, who collectively have been nominated for and won numerous music awards, including Grammys, Academy Awards, and others, child prodigies, and artists saluted by various Hall of Fame organizaitons, including The Rock and Roll Hall of Fame, The Vocal Hall of Fame, and others, and honored by their respective countries with Legendary Awards.
To mock these artists is to damage the credibility of the organization doing the ranking. We for one are here to salute these artists, to congratulate them for their amazing achievements. Anyone who is aware of the blood, sweat, tears and toil that go into being successful in the music business and then mocks these artists--well, I venture to say there is more than mild jealousy involved.
We're all set for another batch of One-Hit Wonders* on Inside the Rock Era.
This singer stepped out of the shadows to enjoy a huge hit in 1991:
#375: How Can I Ease the Pain--Lisa Fischer
Fischer began her music career as a backup singer for Luther Vandross on his albums and tours for 22 years. She also sang backing vocals for Billy Ocean and Melba Moore.
In 1984, Fischer's song "Only Love (Shadows)" was included in the movie Beat Streat. Then in 1991, Fischer recorded the album So Intense, which included the single "How Can I Ease the Pain". The song topped the R&B chart and won a Grammy Award for Best Female R&B Vocal Performance and reached #11 overall. Her song "Colors of Love" on the "Made in America" Soundtrack is another example of her great talent.
Yet limited success on the R&B chart was all Fischer could do after "How Can I Ease the Pain". "Save Me" was her next best, peaking at #74. But Fischer continued to be a demanded backing vocalist, singing as a backing vocalist on tour with the Rolling Stones for 12 years, as well as working with Tina Turner, Roberta Flack, Teddy Pendergrass, Sting, Chaka Khan and Chris Botti.
At #374, the artist who gave us this great song:
#374: Lullabye--Shawn Mullins
Mullins graduated from Clarkston High School in Clarkston, Georgia, and became a solo acoustic musician and bandmaster of the military marching band at North Georgia College and State University. He originally wanted to pursue a military career, and made 1st lieutenant in the United States Army Reserve.
But his passion for songwriting won out, and, after adding drummer Mickey Hendrix and bassist Carlton Brown, formed the trio Shawn Eric Mullins with Twice Removed. The group was a popular regional act but soon, Mullins began performing as a solo artist. He also taught music at Union County Elementary School in Blairsville, Georgia during this time.
"Lullabye" was released from Shawn's album Soul's Core. The song peaked at #7 in the United States, #2 in Canada and #5 in Australia. "Shimmer", from the "Dawson's Creek" Soundtrack was a minor hit for Mullins, but after 13 career albums, "Lullabye" has been far and away Shawn's best.
This group was able to score their big hit when a lead singer with good background and success joined them:
#373: Worst That Could Happen--Brooklyn Bridge
Johnny Maestro was the original lead singer of the Crests, which also included Patricia van Dross, older sister of Luther Vandross. The Crests enjoyed a big hit with "16 Candles" and released several other singles before Maestro left the group for a solo career. He had a couple of Top 40 hits with "What a Surprise" and "Model Girl" in 1961.
By 1967, another New York City group, the Del-Satins, who had recorded several songs between 1959 and 1967 and were noted for backing Dion after he left the Belmonts, were looking for a lead singer. Fred and Tom Ferrara, Les Cauchi and Bobby Faila rant into Maestro at a local gymnasium and offered him a spot in the group.
In 1968, Maestro was a guest star on a Battle of the Bands talent search show in Long Island, backed by a seven-piece brass group called The Rhythm Method. Maestro's manager, Betty Sperber, suggested the next day that Maestro, the four Del-Satins and The Rhythm Method form a group. The name the Brooklyn Bridge came about after a comment that "it would be easier to sell the Brooklyn Bridge" than promote the proposed 11-piece act.
The Brooklyn Bridge signed a recording contract with Buddah Records and released their version of Jimmy Webb's song "Worst That Could Happen", a nearly identical version to that recorded by the 5th Dimension on their album The Magic Garden. The song became a #3 hit for the Brooklyn Bridge and sold over a million copies. The group performed on The Ed Sullivan Show and The Della Reese Show, among others. Two follow-up singles reached the Top 50, but that was the best the group could do.
The Brooklyn Bridge was inducted into the Vocal Group Hall of Fame in 2005.
After landing his Top 10 song, this artist became more known as an actor:
#372: Hold Me, Thrill Me, Kiss Me--Mel Carter
Carter recorded for Sam Cooke's SAR Records in the early 1960's, releasing his first record, "When a Boy Falls in Love", at age 19 in 1962. Carter moved to Imperial Records in the mid-60's and released the single "Hold Me, Thrill Me, Kiss Me".
The song reached #8 in 1965 and sold over a million copies. Carter released a total of seven career singles, and had some success on the Easy Listening chart, but nothing more than that. He became a television actor, appearing on episodes of Quincy, Sanford and Son, Marcus Welby, M.D. and Magnum, P.I.


Up next, a group that was unable to follow up their one hit not because of a lack of talent, but because their record company collapsed:
#371: What About Me-Moving Pictures
Singer Alex Smith, guitarist and keyboardist Garry Frost, saxophonist Andy Thompson, Charlie Cole on keyboards and trumpet, bassist Ian Lees and drummer Paul Freeland formed Moving Pictures in Sydney, Australia and gained a strong reputation as a pub act, playing as many as 250 shows a year. Their first shows included a mix of original songs and covers.
In 1981, Moving Pictures signed a deal with Wheatley Management. The group's live shows featured rock & roll, but their debut album, Days of Innocence in 1981, featured rock ballads. "What About Me" was #1 for six weeks in Australia, the second-biggest selling single of the year behind "Eye of the Tiger" by Survivor. The song also reached #29 in the United States, but was hindered by uneven airplay, meaning many radio stations played the song early and enjoyed success with it, but by the time others added it, the song was already off the playlists of the original stations. Nevertheless, the song still was #88 for the year, an unheard-of feat for a #29 song. Because of that, in Inside the Rock Era terms, it is one of The Top Unknown/Underrated Songs of the Rock Era*!
Another factor that hurt the song and the group was that, after signing with Elektra Records to distribute the song in America, Elektra collapsed, and their promotion was gone. Moving Pictures was set to play a nationwide tour, opening for acts such as REO Speedwagon, Tom Petty and Hall & Oates. All of this fell apart because of the failure of Elektra.
So you see, there are many reasons and stories behind One-Hit Wonders, and often times, it is not their fault they didn't continue to have success. Many times, it is the fault of the record company or radio stations which failed to see the ability and potential of the artist. Sadly, this was the case with this act.
Moving Pictures released a second album, Matinee, on a much smaller record label in 1983 but it was only successful in Australia, as was their final album, The Last Picture Show in 1987. Internal friction and disappointment over what they had been through led to the breakup of the group shortly afterwards.
No further songs emerged that would generate interest by the public, despite five albums and 11 singles.
You might have caught this act live if you went to concerts by the Beach Boys and Sonny & Cher in the 60's:
#370: Keep on Dancing--Gentrys

Seven classmates (vocalists Bruce Bowles, Jimmy Hart, lead singer and guitarist Larry Raspberry, Bobby Fisher on saxophone and keyboards, Jimmy Johnson on trumpet, Pat Neal on bass and drummer Larry Wall) at Treadwell High School in Memphis, Tennessee formed the Gentrys in 1963. Rob Straube replaced Wall and keyboardist Larry Butler was later added.
"Keep on Dancing" is actually one short recording repeated with the second half (after the false fade) the same as the first. The song was stretched out to conform to the normal 45 record length of the period. The group's biggest hit was sung by guitarist Raspberry. "Keep on Dancing" reached #4 in 1965, opening up possibilities for the group that included appearances on Hullabaloo, Shindig! and Where the Action Is. The Gentrys toured with acts such as the Beach Boys and Sonny and Cher. But despite the exposure and six single releases, the group could not never produce a follow-up and after appearing in the 1966 movie It's a Bikini World, the Gentrys broke up.
The group reformed in the early 70's with little success.
Just ahead of the Gentrys, this R&B group:
#369: Thin Line Between Love & Hate--Persuaders
Douglas "Smokey" Scott, Willie Holland, Thomas Hill, Sr., James Holland and Charles Stoghill formed the Persuaders in New York City in 1969. The group signed with Atlantic Records in 1971.

Some One-Hit Wonders come and go and are nearly forgotten, but this group illustrates the lasting legacy that can be achieved. The group recorded the original soul versions of many songs, such as "Best Thing That Ever Happened to Me", later a hit by Gladys Knight & the Pips, "Some Guys Have All the Luck", a hit for Rod Stewart, and their one hit--"Thin Line Between Love and Hate". "Thin Line" reached #15 overall and was a #1 R&B hit in 1971 and sold over a million copies. The song appeared in the 1996 movie of the same name.

The Persuaders released four albums in the 1970's and the group continues to perform with new members.
Just ahead, an artist who enjoyed a worldwide hit in 1983:
#368: Puttin' on the Ritz--Taco
Taco Ockerse is his name; he was born in Jakarta, Indonesia, but lived in the Netherlands, the United States, Luxembourg, Belgium and Germany. He graduated from the International School of Brussels, Belgium in 1973. Taco finished acting school in Hamburg, Germany and played the lead in many school productions including Fiddler on the Roof and You're a Good Man, Charlie Brown.
Taco continued his love of theater as an ensemble member of the Thalia Theater in Hamburg and directed and choreographed the musical Nightchild. In 1979, he played "Chino" in West Side Story at the Hamburg Opera House. He formed his first band, Taco's Bizz, later in the year.
In 1981, Taco signed with Polydor Records and released his first single, "Puttin' on the Ritz". In late 1982, RCA picked up the song for release in the United States and it became a #4 song in 1983 and sold over a million copies. The song also topped charts in Sweden in New Zealand and was in the Top 5 in a number of other countries. Taco toured Europe and appeared on shows such as The Bob Hope Show, The Merv Griffin Show, Solid Gold and Good Morning America.
Taco released six albums in his career.
At #367, this talented singer-songwriter from England:
#367: Pilot of the Airwaves--Charlie Dore
Dore worked for two years at the Tyneside Theatre Company in Newcastle, England. She then starred in several theatre productions before moving to London to join the television series Rainbow.
A friend, blues guitarist Sam Mitchell, asked her to join him at Obelisk, a pancake house where he played. Dore brought in several other musicians to form her first band, Hula Valley. The group changed names several times, from Prairie Oyster to Fresh Oyster to Charlie Dore's Back Pocket.
In 1978, an A&R man from Island Records discovered Dore and signed her to a solo recording contract. Dore co-wrote the songs on her first album, Where To Now, but the Island brass felt the album was "too country" and brought in producers Alan Tarney and Bruce Welch to re-record several tracks, including "Pilot of the Airwaves". The song just missed the Top 10 in the U.S., reaching #13, but it won Dore the New Female Artist of the Year from Record World and an award from ASCAP.
Dore left for Chrysalis Records and her second album, Listen, featured most of the members of Toto as backing musicians. She continued to act and also wrote several songs for other artists. Charlie co-wrote "Strut", a big hit for Sheena Easton, and she had her songs recorded by George Harrison, Celine Dion, Tina Turner, Paul Carrack and others. Dore produced for artists such as Dion, Lisa Stansfield and Status Quo. Dore also co-founded the comedy-improv Dogs On Holiday, which hosted and performed at The Hurricane Club in Soho.
"Pilot of the Airwaves" has the distinction of being the final song played by Radio Caroline as an unlicensed offshore radio station before it signed off the air for good.
Up next, this hit from the summer of 1980:
#366: Take a Little Rhythm--Ali Thomson

Scotland's Ali Thomson is the brother of Doug Thomson of Supertramp. Ali began singing and playing piano in several bands. He signed with A&M Records and the title track from his debut album reached #15 overall and #4 on the Adult Contemporary charts. A follow-up, "Live Every Minute" did not make the Top 40.

Thomson co-wrote "Really Wanna' Know You" for Gary Wright in 1981. He has continued to write, penning tunes for A1, Steps and Lisa Stansfield.
We have back-to-back One-Hit Wonders by artists with famous brothers:
#365: Far from Over--Frank Stallone
Stallone went to Lincoln High School in Philadelphia, Pennsylvania. He began his career singing and playing guitar on street corners.
Stallone wrote and recorded "Far From Over" for the 1983 movie Staying Alive, directed by Frank's brother Sylvester Stallone. It peaked at #10 and was nominated for a Golden Globe Award for Best Original Song from a Motion Picture. The soundtrack album was also nominated for a Grammy for Best Original Score Written for a Motion Picture or Television Special.
Stallone released a self-titled album that included a remixed version of the song and "Darlin'", which peaked at #81. He released nine other albums in his career.
Like several struggling artists, the performer at #360 enjoyed success as a songwriter before his big hit:
#364: Rockin' Robin--Bobby Day
Bobby Day (real name Robert Byrd) was born in Fort Worth, Texas, but moved to Los Angeles at the age of 15. While a member of the group the Hollywood Flames, he used his stage name to perform and record. He wrote and recorded the original version of "Little Bitty Pretty One", made popular by Thurston Harris, and also wrote "Over and Over", a huge hit for the Dave Clark Five in 1965.
But it was "Rockin' Robin" in 1958 that became his signature song, reaching #2 and selling over one million copies. Despite numerous recordings with several record labels, Day never achieved another Top 40 song apart from "Rockin' Robin".
The segmented Mainstream Rock format gives us this next One-Hit Wonder:
#363: If You Could Only See--Tonic
Tonic was formed in 1993 by Emerson Hart and Jeff Russo. They added bassist Dan Rothchild and drummer Kevin Shepard. The group signed a recording contract in 1995 and released their debut album Lemon Parade in 1996.
The single "If You Could Only See" reached #11 in the United States and #20 in Australia, helping the album go Platinum. Tonic toured for much of the next two years (300 shows) before releasing the album Sugar in 1999 and Head on Straight in 2002. Tonic was nominated for Grammy Awards for Best Rock Performance by a Duo or Group with Vocal for "Take Me As I Am" and for Best Rock Album.
After he had helped the Spice Girls get off the ground, a manager turned his attention to this act:
#362: Never Had a Dream Come True--S Club 7
This group was created by Simon Fuller after he was fired as manager of the Spice Girls. Fuller selected members for the group from over 10,000 hopefuls who auditioned. The winners were Tina Barrett, Paul Cattermole, Jon Lee, Bradley McIntosh, Jo O'Meara, Hannah Spearritt and Rachel Stevens.
S Club 7 starred in the BBC television series, Miami 7 (S Club 7 in Miami in the United States), in 1999, an inspiration for modern musicals such as High School Musical and Glee. Fuller landed a contract for the group on Polydor Records.
The group's first single was "Bring It All Back", which landed at #1 in the U.K. but success was limited there. They released the album S Club and received a BRIT Award for British Breakthrough Act. After several other singles, the group finally enjoyed worldwide success with "Never Had a Dream Come True"
The group had four #1 songs in their native U.K. but only one worldwide hit. In 2002, the group shortened their name to simply S Club. They released four albums and 11 singles in their career. They broke up in 2003, but Cattermole and McIntosh reunited in 2008 for nightclub performances.
This next act once won a Bay Area Battle of the Bands contest of 100 groups that included the Golliwogs, who later became Creedence Clearwater Revival:
#361: Little Girl--Syndicate of Sound
The Syndicate of Sound was formed from two San Jose, California area bands, the Pharoahs and the Aristocrats. Don Baskin (vocals and guitar), bassist Bob Gonzalez, Larry Ray, guitarist Herb Kislinger, John Sharkey (guitar and keyboards) and drummer John Duckworth were original members.
The band rapidly became popular in the Bay Area. The prize for winning the Battle of the Bands contest was a contract with Del-Fi Records, but a single was unsuccessful. Baskin & Gonzalez persevered with their songwriting, and the Syndicate recorded "Little Girl" on Hush Records in 1966. After it was a regional hit in San Jose, executives at Bell Records released the song nationally and offered the group a contract.
After guitarist Jim Sawyers replaced Ray, the Syndicate of Sound recorded a debut album and opened on tour for the Rolling Stones, the Young Rascals and the Yardbirds. "Little Girl" reached #8 but the best the group could do after that was "Rumors", a #55 song. "Little Girl" is in regular rotation at the Rock and Roll Hall of Fame Museum in Cleveland, Ohio.
This Dutch group scored their big hit in 1969:
#360: Ma Belle Amie--Tee Set
This group of lead singer Peter Tetteroo, Dill Bennink (guitar, flute, banjo), guitarist Ferry Lever, drummer Joop Blom, Franklin Madjid on bass and keyboardist Hans Van Eijck formed in Delft, Netherlands. The Tee Set recorded "Ma Belle Amie" in 1969, which sold over 100,000 copies in their native country and reached #5 in the United States.
"Ma Belle Amie" sold over a million copies worldwide. The group's follow-up, "She Likes Weeds" reached #1 in the Netherlands, but was banned in the United States by a suspecting older generation which thought the song referred to drugs. The Tee Set broke up in 1975, but reunited briefly in 1979 and 1983.
There are hits from every time period of the Rock Era through the cutoff of 2003. Here's one from 1961:
#359: Pretty Little Angel Eyes--Curtis Lee
This artist from Yuma, Arizona began recording in 1959 and was signed by Dunes Records. Lee began writing songs with Tommy Boyce, who later became part of the songwriting-producing-singing duo Boyce and Hart ("I Wonder What She's Doing Tonight"). Lee's first two singles did not chart but when he released "Pretty Little Angel Eyes", the song clicked and rose to #7.

Phil Spector's production was a key to the song's sound and success. Spector arranged for the R&B group the Halos to sing backup. They would later provide backing vocals for Barry Mann on "Who Put the Bomp (in the Bomp, Bomp, Bomp)". Another Spector production, "Under the Moon of Love", reached #46 but without Spector's further assistance, the hits dried up for Lee.
David Gates wrote a song for this group from the early Rock Era, and it became their one and only hit:
#358: Popsicles, Icicles--Murmaids
Sisters Carol and Terry Fischer and Sally Gordon formed the Murmaids in 1963. The trio recorded demos produced by Mike Post, a friend of Terry. While the group was doing sessions at Gold Star Studios, producer Kim Flowley of Chattahoochee Records heard them and offered to record a single for them.
That single was "Popsicles and Icicles", written by David Gates, the future lead singer of Bread. The song broke nationally in November of 1963 and reached #3.
Terry Fischer went on to enjoy a career as a backing vocalist with appearances on The Tonight Show and The Merv Griffin Show.


The next One-Hit Wonder went from being an artist to an executive:
#357: I'll Be Your Everything--Tommy Page
Page worked as a cloakroom attendant at the New York City nightclub Nell's when he was sixteen, taking the coats of stars such as Whitney Houston and Rob Lowe. Page played a demo tape for the house DJ at Nell's, who used them as part of his mixes. Soon, Page was introduced to Seymour Stein, the founder of Sire Records.
When Page was 18, he wrote the theme for the movie Shag and released it as his first single. The song was included on Page's debut album. Page co-wrote "I'll Be Your Everything" with Jordan Knight and Danny Wood of New Kids on the Block. While on tour with them, Page was playing piano at a hotel when Knight came up and the two played piano together. Knight played Page part of a song he'd been working on. When Page asked if he could record it, Knight agreed and produced the track. "I'll Be Your Everything" was included on the album Paintings In My Mind and went to #1.
Page has released seven albums in his career before becoming an A&R man at Warner Brothers Records. Page helped shape the careers of Josh Groban, Green Day, Alanis Morissette and Michael Buble, among others, before becoming an associate publisher at Billboard magazine.
A USC Trojan is next in The Top 500 One-Hit Wonders:
Gray has been nominated for five Grammy Awards, winning one. She has appeared in several movies including Training Day and Spider-Man.
While going to the University of Southern California, Gray wrote songs for a friend, and a demo was scheduled for the songs to be recorded by another singer. When the vocalist did not show up, Gray recorded them herself. She then met writer & producer Joe Solo in Beverly Hills. The two wrote several songs and recorded them in Solo's studio.
This led to Gray getting a contract with Atlantic Records, with Gray soon landing a deal with Epic. She sang backing vocals on "I Can't Wait" for the Black Eyed Peas on their debut album. In 1999, Gray released her own debut, On How Life Is. The first single, "Do Something", did nothing, but "I Try" was a breakthrough hit, becoming one of the biggest songs of the year. Gray's album reached triple platinum status in the United States.
Gray won the Grammy for Best Female Pop Vocal Performance for "I Try", which was also nominated for Song and Record of the Year. But in August of 2001, Gray was booed off the field at the Pro Football Hall of Fame exhibition game for forgetting the lyrics to the American national anthem. Gray released The Id, which paled in comparison to her debut. She starred in the movie Spider-Man in 2002 and worked with Santana on his album Shaman.
Gray has released six albums and 17 singles in her career.
This group hit the Top 10 with their first single release:
#355: Come On Down to My Boat--Every Mother's Son
This group formed in New York City in 1967. Brothers Dennis and Larry Larden were joined by keyboardist Bruce Milner, drummer Christopher Augustine and Schuyler Larsen. The group signed with MGM Records and recorded an album of songs written by Wes Farrell and Jerry Goldstein.
"Come On Down To My Boat" was included on the album and released as a single. Every Mother's Son was featured in a two-part episode of the television show The Man From U.N.C.L.E. and the song hit #6 in July.
The group released a second album and three more singles, but the best they could do was "Put Your Mind At Ease" at #46. Larsen left the group and Every Mother's Son broke up in 1968. Dennis Larden later joined Rick Nelson's Stone Canyon Band.

We're up to one of several Underrated Songs* in the special:
#354: When Your Heart is Weak--Cock Robin
This group was named after a 17th century story called "The Marriage of Cock Robin and Jenny Wren". The group formed in California and signed to CBS Records. Cock Robin's self-titled debut album did not do well in the United States, but "When Your Heart Is Weak" became a huge hit throughout Europe, especially in Germany, France, the Netherlands, Italy and Portugal. The song only hit #35 in the U.S.
Future releases found continued success in Europe, but their first single was the only one that gained significant worldwide airplay. The group recently reformed and has released five albums and seven singles.
At #353, this acclaimed songwriter:
#353: No Myth--Michael Penn
Penn was a member of the band Doll Congress in Los Angeles. He appeared as an extra on television shows, including St. Elsewhere.
"No Myth" peaked at #13 and helped Penn win the 1990 MTV Video Music Award for Best New Artist. Although critics praised his successive efforts, Penn was unable to match the overall success of "No Myth". Gary Leboff wrote in Vox magazine: "His (Penn's) freeform songwriting creates tracks of startling shape and originality, offering literate reflections on the human condition."
Penn has worked extensively creating music for soundtracks, including Boogie Nights. Michael has released seven career albums and nine singles. He's enjoyed some success on the Modern Rock charts but nothing else for the rest of the world.
This talented trumpeter enjoyed a massive hit in 1968:
#352: Grazing in the Grass--Hugh Masekela
Masekela was born in South Africa, and was inspired to play the trumpet at age 14 after seeing the movie Young Man With a Horn. He soon formed the Huddleston Jazz Band, South Africa's first youth orchestra. Hugh was in the African Jazz Revue and the Jazz Epistles, the first African jazz recording group.
Following the Sharpeville Massacre on March 21, 1960, where 69 peacefully-protesting Africans were shot dead, and the increasing brutality of the Apartheid state, Masekela left the country. Hugh enrolled in London's Guildhall School of Music, then friend Harry Belafonte helped him enroll in the Manhattan School of Music in New York City.
Masekela had the huge hit "Grazin' in the Grass" in 1968, which reached #1 and sold over four million copies. Hugh was nominated for Best Contemporary Pop Performance, Instrumental at the Grammy Awards. He also appeared at the famous Monterey Pop Festival in 1967. Hugh released 36 career albums, but outside of his #1 hit, Masekela never did enjoy massive success with his recordings.
Masekela was a session musician for the Byrds, Herb Alpert and Paul Simon, and toured with Simon in support of the album Graceland.
In 1988, Hugh was nominated for a Tony Award for Best Score (Musical) for Sarafina!, which he collaborated on with Mbongeni Ngema. In 2007, he won the African Music Legend Award from Ghana. In 2010, Masekela received the Order of Ikhamanga from his native South Africa.


One of the 80's groups checks in next in The Top 500 One-Hit Wonders of the Rock Era*:
#351: It's My Life--Talk Talk
Talk Talk began with Mark Hollis on vocals, drummer Lee Harris, Paul Webb on bass and keyboardist Simon Brenner. They had several things in common with Duran Duran besides a name in which a single word was repeated. They shared the same label (EMI) and producer (Colin Thurston) and thus had a similar sound. Talk Talk in fact opened for Duran Duran on tour in 1981.
Talk Talk released their first single, "Mirror Man" in 1982, followed by their self-titled single later in the year. "Talk Talk" gave them a #1 song in South Africa but it was largely ignored elsewhere. In October, the group opened for Genesis at their reunion concert at Milton Keynes Bowl in England. Brenner left in 1983, to be replaced by Time Friese-Greene, who also produced and co-wrote songs with Hollis.
The group enjoyed major success in the mid-80's, mostly in Europe. Talk Talk released the album It's My Life in 1984, which contained "It's My Life". The single reached the Top 10 in Italy, was the only Top 40 song by the group in the United States, and also was widely played in Canada, Germany, New Zealand, the Netherlands and France.
"Life's What You Make It" gave the group a Top 20 hit in several countries in Europe, but their success was contained on that continent. In later years, the band was not near as successful, but their experimental ventures (Spirit of Eden and Laughing Stock) were highly acclaimed and influential to alternative rock groups.

We're now well into our feature of 500 One-Hit Wonders*. We hope you notice that the talent level is going up; at least that's the intention of the ranking itself. In any case, we hope you are enjoying the special and will continue to check out the web site through April 20 as we salute these 500 artists. Tomorrow, artists ranked from #350 to 326.
Friday, April 5, 2013
1956: Elvis Presley signed a seven-year, three-movie contract with Paramount Pictures. (Note: some websites report that Elvis signed a three-movie deal with Paramount on April 4.

Some sites claim that Presley signed a one-picture deal, with an option for six more, on April 25. According to the book 'The Gospel According to Elvis' by Kevin Crouch and Tanya Crouch, Presley signed his first contract, a seven-year, three-movie contract, on April 6. The April 6 date is confirmed by the newspaper 'The Chicago Tribune', as well as the official website for guitarist Scotty Moore.

)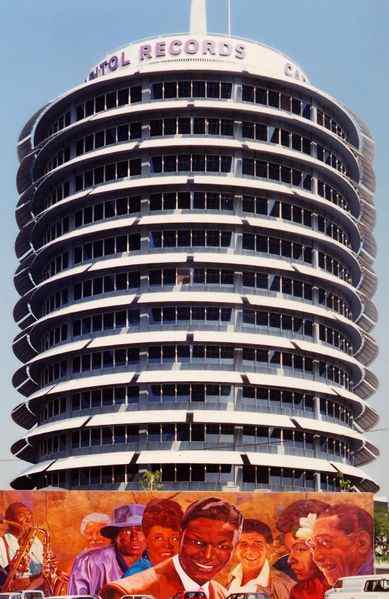 1956: Capitol Tower, the home of Capitol Records, was dedicated in Los Angeles, California. The iconic building was the first circular building (13 stories and 92 feet in diameter) in America.
1957: Fats Domino held off the competition to remain at #1 for a third week on the R&B chart with "I'm Walkin'".
1959: Johnny Horton released the single "The Battle Of New Orleans" on Columbia Records.
The Fleetwoods...
1959: "Venus" by Frankie Avalon was #1 for a fifth consecutive week. The Fleetwoods were second with "Come Softly To Me" while Brook Benton's crossover hit "It's Just A Matter of Time" grabbed the #3 spot.
1962: The communist newspaper Pravda warned youths about the dangers of twisting (Chubby Checker had just released a smash hit about the dance "The Twist".) The youth of Russia decided they would rather be free, and they later got that freedom with the collapse of the Soviet communist empire.
1963: The great Motown group Martha & the Vandellas were a brand new act on this date. Although most wouldn't know them until a bit later, their first single, "Come And Get These Memories", debuted on the chart.
1963: The Kingsmen recorded their version of "Louie, Louie".
1963: Skeeter Davis had the top Easy Listening song for a third week with "The End Of The World".
1963: The Chiffons took over at #1 on the R&B chart with "He's So Fine".
1965: The Beach Boys began recording "California Girls" with the recording of the instrumental track at United Western Recorders in Hollywood, California. It took 44 takes before Brian Wilson of the group felt it was satisfactory. The song was completed June 4 with vocal overdubs.
1965: Elvis Presley released the single "Crying In The Chapel" on RCA Victor Records.
1966: The first studio session for the Beatles' album Revolver began at Abbey Road studios in London as the group recorded the rhythm track and vocals for "Tomorrow Never Knows".
1967: The first master tape of the album Sgt. Pepper's Lonely Hearts Club Band was made. The Beatles were insistent that there be no gaps between tracks, a revolutionary idea at the time.
1968: Cliff Richard's song "Congratulations" finished second at the Eurovision Song Contest at the Royal Albert Hall in London.
1968: Pink Floyd made the announcement that group founder Syd Barrett was leaving the group. Barrett's drug use had caused him to suffer from psychiatric disorders.
1968: Apple Records, the new Beatles record company, opened in London.
1968: Simon and Garfunkel reached #1 on the Album chart with "The Graduate" Soundtrack.
1968: Paul Mauriat was #1 on the Adult chart for an eighth week with "Love Is Blue".
One of the great voices of the Rock Era...
1968: The late Otis Redding remained at #1 for the fourth week with "(Sittin' On) The Dock Of The Bay". Gary Puckett, from Twin Falls, Idaho, and the Union Gap moved nicely from 7 to 2 with "Young Girl". The Monkees were next with "Valleri" and the Delfonics climbed to 4 with "La - La - Means I Love You". The rest of the Top 10: Aretha Franklin and "(Sweet Sweet Baby) Since You've Been Gone", the Box Tops exploded from 15 to 6 with "Cry Like A Baby", the Beatles were up with "Lady Madonna", Georgie Fame and "The Ballad Of Bonnie And Clyde", Paul Mauriat's #1 smash was finally down and Bobby Goldsboro moved from 23-10 with "Honey".
1971: Carly Simon met James Taylor after her concert at the Troubadour in Los Angeles. The two married November 3, 1972.
1971: The Rolling Stones, ever wanting to copy the Beatles and share in some of that success, launched their own record label, Rolling Stones Records, albeit three years after the Beatles did.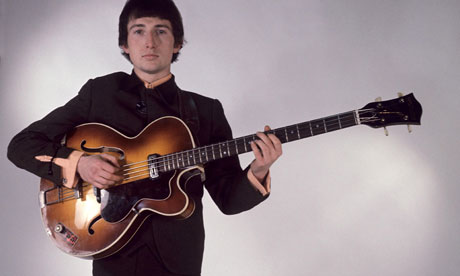 1971: Pete Quaife announced he was leaving the Kinks.
1974: ABBA won the Eurovision Song Contest with "Waterloo".
1974: Gladys Knight & the Pips moved to #1 on the R&B chart with "Best Thing That Ever Happened To Me".
The incomparable Joni Mitchell...
1974: John Denver's Greatest Hits was #1 again on the Album chart, holding off Band on the Run from Paul McCartney & Wings and Joni Mitchell's Court and Spark.
1974: The Stylistics were hot with their new song--"You Make Me Feel Brand New" rose from 70 to 48.
1974: Billy Joel had his first Top 40 hit with "Piano Man".
1974: Blue Swede grabbed #1 with their remake of "Hooked On A Feeling". Elton John moved to challenge with "Bennie And The Jets" and John Denver's #1--"Sunshine On My Shoulders" fell to #3. Terry Jacks' former #1 "Seasons In The Sun" was ahead of Sister Janet Mead's "The Lord's Prayer" and "Come And Get Your Love" from Redbone. The rest of the Top 10: Cher with "Dark Lady", MFSB with the Three Degrees moved from 12 to 8 with "TSOP (The Sound Of Philadelphia)", Carly Simon & James Taylor with "Mockingbird" and Gladys Knight & the Pips entered the list with "Best Thing That Ever Happened to Me".
1974: California Jam 1 Festival took place in Ontario, California. The Eagles, Earth, Wind & Fire, Seals & Crofts, Deep Purple, Rare Earth, Black Sabbath, Emerson, Lake & Palmer and Black Oak Arkansas were some of the performers. The Festival attracted over 400,000 fans.
1978: Peter Frampton was a guest star on the final episode of
Black Sheep Squadron
on NBC-TV.
(Note: some websites show the date as April 5, but the correct date is April 6, according to 'TV Guide'.)
1979: Rod Stewart married Alana Hamilton in Beverly Hills, California.
1981: Bob Hite of Canned Heat died of a heart attack in Los Angeles at the age of 36. 36? Sounds like mitigating circumstances. And indeed, you're right if you think that.
Hite
died of a heart attack brought on by drugs April 6, 1981 in Los Angeles, California.
(Some websites report that Hite died on April 5, and others on April 16. Websites also report that he died in Hollywood. This is the truth as close as we can piece it together:
Canned Heat performed April 5 at the Palomino Club in Hollywood. In between sets, Hite was given a drug vile by a fan backstage. Thinking it was cocaine, he snorted it up his nose. The vile was heroin, and Hite immediately collapsed. Hite's condition was further compromised when fans fed him cocaine, which he impulsively snorted. Hite was then loaded into his van, and taken to a nearby home in Los Angeles. Hite died in the back of the van there, and the place of death of Los Angeles is confirmed by the Blues Hall of Fame. Hite died on April 6, also according to Scott Stanton's book, The Blues Hall of Fame, as well as the newspapers 'The New York Times' and 'The Independent'.)
1984: Thomas Dolby ("She Blinded Me With Science") made his first U.S. concert appearance at the Mid-Hudson Civic Center - Mair Hall in Poughkeepsie, New York.
1984: Miami Steve Van Zandt left Bruce Springsteen's E Street Band, replaced by Nils Lofgrin.
1985: Gilbert O'Sullivan won a lawsuit against former manager Gordon Mills for unpaid royalties and was awarded $2 million.
1985: Paul Young earned his second #1 album in the U.K. with The Secret of Association featuring the song "Everytime You Go Away".
1985: The Commodores worked the "Nightshift" to #1 for a fourth week on the R&B chart.
1984: Ral Donner ("You Don't Know What You've Got (Until You Lose It" from 1961) died of lung cancer at age 41 in Chicago, Illinois.
1987: Roger Waters' attorneys released a statement saying that Roger believed he was the driving force behind Pink Floyd and that he would contest the use of the name by anyone else, including former band members.
1990: Tommy Lee of Motley Crue gave himself a concussion after falling from his elevated drum kit in New Haven, Connecticut. Lee had been dangling from the scaffolding prior to the fall.
"Nothing's Changed" from Chris Isaak...
1991: The self-titled Mariah Carey was #1 on the Album chart for a sixth week. Gonna' Make You Sweat by C&C Music Factory was second with the great debut from Wilson Phillips third after 53 weeks of release. Shake Your Money Maker by the Black Crowes was fourth, while R.E.M. bounded from 16 to 5 in their third week with Out of Time. The rest of the Top 10: Sting with The Soul Cages, Chris Isaak's excellent Heart Shaped World, "The Doors" Soundtrack, Vanilla Ice with To the Extreme and Gloria Estefan had #10 with Into the Light.
1992: Celline Dion released the single "If You Asked Me To" in Canada and the United States. She released the song in June in the U.K.
1992: George Harrison played his first full concert in the U.K. since prior to the Beatles' breakup to benefit the Natural Law Party.
1996: The Beatles' album Anthology 2 reached #1 on the Album chart, 26 years after the famous group's breakup.
The Tony Rich Project with their huge hit...
1996: Celine Dion remained at #1 for a third week with "Because You Loved Me". Mariah Carey debuted at #2 with "Always Be My Baby" while the Tony Rich Project were still at #3 after 17 weeks of release with "Nobody Knows".
1998: Dick Clark, Chubby Checker, Lesley Gore and Fabian appeared on the television show Murphy Brown.
1999: Tipper Gore played congas with Grateful Dead members Bob Weir and Mickey Hart at a fund-raiser for her husband and presidential candidate, Vice President Al Gore.
2000: A tribute to Joni Mitchell was given at the Hammerstein Ballroom in New York City. Elton John, Bryan Adams, James Taylor, Shawn Colvin and Cyndi Lauper were among the performers.
2003: White Stripes held down #1 on the U.K. Album chart with Elephant.
"Numb" from Linkin Park...
2003: Linkin Park reached #1 on the US Album chart with Meteroa, the band's debut album.
2003: K-Ci & Jojo were released from prison in Raleigh, North Carolina after being held for tax evasion.
2003: Avril Lavigne won four Juno Awards including Album of the Year and Best New Artist of the Year. Shania Twain won three statues including Best Artist of the Year.
2004: Niki Sullivan, singer and guitarist, died of a heart attack at his home in Sugar Creek, Missouri at the age of 66. Sullivan was one of the original members of Buddy Holly's group the Crickets. (Note: some websites report his place of death as Independence, Missouri. His funeral was held in Independence, but Sullivan died at his home in Sugar Creek, according to the newspaper 'The St. Petersburg Times'.)
2008: R.E.M. was back on top of the U.K. Album chart with Accelerate.
Born This Day:
1944: Michelle Phillips (real name Holly Michelle Gilliam) of the Mamas and the Papas, was born in Long Beach, California.
1947: Tony Connor, drummer of Hot Chocolate, was born in Romford, Essex, England. (Note: some websites report Connor was born in Romford, Havering, England. This is not correct. First, Havering is not a county, but rather a borough of London, located in the county of Greater London. Second, Havering was created in 1965, long after Connor's birth.)
1951: Ralph Cooper, drummer for Air Supply
1962: Stan Cullimore, guitarist of the Housemartins (#1 UK hit "Caravan Of Love"), was born in Hull, England.