We continue our salute today to The Top 500 One-Hit Wonders of the Rock Era*. There's not only some amazing songs but many, many talented acts featured.


Up next, the long-time music director of The Red Skelton Show:
#400: The Stripper--David Rose
Rose was born in London and raised in Chicago, Illinois. He worked with Ted Fio Rito's band at age 16, and gained a reputation as a pianist, arranger and bandleader at WGN in Chicago. Rose was invited to Hollywood to do a twice-weekly radio show called California Melodies, for which he wrote all of the arrangements. David soon became music director of the Mutual Broadcasting network.
During World War II, Rose served in the Army, where he met Red Skelton. Rose joined the cast of Skelton's television show in 1948 and served as music director for over 20 years. In 1958, Rose recorded "The Stripper". It sold over a million copies and went to #1.
Rose wrote music for numerous television series, including Bonanza, Little House on the Prairie, Highway to Heaven and It's a Great Life. He won four Emmy Awards in his career.



This group may never have scored their big hit if fate hadn't intervened:
#399:

Greenfields--Brothers Four
Bob Flick, Dick Foley, Mike Kirkland and John Paine met at the University of Washington. The four were members of the Phi Gamma Delta fraternity on campus. The Brothers Four landed their first gig as a result of a prank played on them in 1958 by a rival fraternity, who had arranged for someone to call them, pretend to be from the Colony Club in Seattle, and invite them to audition. Although the club did not expect them, they were allowed to sing a few songs anyway, and they were hired.
In 1959, the group moved to San Francisco, California, where they met Mort Lewis, the manager of Dave Brubeck. Lewis became their manager as well and helped them land a contract with Columbia Records. With their second single, "Greenfields", the Brothers Four hit it big, landing a #2 song. Their second album, BMOC/Best Music On/Off Campus, reached the Top 10, and they recorded the theme song for the ABC television show Hootenanny.
But the group would never enjoy widespread success again because of the Beatles, who dominated the charts in such a way that there wasn't room on the playlist for much else. The Brothers Four attempted a comeback by recording Bob Dylan's "Mr. Tambourine Man", but they couldn't release it due to licensing problems, and the Byrds released their own version, which became a classic.
This artist had a big hit in 1965:
#398: The Birds and the Bees--Jewel Akens
After learning from Sam Cooke, Akens first recorded with Eddie Daniels as Jewel and Eddie on Silver Records in 1960. After embarking on a solo career, Akens recorded "The Birds and the Bees" in 1965 on Era Records. The song reached #3 in the United States, #29 in the U.K., and sold over one million copies.
Akens toured with the Monkees and continued to record through the mid-70's, but never enjoyed another big hit.
Here we have the actor who enjoyed a huge hit when he went into the recording studio and recorded a Jim Webb song:
#397: MacArthur Park--Richard Harris
(Please click on 'Skip Ad' after five seconds...)
Harris was born in Limerick city, Ireland. He went to Crescent College and was a talented rugby player. Harris moved to London and enrolled in the London Academy of Music and Dramatic Art to learn acting. He began landing roles in West End theatre productions.
Harris made his film debut in 1958 in Alive and Kicking and got a big break when starred in the movie Mutiny on the Bounty. Harris received an Academy Award nomination for his role in This Sporting Life in 1963, but it was his role in A Man Called Horse that Harris is best known for.
Harris recorded several albums, including A Tramp Shining, which included "MacArthur Park". The song, written by Jimmy Webb, reached #2 and sold over a million copies. Harris was nominated for Contemporary Pop Male Vocalist and Album of the Year at the Grammy Awards.
Harris was also nominated for Best Actor at the Academy Awards and the Golden Globes for his role in the movie The Field. But "MacArthur Park" was his only major success in the field of music.


This talented singer scored a big dance hit in 1979:
#396: Come to Me--France Joli
(Click on "Skip Ad" after five seconds...)
Joli was born in Montreal, Quebec, Canada. At age four, Joli performed for relatives lip-syncing to songs by Barbra Streisand. By age 11, she appeared regularly in television commercials and talent shows. Joli visited musician Tony Green following one of his concerts and invited him to be her producer. After Green had the opportunity to listen to her sing, he wrote "Come to Me" for her the next day.
Joli went in the recording studio and recorded tracks for her self-titled debut album, which was released in 1979. The song peaked at #15, but rose to #1 for three weeks in the much-smaller Dance Club genre. Joli made her network television debut in October on The Midnight Special and she co-hosted the show on December 7. She also sang on shows by Mike Douglas, Merv Griffin and Dinah Shore and a special by Bob Hope.
Joli enjoyed continued success on the Dance chart with songs like "The Heart to Break the Heart", "Feel Like Dancing" and "Gonna' Get Over You", and opened for the Commodores during the American tour of 1981. Joli released six career albums and 14 singles, but would never reach the Top 40 again.
Music fans know the leader of this group from his work on Top of the Pops:
#395: Cast Your Fate to the Wind--Sounds Orchestral
John Schroeder produced Johnny Pearson's first solo album before moving to Pye Records. He assembled the lineup for Sounds Orchestral with Pearson on piano, Kenny Clare (drums and percussion) and bassist Tony Reeves.
The group took a song originally written and recorded by Vince Guaraldi ("Cast Your Fate to the Wind") and turned it into a #5 song in the U.K. and #10 song in the United States. It reached #31 on the Easy Listening chart in 1965 and sold over one million copies.
A follow-up single, "Moonglow", reached #43 in the U.K. but didn't match the worldwide appeal of "Cast Your Fate to the Wind". Pearson was featured on all 16 albums by Sounds Orchestral through 1975. By this time, Pearson was a successful solo artist and was music arranger on the television show Top of the Tops.
This group enjoyed their big hit when their sophomore effort caught on:
(Please click on "Skip Ad" after five seconds...)
#394: All for You--Sister Hazel
Sister Hazel, named for a local nun who ran a homeless shelter, was formed in Gainsville, Florida in 1993. The group released their self-titled debut album in 1994 on Croakin'
Poets Records.

The band's second album, ...Somewhere More Familiar, was released in 1997 and began to sell, leading Universal Records to sign Sister Hazel to a recording contract. "All For You" was chosen for single release, and it reached #11.

The group has now released eight albums, but nothing ever caught on to follow up "All For You".
This singer from Grand Rapids, Michigan hit paydirt with her first release:
#393: Freak Like Me--Adina Howard
Howard's debut album in 1995 included "Freak Like Me", which was a smash #2 song and was certified Platinum. Howard recorded songs for the soundtracks to Sunset Park and A Thin Line Between Love and Hate. A second album was recorded but was halted by Elektra Records and a third album didn't sell well.
Howard has released four albums and 11 singles with similar success. Other than "Freak Like Me", the next best she could do was #32 with a remake of Tina Turner's smash "What's Love Got to Do with It".
One of the most surprising #1 songs of the Rock Era was recorded by a nun:
#392: Dominique--The Singing Nun
Jeanne-Paule-Marie Deckers entered the Missionary Dominican Sisters of Our Lady of Fichermont in Waterloo. Deckers wrote, sang and performed her own songs in the convent, which were so well thought of that Deckers recorded an album.
The single "Dominique" became a hit the world over. It reached #1 in the United States, Canada and New Zealand, peaked in the Top 5 in Australia, Norway, Denmark, Ireland and South Africa, and was a Top 10 song in the U.K., West Germany and the Netherlands. Using the stage name of Soeur Sourire (Sister Smile), the Singing Nun performed concerts and appeared on The Ed Sullivan Show. A second album failed, and in 1967, Deckers left the convent to continue her musical career under the name Luc Dominique and to pursue social work.
The Singing Nun was never able to match the success of her One-Hit Wonder, and faded into obscurity. She opened a school for autistic children but the Belgian government claimed she owed thousands of dollars in back taxes. These heavy financial problems led Deckers back into the studio several times, but could not produce any songs to help her pay her bills.
On March 29, 1985, Deckers committed suicide.
This artist may have made great contributions to the recording and television industries, but committed the most lewd of acts:
#391: Everyone's Gone to the Moon--Jonathan King
While a student at the University of Cambridge in 1965, King wrote and sing "Everyone's Gone to the Moon". The song has sold over 4.5 million records.
King hosted Good Evening; I'm Jonathan King on ITV television for six months. He continued to perform and record songs under a variety of names. King was one of two original investors of the London production of the play The Rocky Horror Picture Show and produced the original cast soundtrack album. King had several hits in his native U.K., but after his One Hit Wonder, his success was confined there.
King later discovered and produced several artists, including Genesis, whom he signed in 1967. King was the head of Decca Records, started his own successful independent label, UK Records, and also worked with 10cc, Lobo, the First Class and the Bay City Rollers. He presented a daily talk show on WMCA radio in New York City in the early 1980's. King created the Youth television show No Limits and hosted the ITV program The Ultra Quiz. King wrote a page in The Sun newspaper for eight years and wrote regular features in many other newspapers and magazines.
He hosted the BRIT Awards in 1987 and produced them from 1990-1992. In 1993, King founded The Tip Sheet, an online message board promoting unknown and unsigned artists. In 1995 and 1996, King hosted a talk radio program in the U.K., and in 1997, King was awarded the British Phonographic Industry Man of the Year Award. King recorded the original studio version of "Who Let the Dogs Out" under the name Fatt Jakk and his Pack of Pets, and persuaded friend Steve Greenberg to cover it with the Baha Men. King signed Chumbawamba and helped them release the single "Tubthumping". King has also written three novels and an autobiography.
King was sentenced to seven years in prison in 2001 for the sexual assault of five teenage boys between 1989 and 1989.
After they had disbanded and taken regular jobs, the group at #390 was delighted to see a song they had recorded become a hit more than two years after they recorded it:
#390: There's a Moon Out Tonight--Capris
The Capris began in Queens, New York when they were teenagers. Rosario Morice (though he left the group before recording), Nick Santamaria, Mike Mincieli, Frank Reina, Vinnie Naccarato and John Casses were the original members. By 1958, the group was performing at school dances and churches and attracted the attention of independent producers.
The Capris responded to an ad in a local paper and sang "There's A Moon Out Tonight" at the audition. Soon, the group recorded the song at Bell Sound Studios in New York City and released the song on Planet Records. An original Planet pressing of the single can now be sold for up to $1,500.
Record collector Jerry Greene was working at Times Square Record Shop. Greene would trade records in his collection for hard-to-get records that customers would bring in. In 1960, a customer brought in a copy of "There's a Moon Out Tonight" in exchange for other records in the store. Greene brought it to disc jockey Allen Fredericks to be aired on his radio show. Greene and three other collectors bought 100 copies from the defunct Planet label and sold them for a big profit. They went to Planet and bought a second batch of singles and then ended up buying the masters.
Greene then reissued the song on Lost Nite Records, a label he and his friends had started in 1960. Greene made 330 copies on red plastic vinyl and gave to local disc jockeys. Within a week, the song was being played and more orders were coming in than Greene could handle. So he arranged for Old Town Records to distribute the single.
Meanwhile, the Capris had disbanded and had regular jobs. Nick had enlisted in the army. In 1960, when he returned, he received a call from a friend telling him that the song was playing all over the radio. Famous DJ Murray the K played the song at WINS radio in New York City in his nightly segment "Rate the Record". The show won the competition one night and came in second to "Will You Love Me Tomorrow" by the Shirelles a second night.
The members of the Capris quit their jobs and reunited. One week later, they landed a gig at the Apollo Theater in Harlem. Their single went to #3 in 1961, the highest ranking a song on the Old Town label would ever achieve. In January, the group appeared on Dick Clark's American Bandstand in Philadelphia.
The Capris released "Where I Fell in Love", which received some airplay but did not chart. In September, "Girl in My Dreams" reached #92 before falling. In 1962, the group signed to Mr. McPeeke Records and released "Limbo", which only made it to #99. It was the last record by the group to chart.
The Capris have continued in various lineups. They were the opening act at Richard Nader's Rock & Roll Revival at Madison Square Garden, which headlined Jackie Wilson and Bill Haley & the Comets. In 2003, the group was featured on the PBS special DOO WOP 50, a live show in Pittsburgh, Pennsylvania that featured some of doo wop's greatest groups.
This duo's panning of the fashion industry hit a chord in 1991 and it became a #1 smash:
#389: I'm

Too Sexy--Right Said Fred
After years of touring, brothers Fred and Richard Fairbrass began performing as Right Said Fred in 1989, with Rob Manzoli joining them the following year. In 1991, the group released the single "I'm Too Sexy", which pans the fashion industry. The song reached #1 in 32 countries including the United States and spent six weeks at number two in the U.K.
Right Said Fred's follow-up single, "Don't Talk Just Kiss" wasn't a big worldwide hit, but it managed #8 in the much smaller Dance chart and #3 in the U.K. The group had further success on both charts and in Austria, but would never again enjoy widespread major success.
It was a long road to having their one big hit for this southern band:
#388: Tuff Enuff--Fabulous Thunderbirds
This group performed for several years in the blues scene of Austin, Texas, then signed a recording contract with Chrysalis Records. The group's first two albums were well received by critics but as is always the case, critics don't buy a lot of albums because they sold poorly.
The group continued on, opening for the Rolling Stones and Eric Clapton, but that exposure didn't help either. Chrysalis dropped the group after their fourth album due to poor sales and the group was without a contract for four years.
In 1985, the Thunderbirds signed with Epic and the following year, released the album Gung Ho. The album contained "Tuff Enuff", which was also featured in the movie Tough Guys. The song reached #10, but they would never crack the Top 40 again despite 12 career albums.
Here's one of the One-Hit Wonders of the 80's:
#387: Let the Music Play--Shannon
Shannon Greene went to York College and toured with the New York Jazz Ensemble. She auditioned for producers Mark Liggett and Chris Barbosa, who introduced Shannon to the song "Fire and Ice". That song would later evolve into "Let the Music Play".
The song was released in 1983 and reached #8 in the United States. Shannon was nominated for a Grammy Award and earned a gold record. Shannon's follow-up single, "Give Me Tonight", hit #1 on the much-smaller R&B chart, but was unable to cross over to the mainstream. Subsequent releases also found minor success on the R&B and Dance charts and some success in Europe.
This group broke up when producers wanted them to add more country music:
#386: My Angel Baby--Toby Beau
Guitarists Danny McKenna, Balde Silva and Art Mendoza, bassist Steve Zipper and drummer Rob Young formed the group Toby Beau in the Rio Grande Valley. After becoming regulars on the club circuit, the group moved to San Antonio, Texas and signed a deal with RCA Records. Guitarist and banjo player Ron Rose replaced Mendoza.
After recording their self-titled debut album, Toby Beau moved to New York City, and toured with acts such as the Doobie Brothers, Bob Seger and the Steve Miller Band. The group released "My Angel Baby", which went to #13 in the United States and was a #1 Easy Listening song. The song sold over one million copies and was certified by BMI as having over one million radio airplays.
The group moved first to Miami, Florida and then Tennessee. Musicians and producers there tried to add a country flavor to the music, and members of Toby Beau felt insulted. This led to the group's breakup. McKenna left rather than sell out, and eventually, the band fizzled out.
Up next in the One-Hit Wonder spectacular, this unique group:
Here we have the unique US3, a jazz-rap group founded in London in 1991 by producer Geoff Wilkinson. The song "Where Will We Be In the 21st Century" in 1990 attracted enough attention that independent label Ninja Tune was
interested.

This led to the Us3 releasing "The Band Played the Boogie" in 1991. When Wilkinson was granted the rights to the archives of Blue Note Records, Wilkinson spearheaded the single "Cantaloop", featuring trumpeter Gerard Presencer. Two years later, the song was included on Us3's debut album Hand on the Torch. The song went to the Top 10 in the United States and the album sold over one million copies.

In 1994, Us3 worked on the Red Hot + Cool compilation album that helped raise funds for the AIDS epidemic. Time Magazine lauded the project as Album of the Year.

To date, Us3 has released eight career albums, but their music has not caught on in the way that "Cantaloop" did.
This group had their one and only hit 16 years ago:
#384: Sex and Candy--Marcy Playground
This group is named after the Marcy Open grade school in Minneapolis, Minnesota, the school that lead singer and guitarist John Wozniak went to. Bassist Dylan Keefe and drummer Shlomi Lavie make up the rest of the trio.

After attending Evergreen State College for two years, Wozniak moved to New York and worked with multi-instrumentalist Jared Kotler. After hearing John's music, Capitol Records became interested. Keefe and Wozniak became acquainted and Marcy Playground began performing in New York City. They signed a recording contract with Capitol but problems between Wozniak and Kotler arose and Dan Rieser was brought in to replace
Jared.

With this lineup, the group released their self-titled album in 1997, which included "Sex and Candy". The song spent 15 weeks at #1 on the Modern Rock chart, which represents about 5-10% of the current music market. The single helped the album go Platinum. Overall, it was #8 in the United States, #2 in Canada and #29 in the U.K.

Lavie eventually became the group's drummer but, although they enjoyed further success on the Modern and Mainstream Rock charts, they never could match "Sex and Candy".
Up next, one of the top-sellers of the Rock Era:
#383: My Boy Lollipop--Millie Small
Small grew up in Jamaica and recorded with Roy Panton as Roy and Millie. In 1963, Small went to Londo to make her fourth recording, an arrangement of "My Boy Lollipop". The song was a huge hit, reaching #2 in the United States and the U.K. and #1 in Australia.
The song has now sold over seven million copies, including singles, albums and compilations. Small continued to perform until the early 1970's. In 2011, the Governor-General of Jamaica awarded Millie the Order of Distinction in the rank of Commander for her contribution to the Jamaican music industry.
Here's one of a few groups that was not able to carry on the magic after a key member left for a solo career:
#382: Love is the Drug--Roxy Music
This group was formed by lead singer and songwriter Bryan Ferry and bassist Graham Simpson in 1970. The group soon added saxophonist and oboist Andy Mackay, Brian Eno on synthesizer, guitarist Phil Manzanera and drummer Paul Thompson. The group King Crimson helped Roxy Music land a contract with E.G. Management.
Roxy Music released their debut album in 1972 on Island Records. "Virginia Plain" was a #4 hit in their native England but the group was largely unheard of outside of Europe.
Eno left the group shortly afterwards, and the bass guitarist for the group consisted of a revolving door of musicians. Eno was replaced by 19-year-old multi-instrumentalist Eddie Jobson. The group landed another Top 10 hit in their native land--"Street Life" but again it wasn't until a song from their fifth album, Siren, that their success spread worldwide. "Love Is the Drug" reached #2 in the U.K., #3 in Canada and #30 in the United States.
After touring to support Siren, Roxy Music disbanded. They reformed in 1978 and released a new album, but it was a much different group than either the one which started or the one which had just enjoyed success. Roxy Music did continue to enjoy success in the U.K. and other countries in Europe and they influenced many other British bands. But they would never match the worldwide popularity achieved with "Love Is the Drug".



At #381, an artist who unfortunately recently has made far more news away from music as in it:
#381: Cat Scratch Fever--Ted Nugent
Nugent attended St. Viator High School in Arlington Heights, Illinois and William Fremd High School in Palatine, Illinois. He has performed since 1958 and toured annually since 1967.
Nugent began playing with the Amboy Dukes, performing in dance clubs outside of Chicago while Nugent was at St. Viator. After moving to Michigan in 1973, he signed a deal with DiscReet Records and recorded his first solo album. In 1975, Nugent left the group and signed with Epic Records. Nugent became a guitar hero during this time, and his album Cat Scratch Fever in 1977 produced his only big hit.
Nugent has released 13 albums in his career and in 1989, he joined the Damn Yankees with Jack Blades of Night Ranger, Tommy Shaw from Styx and drummer Michael Cartellone.
Despite the talent and huge potential of this Canadian act, he too had just one big hit:
#380: Fantasy-Aldo Nova
Aldo Nova signed with Portrait Records and produced and released his self-titled debut album in 1981. "Fantasy" climbed to #23. He released five albums and six singles, but none could match his One Hit Wonder.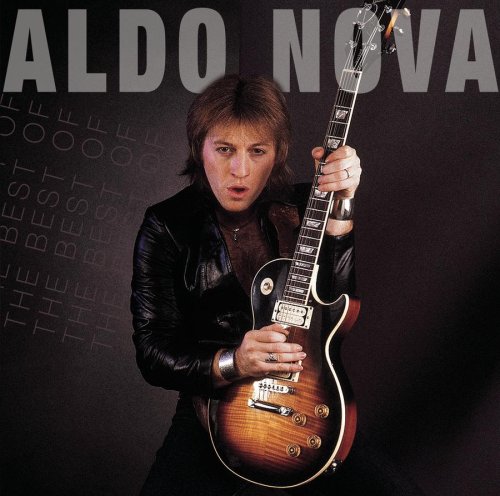 So instead, Nova became a songwriter and musician for other artists. He worked with Jon Bon Jovi in the 1980's and produced early albums by Celine Dion. Nova wrote "A New Day Has Come" for Dion and played guitar, synthesizer and percussion on her albums. Nova co-wrote "This is the Night" for Clay Aiken in 2003, which became the best-selling single of the year.
10cc not only gave us some great music in the 70's, but this duo that formed afterwards:
#379: Cry--Godley & Creme
Kevin Godley and Lol Creme performed together in 1969 with Eric Stewart and Graham Gouldman. The group became the popular group 10cc ("I'm Not in Love" and "The Things We Do for Love") in the 1970's and Godley and Creme stayed together as a duo. They also directed several music videos for artists such as the Police, Duran Duran and Wang Chung.
Godley and Creme reached the Top 10 in their native England with "Under Your Thumb" and "Wedding Bells", but the duo could not achieve worldwide success.
They continued on and in 1985, released The History Mix Volume 1, which celebrated 25 years of recording together. In addition to remixes of previous songs, the album contained "Cry", which reached #16 in the United States and #19 in Britain.
Godley and Creme released their final album, Goodbye Blue Sky, in 1988. But it was their direction of music videos where they achieved their greatest fame. Godley and Creme created the landmark Police video "Every Breath You Take", as well as "Synchronicity II" and "Wrapped Around Your Finger" for the group. They also directed "A View to a Kill" for Duran Duran, "Rockit" for Herbie Hancock" , videos for Sting "Fields of Gold" and "If You Love Somebody Set Them Free" and Wang Chung ("Everybody Have Fun Tonight").


This One-Hit Wonder had a surprise hit in 1994:
#378: Loser--Beck
Beck grew up in Los Angeles, then traveled to Europe and played as a street musician. In the late 1980's, Beck moved to New York City and then returned to Los Angeles. He worked several low-paying jobs while working on his music.
In 1993, Beck released his first studio album, Golden Feelings, on Sonic Enemy Records. An appearance on college radio station KCRW in Santa Monica, California led the Beck signing with Geffen Records.
Beck achieved his breakthough single "Loser" in 1994, which reached #10 and sold over one million copies. He received a Grammy nomination for Album of the Year for his 1996 album Odelay, but it had no significant singles. Beck won a Grammy for Best Alternative Music Performance for the album Mutations and he was nominated for Best Album for Midnight Vultures. Beck has released 11 studio albums but his music was targeted for a select few, and he was unable to achieve worldwide success after "Loser".
This next group came up with a big hit in 1969:
#377: Smile a Little Smile For Me--The Flying Machine
The Flying Machine consisted of Tony Newman on vocals and guitars, guitarist Steve Jones, lead singer Sam Kempe, Stuart Colman on bass and electric piano, drummer Paul Wilkinson and Edie Andrews on background vocals. The group released their first single in 1969. By December, "Smile a Little Smile For Me" had reached #5 in the United States and sold a million copies. The group's follow-up, "Baby Make It Soon", reached the Top 100 but the group split up shortly thereafter.
This act teaches us that you should never give up on your dream:
#376: Standing Outside a Broken Phone Booth with Money in My Hand--Primitive Radio Gods
The group the I-Rails formed in the late 1980's, an alternative rock band out of my old stomping grounds in Oxnard, California. The I-Rails released four of albums, none of which attracted much attention. Thus, the band split up.
Bassist/singer Chris O'Connor persisted, however, with material originally intended for a fifth album. He recorded tracks and sent the demo to music stations. But this album too was ignored, and O'Connor left the music business to work as an air traffic controller at Los Angeles International Airport.
In 1994, O'Connor rediscovered the demo tapes he had packed away several years before. He decided to give it one more try, and mailed copies of the tape to every record label he could think of. Fiction Records called him, interested in one of the tracks--"Standing Outside a Broken Phone Booth with Money in My Hand". O'Connor signed a publishing deal, then signed a recording contract with Columbia Records.
The song appeared on "The Cable Guy" Soundtrack in 1996 and the album he had worked on years before was re-released as Rocket. "Phone Booth" was successful on both sides of the Atlantic, reaching #1 on the Modern Rock chart and becoming a Top 10 Airplay song in the United States and helped the album go Gold.
Due to the success of Rocket, O'Connor reunited with former bandmates Jeff Sparks (bass) and Tim Lauterio and added guitarist Luke McAuliffe to the mix. The Primitive Radio Gods toured North America in the summer. In 1997, the group began writing and recording but Columbia dropped the band from the label.
The band was able to sign with Hi-Fi/Sire Records for the album, Mellotron On! to be released. But Sire dropped them as well. Eventually, the Primitive Radio Gods were able to release the album in 2000 as White Hot Peach on an indie label.
To date, the group has released nine albums and four singles, but "Standing Outside a Broken Phone Booth with Money in Hand" is far and away their best.
We are into some very talented acts now, and, although this list is highly subjective, ideally the talent level and potential that each artist had goes up. Catch the next 25 tomorrow on Inside The Rock Era.