1954: Elvis Presley went into the recording studio for the first time, recording "That's All Right (Mama)" and "Blue Moon Of Kentucky" at Sun Studio in Memphis, Tennessee.
1958: Ray Charles' appearance at the Newport Jazz Festival was recorded for the live album Ray Charles at Newport.
1960: Elvis Presley released the single "It's Now Or Never" on RCA Records.
1961: Ray Charles recorded "Hit The Road, Jack" and "Unchain My Heart" at Bell Sound in New York City.
1963: The Beatles played at the Plaza Ballroom in Handsworth, Staffordshire and a second show at the Plaza Ballroom in Old Hill. (Note: some websites naively say the Beatles played in Handsworth, West Midlands. The West Midlands did not become a county until 1974, so it is physically impossible for the Beatles to have played in that county.)
1964: The group Them recorded "Gloria" at Decca Three Studios in West Hempstead, England.
1964: United States President Lyndon Johnson invited the 4 Seasons to perform at the White House.
1965: The Four Tops recorded the song "It's The Same Old Song" at the Hitsville U.S.A. Studios in Detroit, Michigan. (Note: some websites claim the song was recorded on July 8, the day before it was released. This not only flies in the face of common sense but there are no credible websites which corroborate this claim. Milli Mills, in her book 'On the Air with Milli Mills: The Triumphs of a Radio Diva', says the song was recorded July 5.)
1965: The
Beach Boys
released the album
Summer Days (and Summer Nights!)
.
(Note: some websites report the album was released on June 28. According to "Goldmine' magazine and the newspaper 'The Examiner', the album was released July 5.)
1965: We Five released the single "You Were On My Mind".
1965: Wilson Pickett released the single "In The Midnight Hour" so it could be added to radio stations in time for the reporting deadline and debut on that Saturday's chart.
1965: Berry Gordy, Jr., president of Motown Records, was the guest on the popular television show To Tell the Truth on CBS.
1966: Chas Chandler of the Animals saw Jimi Hendrix at the Cafe Wha? in Manhattan, New York. Something clicked that day as Chandler became Hendrix's manager.
1966: Bill Medley, the great singer with the Righteous Brothers and later a solo performer, had an operation in Los Angeles to remove nodules on his vocal chords.
1966: Ray Stevens performed "Ahab The Arab" on the television show Where the Action Is.
1967: Double Trouble starring Elvis Presley was released to
theaters. (Note: several websites report the movie was released July 24, but according to the official website for Graceland and several Elvis fan sites, the movie was released July 5.)
1968: John Lennon sold his psychedelic Rolls Royce.
1968: Promoter Bill Graham opened the Fillmore West in San Francisco, California.
1968: Creedence Clearwater Revival released their debut album.
1969: Mick Taylor was introduced in a free concert at Hyde Park in London as the new guitarist of the Rolling Stones. Taylor took over from Brian Jones, who left June 9 because he didn't like the musical direction the band was headed and died two days before Taylor's first gig with the band.
(Note: some websites claim Taylor played his first concert with the Stones on June 14. According to the book 'The Rolling Stones: A Musical Biography' by Murry R. Nelson, Taylor's first show was July 5.)
1969: The Who and Chuck Berry were in concert at the Royal Albert Hall on London.
1969: Jerry Butler and the Impressions reunited on the popular television show American Bandstand.
1969: The Rolling Stones gave a free concert before 200,000 in London's Hyde Park to introduce new guitarist Mick Taylor. They also honored former member Brian Jones, who had died in his swimming pool July 3, by reading Shelley's poem "Adonais" and releasing thousands of butterflies into the air.
1969:
Led Zeppelin, Blood, Sweat & Tears, Janis Joplin, Joe Cocker, Chuck Berry, Johnny Winter and Spirit performed on the final night of the Atlanta Pop Festival in Atlanta, Georgia.
1969: Henry Mancini had Easy Listening audiences captivated with his instrumental "Love Theme From 'Romeo & Juliet'", which remained at #1 for the fifth week.
Tommy James and the Shondells had another huge hit...
1969: Henry Mancini's great "Love Theme from 'Romeo & Juliet'" remained at #1, with Blood, Sweat & Tears moving from 6-2 with "Spinning Wheel". Creedence Clearwater Revival had their fourth hit and second Top 10 with "Bad Moon Rising". Oliver moved up with "Good Morning Starshine" while Three Dog Night remained at five with their classic "One". The Rest of a fantastic Top 10: The Beatles were at #6 with hit #57--"Get Back", Tommy James & the Shondells moved from 18-7 with "Crystal Blue Persuasion", Zager & Evans were headed somewhere in a hurry (moving 35-8) with "In The Year 2525", the Winstons entered the Top 10 with "Color Him Father" and Marvin Gaye was on his way down with "Too Busy Thinking About My Baby".
1971: Yet another Led Zeppelin concert went bad and police had to fire tear gas into the crowd at the Vigorelli Velodrome in Milan, Italy. Numerous arrests were made.
1972: Three Dog Night released the single "Liar".
1972: This would have been a great show to see--Procol Harum and a new group called the Eagles were in concert at the Golden Hall in San Diego, California.
1974: The Everly Brothers started their reunion tour at the Riverbend Music Center in Cincinnati, Ohio.
1975: Guitarists Keith Richards and Ron Wood of the Rolling Stones was arrested in Fordyce, Arkansas for reckless driving and possession of a concealed knife.
1975: Steve Miller, Pink Floyd and Captain Beefheart were in concert at the Knebworth Festival in England.
1975: The Carpenters had the top album in the U.K. with Horizon.
Pilot's "Magic" from 1975...
1975: It was a great summer of music as the Captain & Tennille held on to #1 for a third week with "Love Will Keep Us Together", Van McCoy's instrumental "The Hustle" had people dancing all over the country and Wings moved up to #3 with "Listen To What The Man Said". Michael Murphey's amazing song "Wildfire" was at #4 while Major Harris was stalled with "Love Won't Let Me Wait". The rest of the Top 10: Pilot's one and only hit "Magic", Jessi Colter with "I'm Not Lisa" falling to 7, Linda Ronstadt at 8 after peaking at #2 with "When Will I Be Loved", the Eagles moved from 16-9 with "One Of These Nights" and Olivia Newton-John also headed into the Top 10 with "Please Mr. Please".
After 'Captain Fantastic', Elton didn't have to worry about a "Meal Ticket" anymore...
1975: Captain Fantastic and the Brown Dirt Cowboy by Elton John was #1 on the Album chart, where it had been every week since its release back on June 7. Venus and Mars, the great album from Wings, was waiting to get a shot while the Eagles flew from 9 to 3 with One of These Nights. The Captain & Tennille moved to 4 with their debut Love Will Keep Us Together. The rest of the Top 10: That's the Way of the World from Earth, Wind & Fire, Cut the Cake by Average White Band, Made in the Shade from the Rolling Stones at 7, the Stones with Metamorphosis at #8, the Soundtrack to "Tommy" at #9 and James Taylor's Gorilla at #10.
1978: The EMI record pressing plant in England halted printing the Rolling Stones album cover Some Girls because of complaints from celebrities, including Lucille Ball, who weren't asked permission to include their images. The Stones still thought rules applied to others, not them.
1980: The Rolling Stones had the #1 album in the U.K. with Emotional Rescue.
1982: Paul McCartney released his latest single "Take It Away" in the United States.
1982: Bill Justis, who had the great instrumental "Raunchy", the first instrumental of the Rock Era, and also worked with Elvis Presley, Roy Orbison and Charlie Rich at Sun Records as the Music Director, died of cancer in Nashville, Tennessee at age 55.
1986: "Your Wildest Dreams" by the Moody Blues took over at #1 on the Adult Contemporary chart.
Simply Red challenged for #1...
1986: Billy Ocean held down the #1 song with There'll Be Sad Songs (To Make You Cry)". Simply Red had a smash at the runner-up position with "Holding Back The Years" and El DeBarge moved up with his solo release "Who's Johnny". Howard Jones edged up to 4 with "No One Is To Blame". The Rest of the Top 10: Janet Jackson with "Nasty", Genesis crawled up to 6 with "Invisible Touch", the Jets crashed down with "Crush On You", Patti LaBelle & Michael McDonald took one of the biggest tumbles from #1 in the Rock Era, falling to #8, Peter Gabriel moved "Sledgehammer" to #9 while Kenny Loggins registered his 15th hit with "Danger Zone".
1986:
Control
from Janet Jackson became the new #1 album, with
Whitney Houston
falling to 3 after 67 weeks. Patti LaBelle stayed put with
Winner In You
at #2. Bob Seger had another solid album--
Like a Rock
at 4 and Peter Gabriel's solo release
So
was at #5. The Rest of the Top 10: Billy Ocean at #6 with
Love Zone
, Van Halen's
5150
dropping to 7,
the Soundtrack to "Top Gun"
moving into the Top 10 at #8,
The Other Side of Life
from the Moody Blues at #9 and Genesis moving from 23 to 10 in their second week with the album
Invisible Touch
.
1989: Tom Petty & the Heartbreakers performed at the Miami Arena in Miami, Florida.
1993: Whitney Houston opened her world tour at the James L. Knight Center in Miami, Florida.
1994: Mariah Carey was sued by songwriter Kevin McCord, who said that Carey used his song "I Want 2 (sic) Thank U (sic) without authorization in her 1992 hit "Make It Happen".
1999: The Eurythmics announced on the Greenpeace boat "Rainbow Warrior" on the River Thames in London that they would embark on their first world tour in 10 years. All proceeds would go to charity.
2001: Ernie K-Doe, who gave us "Mother-In-Law", died of kidney and liver failure after years of alcoholism at the age of 65 in New Orleans, Louisiana.
2002: The Eagles were in concert at Freedom Hall in Louisville, Kentucky.
2002: The family of Jimi Hendrix won an injunction at the High Court in London against a music production company from New York City from releasing Hendrix recordings.
2002: In Part I of today's "Inmates Run Rap Music", Beanie Sigel (whose real name is the very simple Dwight Grant) posted bail after being arrested for shooting a man outside a Philadelphia bar.
2004: In Part II of today's episode of "Inmates Run Rap Music", Jadakiss was pulled over in Fayetteville
, North Carolina for doing the idiotic thing of throwing fireworks out his SUV window. But wait, there's more. Police discovered not only marijuana but guns as well, and the loser was arrested on drug and weapons charges.
2005: Shirley Goodman of Shirley & Lee ("Let The Good Times Roll" and later Shirley & Company ("Shame, Shame, Shame" died after a stroke in Los Angeles at the age of 69.
2009: The Essential Michael Jackson was the #1 album in the U.K. Eight albums from Jackson were in the Top 20 on this date after his death on June 25.
Born This Day:
1920: Smiley Lewis, who wrote "One Night" for Elvis Presley and "I Hear You Knocking" for Gale Storm and later Dave Edmunds and was also a solo performer, was born in DeQuincy, Louisiana; died of stomach cancer October 7, 1966 in New Orleans, Louisiana. (Note: one website reports Lewis was born in Westlake, Louisiana. Although no credible sources exist for either place, our best research indicates he was born in DeQuincy.)
1938: Thomas "Snuff" Garrett, producer of Cher, Bobby Vee, Gary Lewis and many others, was born in Dallas, Texas; died of cancer in Tucson, Arizona December 15, 2016. (Note: some websites claim Garrett was born in 1939. According to the newspaper 'The New York Times', he was born in 1938.)
1941: Terry Cashman (Dennis Minogue) of the Buchanan Brothers ("Medicine Man") and Cashman and West ("American City Suite") was born in Manhattan, New York.
1943: Robbie Robert
son of The Band was born in Toronto, Ontario, Canada.
1945: Dick Scoppettone, guitarist of Harpers Bizarre ("The 59th Street Bridge Song (Feelin' Groovy)"), was born in Santa Cruz, California.
1948: Cassie Gaines, backing vocalist with Lynyrd Skynyrd; was killed in a plane crash outside Gillsburg, Mississippi on October 20, 1977 with fellow members Ronnie Van Zant and brother Steve Gaines.
1950: Huey Lewis was born in Manhattan, New York.
1950: Michael Monarch, guitarist of Steppenwolf, was born in Los Angeles, California.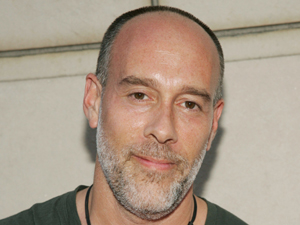 1959: Marc Cohn ("Walking In Memphis") was born in Cleveland, Ohio.
1973:
Bengt Lagerberg
, drummer of the Cardigans ("Lovefool")
1973: Joe (Joseph Lewis Thomas) was born in Columbus, Georgia.
1979: Shane Filan of Westlife was born in Sligo, Ireland.
1980: Jason Wade, singer, songwriter and guitarist of Lighthouse, was born in Camarillo, California.
1985: Nick O'Malley, bass guitarist of the Arctic Monkeys, was born in Sheffield, South Yorkshire, England.