1956: Fats Domino performed "Blueberry Hill" on The Ed Sullivan Show.
1964: The Supremes and the Righteous Brothers were on the television show Shindig!
1967:
Diana Ross and the Supremes Greatest H
its topped the Album chart for a fourth week with the former #1
Sgt. Pepper's Lonely Hearts Club Band
by the Beatles still #2.
Strange Days
, which had moved from 100-4 the previous week, was slowed down by the superior top two, while
The Doors
was fourth. The rest of the Top 10:
The Four Tops Greatest Hits
, Vanilla Fudge took #6 with their self-titled release,
Ode to Billie Joe
by Bobbie Gentry,
Bee Gees 1st
moved into the Top 10, the
Soundtrack to "Doctor Zhivago"
was #9 and
Groovin'
from the Young Rascals finished the list.
The Cowsills weren't just a one-hit act...
1967: One of The Top 100 Songs of the Rock Era*, "To Sir With Love" by Lulu, remained #1 for a fifth week. "Soul Man" from Sam & Dave took the runner-up spot with the great Strawberry Alarm Clock song 'Incense And Peppermints" #3. The Cowsills were up to challenge with "The Rain, The Park & Other Things; Vikki Carr, however, slipped to #5 with "It Must Be Him". The rest of the Top 10: "Please Love Me Forever" from Bobby Vinton, "Your Precious Love" by Marvin Gaye & Tammi Terrell, Dionne Warwick jumped from 22-5 with "I Say A Little Prayer", Soul Survivors remained at 9 with "Expressway To Your Heart" and the Who enjoyed their first and only Top 10 hit with "I Can See for Miles".
1968: The Steve Miller Band released their first career single "Living In The U.S.A.".
1968: Spiral Starecase began recording "More Today Than Yesterday".
1970: Jerry Lee Lewis and wife Myra Brown divorced in Memphis, Tennessee.
1972: Danny Whitten, singer/songwriter (wrote "I Don't Want To Talk About It" for Rod Stewart) and a member of Neil Young's Crazy Horse band, died at age 29 in Los Angeles of drugs.
1972: A new act appeared on the scene on this date. Steely Dan debuted with their first career single--"Do It Again".
Yes...
1972:
Catch Bull at Four
by Cat Stevens was the new #1 album, taking over from Curtis Mayield's
Superfly
. The incredible
Days of Future Passed
by the Moody Blues was still at #3 after 62 weeks of release, 38 more weeks than any other album in the Top 10.
All Directions
from the Temptations remained in the #4 position with
Ben
from Michael Jackson fifth. The rest of the Top 10:
Rock of Ages
from The Band,
Close to the Edge
by Yes, Stanley, Idaho's Carole King moved from 20 to 8 with her new album
Rhymes & Reasons
, Rod Stewart was stuck on 9 with
Never a Dull Moment
and
The London Chuck Berry Sessions
wrapped up the list.
1972: Harold Melvin and the Bluenotes rose to #1 on the R&B chart with "If You Don't Know Me By Now".
1972: Johnny Nash held on to the top spot on the Easy Listening chart for the third week with "I Can See Clearly Now".
The Moody Blues were just a bit ahead of their time with this one...
1972: "I Can See Clearly Now" was the top song for a third week. Lobo moved to #2 with his great song "I'd Love You To Want Me" while the Spinners had song #3--"I'll Be Around". Helen Reddy couldn't be ignored at #4 with "I Am Woman" and "Nights In White Satin" by the Moody Blues was still in the Top 10 after 16 weeks. The rest of the Top 10: The Temptations logged their 14th Top 10 and 36th career hit as "Papa Was A Rolling Stone" jumped from 13-6, "Freddie's Dead" dropped for Curtis Mayfield, "Convention '72" by the Delegates was #8, the Eagles placed "Witchy Woman" at #9 and Seals & Crofts joined the group with "Summer Breeze".
1975: Commander Cody and his Lost Planet Airmen were the guest stars on Police Woman on NBC-TV.
1975: Bruce Springsteen performed at the Hammersmith Odeon in London.
1978: Billy Joel notched his second straight #1 album with 52nd Street.
Foreigner was runner-up to Ms. Summer...
1978: Donna Summer remained at #1 with the fantastic "MacArthur Park". Foreigner was up to #2 with "Double VIsion" with Ambrosia right behind with "How Much I Feel". Anne Murray's former #1 "You Needed Me" dropped, but "You Don't Bring Me Flowers" from Barbra (Streisand) & Neil (Diamond) rose from 16-4. The rest of the Top 10: Two former #1's--"Hot Child In The City" by Nick Gilder and Exile's "Kiss You All Over", Canada's Gino Vannelli with "I Just Wanna' Stop" at #8, Kenny Loggins dropped with "Whenever I Call You Friend" and the Captain & Tennille edged up with "You Never Done It Like That".
1982: Joan Jett & the Blackhearts released the album I Love Rock 'n' Roll.
1983: R.E.M. appeared on the show The Tube in the U.K.
1988: The movie Buster starring Phil Collins debuted in theaters.
1989: Super songwriter Diane Warren had the #1 and #2 songs as she penned "When I See You Smile" by Bad English" as well as "Blame It On The Rain" by Milli Vanilli. "We Didn't Start The Fire" by Billy Joel and "Angelia" from Richard Marx both entered the Top 10.
1989:
Janet Jackson's Rhythm Nation 1814
was on top for a third week on the Album chart, holding off
Girl You Know It's True
by Milli Vanilli. I don't know how it did it. Even more embarrassing, the Rolling Stones album
Steel Wheels
was unable to beat Milli Vanilli, having to settle for third behind the fake vocalists. Paula Abdul moved back up with
Forever Your Girl
after 70 weeks of release, leaping over Aerosmith's
Pump
. The rest of the Top 10:
Hangin' Tough
by New Kids on the Block, Motley Crue's
Dr. Feelgood
, Billy Joel rushed into the Top 10 with
Storm Front
, Tracy Chapman stayed at 9 with
Crossroads
and the B-52's reached the list with
Cosmic Thing
.
1989: Linda Ronstadt and Aaron Neville set the pace on the Adult Contemporary chart or the third week with "Don't Know Much".
1990: Paul McCartney's birth certificate sold for $18,000 at an auction.
1992: Black Sabbath earned a star on the Rock Walk in Hollywood, California (not the famous Walk of Fame).
1995: The Rolling Stones were still being pioneers, becoming the first major act to broadcast a concert on the Internet.
1995: "You Remind Me Of Something" by R. Kelly was the new #1 song on the R&B chart.
1995: Mariah Carey kept "Fantasy" at #1 for an eighth week, tied for 17th-longest in the Rock Era.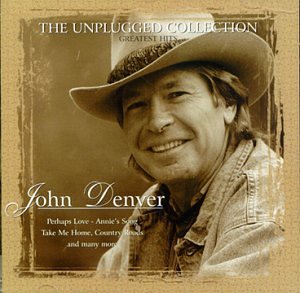 1997: The final recording of John Denver,
The Unplugged Collection
, was released.
1997: AC/DC released the boxed set Bonfire.
1999: Doug Sahm, who was with the Sir Douglas Quintet ("She's About A Mover") died of a heart attack caused by heart diease in a hotel room in Raos, New Mexico at age 58.
2001: Britney Spears scored another #1 album with Britney.
2003: Michael Jackson released the compilation album Number Ones in the U.S.
2003: Michael Kamen, who wrote "(Everything I Do) I Do It for You" for Bryan Adams, conducted the orchestra on the album S&M by Metallica, and worked with Pink Floyd, Queen, Tom Petty, Aerosmith, Rush and many others, died of a heart attack at the age of 55 in London. (Note: some websites report his place of death as Los Angeles, but BMI states that occurred at Kamen's home in London.)
2003: The lyrics to "Nowhere Man" by the Beatles, handwritten by John Lennon, fetched $300,000 at an auction in New York City.
2005: A judge ruled that Madonna had copied part of the song of a Belgian songwriter for "Frozen". Record stores were thereby ordered to remove copies of Madonna's song.
2010: Cher had her hand and foot prints placed in cement in front of Grauman's Chinese Theatre in Hollywood.
Born This Day:
1909: Johnny Mercer, who wrote over 1,500 songs including "Moon River", "That Old Black Magic", and "Days Of Wine And Roses", and co-founded Capitol Records and served as its first president and chief talent scout, was born in Savannah, Georgia; died June 25, 1976 in Bel Air, California after an in operable brain tumor was diagnosed. (Note: some websites, many years after his death, still report Mercer's place of death as Los Angeles. He died in Bel Air, according to 'The Los Angeles Times' and other respectable sources.)
1927: Hank Ballard of Hank Ballard and the Midnighters and the author of "The Twist" by Chubby Checker was born in Detroit, Michigan; died of throat cancer in Los Angeles on March 2, 2003. (Note: Ballard for years lied about his age, saying he was born in 1936, and some websites still believe that, but he didn't fool us in the end, as his gravestone reads born 1927.)
1941: Con Clusky of the Bachelors ("Diane" from 1964) was born in Dublin, Ireland.
1949: Herman Rarebell, drummer of the Scorpions, was born in Saarbrücken, Germany.
1950: Graham Parker ("Wake Up (Next To You)" from 1985) was born in East London. (Note: some websites show his birthday as November 15, but the 'BBC' reports it as November 18.)
1950: Rudy Sarzo, bass guitarist of Quiet Riot and Whitesnake, was born in Havana, Cuba.
1954: Charles Williams of K.C. and the Sunshine Band
1954: John Parr ("St. Elmo's Fire") was born in Worksop, Nottinghamshire, England.
1958: Michael Ramos, keyboardist of the BoDeans
1960: Kim Wilde ("Kids In America" and "You Keep Me Hangin' On") was born in Chiswick, London, England.
1962: Kirk Hammett, elite guitarist and songwriter of Metallica, was born in San Francisco, California.
1969: Duncan Sheik ("Barely Breathing") was born in Montclair, New Jersey.
1977: Fabolous (real name John David Jackson) was born in Brooklyn, New York.
<