1958: Jerry Lee Lewis and producer Sam Phillips bought a full-page ad in
Billboard
Magazine to explain his second divorce and third marriage to 14 year-old cousin Myra.
1959: Bobby Darin made debut in Las Vegas, Nevada; he opened for George Burns at the Sahara.
1962: A new artist appeared on the music charts for the first time on this date. Bobby Vinton's first song "Roses Are Red" debuted and he would achieve the tough feat of achieving #1 with his first release.
1962: The Beatles performed at the Cavern Club in Liverpool after a successful stint at the Star Club in Hamburg.
1962: Tony Bennett performed at Carnegie Hall for the first time.
1963: Barbra Streisand performed on The Ed Sullivan Show. 1
963: Andy Williams was the mystery guest on the popular television show
What's My Line
.
1963: The Beatles were on top for a seventh week in the U.K. with "From Me To You".
1964: Bob Dylan recorded the album Another Side of Bob Dylan.
1967: The Monkees opened their 1967 tour at the Hollywood Bowl in Hollywood, California.
1969: Brian Jones announced that he was saying "Goodbye" to the Rolling Stones because he didn't agree with the direction the band was going. While this was the public account of the split, the truth is that he was asked to leave the group by the other members.
1970: Bob Dylan received an honorary Doctorate in Music from Princeton University in New Jersey.
1972: Bruce Springsteen signed a recording contract with Columbia Records.
1972: Elvis Presley performed in the first of four sold-out shows at Madison Square Garden in New York City. An album was released of the shows--Elvis as Recorded at Madison Square Garden.
1973: The Spinners scored their second R&B #1 of the year (following "Could It Be I'm Falling In Love") with "One Of A Kind (Love Affair)".
1973: The Doobie Brothers were rolling up the chart (22-10) with "Long Train Runnin'".
1973: Red Rose Speedway by Paul McCartney & Wings continued to set the pace on the Album chart, holding off The Beatles' 1967-1970 collection. They Only Come Out At Night by the Edgar Winter Group peaked at #3 with Houses of the Holy by Led Zeppelin falling to #4 after just 9 weeks. The rest of the Top 10: The Beatles also had #5 with their 1962-1966 package, The Best of Bread was at #6, Diamond Girl from Seals & Crofts moved up to #7, Focus had #8 with Moving Waves, Pink Floyd slipped to #9 with Dark Side of the Moon after just 13 weeks while Deep Purple closed out the group with Made in Japan.
1978: The Rolling Stones released the album Some Girls. It took several weeks to chart, however.
1979: "We Are Family" was top dog on the R&B chart.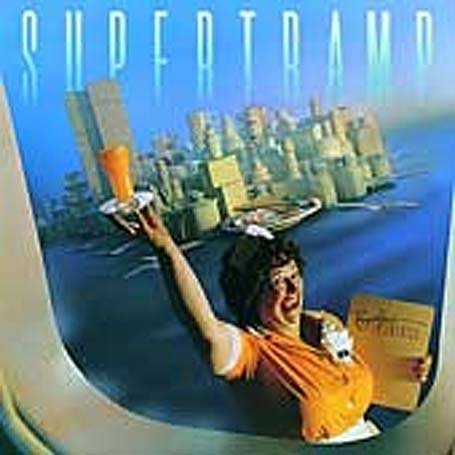 1979:
Breakfast in America
locked down the #1 spot on the Album chart as Supertramp's breakthrough.
2 Hot!
by Peaches & Herb held at #2 while Donna Summer's solid
Bad Girls
album was #3. The rest of the Top 10: Sister Sledge edged up to 4 with
We Are Family
, Rickie Lee Jones' impressive debut was at #5, the Doobie Brothers slipped to 6 with their former #1 album
Minute By Minute
,
Van Halen II
was at #7, Cheap Trick's live winner
Cheap Trick At Budokan
was #8, Bad Company was at 9 with
Desolation Angels
and the Bee Gees' finest studio album
Spirits Having Flown
reached the Top 10.
1979: It was a magical time in music. The Bee Gees landed their sixth consecutive #1 ("Love You Inside Out") to break the 14 year-old record of five by the Supremes. Donna Summer had to take a back seat with "Hot Stuff". (Note: several websites incorrectly claim that the Beatles held the record of six. Those websites are undoubtedly referring to the period from of 1964 to 1966, when the Beatles scored six #1 singles in a row. However, the flip sides of those 45's also charted--"She's A Woman" at #4, "I Don't Want To Spoil The Party" at #39, "Yes It Is" at #46 and "Act Naturally" at #47. This chart record does not show six consecutive #1 songs--not even close to it. It shows six consecutive #1 singles and that is the correct way to state it. But the Beatles never had no more than two #1 songs in this stretch. If one is to count those other songs as hits, which rightly should be counted as hits, than those peaks shown above interrupt the group's streak of #1 songs. They had six straight #1 singles, but not six straight #1's.)
1980: Christopher Cross released the beautiful song "Sailing". (Note: one website naively says the song was released June 15. "Sailing" debuted on the Singles chart on June 14. It is physically impossible for a song to make the Singles chart if it has not yet been released as a single. In fact, the cut-off for making the Singles chart is the Wednesday before it comes out (on Saturday). "Sailing" was released June 9.)
1982: Linda Ronstadt, James Taylor and Jackson Browne played at Nassau Coliseum in Long Island, New York during Peace Week.
1984: "Time After Time" by Cyndi Lauper reached #1 with Deniece Williams falling to #2 with "Let's Hear It For The Boy" from the great S
oundtrack to "Footloose"
. Steve Perry edged up to 3 with his first solo hit "Oh Sherrie". The rest of the Top 10: "The Reflex" from Duran Duran, "Sister Christian" at 5 for Night Ranger, Huey Lewis & the News continuing to enjoy success with "The Heart Of Rock & Roll", the former #1 "Hello" from Lionel Richie at #7, Irene Cara moving up to 8 with "Breakdance", Laura Branigan climbing to 9 with "Self Control" and the Pointer Sisters enjoying their 18th career hit with "Jump (For My Love)".
1986: Steve Winwood released the single "Higher Love". (Note: one website naively says the single was released June 20, the same day as the album 'Back in the High Life'. "Higher Love" debuted on the Singles chart on June 14. It is physically impossible for a song to make the Singles chart if it has not yet been released as a single. "Higher Love" was released as a 45 in advance of the album, on June 9.)
1986: Bob Dylan and Tom Petty & the Heartbreakers played at the Sports Arena in San Diego, California.
1988: Fleetwood Mac played at the Waldbühne in West Berlin, West Germany.
1990: "Do You Remember?" by Phil Collins maintained its spot at #1 for a second week on the Adult Contemporary chart.
1990: Wilson Phillips had the new #1 song with "Hold On" from their great debut album sending "Vogue" by Madonna to #2. Bell Biv DeVoe's "Poison" moved up to 3 while Heart's former strong #2 "All I Wanna' Do Is Make Love To You" slid down to 4. The rest of the Top 10: Roxette's "It Must Have Been Love" from the great movie Pretty Woman, Janet Jackson's "Alright" at #6, Linear had song #7 with "Sending All My Love", New Kids on the Block moved from 16 to 8 with "Step By Step", M.C. Hammer remained at #9 with "U (sic) Can't Touch This" and Sinead O'Connor's former #1 "Nothing Compares 2 (sic) U (Sic)" at #10.
1993: Glenn Frey released his video Live in Dublin. (Note: One website reports the video was released July 2, 1993 and one says it was released on September 15 of 1992. 'This Day in Eagles History' reports that the release date was June 9, 1993.)
1993: The United States Postal Service unveiled its Legends of American Music stamp collection. Elvis Presley, Buddy Holly, Bill Haley, Otis Redding, Ritchie Valens, Clyde McPhatter and Dinah Washington were featured in the set on this date in their Rock & Roll/Rhythm & Blues series.
Michael Bolton scored a Top 10 album...
1990: Back when a Rap album was actually decent, M.C. Hammer became the first Rap act to reach #1 with Please Hammer Don't Hurt 'Em, taking over from Sinead O'Connor's.
I Do Not Want What I Haven't Got.
Brigade from Heart remained at 3 with the Soundtrack to "Pretty Woman" holding steady at 4. The rest of the Top 10: Poison from Bell Biv DeVoe, Soul Provider, the great album by Michael Bolton at #6, Depeche Mode moving up with Violator, Janet Jackson's Rhythm Nation 1814 at #8, Shut Up and Dance by Paula Abdul at 9 and Wilson Phillips moving into the Top 10 with their debut.
1991: Amy Grant released the single "Every Heartbeat". (Note: some websites naively say the single was released June 13, the same date as the album 'Heart in Motion'. "Every Heartbeat" debuted on the Singles chart on June 14. It is physically impossible for a record company to mail a single to radio stations, be received by the radio stations, listened to and added to radio station playlists, reported to the trade papers and be printed and published by the trade papers, all on the same day. "Every Heartbeat" was released on June 9 in advance of the album.)
1993: Arthur Alexander, who had a hit with "You Better Move On" in 1962, died of a heart attack at the age of 53.
1994: Lisa "Left-Eye" Lopes of TLC set fire to her boyfriend's (Andre Rison of the Atlanta Falcons) house.
1997: The Spice Girls began filming Spice World.
1997: Carl Perkins underwent surgery in Memphis, Tennessee to clear blocked arteries in his neck.
1998: The Ronettes appeared in the New York State Supreme Court to testify in their lawsuit against producer Phil Spector. The group charged that Spector, his record label and successive labels breached their contract by not paying royalties since 1963. The suit was originally filed in 1988.
2001: The Eagles were in concert at Earls Court in London, England for the first of four shows.
2004: Britney Spears was hospitalized for arthroscoptic surgery after falling during a video shoot for her single "Outrageous".
2004: Usher's Confessions returned to #1 on the Album chart.
2006: Robbie Williams was in concert at Croke Park in Dublin, Ireland.
2007: George Michael played the first of two shows at the new Wembley Stadium in London.
2010: The Black Eyed Peas released the album The E.N.D. (Note: several websites report the album was released June 3. It was released June 9, according to 'Billboard'.)
Born This Day:
1929: Johnny Ace was born in Memphis, Tennessee; died playing Russian roulette on December 25, 1954 in Houston, Texas.
1934: Jackie Wilson was born in Detroit, Michigan; suffered a heart attack on stage at a New Jersey nightclub in 1975 that put him in a coma; he died January 21, 1984 in Mount Holly, New Jersey.
1941: Jon Lord, elite Deep Purple keyboardist, was born in Leicester, Leicestershire, England; died of a pulmonary embolism in London on July 16, 2012 after battling pancreatic cancer.
1946: Stuart Edwards of Edison Lighthouse
1949: George Bunnell of Strawberry Alarm Clock
was born in Lawrence, Massachusetts.
1950: Trevor Bolder, songwriter and bassist of Uriah Heap, was born in Kingston upon Hull, East Riding of Yorkshire, England; died of cancer May 21, 2013 in Cottingham, Northamptonshire, England.
1951: Terry Uttley, a founding member of Smokie ("If You Think You Know How To Love Me")
1954: Peter Byrne, lead singer of Naked Eyes and later Climie Fisher, was born in Bath, Somerset, England.
1967: Dean Felber, bassist of Hootie & the Blowfish, was born in Bethesda, Maryland.
1967: Dean Dinning, bassist of Toad the Wet Sprocket, was born in Santa Barbara, California.
1970: Ed Simons, keyboard player for the Chemical Brothers, was born in Herne Hill, London. (Note: one website reports he was born in Dulwich, London while another says he was born in Herne Hill, London and others lazily say he was born in London. London is both a city and a county so saying someone was born in London implies they were born in the city. Simons was born in Herne Hill in the county of London.)
1978: Matthew Bellamy, vocalist and guitarist for Muse, was born in Cambridge, Cambridgeshire, England.