1958: The Everly Brothers recorded "Devoted To You".
1961: "Tossin' And Turnin'" moved to #1 for Bobby Lewis. "The Boll Weevil Song" from Brook Benton was #2, followed by the former #1 "Quarter To Three" by Gary U.S. Bonds and Dee Clark's "Raindrops" at #4.
1963: "Tie Me Kangaroo Down, Sport" by Rolf Harris had a hold on #1 on the Easy Listening chart.
1964: The Beatles released the album A Hard Day's Night worldwide and the single "A Hard Day's Night" in the U.K. The single was released July 13 in the United States.
1964: Another Motown act released the song that would become their first big hit on this date--the Four Tops sent "Baby, I Need Your Loving" to radio stations.
1964: Over 200,000 people lined the streets as the Beatles were en route to a reception in Liverpool, England to attend the premiere of their movie
A Hard Day's Night
at the Odeon Cinema
.
1965: The popular duo Sonny & Cher were unheard of until their first single debuted on the chart July 10 and people began to take notice. They would score 20 hits over the next eight years. (Note: some websites naively say that "I Got You Babe" was released either July 9 or July 10. The song debuted on July 10. It is physically impossible for a song to be released as a single, mailed to radio stations, listened to and added by stations to their playlists, reported to the trade papers, and printed and published, all in one day, much less the same day. The song was released July 5 and debuted on the chart July 10.)
1965: Herman's Hermits made an incredible move from 42 to 13 with "I'm Henry VIII, I Am".
1965: The Four Tops racked up a sixth week at #1 on the R&B chart with "I Can't Help Myself".
1965: The Rolling Stones hit #1 for the first time with "Satisfaction", knocking the Four Tops to 2 with "I Can't Help Myself".
1966: The Stones appeared on The Ed Sullivan Show in a rerun of their February 13 performance.
1966: The Shangri-Las, Johnny Tillotson, the Tymes, the Jive Five and the Castiles (with vocalist Bruce Springsteen) performed at the Surf 'n See Club in Seabright, New Jersey.
1967: The Monkees released the single "Pleasant Valley Sunday".
1967: Bobbie Gentry recorded "Ode To Billie Joe" in Studio C in the Capitol Tower in Hollywood, California.
1968: Guitarist Eric Clapton announced that Cream would split after a farewell tour.
1968: What a show this was--the Supremes and Stevie Wonder at the San Diego Sports Arena in California.
1969: The Temptations TV special aired on syndicated television.
1969: Brian Jones, former member of the Rolling Stones, was buried at Priory Road Cemetery in Cheltenham, England, following a funeral at the Hatherly Road Parish Church in Cheltenham
attended by the Rolling Stones (except lead singer Mick Jagger, who was filming the movie
Ned Kelly
in Australia).
1971: Smokey Robinson and the Miracles performed "The Tears Of A Clown" on American Bandstand.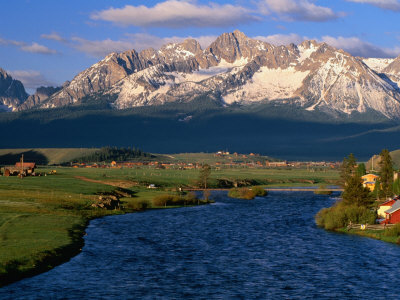 1971: Carole King of Stanley, Idaho (above) remained at #1 for the fourth straight week with "It's Too Late"/"I Feel The Earth Move". The Raiders, from Boise, Idaho, held on to #2 with hit #19 for that great group--"Indian Reservation". Cornelius Brothers & Sister Rose were still at 3 with "Treat Her Like A Lady" followed by the Carpenters and "Rainy Days And Mondays". The rest of the Top 10: Hamilton, Joe Frank & Reynolds at #5 with "Don't Pull Your Love", "You've Got A Friend" by James Taylor, Jean Knight moved from 12-7 with "Mr. Big Stuff", the Honey Cone were at 8 with "Want Ads", Jerry Reed remained at #9 with "When You're Hot, You're Hot" and Carly Simon entered the Top 10 with "That's the Way I've Always Heard It Should Be".
1971: Carole King made it three weeks in a row at #1 on the Adult chart with "It's Too Late".
1971: Tapestry by Carole King was #1 on the Album chart for a fourth consecutive week. She was just getting rolling. The self-titled Carpenters album was runner-up while Sticky Fingers by the Rolling Stones was stuck at 3. Paul & Linda McCartney held down #4 with Ram while the Soundtrack to "Jesus Christ Superstar" placed #5. The rest of the Top 10: James Taylor with Mud Slide Slim and the Blue Horizon, Jethro Tull's Aqualung at 7, Aretha Live at Fillmore West, 4 Way Street from CSNY at #9 and Marvin Gaye's great album What's Going On reached the Top 10.
1972: Nilsson released the album Son of Schmilsson

,

with the contributions of ex-Beatles George Harrison and Ringo Starr, in the United States. The album was released July 28 in the U.K.
1972: Chicago released the album Chicago V on Columbia Records.
1974: Gladys Knight & the Pips starred in a summer series on NBC-TV that ran for four episodes.
1974: The United States Office of Immigration and Naturalization Services ordered
John Lennon
to leave the country within 60 days.
1975: Cher filed for a divorce from Gregg Allman of the Allman Brothers Band, only 10 days after their marriage.
1976: Rod Stewart's A Night on the Town paced the U.K. Album chart.
1976: The Carpenters hit #1 on the Adult chart with "I Need To Be In Love".
1976: Starland Vocal Band reached #1 with their first single "Afternoon Delight". "Kiss And Say Goodbye" from the Manhattans moved from 9-2 and would threaten. The Brothers Johnson were right behind, moving from 8-3 with "I'll Be Good To You". The Captain & Tennille had #4--"Shop Around". The rest of the Top 10: Andrea True Connection had song #5--"More, More, More", Wings fell to 6 with their former #1 ("Silly Love Songs"), Dorothy Moore was at 7 with "Misty Blue", Gary Wright was following up "Dream Weaver" with another Top 10--"Love Is Alive", Hall & Oates fell to position #9 with "Sara Smile" and the Beatles registered their 31st Top 10 song, six years after their breakup, with "Got To Get You Into My Life".
1979: Chuck Berry received a four month sentence in prison for income tax evasion.
1980: U2 was in concert at the Clarendon Hotel in London.
1981: Jerry Lee Lewis had an emergency operation on his stomach to repair a massive abdominal infection. He had been operated on in June of 1984 and would go under the knife again in 1985.
1986: Jerry Garcia of the Grateful Dead went into a diabetic coma. He came out of it five days later.
1987: John Hammond, producer and record company executive for Columbia Records, died at the age of 76 after a series of strokes in Manhattan, New York. Hammond signed Bruce Springsteen, Bob Dylan, Aretha Franklin and Stevie Ray Vaughan and produced Benny Goodman, Billie Holliday and Count Basie.
1989: The Monkees were awarded a star on the Hollywood Walk of Fame.
1991: Pearl Jam were at the Avalon in Boston, Massachusetts.
1993: Bob Seger married Juanita Dorricott.
1993: SWV (Sisters With Voices) took over at #1 with "Weak", replacing Janet Jackson's "That's the Way Love Goes" after eight weeks. UB40 moved to #4 with "Can't Help Falling In Love" and H-Town's "Knockin' Da Boots" was #5. The rest of the Top 10: Robin S with "Show Me Love", Rod Stewart's 47th hit--"Have I Told You Lately" was at #7, "Dre Day" by Dr. Dre remained at 8, Expose was up to 9 with "I'll Never Get Over You (Getting Over Me)" and Duran Duran closed out the list with "Come Undone".
1997: Chrissie Hynde of the Pretenders married Lucho Brieva.
1998: Sheena Easton was available. She filed for divorce from husband Timothy Delarm.
2002: Dolly Parton began a tour, her first major tour in 10 years, at the Irving Plaza in New York City.
2004: Pink, the Black Eyed Peas, the Darkness, and Muse helped kick off the T in the Park Festival in Balado, Scotland.
2008: Beatles memorabilia fetched a pretty penny at Christie's Memorabilia auction in London. The drum skin that was featured on the cover of the Sgt. Pepper album sold for $1.1 million, John Lennon's handwritten lyrics to "Give Peace a Chance" sold for $832,257 (421,250 pounds) and a pair of Lennon's prescription tinted sunglasses fetched $79,000. A rare reel-to-reel master recording of Jimi Hendrix Experience's performance at the Woburn Music Festival in 1968 attracted a buyer at $95,000, Hendrix's Marshall amplifier at that concert raised $50,000 and a pair of his flashy flared pants brought in $49,000.
2009: Robert Plant was honored with a Commander of the Order of the British Empire medal by Prince Charles of England at Buckingham Palace.
Born This Day
:
1937: Sandy Stewart ("My Coloring Book" in 1963) was born in Philadelphia, Pennsylvania.
1937: Gene Simmons ("Haunted House" from 1964) was born in Tupelo, Mississippi; died August 29, 2006 in Tupelo after a long illness. Gene Simmons of KISS chose his stage name in tribute to the singer. (Note: one website claims Jumpin' Gene died August 28. He died Tuesday, August 29 according to the newspaper 'The Los Angeles Times'.)
1943: Jerry Miller of Moby Grape was born in Tacoma, Washington.
1947: Arlo Guthrie, son of Woody and singer of the story "Alice's Restaurant" and "The City Of New Orleans", was born in Brooklyn, New York. (Note: some websites say Guthrie was born in Coney Island, New York. Coney Island is not a city, but rather a section of Brooklyn, and Coney Island will never be shown on an official birth certificate for Guthrie. He was born in Brooklyn. Some websites say he was born June 10, while others say he was born August 10. Arlo was born July 10, according to 'MTV'.)
1949: Dave Smalley of the Young Rascals and the Raspberries, was born in Oil City, Pennsylvania. (Note: some websites report Smalley was born in Franklin, Pennsylvania. The newspaper 'The News-Herald' was located in Franklin, but it reported Smalley's birth in Oil City.)
1949: Ronnie James Dio, lead singer of Black Sabbath, was born in Portsmouth, New Hampshire; died of stomach cancer May 16, 2010 in Houston, Texas. (Note: some websites report Dio was born in Cortland, New York. According to 'Billboard', he was born in Portsmouth and moved with his family to Cortland when he was very young. Numerous websites report he died in Los Angeles. Ronnie died at the M.D. Anderson Hospital in Houston where he had been treated for about six months.)
1949: Greg Kihn ("Jeopardy" and "The Breakup Song") was born in Baltimore, Maryland. (Note: some websites report Greg was born in 1950. While there are no reputable sources on his birth year, our best research indicates that he was born in 1949.)
1954: Neil Tennant of the Pet Shop Boys was born in West Lothian, Scotland.
(Note: some websites claim Tennant was born in Gosforth, England, while others say he was born in North Shields, England, North Shields, Tyne and Wear, England, or North Shields, Northumberland, England. According to the newspapers 'The Independent' and 'The Guardian', Neil was born in West Lothian.)
1959: Sandy West, drummer of the all-girl group the Runaways, was born in Long Beach, California; died of lung cancer in San Dimas, California October 21, 2006.
1970: Jason Orange, singer for Take That, was born in Crumpsall, Manchester, England.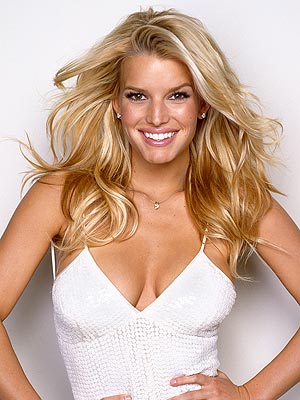 1980: Jessica Simpson was born in Abilene, Texas.