1959: "Mack The Knife" by Bobby Darin was #1 for the fifth consecutive week.
1963: Dion walked out of a taping of the British television show Ready Steady Go!, complaining that the go-go dancers were distracting him. Welcome to the club.
1964: The Lettermen released the single "Goin' Out of My Head"/"Can't Take My Eyes Off You".
1964: Cliff Richard, Brenda Lee, Cilla Black and the Bachelors performed for Queen Elizabeth of Britain in London.
1966: Boise, Idaho's Paul Revere & the Raiders appeared on the popular Batman show on ABC-TV.
1967: The Beatles finished recording their next single "Hello Goodbye" at Abbey Road Studios in London.
1968: Cream was in concert at Madison Square Garden in New York City during their farewell tour. They were presented with a platinum disc honoring a million sales of their album
Wheels of Fire
.
1968: The Doors performed two shows at the Veterans Memorial Hall in Columbus, Ohio.
1968: James Brown had the #1 R&B song for a fifth week with "Say It Loud - I'm Black And I'm Proud".
1968: Mary Hopkin reached #1 on the Easy Listening chart with the great song "Those Were The Days".
1968: Dion had a big solo hit as "Abraham, Martin And John" moved from 66 to 35.
One of the best the Grass Roots gave us...
1968: "Hey Jude" made it six weeks at #1 for the Beatles. Apple Records labelmate Mary Hopkin climbed to #2 with "Those Were The Days". "Little Green Apples" fell for O.C. Smith while The Crazy World of Arthur Brown slipped down with "Fire". The rest of a solid Top 10: "Midnight Confessions" from the Grass Roots at #5, the Turtles with "Elenore", Gary Puckett from Twin Falls, Idaho & the Union Gap with "Over You", Johnny Nash entered the Top 10 with "Hold Me Tight", Diana Ross & the Supremes bounced up from19 to 9 in only their third week of release with "Love Child" and Cream scored their second Top 10 with "White Room".
1969: The Archies had the top U.K. song with "Sugar, Sugar".
1970: Tony Orlando & Dawn released the single "Knock Three Times".
1971: Bob Dylan released Bob Dylan's Greatest Hits, Volume 2.
1973: He'd been playing cocktail bars up to this time. But that was soon going to change. On this date, Billy Joel released his first career single--"Piano Man".
1973: Ringo Starr released the album Ringo, with all four members of the Beatles performing on the record.
1973: John Lennon released the album
Mind Games
in the U.S
.
1973: The show Barbra Streisand and Other Musical Instruments was shown on CBS-TV.
1974: George Harrison went on the road for the first time in eight years, as the Beatles had ceased touring in 1966. Harrison became the first former

Beatle

to tour as a solo artist, opening his show in Vancouver, British Columbia, Canada.
1974:
So Far
, the greatest hits package from Crosby, Stills, Nash & Young took over as the #1 album, followed by Stanley, Idaho's Carole King with
Wrap Around Joy
. The previous #1
Can't Get Enough
from Barry White fell, John Lennon's new album
Walls and Bridges
moved from 12-4 and
Not Fragile
, the great album from Bachman-Turner Overdrive, was #5.
The great sound of BTO...
1974: Stevie Wonder reached the mountain top with "You Haven't Done Nothin'", the third #1 for him in the last two years and 35th career hit. Bachman-Turner Overdrive was motoring up with "You Ain't Seen Nothin' Yet" while Stanley Idaho's Carole King hit #3 with "Jazzman". Elton John slid up with "The Bitch Is Back" while Bad Company's first hit "Can't Get Enough" was up to #5. The rest of the Top 10: John Lennon with "Whatever Gets You Thru The Night", moving up from 12 to 6, Tony Orlando & Dawn's "Steppin' Out", although few stations played it, Lynyrd Skynyrd and "Sweet Home Alabama", Mac Davis with Stop And Smell The Roses" at #9 and America had another Top 10 with "Tin Man".
1977: The Santa Monica Superior Court ordered Bob Dylan to return his children to his estranged wife Sara. (Note: many websites show the date as November 3. That was the date the newspaper was printed that showed the story. According to 'The Los Angeles Times', the correct date is November 2.)
1979: The Who movie Quadrophenia opened in theaters.
1979: Mick and Bianca Jagger divorced.
1979: Def Leppard opened for AC/DC at the Hammersmith Odeon in London.
1981: Hall & Oates released the single "I Can't Go For That". (Note: Some websites report the date of release as December 14. Unless there were some mighty clairvoyant chart makers, this is not only funny, but impossible, for the song debuted on the chart on November 14.)
1984: Marvin Gaye, Sr. was sentenced to a six-year suspended sentence and five years probation for the manslaughter of his son Marvin Gaye.
1985: Simple Minds reached #1 on the U.K. Album chart with Once Upon a Time.
A-ha's "Take On Me"...
1985: Stevie Wonder had #1 with "Part-Time Lover" while "Miami Vice Theme" from Jan Hammer moved to challenge. The previous #1 "Saving All My Love For You" by Whitney Houston fell to #3 and Tears for Fears stepped up with "Head Over Heels". The rest of the Top 10: The former #1 "Take On Me" from A-ha, Glenn Frey moved up nicely with "You Belong To The City", Starship scored their fifth Top 10 song and first in seven years with "We Built This City", which moved from 13-7, Sting had a solo hit with "Fortress Around Your Heart", Loverboy moved to #9 with "Lovin' Every Minute of It" and ABC joined the party with "Be Near Me".
1987: Expose released their great song "Seasons Change".
1987: Eric Clapton played the Budokan in Tokyo, Japan.
1988: Def Leppard released their sixth single from the monumental album Hysteria--"Armageddon It".
1990: Graffiti Bridge, the fourth Prince movie, opened in theaters.
1991: "Emotions" by Mariah Carey took over at #1 on the R&B chart, her third R&B #1.
1991: Karyn White's "Romantic" was the new #1 song.
1991: Michael Bolton had the #1 Adult Contemporary song with his remake of the Percy Sledge classic "When A Man Loves A Woman".
1991: Ropin' the Wind by Garth Brooks was #1 on the Album chart for a fourth week.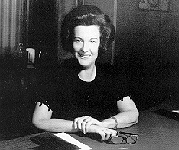 1995: Florence Greenberg, a housewife who moved from releasing an improbable hit record by teenage group the Shirelles ("Dedicated To The One I Love") to owning one of the top independent record labels of the 60's (Scepter Records), died of heart failure from complications of a stroke in Hackensack, New Jersey at the age of 82. (Note: some websites erroneously place the date of death as November 1. According to 'The New York Times', Greenberg died on Thursday, November 2.)
1999: Jewel released the album
Joy: A Holiday Celebration
featuring songs of the season like "Oh Holy Night".
2003: Sean "P Diddy Daddy Puffy Puff Daddy Combs" ran in the New York City Marathon.
2003: R.E.M. led the way on the U.K. Album chart with their greatest hits package In Time.
2005: Destiny's Child owned the top album with
#1's
, their greatest hits collection.
Born This Day:
1937: Earl "Speedo" Carroll of the Cadillacs and Coasters was born in New York City; died following a stroke in New York City on November 25, 2012.
1938: Jay Black (real name David Blatt) of Jay & the Americans ("Come a Little Bit Closer") was born in New York City.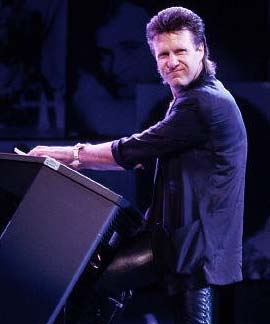 1944: Keith Emerson, elite keyboardist with Emerson, Lake & Palmer, was born in Todmorden, West Yorkshire, England.
1945: J.D. Souther ("You're Only Lonely" was born in Detroit, Michigan.
1946: Len "Chip" Hawkes, bassist and vocalist of the Tremeloes ("Silence Is Golden"), and father of Chesney Hawkes, was born in Shepherd's Bush, London. (Note: several websites show his birth year as 1945, but according to 'Billboard', 'Allmusic.com' and 'MTV', he was born in 1946.)
1947: Dave Pegg, bassist and multi-instrumentalist of Fairport Convention and Jethro Tull and also a record producer, was born in Acocks Green, Birmingham, England.
1952: Maxine Nightingale ("Right Back Where We Started From" was born in Wembley, London, England.
1956: Chris "Fred" Fairbrass of Right Said Fred ("I'm Too Sexy") (Note: some websites claim his birthdate is November 3, but according to the official website for the group, Chris was born on November 2.)
1957: Carter Beauford, drummer of the Dave Matthews Band, was born in Charlottesville, Virginia.
1961: K.D. Lang was born in Edmonton, Alberta, Canada. (Note: many websites incorrectly state that she was born in Consort, but according to the books 'Prairie People: A Celebration of My Homeland' by Robert Collins and 'The New Generation of Country Musivc Stars: Biographies of 50 Artists Born After 1940' by David Dicaire, she was born in Edmonton, and moved to Consort with her family when she was nine months old.)
1963: Bobby Dall, bassist of Poison, was born in Miami, Florida. (Note: some websites report that Dall was born in Mechanicsburg, Pennsylvania. It was drummer Rikki Rockett of the group that was born in Mechanicsburg, not Dall.)
1969: Reginald Arvizu, bassist and vocalist of Korn, was born in Bakersfield, California. (Note: some websites show his birthplace as Los Angeles Country, but according to Reginald himself, he was born in Bakersfield and relocated to Huntington Beach.)
1975: Chris Walla, guitarist for Death Cab for Cutie, was born in Bothell, Washington.
1978: Nelly (who really is Cornell Iral Haynes, Jr.) was born in Austin, Texas. (Note: some websites show his birthplace as St. Louis, Missouri, but according to 'The New York Times', although Nelly grew up in St. Louis, he was born in Austin, where his father was stationed in the U.S. Air Force.)