1951: Ivor Novello, singer and composer from Wales, died of of coronary thrombosis in London at age 58. The annual British songwriter award is named after him.
1958: The Everly Brothers recorded "All I Have To Do Is Dream".
1961: "Shop Around" by the Miracles was the #1 song on the R&B chart for the eighth week.
1962: Frank Sinatra recorded his final session with Capitol Records in Hollywood, California. He then recorded exclusively for his own Reprise label.
1964: The Elvis Presley movie Kissin' Cousins premiered in theaters. (Note: several websites list the opening date as March 11. According to numerous sources, including the website 'the-numbers.com', the correct release date is March 6.)
1965: The Rolling Stones Number 2 was the top album in the U.K.
1965: Beatles '65 was the #1 album for the ninth week in the United States with the "Goldfinger" Soundtrack and the "Mary Poppins" Soundtrack the next best.
1965: Roger Miller ruled the Easy Listening chart for the fourth week with "King Of The Road".
1965: "My Girl" by the Temptations took the top spot on the R&B chart for the sixth week.
1965: After four releases, the Temptations had not only their first Top 10 but also their first #1 song--"My Girl". Gary Lewis & the Playboys relinquished with "This Diamond Ring" and the former #1 "You've Lost That Lovin' Feelin'" by the Righteous Brothers was third.
1966: The Rolling Stones began recording "Paint It Black" at RCA Studios in Hollywood, California.
1967: The Beatles recorded sound effects for the song "Sgt. Pepper's Lonely Hearts Club Band" at Abbey Road studios in London.
1970: The Beatles released the single "Let It Be". (Note: some websites erroneously say the single was released March 16. "Let It Be" was released March 6, according to the books 'The Rough Guide to the Beatles' by Chris Ingham, 'The Beatles Encyclopedia: Everything Fab Four' by Kenneth Womack, and 'All the Songs: The Story Behind Every Beatles Release' by Philippe Margotin and Jean-Michel Guesdon.)

1971: The Carpenters continued to own the #1 Adult song with "For All We Know".
1971: The Temptations had not only their 10th #1 song on the R&B chart but incredibly the 19th song to make the Top 3 in that genre with "Just My Imagination (Running Away With Me)".
1971: George Harrison had one of the hottest new songs as "What Is Life" moved from 66 to 27.
Not too many voices purer than Karen's...
1971: The Osmonds remained at #1 for the third week with "One Bad Apple", holding off "Mama's Pearl" from the Jackson 5. The late Janis Joplin was up to #3 with her only big hit, "Me And Bobby McGee", while the Temptations jumped from 16 to 4 with "Just My Imagination (Running Away With Me)". The rest of the Top 10: Gordon Lightfoot with "If You Could Read My Mind" at #5, although many stations had it #1, Tom Jones shot up from 17-6 with "She's A Lady", "For All We Know" became the Carpenters' third straight Top 10, Jerry Reed's Amos Moses was at #8, the Nitty Gritty Dirt Band and "Mr. Bojangles" and Wadsworth Mansion fell with "Sweet Mary".
1973: John Lennon's visa extension was canceled by the Office of the Immigration Department in New York State. The extension had been approved just five days previous.
1976: EMI Records re-released all 22 British Beatles singles and "Yesterday" was released for the first time in the U.K. as a 45.
1976: The Sylvers grabbed the top spot on the R&B chart with "Boogie Fever".
"Dream Weaver" took us through the night...
1976: Although Smokey Robinson had left for a solo career, the Miracles rose to #1 with "Love Machine". Eric Carmen was up to #2 with "All By Myself", the Four Seasons challenged with "December, 1963 (Oh, What A Night)" and former #1 "Theme From 'S.W.A.T.'" by Rhythm Heritage was now fourth. The Eagles scored their fourth consecutive Top 5 song with "Take It To The Limit" and Gary Wright had a big first hit with "Dream Weaver". The rest of the Top 10: "Lonely Night (Angel Face)" by the Captain & Tennille, Paul Simon's former #1 "50 Ways To Leave Your Lover" was down to #8, Nazareth and "Love Hurts" and Hot Chocolate fell to 10 with "You Sexy Thing".
1977: An Evening With Diana Ross was televised by ABC.
1982: Dick Clark donated the podium he used for decades on American Bandstand to the Smithsonian Museum.
1982: The Go-Go's had themselves a #1 album as Beauty and the Beat topped all challengers. Escape from Journey was second.
1982: "Through The Years" by Kenny Rogers was the new #1 on the Adult Contemporary chart.
1989: Smokey Robinson's autobiography
Inside My Life was released.
1989: Steven Tyler and his wife Theresa celebrated the birth of daughter Chelsea Anna.
1991: George Michael played the first of four sold-out concerts at the Tokyo Dome in Tokyo, Japan.
1993: Kenny G achieved a #1 song on the Adult Contemporary chart with "Forever In Love".
1993: Peabo Bryson & Regina Belle had the new #1 song with "A Whole New World", ending one of the most spectacular runs of the Rock Era. Whitney Houston had held that position for 14 incredible weeks with "I Will Always Love You". Duran Duran's big comeback hit "Ordinary World" was in third while Snow made a 10-4 move with "Informer". Other notable songs in the Top 10: Whitney Houston scored a second song in the week's list with her remake of the Chaka Khan song "I'm Ever Woman", Arrested Development dropped with "Mr. Wendal", Jade had their first Top 10 with "Don't Walk Away" and Bon Jovi moved to #10 with "Bed Of Roses".
1993: For the 13th week, "The Bodyguard" Soundtrack was #1 on the album chart. Breathless from Kenny G was second. Pearl Jam (Ten from #9) and Michael Jackson's Dangerous both entered the Top 10.
1995: Real McCoy released the single "Run Away".
1999: Monica owned the #1 song with "Angel Of Mine".
2000: Foxy Brown crashed her car into a fence in Brooklyn, New York. Brown was admitted by a hospital and released the next morning, but she was charged with aggravated unlicensed operation of a vehicle.
2000: Michael Jackson gave an emotional speech at Oxford University in England about his childhood.
2001: In today's edition of Dangerous Inmates Run Rap Music, DMX proved that Rappers can't be rehabilitated, as he assaulted two corrections officers in Erie County Correctional Facility in New York State.
2003: The death toll in the Great White nightclub fire rose to 99 when Mitchell Shubert died in a hospital in Massachusetts. A pyrotechnics explosion February 21 at Great White's gig at the Station in West Warwick, Rhode Island killed 96 the night of the explosion and left over 230 patrons injured.
2006: King Floyd, who gave us one of The Top 100 R&B Songs of the 1970's* ("Groove Me" from 1970) died of complications from a stroke and diabetes in Jackson, California at age 61.
2008: A charity in the U.K. warned that nine out of ten young people had already experienced the first signs of hearing damage from listening to loud music. The group said that fans should wear ear plugs to protect their hearing without getting in the way of their love of music. Experts said nearly all concerts, bars and clubs included prolonged exposure to noise over 85 decibels. That's not being a wussie; that's being smart.
2010: Stevie Wonder was made a Commander of the Arts and Letters by the government of France in Paris.
2013: Alvin Lee, great guitarist with Ten Years After, died at age 68 in Spain after complications from a routine surgical procedure.
Born This Day:
1936: Sylvia Robinson, who had the hit "Pillow Talk" on her own and "Love Is Strange" with Mickey Baker as Mickey & Sylvia, was born in New York City; died September 29, 2011 in Secaucus, New Jersey from congestive heart failure. (Note: some websites say Robinson was born in Harlem, New York, but according to the newspaper 'The New York Times', she was born in New York City.)
1939: Jerry Naylor, lead singer of the Crickets after Buddy Holly died, was born in Stephenville, Texas. (Note: some websites report that Naylor was born in Stephenville, Texas, but according to album liner notes and the book 'Country Music: The Encyclopedia' by Irwin Stambler and Grelun Landon, Naylor was born in Chalk Mountain.)
1944: Mary Wilson of the Supremes was born in Greenville, Mississippi.
1945: Hugh Grundy, drummer of the Zombies, was born in Winchester, Hampshire, England. (Note: some websites report that Grundy was born in Winchester, Hants, England, and 'Billboard' reports that he was born in Hampshire, England. Hampshire is a county in England, not a city or town. Winchester is the primary town in Hampshire, where Grundy was born, according to the book 'Where Have All the Pop Stars Gone?' by Marti Childs, Marti Smiley Childs and Jeff March.)
1944: David Gilmour, songwriter and lead guitarist of Pink Floyd, was born in Cambridge, England.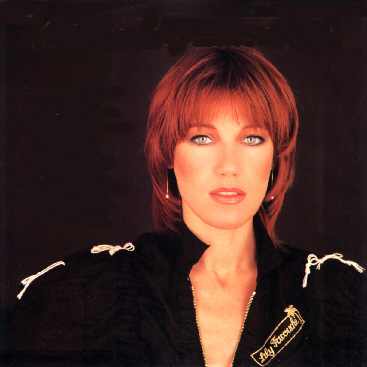 1947: Kiki Dee ("I've Got The Music In Me" and her duet with Elton John--"Don't Go Breaking My Heart") was born in Bradford, West Riding of Yorkshire, England. (Note
: some publishers of websites with no knowledge of England or journalistic ability say Kiki, whose real name is Pauline Matthews, was born in Bradford, Yorkshire, England, or in Bradford, West Yorkshire. There is no such county--Yorkshire is currently split into four counties, North Yorkshire, South Yorkshire, West Yorkshire, and East Riding of Yorkshire. In 1947, when Matthews was born, Bradford was located in what was then known as the county of West Riding of Yorkshire. The county of West Yorkshire was created with the Local Government Act of 1972, long after Matthews was born.)
1977: Bubba Sparxxx (real name Warren Mathis) was born in LeGrange, Georgia.