1955: Buddy Holly opened for Bill Haley & the Comets in Lubbock, Texas. Eddie Crandell was in the audience and arranged for Holly to record his first demo.
1959: Bobby Darin reached #1 in the U.K. with "Mack The Knife".
1964: Charlie Watts of the Rolling Stones and Shirley Ann Arnold were secretly married in Bradford, England.
1964: The Beatles played two performances at the ABC Cinema in Ardwick, Manchester, England.
1966: Grace Slick debuted as the lead singer of Jefferson Airplane.
1967: The second series of The Monkees television show began in the U.K.
Back when music artists had soul, man...(unlike today)...
1967: "Soul Man" by Sam & Dave was the new #1 song on the R&B chart.
1967: Ode to Billie Joe was the new #1 album, displacing Sgt. Pepper's Lonely Hearts Club Band after 15 weeks.
The Alarm woke up listeners in October with this great song...
1967: Strawberry Alarm Clock made a strong move (59 to 34) with "Incense And Peppermints".
1967: "The Letter" spent a fourth week at #1 for the Box Tops, but had strong competition from "Never My Love" by the Association and "To Sir With Love", which moved up from #11 to #3 for Lulu.
1969: Police in New Jersey issued a warrant for the arrest of Frank Sinatra based on alleged connections to the mafia.
1969: B.J. Thomas released the single "Raindrops Keep Fallin' On My Head".
1971: John Lennon appeared on The Dick Cavett Show on ABC-TV.
1972: Police in Adelaide, Australia arrested Joe Cocker and his band for possession of marijuana and heroin.
1972: The Spinners had the new #1 R&B song--"I'll Be Around".
1972: "Garden Party" by Rick Nelson took over as the top Easy Listening song.


1972: Fourteen year-old Michael Jackson reached #1 as a solo performer with "Ben". Bill Withers was up with "Use Me" and the Main Ingredient had the right formula with "Everybody Plays The Fool". Elvis Presley's last Top 10 song "Burning Love" was up to #4, jumping ahead of the Raspberries and "Go All the Way". the Moody Blues had the only new Top 10 song with "Nights In White Satin".
1972:
Chicago V
was the #1 album for the 10th week with Leon Russell's
Carney
#2 and Rod Stewart remaining at 3 with
Never a Dull Moment
. Elton John was moving up with
Honky Chateau
. The rest of the Top 10:
Big Bambu
from Cheech & Chong,
Superfly
by Curtis Mayfield, the incredible album
Days of Future Passed
moved from 14 to 7 after 57 weeks on the chart,
Seven Separate Fools
by Three Dog Night,
The London Chuck Berry Sessions
sat at #9 and
Moods
from Neil Diamond was #10.
1974: Chicago released the single "Wishing You Were Here".
1974: Helen Reddy released the single "Angie Baby".
1975: The Eagles were in concert at the University of Michigan in Ann Arbor, Michigan.
1976: Aerosmith began their first U.K. tour at the Empire Theatre in Liverpool, England.
1977: Linda Ronstadt sang the National Anthem at the third game of the World Series.
1977: Bing Crosby, who ventured to Madrid Spain, for a golfing trip, died of a heart attack at the age of 76.
1978: Firefall had a hot new song featuring that great flute solo--"Strange Way".
1978: Funkadelic was set at #1 on the R&B chart for the third week with "One Nation Under A Groove".
Ronstadt skated up the album chart for her 5th consecutive Top 10 LP...
1978: The "Grease" Soundtrack returned to #1 on the Album chart for the third time and 10th week total. Boston's Don't Look Back was #2 with Foreigner's Double Vision and Who Are You by the Who trailing. The rest of the Top 10: Some Girls from the Rolling Stones, A Taste of Honey with their self-titled release, Nightwatch by Kenny Loggins, Dan Fogelberg & Tim Weisberg moved from 10-8 with Twin Sons of Different Mothers, Donna Summer's Live and More entered the Top 10 and Linda Ronstadt moved from 30 to 10 in her second week with Living in the U.S.A.
1978: Exile remained locked into the #1 position with their great song "Kiss You All Over". Nick Gilder remained second with "Hot Child In The City" and A Taste of Honey's former #1 "Boogie Oogie Oogie" was still hanging around. Little River Band was up with "Reminiscing" and Anne Murray edged up with "You Needed Me". The rest an excellent Top 10: "Whenever I Call You Friend" by Kenny Loggins, John Paul Young's "Love Is In The Air", Donna Summer had her 10th hit and fourth Top 10 with "MacArthur Park", Boston was on the way down with "Don't Look Back" and Olivia Newton-John & John Travolta had song #10--"Summer Nights".
1987: Bryan Adams and T'Pau were at the Newcastle City Hall in England.
1988: Def Leppard became the first artist of the Rock Era to sell seven million copies of consecutive albums as on this date, Hysteria joined Pyromania as a seven-million seller.
1989: Tracy Chapman scored a #1 album in the U.K. with Crossroads.
1989: Janet Jackson reached #1 on the R&B chart with "Miss You Much". It was her fourth straight R&B #1 song, her seventh straight Top 3 R&B song, her ninth Top 10 of that genre, and her 12th R&B hit.
1989: Don Henley had one of the fastest-rising songs (91 to 70) with "The Last Worthless Evening".
1990: Dr. Feelgood by Motley Crue was #1 on the album chart with Paula Abdul falling to 2 after 65 weeks with her solid album Forever Your Girl. Steel Wheels from the Rolling Stones was third. Girl You Know It's True by Milli Vanilli was fourth followed by Hangin' Tough from New Kids on the Block. I know, very questionable competition here. The rest of the Top 10: Pump from Aerosmith, Janet Jackson's Rhythm Nation 1814 moved from 28 to 7, Full Moon Fever by Tom Petty, Skid Row fell and Cher entered the list with Heart of Stone.
1991: Paula Abdul released the great song "Blowing Kisses In The Wind".
1995: "Fantasy" by Mariah Carey was #1 on the R&B chart for the third week.
1995: Mariah Carey had the #1 song for the third straight week with "Fantasy". Coolio's former #1 "Gangsta's Paradise" was still at #2 with Michael Jackson's "You Are Not Alone" followed by his sister Janet's hit "Runaway". "Kiss From A Rose" by Seal was #5 with TLC's former #1 "Waterfalls still hanging around.
1995: Jagged Little Pill by Alanis Morissette was the #1 album for the second week. It was just getting started.
1997: The symphonic poem of Paul McCartney "Standing Stone" debuted.
1998: Janet Jackson and *N Sync kicked off a tour at the Baltimore Arena in Maryland.
2000: The Beatles Anthology was the #1 book on the New York Times' bestseller list for non-fiction.
2003: Scott Weiland, lead singer of the Stone Temple Pilots and Velvet Revolver filed for divorce from his wife.
2003: ZZ Top released the boxed set ZZ
Chrome, Smoke & BBQ
.
2004: Eric Clapton thought he was on the Autobahn. He was suspended from driving in France after caught driving 134 mph near Merceuil. Clapton was fined 750 euro and his U.K. license was confiscated.
2006:
Freddy Fender ("Wasted Days and Wasted Nights" from 1975) died of complications from lung cancer at his home in Corpus Christi, Texas at the age of 69.
2007: In today's edition of Dangerous Inmates Run Rap Music, rapper T.I .was arrested in a parking lot for collecting machine guns and silencers.
2007: Tom Petty's documentary Runnin' Down a Dream debuted at the New York Film Festival.
2007: The Sugababes had the top U.K. album--Change.
2009: Sir Paul McCartney was named Songwriter of the Year at the ASCAP Awards in London.
Born This Day:
1926: Bill Justis, who gave us one of The Top 100 Instrumentals of the Rock Era* ("Raunchy"), was born in Birmingham, Alabama; died of cancer in Nashville, Tennessee on July 15, 1982 at the age of 55.
1930: Robert Parker ("Barefootin'" in 1966) was born in New Orleans, Louisiana.
1940: Cliff Richard (real name Harry Webb) was born in Lucknow, India.
1942: Billy Harrison of Them
1943: Dennis D'Ell of the Honeycombs ("Have I the Right") was born in London; died July 6, 2005 of cancer. (Note: some websites report his birthday as October 10, but the official Honeycombs site shows it as October 14, a date given to them by his daughter.)
1945: Colin Hodgkinson of Whitesnake was born in Peterborough, Cambridgeshire, England.
1946: Justin Hayward, guitarist, songwriter and vocalist of the Moody Blues, and a solo artist, was born in Swindon, Wiltshire, England.
1946: Dan Cafferty, lead singer and a founding member of Nazareth, was born in Dunfermline, Scotland.
1947: Norman Harris, songwriter, guitarist, arranger and producer who worked with the Delfonics, the Tr
ammps and MFSB, was born in Philadelphia, Pennsylvania; died of cardiovascular disease on March 20, 1987. (Note: some websites list his birth as October 2 and February 10, some list his birth year as 1938, 1939, or even 1958, and some show his death as March 21. Unfortunately there are no credible sources on either his birthday or date of death, but our best research shows he was born on October 14, 1947 and died March 20, 1987.)
1948: Marcia Barrett of Boney M ("Rivers Of Babylon" from 1978) was born in St. Catherine, Jamaica.
1958: Thomas Dolby ("She Blinded Me With Science" from 1983) was born in London.
1959: A.J. Pero, drummer of Twisted Sister, was born in Staten Island, New York.
1965: Karyn White ("Romantic") was born in Los Angeles.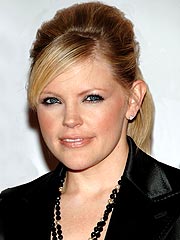 1974: Natalie Maines of the Dixie Chicks was born in Lubbock, Texas.
1975: Shaznay Lewis of All Saints was born in Islington, London.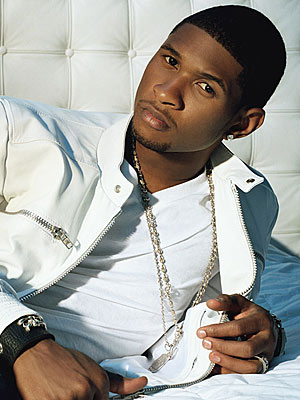 1978: Usher (Terry Raymond IV) was born in Dallas, Texas.