1955: Chuck Berry continued to own the top R&B song with "Maybellene", now in its 10th week at #1.
1957: Jerry Lee Lewis recorded the song "Great Balls of Fire" at Sun Studios in Memphis, Tennessee.
1962: The Beatles recorded a session at EMI House in Manchester Square in London, to be played on Radio Luxembourg's Friday Spectacular show on October 12.
1963: "Blue Velvet" by Bobby Vinton held the #1 spot on the Easy Listening chart for the fifth straight week.
1964: The Beatles recorded "She's a Woman" in seven takes at the EMI Studios in London. The sixth take was deemed to be the best, and the group spent a second session that night adding overdubs.
1964: Roy Orbison topped the U.K. chart with "Oh Pretty Woman".
1965: The Rolling Stones, Spencer Davis Group, Unit Four + 2 and the Checkmates were in concert at the ABC, Stockton on Tees, England.
1966: Ginger Baker, drummer of Cream, collapsed during a concert at Sussex University in England after playing a 20-minute drum solo. He recovered at a local hospital.
1966: The Temptations had the top R&B song for a third week with "Beauty Is Only Skin Deep".
1966: Revolver by the Beatles was the #1 album for the fifth straight week. The Soundtrack to "Doctor Zhivago" was #2 followed by Somewhere My Love from Ray Conniff & the Singers and What Now My Love by Herb Alpert & the Tijuana Brass. The rest of the Top 10: The Soundtrack to "The Sound of Music" in its 82nd week, Whipped Cream & Other Delights by Herb Alpert's Tijuana Brass was #6, the Rolling Stones were stationary at #7 with Aftermath, Frank Sinatra's Strangers In the Night was #8, the Best of the Beach Boys came in ninth and Sinatra At the Sands from Frank Sinatra moved into the Top 10.
Los Bravos with the #4 song of the week
1966: "Cherish" by the Association continued to set the example in a third week at #1. The Four Tops, however, were up from 7-2 with "Reach Out I'll Be There). Question Mark & the Mysterians were close behind with "96 Tears" while "Black Is Black" by Los Bravos held down #4. The rest of the Top 10: "Beauty Is Only Skin Deep" from the Temptations, the Monkees traveled from 18 to 6 with "Last Train To Clarksville", Neil Diamond's "Cherry, Cherry" took a turn up to #7, the Supremes' former #1 "You Can't Hurry Love", Count Five was up from 15 to 9 with "Psychotic Reaction" and the 4 Seasons collected their 11th Top 10 and 31st hit with "I've Got You Under My Skin".
1967: Jimi Hendrix and Arthur Brown were at the Saville Theatre in London.
1968: The Beatles recorded "I'm So Tired" and "The Continuing Story of Bungalow Bill" for the upcoming White Album.
1968: Cass Elliot debuted as a solo artist at Caesar's Palace in Las Vegas, Nevada.
1970: Lynn Anderson released the great single "Rose Garden".
1971: John Lennon released the single "Imagine" in the U.K.
1973: The Steve Miller Band released the single "The Joker".
1977: Steve Hackett announced that he was leaving the group Genesis for a solo career.
1977: Barry White remained at #1 on the R&B chart with "It's Ecstasy When You Lay Down Next To Me".
1977: "Nobody Does It Better" by Carly Simon was #1 on the Easy Listening chart for the fifth week.
1977: "Uptown Girl" by Billy Joel was a big mover, advancing from #51 to #32.
1977: "Star Wars Theme/Cantina Band" by Meco was #1 again with K.C. and the Sunshine Band coming in second--"Keep It Comin' Love". A newcomer was rocketing up the charts however--Debby Boone (daughter of Pat) was up from #15 to #3 with "You Light Up My Life". Carly Simon was able to climb to 4 with "Nobody Does It Better" and Shaun Cassidy now had song #5 with "That's Rock 'N' Roll". The rest of the Top 10: The Emotions' former #1 "Best Of My Love", Heatwave's first hit "Boogie Nights" was at #7, Foreigner and "Cold As Ice", the Commodores saw "Brick House" rise up to #9 and Andy Gibb's former #1 was still at #10--"I Just Want To Be Your Everything".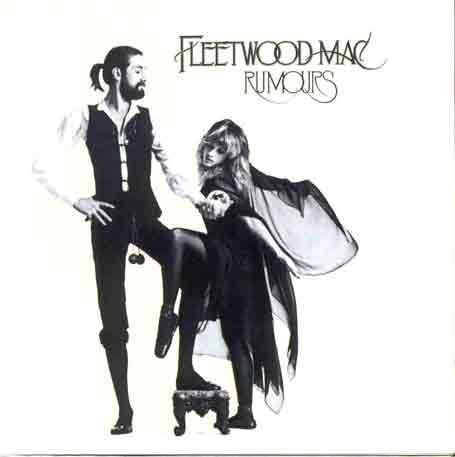 1977:
Rumours
by Fleetwood Mac had already set a Rock Era record, but it needed to accumulate a few more weeks to top stave off two famous soundtrack albums that were yet to be released. On this date, the Mac registered its 22nd week at #1.
1979: Supertramp released the single "Take the Long Way Home" from their epic album Breakfast In America.
1979: John Cougar (Mellencamp) released the first single of his career--"I Need a Lover".
1982: R.E.M. was in concert at the Peppermint Lounge in New York City.
1983: The Police held on to #1 on the Album chart for a 12th week with Synchronicity. Thriller by Michael Jackson (the #2 album) had spent 20 weeks at #1 but it wasn't done rewriting the Rock Era record book. The Soundtrack to "Flashdance" was third with Billy Joel's excellent An Innocent Man moving to #4. The rest of the Top 10: Def Leppard and their breakthrough album Pyromania, Quiet Riot with Metal Health at #6, Bonnie Tyler was up with Faster Than the Speed of Night, Robert Plant's solo release The Principle of Moments was in the #8 position, Fixx and Reach the Beach, and Air Supply's Greatest Hits held the #10 spot.
1983: "True" by Spandau Ballet was awarded the #1 spot on the Adult Contemporary chart.
1985: Litle Richard had a serious car accident in West Hollywood in which he fell asleep and ran into a telephone pole.
1987: Chuck Berry was honored with a star on the Hollywood Walk of Fame.
1988: Keith Richards of the Rolling Stones was a guest on Saturday Night Live.
1988: U2 hit #1 in the U.K. for the first time with "Desire".
1988: Phil Collins climbed up to #1 on the AC chart with "Groovy Kind of Love".
1988: Another song from Hysteria by Def Leppard was rising up the chart and on this date, "Love Bites" gave them a #1 song.
1988: After a record-shattering 741 weeks on the album chart,
Dark Side of the Moon
by Pink Floyd dropped out of the Top 200 on this date.
1988: Appetite For Destruction from Guns N' Roses spent a third and final week at #1 on the album chart while Hysteria by Def Leppard was still #2 after 60 weeks. The debut from Tracy Chapman settled in at #3 while the "Cocktail" Soundtrack was #4. The rest of the Top 10: Simple Pleasures from Bobby McFerrin, ...And Justice For All by Metallica moved from 13 to 6, Roll With It by Steve Winwood, Bon Jovi debuted at #8 with New Jersey, George Michael's Faith and He's the D.J., I'm the Rapper by D.J. Jazzy Jeff & the Fresh Prince was #10.
1992: The United States Postal Service announced that stamps honoring Elvis Presley, Buddy Holly, Bill Haley, Otis Redding, Ritchie Valens, Clyde McPhatter and Dinah Washington would be in included in a commemorative stamp booklet.
1994: Elvis Aaron Presley - The Tribute was featured as a pay-per-view special.
1994: Boyz II Men had the #1 R&B song for the eighth week in a row with "I'll Make Love To You".
Sheryl Crow reached #2 with her first hit
1994: The Boyz were hot--"I'll Make Love To You" spent a seventh week at #1 for Boyz II Men. Sheryl Crow was up to the runner-up spot with her first hit "All I Wanna' Do". Luther Vandross & Mariah Carey slipped down with their remake of "Endless Love" and Babyface found himself at #4 with "When Can I See You". The rest of the Top 10: John Mellencamp had his 10th Top 10 and 25th career hit "Wild Night" with help from Me'Shell Ndegeocello, Changing Faces were at 6 with "Stroke You Up", Lisa Loeb & Nine Stores were down with their former #1 "Stay (I Missed You)", Aaliyah remained at #8 with "At Your Best (You Are Love)", Immature were still at 9 and Real McCoy bounced into the Top 10 with "Another Night".
1996: Jimmy Chamberlin, former member of the Smashing Pumpkins, pleaded guilty to disorderly conduct related to the death of Jonathan Melvin from heroin.
2000: Radiohead had the #1 album in the U.K. with Kid A.
2000: Christina Aguilera had the top song with "Come On Over Baby".
2003: Some people never change. Tommy Chong of Cheech & Chong ("Santa Claus & His Old Lady") began serving a nine-month jail term at the Taft Correctional Institution for selling drug paraphernalia over the Internet.
2004: Stevie Wonder, Usher, Mary J. Blige and Reba McEntire performed at the Staples Center in Los Angeles in a tribute to the late Ray Charles in Los Angeles.
2004: Blondie, Sonic Youth, Joan Jett, the Strokes and Josh Homme of Queens of the Stone Age performed at a charity tribute to the Ramones at the Spirit Club in New York City. All proceeds were donated to the Cedars-Sinai Cancer Research Center and the Lymphoma Research Foundation (Both Joey and Johnny Ramone had died of cancer.)
2004: In today's episode of Dangerous Inmates Run Rap Music, Beanie Sigel was sentenced to one year in federal prison on a gun-possession charge.
2005: Drummer Bill Berry, who left R.E.M. in 1997, reunited with the group at a roadie's wedding, and the group played eight songs at Kingpins Bowl and Brew in Athens, Georgia.
2010: Neil Sedaka was honored with the Silver Heart Award from Britain's Variety Club in Manchester for outstanding service to the music industry.
2011: Roger Williams, who released 116 albums in his career and played before nine U.S. presidents, died just one week after his 87th birthday after a battle with pancreatic cancer.

Born This Day:
1934: Doc Green, baritone of the Drifters, was born in Harlem, New York; died at his home in Queens of cancer on March 10, 1989.
1940 Fred Cash of the Impressions was born in Chattanooga, Tennessee.
1941: George Bellamy, rhythm guitarist of the Tornadoes ("Telstar") was born in Sunderland, England.
1942: Buzz Clifford ("Baby Sittin' Boogie" from 1961) was born in Berwyn, Illinois. (Note: some sources show his birth as 1941, but both 'Billboard' and 'allmusic.com' state 1942.)
1945: Butch Rillera, a later drummer of Redbone
1945: Ray Royer, guitarist of Procol Harum, was born in The Pinewoods, Essex, England.
1947: Tony Wilson, bassist of Hot Chocolate, was born in Trinidad.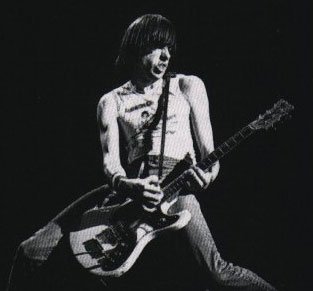 1948: Johnny Ramone, elite guitarist of the Ramones, was born in Long Island, New York; died September 15, 2004 of prostate cancer.
1949: Hamish Stuart, singer and guitarist with the Average White Band, was born in Glasgow, Scotland.
1950: Robert "Kool" Bell, singer-songwriter, bassist, and founding member of Kool & the Gang, was born in Youngstown, Ohio.
1952: Clifford Adams, trombone player of Kool & the Gang, was born in Trenton, New Jersey.
1953: Cathy Carson of Hot ("Angel In Your Arms" from 1977)
1963: Steve Perry, songwriter, lead singer, and rhythm guitarist of the Cherry Poppin' Daddies, was born in Syracuse, New York.
1967: Teddy Riley, singer-songwriter and keyboardist with Blackstreet, was born in Harlem, New York.
1985: Bruno Mars, singer-songwriter and producer, was born in Honolulu, Hawai'i.