1955: Carl Perkins, Johnny Cash and a new star by the name of Elvis Presley began an eleven-concert swing through the South with a stop in Abilene, Texas.
1960: The audience at the Village Vanguard was introduced to a promising new singer in her stage debut. Aretha Franklin sang at the club in New York City.
1961: The Highwaymen had the top U.K. song with
"Michael".
1963: The Beatles were awarded their first gold record for "She Loves You".
1964: The Who were at Wolsey Hall in Cheshunt, England.
1967: John Lennon and Yoko Ono opened their joint art exhibition at Lisson Gallery in London.
1968: The Beatles were there at Abbey Road studios as six saxophonists recorded their parts for the track "Savoy Truffle". George Harrison mixed the sound by using distortion.
1969: For the fourth straight week, Oliver's "Jean" topped the Easy Listening chart.
1969: Tommy James & the Shondells rotated up from 82 to 52 with "Ball of Fire".
1969: The Archies had the #1 song for the fourth straight week with "Sugar, Sugar", the #1 bubblegum song of the Rock Era. Oliver remained steady with "Jean" and Bobby Sherman didn't budge with "Little Woman". The Temptations edged up to #4 with "I Can't Get Next To You" and Sly & the Family Stone was up nicely (9-5) with "Hot Fun In The Summertime". The rest of the Top 10: Nilsson's "Everybody's Talkin'", Three Dog Night with "Easy To Be Hard", the Rolling Stones fell with "Honky Tonk Women", Gary Puckett from Twin Falls, Idaho, and the Union Gap had their fifth Top 10 in six releases with "This Girl Is a Woman Now" and CCR had #10--"Green River".
1974: John Denver had the #1 song in the U.K. with "Annie's Song".
1975: Art Garfunkel climbed to #1 on the Easy Listening chart with "I Only Have Eyes for You".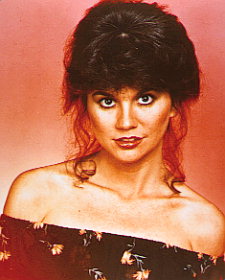 Ronstadt had her second Top 10 album
1975: Wish You Were Here by Pink Floyd spent a second and final week at #1 on the album chart. Windsong by John Denver was #2 with Bruce Springsteen's Born To Run trailing. The great One of These Nights album by the Eagles sat in the fourth position while the Allman Brothers Band had #5--Win, Lose or Draw. The rest of the Top 10: Red Octopus by Jefferson Starship was moving back up, Janis Ian's Between the Lines was #7, the Spinners maintained at 8 with Pick of the Litter, Linda Ronstadt was up from 63 to 9 in the second week on the chart for Prisoner In Disguise and Jethro Tull joined the party with Minstrel in the Gallery.
1975: Natalie Cole was #1 again for the second week on the R&B chart with "This Will Be".
1975: Elton John debuted at #49 with "Island Girl".
1975: Olivia Newton-John moved from 52 to 19 with "Something Better To Do".
John Denver with half of his double-sided 1975 smash
1975: Neil Sedaka and Elton John had the #1 song with "Bad Blood". John Denver's double-sided "Calypso"/"I'm Sorry" was second with David Bowie's "Fame" tumbling to #3. Dickie Goodman's novelty song "Mr. Jaws" was fourth, but Jefferson Starship moved from 22-5 with "Miracles". The rest of the Top 10: Sweet and "Ballroom Blitz", Orleans nudged up with "Dance With Me", Helen Reddy's "Ain't No Way To Treat a Lady", Austin Roberts had song #9 with "Rocky" and the Eagles had their third straight Top 10 with "Lyin Eyes", which jumped up from 18-10.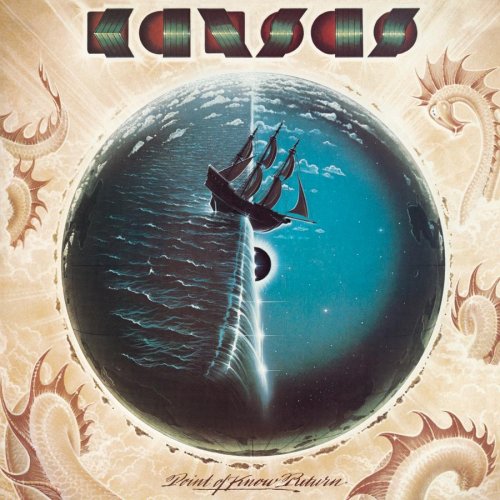 1977: Kansas released the top album of their career,
Point of Know Return
.
1980: The Police reached #1 in the U.K. with the album Zenyatta Mondatta.
1980: Barbra Streisand had the new #1 song on the Adult Contemporary chart with "Woman In Love", one of the Top AC songs of the 1980's.
1983: Lionel Richie released his great second album Can't Slow Down.
1986: "True Blue" a tribute by Madonna to then husband Sean Penn, who liked to use the expression, was #1 in the U.K.
1986: Wang Chung was on the move (82 to 57) with "Everybody Have Fun Tonight".
1986: Janet Jackson reached #1 for the first time of her career with "When I Think of You". Canada's Glass Tiger moved to #2 with "Don't Forget Me (When I'm Gone)" and Stacey Q unbelievably reached #3 with "Two of Hearts". Genesis moved from 7 to 4 with their great song "Throwing It All Away" and Tina Turner continued her comeback with "Typical Male". The rest of the Top 10: Huey Lewis & the News slipped with their former #1 "Stuck With You", Don Johnson moved into the Top 10 with "Heartbeat", Gloria Loring & Carl Anderson fell with "Friends And Lovers", Cyndi Lauper's "True Colors" moved from 14 to 9 and Daryl Hall's solo hit "Dreamtime" was #10.
1986: The #1 Adult Contemporary song was "Throwing It All Away" from Genesis.
1990: Nirvana debuted their new drummer Dave Grohl for a show at the North Shore Surf Club in Olympia, Washington.
1997: Boyz II Men debuted at #1 on the Album chart with Evolution.
1997: Chumbawamba's great song "Tubthumping" was one of the hottest-moving songs, jumping from 35 to 21 on this date.
1997: Elton John debuted at #1 with "Candle in the Wind". Boyz II Men dropped after one week at the top with "4 Seasons of Loneliness" and LeAnn Rimes had song #3--"How Do I Live". Usher was on his way down with "You Make Me Wanna...". The rest of the Top 10: Mariah Carey's "Honey", the Backstreet Boys and "Quit Playing Games (With My Heart)", newcomers Third Eye Blind remained the same with "Semi-Charmed Life", the Notorious B.I.G. with Puff Daddy & Mase with "Mo Money Mo Problems", Jewel was up with "Foolish Games"/"You Were Meant for Me" and the Spice Girls dropped with "2 Become 1".
1998: Ringo Starr and wife Barbara Bach entered a rehabilitation center in Tucson, Arizona to be treated for alcoholism. Bravo for taking the right step.
2003: In today's episode of Inmates Run Rap Music, Sonny Spoon was arrested in Macon, Georgia for possession of marijuana, ecstasy and cocaine.
2004: Bruce Springsteen, R.E.M., Pearl Jam and the Dixie Chicks concluded their Vote for Change tour at the MCI Center in Washington, D.C.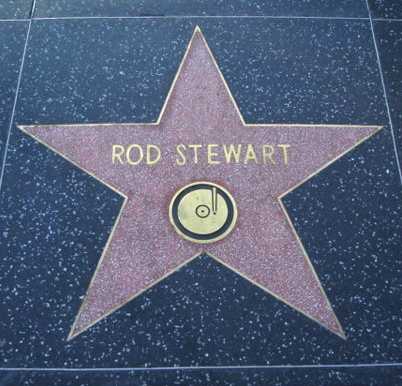 2005: Rod Stewart received a star on the Hollywood Walk of Fame.
2006: Evanescence ruled the Album chart with
The Open Door
.
2009: Barbra Streisand became the first artist of the Rock Era to achieve a #1 album in five different decades. Her newest release Love is the Answer became the ninth #1 of her career.
Born This Day:
1946: Daryl Hohl, who became better known as Daryl Hall of Hall & Oates, was born in Philadelphia, Pennsylvania. (Note: some websites report his birthday as November 10, but according to 'Billboard' and other reputable sources, it was October 11.)
1946: Gary Mallaber, drummer with the Steve Miller Band, was born in Buffalo, New York.
1950: Andrew Woolfolk, saxophone player for Earth, Wind & fire, was born in San Antonio, Texas.
1957: Chris Joyce, drummer of Simply Red, was born in Manchester, England.
1957: Blair Cunningham, drummer for Paul McCartney and Haircut One Hundred ("Love Plus One" from 1982) was born in Memphis, Tennessee.
1962: Scott Johnson, guitarist of Gin Blossoms
1971: Lana Michele Moorer (MC Lyte) was born in Brooklyn, New York.