1956: Elvis Presley performed "Heartbreak Hotel" and "Blue Suede Shoes" on the television program The Dorsey Brothers Stage Show.
1956: The Platters notched a sixth week at #1 on the R&B chart with "The Great Pretender".
1963: The Beatles recorded ten songs for their new album Please Please Me in less than ten hours, including "Twist And Shout" and "I Saw Her Standing There". The other four songs on the album had been recorded in 1962.
1964: The Beatles played their first concert in the United States at the Coliseum in Washington, D.C., performing "Roll Over Beethoven", "From Me To You", "I Saw Her Standing There", "This Boy", "All My Loving", "I Wanna' Be Your Man", "Please Please Me", "'Till There Was You", "She Loves You", "I Want To Hold Your Hand", "Twist And Shout" and "Long Tall Sally". Over 350 police were required to keep the 8,000 wild fans under control. One policeman put a bullet in each ear as ear plugs because the noise was so deafening. The group stopped three times to reposition themselves to face a different part of the audience.
Tommy Roe, the Chiffons and the Caravelles opened the show.
1965: Ringo Starr married Maureen Cox at Caxton Hall Register Office in London. John and Cynthia Lennon and George Harrison attended the wedding, while Brian Epstein, manager of the Beatles, was Best Man.
1967: The Monkees had come a long way since their start, when they had other musicians play on their records. On this date, they announced they would be playing their own instruments from now on, thank you very much.
1967: The Monkees' second album, More of the Monkees, made one of the biggest leaps to #1 in the Rock Era, swinging from 122 to #1 on this date. The group's debut and former #1 album was second followed by S.R.O. from Herb Alpert & the Tijuana Brass. The Soundtrack to "Doctor Zhivago" ranked fourth with The Temptations Greatest Hits fifth. The rest of the Top 10: The incredible Soundtrack to "The Sound of Music" in its 100th week on the chart, That's Life from Frank Sinatra, the New Vaudeville Band was still attracting attention at #8 with Winchester Cathedral, Boise, Idaho's Paul Revere & the Raiders moved up to #9 with The Spirit of '67 and the Rolling Stones with Got Live if You Want It.
1967: Johnny Rivers' new single "Baby, I Need Your Loving" was being well received--it moved from 81 to 49 on this date.
1967: "I'm A Believer" by the Monkees landed a seventh week at #1. The Seekers had a great #2--"Georgy Girl" while the Buckinghams were at 3 with "Kind Of A Drag". The Rolling Stones had their 10th Top 10 in 16 tries with "Ruby Tuesday", which moved from 11-4. The rest of the Top 10: Blues Magoos edged up with "(We Ain't Got) Nothin' Yet", Aaron Neville and "Tell It Like It Is", Keith reached #7 with "98.6", the Royal Guardsmen were falling with "Snoopy Vs. The Red Baron", the Supremes shot up from 27 to 9 with "Love Is Here and Now You're Gone" and Sonny & Cher declared that "The Beat Goes On".
1968: Pink Floyd recorded a session for Top Gear on BBC Radio.
1970: Ringo Starr starred in the movie
The Magic Christian
, which opened in New York City. It had opened in the U.K. on December 12.
1970: John Lennon performed "Instant Karma" on Top of the Pops on BBC television.
1970: Fleetwood Mac, the Allman Brothers and the Grateful Dead performed at the Fillmore East in New York City.
1970: John Lennon paid 1,344 pounds in fines for protesting the South African rugby team playing in Scotland. But it takes courageous people like Lennon to change the world.
1978: Three superstars combined for the #1 Adult song with their remake of the Hermans Hermits hit. Paul Simon, Art Garfunkel and James Taylor hit the top with "(What A) Wonderful World".
1978: The Bee Gees were up big with their third release from Saturday Night Fever--"Night Fever" moved from 76 to 32.
1978: The Bee Gees remained at #1 for a second week with "Stayin' Alive". Randy Newman's "Short People" was second with Andy Gibb moving up to challenge with "(Love Is) Thicker Than Water". Queen was fourth with "We Are The Champions" and Billy Joel's first big hit "Just The Way You Are" was #5.
"Fooling Yourself" from 'The Grand Illusion'...
1978: The Soundtrack to "Saturday Night Fever" was #1 for a fourth week on the Album chart. Rod Stewart sat second with Foot Loose & Fancy Free, Queen edged up with News of the World while Earth, Wind & Fire were in the #4 position with All 'N All. Billy Joel moved impressively (9-5) with The Stranger. The rest of the Top 10: Neil Diamond's I'm Glad You're Here With Me Tonight, Fleetwood Mac wasn't going away as Rumours was still #7 after 51 weeks, Styx with The Grand Illusion, Jackson Browne had a hot new release--Running On Empty and Randy Newman slipped into the Top 10 with Little Criminals.
1979: Kurt Russell starred in the television movie Elvis about Elvis Presley on ABC-TV.
1980: Blondie released the great single "Call Me". Don't accept shorter versions. (Note: some websites claim the song was released on February 25. It debuted on the Singles chart on February 16. It is physically impossible for a song to reach the Singles chart if it has not been released as a single.)
1980: A new artist was about to be discovered and on this date, this singer from Texas released his first single. His name was Christopher Cross and he had a lot of believers in the music business. Michael McDonald sang backing vocals for Chris on his first hit was "Ride Like The Wind".
1982: U2 began a tour of North America in the ballroom of the SS President Riverboat in New Orleans, Louisiana.
1983: Let's Spend the Night Together, the concert movie about the Rolling Stones, opened in New York City.

"Time the Avenger" helped the Pretenders score one of The Top 100 Albums of the Rock Era*.
1984: Thriller by Michael Jackson was #1 on the Album chart for the 28th week, just three shy of the Rock Era record by Fleetwood Mac's Rumours. Culture Club took the runner-up spot with Colour By Numbers. Lionel Richie's great album Can't Slow Down was third with Van Halen's 1984 (MCMLXXXIV) fourth and Yes in the #5 spot with 90125. The rest of the Top 10: Synchronicity from the Police, Billy Joel had another solid release with An Innocent Man, Seven and the Ragged Tiger from Duran Duran was #8, Hall & Oates' compilation Rock 'N Soul, Part 1 and the Pretenders classic Learning To Crawl moved from 25 to 10.
1986: "Superbowl Shuffle", the 45 recorded by members of the Chicago Bears football team, was certified gold by the RIAA.
1989: Morten Harket of A-Ha married Camilla Malmquist.
1989: Sade married music video producer Carlos Scola.
1989: Roxette first appeared on the radio this week and debuted on the chart with their first single--"The Look".
1989: Guns N' Roses posted their fifth week at #1 on the Album chart in their second return to the top with Appetite for Destruction.
1989: Paula Abdul scored another #1 when "Straight Up" topped the chart on this date.
1992: Motley Crue fired lead singer Vince Neil when he said that he had lost his passion for music and was more interested in racing cars.
1994: Prince premiered his new song "The Most Beautiful Girl In The World" on the 1994 Miss USA Pageant.
1995: The new album by Van Halen--Balance debuted at #1, as albums often do these days due to the lack of competition.
1995: "Baby" by Brandy was the new #1 song on the R&B chart.
Des'ree had a hot song...
1995: TLC posted a third week at #1 with "Creep". Boyz II Men were still at 2 with their former #1--"On Bended Knee". Real McCoy remained third with "Another Night", Madonna was at 4 with "Take A Bow", Brandy rocketed from #60 to #5 with "Baby" and Des'ree was still steady at 6 with "You Gotta' Be".
2000: Diana Ross was granted a divorce from her husband of 14 years.
2001: Dido began five weeks at the top of the U.K. Album chart with No Angel.
2001: Shaggy owned the #1 album in the U.S. with Hotspot.
2001: OutKast had the #1 song with "Ms. Jackson".
2003: In our I Saw the Light Department, Fred Durst of Limp Bizkit announced that he broke off his relationship with Britney Spears. Did you ever stop to think you were going out with someone who no one else wanted to touch with a ten foot pole?
2004: Queens of the Stone Age announced that Nick Oliveri, founding bassist, and singer/guitarist Josh Homme had left the group.
2004: The Native American Cultural Center called for a boycott of CBS-TV after OutKast performed "Hey Ya!" dressed as American Indians during the Grammy broadcast.

"We're not attacking OutKast as artists," says Andrew Brother Elk, "but we are going to question the commercialization of our symbols." I have to side with the Native Americans--pretty thoughtless of OutKast and irresponsible of CBS to allow them to perform.
2005: Jennifer Lopez premiered her new Sweetface clothing line in a fashion show in New York City.
2007: The Doors, Joan Baez, Booker T. & the MG's and the Grateful Dead (all the people that the Grammys had never recognized during their careers) were given Lifetime Achievement Awards at the Staples Center in Los Angeles.
2007: Pretty Ricky had the top album with
Late Night Special
.
2008: Sir Paul McCartney and Heather Mills appeared at the High Court in London in a hearing to reach a financial settlement for their 2006 divorce.
2009: Chris Squire, bassist and backing vocalist of Yes, had to have leg surgery, forcing the group to cancel the remainder of their tour.
2009: Estelle Bennett of the Ronettes died of colon cancer at her home in Englewood, New Jersey at the age of 67.
2013: Rick Huxley, bassist with the Dave Clark Five, died at the age of 72 in Harlow, Essex, England after suffering from emphysema for many years.
Born This Day:
1935: Gene Vincent (real name Vincent Eugene Craddock) was born in Norfolk, Virginia; died October 12, 1971 in Newhall, California from a ruptured stomach ulcer.
1938: Bobby "Boris" Pickett, forever famous for bringing us "The Monster Mash", was born in Somerville, Massachusetts; died in Los Angeles April 25, 2007 due to complications from leukemia. (Note: some websites say he was born in Georgetown, Texas, but he was born in Somerville, according to the newspapers 'The Los Angeles Times' and 'The Guardian'.)
1939: Gerry Goffin, who with then-wife, Stanley, Idaho's Carole King, wrote dozens of great songs including "Will You Love Me Tomorrow" for the Shirelles, "Up On The Roof" for the Drifters and "(You Make Me Feel Like A) Natural Woman" for Aretha Franklin, was born in Brooklyn, New York; died June 19 in Los Angeles. (Note: some websites claim Goffin was born in either Queens or New York City. According to the newspaper 'The New York Times', Goffin was born in Brooklyn. Some websites say he died in Brooklyn, but he died in Los Angeles, according to the newspaper 'The Washington Post'.)
1941: Sergio Mendes was born in Niterói, Brazil.
1941: Leon Haywood ("I Want'a Do Something Freaky To You") was born in Houston, Texas.
1941: Earl Lewis of the Channels was born in Manhattan, New York.
1943: Little Johnny Taylor ("Part Time Love") was born in Gregory, Arkansas; died in Conway, Arkansas May 17, 2002. (Note: some websites confuse Little Johnny with Johnnie Taylor, who had the hit "Disco Lady". The latter was born May 5 in Crawfordsville, Arkansas, and died May 31, 2000.)

1947: Derek Shulman of Gentle Giant, who later signed Bon Jovi when he worked for PolyGram Records, was born in Glasgow, Scotland.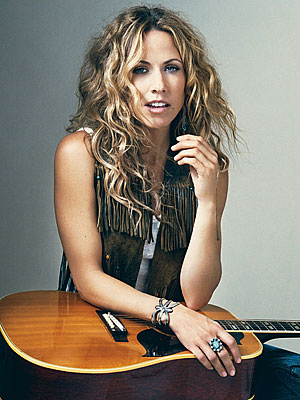 1962:
Sheryl Crow was born in Kennett, Missouri.
1974: D'Angelo (real name Michael Archer) was born in Richmond, Virginia.
1977: Mike Shinoda, songwriter, vocalist, keyboardist and rhythm guitarist of Linkin P

ark, was born in

Agoura

Hills, California.
1979: Brandy was born in McComb, Mississippi.
1981: Kelly Rowland of Destiny's Child was born in Atlanta, Georgia.
1984: Aubrey O'Day of Danity Kane was born in San Francisco, California.