1960: "It's Now or Never" by Elvis Presley became the fastest-selling single in the U.K., moving 780,000 copies in a week.
1960: Cozy Cole began a 20-week goodwill tour of Africa that was sponsored by the United States State Department.
1960: Jerry Butler moved back to the #1 spot on the R&B chart with "He Will Break Your Heart".
1960: Ray Charles moved to #1 for the first time with his ninth hit--"Georgia on My Mind".
1961: The Everly Brothers recorded "Crying in the Rain".
1961: The movie Blue Hawai'i, starring Elvis Presley, opened in theaters.
1962: The Beatles played the final performance of a 14-night run at the Star Club in Hamburg, Germany.
1964: The Supremes reigned on the R&B chart for a third week with their first big hit "Baby Love".
1964: Johnny Rivers moved up from 61 to 33 with "Mountain of Love".
"Last Kiss" sounds as good now as ever...
1964: "Baby Love" was #1 for a third week for the Supremes, temporarily holding off "Leader of the Pack" from the Shangri-Las. J. Frank Wilson & the Cavaliers dropped with "Last Kiss". Jay & the Americans marched to #4 with "Come a Little Bit Closer" and the Honeycombs were there at #5 with "Have I the Right?". The rest of the Top 10: Dean Martin and "The Door is Still Open to My Heart", Manfred Mann's former #1 "Do Wah Diddy Diddy", Betty Everett & Jerry Butler were on their way down with "Let It Be Me", the Zombies had a big hit with "She's Not There", which jumped from 22-9 and Bonanza's Lorne Greene had a surprising hit at #10 with "Ringo".
1967: Pink Floyd opened for the Jimi Hendrix Experience on a tour of the U.K.
1969: Led Zeppelin began work on their third album, recording "Since I've Been Loving You" at Olympia Studios.
1969: "Sugar, Sugar" by the Archies topped the U.K. chart.
1970: Led Zeppelin III continued to set the bar on the album chart with Abraxas by Santana #2 and James Taylor remaining in the third position with Sweet Baby James. The only new entry into the Top 10 surged to get there--Sly & the Family Stone jumped from 48 to 10 in the second week of release for their Greatest Hits package.
1970: The Jackson 5 remained at #1 on the R&B chart for the sixth consecutive week with their first release--"I'll Be There".
1970: "We've Only Just Begun" by the Carpenters was the #1 Easy Listening song for the sixth straight week.
Brian Hyland had grown up since "Itsy Bitsy Teenie Weenie Yellow Polkadot Bikini"...
1970: The Jackson 5 continued to have the #1 song for a fifth week with "I'll Be There". The Carpenters were runners-up for a third week with "We've Only Just Begun" and James Taylor's first hit "Fire and Rain" was third. The Partridge Family moved from 7 to 4 with "I Think I Love You", leaping over R. Dean Taylor's "Indiana Wants Me". The rest of the Top 10: Sugarloaf with "Green-Eyed Lady", Smokey Robinson & the Miracles grabbed their fifth Top 10 in 37 releases with "The Tears of A Clown", 100 Proof Aged in Soul had #8 officially with "Somebody's Been Sleeping" although few radio stations played it, Brian Hyland had his first Top 10 in eight years with "Gypsy Woman", moving from 18-9 and Bread inched up with "It Don't Matter to Me".
1978: Samantha Sang released her single "Emotion".
1981: The Police arrived at #1 on the U.K. chart with "Every Little Thing She Does is Magic".
1984: Yes released their comeback album 90125.
1987: Sonny and Cher reunited and sang "I Got You Babe" on The David Letterman show.
1987: George Michael's
Faith
topped the U.K. album chart.
She was no longer a Go-Go but she still was a woman on the move...
1987: There were two new entries in the Top 10--former Go-Go Belinda Carlisle jumped from 11-5 with "Heaven is a Place on Earth" and Richard Marx was up to #10 with "Should've Known Better".
1987: The
Soundtrack to "Dirty Dancing"
took over as the #1 album.
1988: Def Leppard released their sixth single from the monumental album Hysteria--"Armageddon It".
1990: Pete Townshend of the Who announced that he was bisexual in an interview with Newsweek magazine.
1992: John Cascella, keyboardist with John Mellencamp, was found dead in his car in Indiana after apparently suffering a heart attack.
1992: Bon Jovi owned the #1 album in the U.K. with
Keep the Faith
.
1992: The Heights jumped into the #1 position with "How Do You Talk to An Angel". Boyz II Men had set an existing Rock Era record the week before with a 13th week at #1 for "End of the Road". PM Dawn was at #3 with "I'd Die Without You" and Shai moved from 12 to 4 with "If I Ever Fall in Love".
1992: Michael Bolton took the great Bee Gees song "To Love Somebody" to the top of the Adult Contemporary chart.
1994: Boyz II Men released the single "On Bended Knee".
1995: R. Kelly released his self-titled album.
1996: Michael Jackson married Debbie Rowe in Sydney, Australia.
2000: Limahl, formerly with Kajagoogoo ("Too Shy") and also a solo artist, escaped death when the coach he was traveling on crashed after catching on fire.
2004: Paul McCartney, Bono of U2, Chris Martin of Coldplay, Robbie Williams, Snow Patrol, the Darkness and Keane recorded a new version of "Do They Know It's Christmas?".
2004: U2 reached the top of the U.K. chart with "Vertigo".
Born This Day:
1938: Cornell Gunter, originally with the Platters and an original member of the Coasters, was born in Coffeyville, Kansas ; died February 26, 1990 when he was shot while in his car in Las Vegas, Nevada.
1940: Freddie Garrity, the lead singer of Freddie & the Dreamers ("I'm Telling You Now") was born in Manchester, England.
1944: Scherrie Payne, older sister of Freda ("Band of Gold") and a member of the Supremes from 1973-1977
1949: James "J.T." Young, guitarist of Styx, was born in Chicago, Illinois.
1951: Stephen Bishop ("On and On") was born in San Diego, California.
1951: Frankie Banali, drummer of Quiet Riot, was born in Queens, New York.
1951: Barry Brandt, drummer of Angel, was born in Washington, D.C.
1952: Alec John Such, bassist of Bon Jovi, was born in Yonkers, New York.
1954: Yanni, New Age superstar, was born in Kalamata, Greece.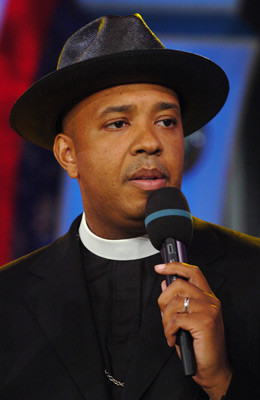 1964: Joseph ("DJ Run") Simmons of Run-DMC was born in Queens, New York.
1964: Nic Dalton, bass guitarist of the Lemonheads, was born in Sydney, Australia.
1968: Brian Yale, bass guitarist of Matchbox 20, was born in Orlando, Florida.
1974: Adina Howard was born in Grand Rapids, Michigan.
1975: Travis Barker, drummer of Blink-182, was born in Fontana, California.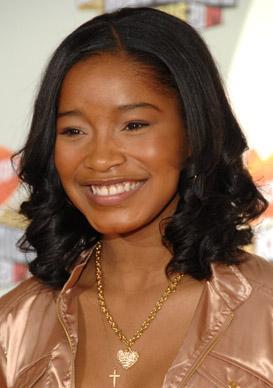 1975: Adina Howard ("Freak Like Me" from 1995) was born in Grand Rapids, Michigan.