1958: The Silhouettes reached #1 on the R&B chart with "Get A Job".
1959: Buddy Holly (22), Ritchie Valens (17) and the Big Bopper (28) died in a plane crash outside of Clear Lake, Iowa, on their way to Fargo, North Dakota. Holly had set up 26 concerts in three weeks (The Winter Dance Party) to make money after the Crickets broke up.
1962: The #1 Easy Listening song was "Can't Help Falling In Love" by Elvis Presley for the fourth week.
1962: There were two new Top 10 songs--"Duke Of Earl" by Gene Chandler, which moved from 20-7, and "Break It To Me Gently" by Brenda Lee.
1965: Bobby Vinton appeared on The Patty Duke Show on ABC-TV.
1966: Carl Wilson of the Beach Boys married Annie Hinsche in Los Angeles.
1966: Paul McCartney went to see Stevie Wonder perform at the Scotch of St. James Club in London, then met the 15-year-old backstage.
1967: Safe to say Knoxville, Tennessee was hopping. They got to see the Drifters, the Marvelettes, Otis Redding, Aaron Neville and James and Bobby Purify in concert at the Civic Coliseum.
1967: Jefferson Airplane and Quicksilver Messenger Service were in concert at the Fillmore in San Francisco, California.
1967: Joe Meek, producer who helped the Tornadoes with "Telstar", shot his landlady Violet Shinton and then himself in London.
1968: The Beatles recorded three piano and drum takes with overdub bass, fuzz guitars and vocals of "Lady Madonna" at Abbey Road studios in London.
"I Am the Walrus"--the Beatles at their creative best...
1968: The Beatles held on to the #1 position on the Album chart for the fifth week with the "Magical Mystery Tour" Soundtrack.
1968: Aretha Franklin made it three weeks at #1 on the R&B chart with "Chain Of Fools". It was her 18th week at #1 within the R&B genre in less than a year.
1968: Dionne Warwick had one of the fastest-moving songs as "(Theme From) Valley of the Dolls" moved from 61 to 33.
Dennis Yost & the Classics IV...
1968: The Lemon Pipers scored a #1 with "Green Tambourine". John Fred & His Playboy Band suddenly lost their way with "Judy In Disguise (With Glasses)" while Aretha Franklin was down with "Chain Of Fools". Dennis Yost and the Classics IV had a big hit with "Spooky" and the American Breed remained fifth with "Bend Me, Shape Me". The rest of the Top 10: Gary Puckett, from Twin Falls, Idaho, & the Union Gap with "Woman, Woman", Paul Mauriat roared from 18 to 7 with "Love Is Blue", the Human Beinz moved in with "Nobody But Me", the Lettermen had a big hit with their medley--"Goin' Out Of My Head/Can't Take My Eyes Off You" and the Temptations moved from 15-10 with "I Wish It Would Rain".
1969: The Zombies re-released the single "Time Of The Season", after having initially releasing the song the previous year. It became a hit a year after the band broke up.
1969: John Lennon, Ringo Starr and George Harrison hired Allen Klein to be the Beatles' business manager. Paul McCartney dissented, leading to more problems within the group.
1973: Lobo took over the top spot on the Adult chart with "Don't Expect Me To Be Your Friend".
1973: Gladys Knight & the Pips were on fire, moving from 86 to 62 with "Neither One Of Us (Wants To Be The First To Say Goodbye)".
1973: The Moody Blues had the highest debut with their great song "I'm Just A Singer (In A Rock And Roll Band)".
1973: Elton John moved to a position that would become very familiar to him over the next three decades--#1. The song that earned EJ his first chart topper was "Crocodile Rock".
1976: ABBA filmed the video for "Fernando".
1978: The movie Dead Man's Curve, about the life of Jan & Dean, was televised on CBS.
1978: Harry Chapin met with U.S. President Jimmy Carter at the White House to discuss the problem of hunger.
1978: Only in America. Or perhaps only in Texas. On the 19th anniversary of Buddy Holly's death, we learned that his birthplace in Lubbock, Texas was scheduled for demolition by the Lubbock Building Department. The landmark was saved when the entire building was purchased and moved out of town. Gee, do ya think it might have some kinda', you know, heestorical value (hic)?
1979: "Heart of Glass" by Blondie went to #1 in the U.K.
1979: The novelty project Briefcase Full of Blues by the Blues Brothers (Dan Aykroyd & John Belushi) reached #1 on the Album chart. Rod Stewart edged up with Blondes Have More Fun. Billy Joel's previous #1 52nd Street was next, followed by You Don't Bring Me Flowers from Neil Diamond and Barbra Streisand's Greatest Hits, Volume 2. The rest of the Top 10: C'est Chic from Chic, The Best of Earth, Wind & Fire, Vol. I, the Greatest Hits package from Barry Manilow, Foreigner was at #9 after 31 weeks with Double Vision and the Village People were at #10 with Cruisin'.
1979: Parliament ruled the R&B chart for a third week with "Aqua Boogie".
1979: Nicolette Larson owned the #1 Adult Contemporary song with "Lotta' Love".
Gaynor had a mass appeal smash...
1979: Chic had the #1 song for a sixth week with "Le Freak". There were two new excellent songs in the Top 10: "Fire" by the Pointer Sisters and Gloria Gaynor's "I Will Survive", which moved from 20 to 10.
1986:
Mike + the Mechanics released the single 'All I Need Is A Miracle".
Rod Stewart's biggest hit in years...
1990: Michael Bolton's version of "How Am I Supposed To Live Without You" was the #1 song for a third week. Paula Abdul moved from 8-2 with "Opposites Attract" while Rod Stewart remained third with "Downtown Train".
1990: In passing one of the great longevity tests of all-time, Paula Abdul took over at #1 on the Album chart after 81 weeks of release with Forever Your Girl.
1991: Sinead O'Connor announced that she would not accept any Grammy Awards or attend the ceremony because the show represented "false and destructive materialistic values".
1993: Gloria Estefan was honored with a star on the Hollywood Walk of Fame.
1996: B.B. King starred on an episode of Touched By An Angel on CBS-TV.
1996: Mary J. Blige continued to be red hot as "Not Gon' Cry" moved from 59 to 21.
Joan Osbourne made us think...
1996: "One Sweet Day" by Mariah Carey and Boyz II Men reached a 10th week at #1. Counting her hit "Fantasy", Mariah Carey had spent 18 of the last 19 weeks at #1. "Exhale (Shoop Shoop)" by Whitney Houston was #2 with the impressive "Missing" from Everything But the Girl #3. Newcomer Joan Osbourne was behind that trio with "One Of Us". The rest of the Top 10: "Hey Lover" from LL Cool J, the Goo Goo Dolls placed "Name" at #6, Deep Blue Something remained in the #7 spot with "Breakfast At Tiffany's", LaBouche bounced up with "Be My Lover", Monica's double-sided "Before You Walk Out of My Life"/"Like This And Like That" at #9 and the Tony Rich Project moved into the Top 10 with "Nobody Knows".
"Given To Fly"...
1998: Pearl Jam released the album Yield.
1999: Gwen Guthrie ("Ain't Nothin' Goin' On But The Rent" from 1986), who wrote songs for Roberta Flack and Sister Sledge and sang backup vocals for Madonna, Stevie Wonder, Billy Joel and Aretha Franklin, died from cancer in Orange, New Jersey at the age of 48.
2002: The Chemical Brothers had the #1 U.K. album with Come With Us.
2002: Britney Spears sang the national anthem at Super Bowl XXXVI.
2002: Paul McCartney & Barry Manilow starred in a pre-game concert for Super Bowl XXXVI at the Superdome in New Orleans, Louisiana.
2003: Phil Spector was arrested in connection with the shooting death of a woman at his mansion in Alhamba, California.
2004: Sheryl Crow and cyclist Lance Armstrong announced they were splitting.
2004: Cornelius Bumpus, saxophonist with the Doobie Brothers and Moby Grape who also played with Steely Dan, died of a heart attack at the age of 58 while flying from New York City to Los Angeles.
2007: Wayne Fontana was arrested for arson with intent to injure after setting the car of a bailiff on fire in Glossop, Derbyshire, England.
2008: Adele had the top album in the U.K. with 19.
Born This Day:
1935: Johnny "Guitar" Watson, blues and funk guitar and singer ("Cuttin' In" from 1962), was born in Houston, Texas; died May 17, 1996 of a heart attack while performing on stage at the Yokohama Blues Café outside Tokyo, Japan. (Note: several websites proclaim many "causes of death" but according to 'CNN,' it was from a heart attack.)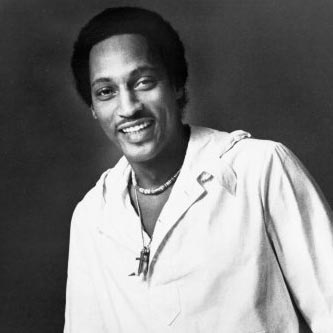 1939: Johnny Bristol ("Hang On In There, Baby" from 1974) and producer of "Ain't No Mountain High Enough" for Marvin Gaye & Tammi Terrell and "Yester-Me, Yester-You,Yesterday" for Stevie Wonder, was born in Morganton, North Carolina; died March 21, 2004 in Howell, Michigan. (Note: some websites state that Bristol was born in Morgantown, North Carolina. There is no such town; the correct spelling is Morganton. Some websites say he died in Brighton Township, Michigan. Bristol suffered a seizure at his home in Brighton Township, but he was pronounced dead of natural causes at St. Joseph Mercy Livingston Hospital in Howell.)
1940: Angelo D'Aleo of Dion and the Belmonts was born in the Bronx, New York. (Note: some websites say that D'Aleo was born in New York City, but according to the book 'Motown Encyclopedia' by Graham Betts, he was born in the Bronx.)
1943: Dennis Edwards, who shared lead vocals for the Temptations after David Ruffin left, was born in Birmingham, Alabama.
1943: Eric Haydock, original bass guitarist of the Hollies, was born in Burnley, Lancashire, England.
1947: Dave Davies, lead guitarist, vocalist and founder of the Kinks, was born in Muswell Hill, London. (Note: some websites show his birthplace as Fortis Green, but according to the book 'Legends of Rock Guitar: The Essential Reference of Rock's Greatest Guitarists' by Pete Prown, Harvey P. Newquist and Jon F. Eiche, Dave was born in Muswell Hill.)
1947: Melanie (Melanie Safka), who did "Brand New Key" in 1971, was born in Queens, New York. (Note: some websites say that she was born in Astoria, Queens, New York. Astoria is a neighborhood, not a city.)
1956: Lee Renaldo, songwriter, singer and guitarist of Sonic Youth and also a producer, was born in Glen Cove, New York. (Note: some websites say that Renaldo was born in Glen Cove, Long Island, New York. Glen Cove is its own city.)
1959: Laurence Tolhurst, founding member, drummer and keyboardist of the Cure, was born in Horley, Surrey, England.
1969: John Spence, co lead-singer and founder of No Doubt, was born in Anaheim, California; committed suicide in Anaheim on December 21, 1987. (Note: some websites say that Spence was born on February 2. While there are no infallible sources as to either date, our best research indicates that Spence was born on February 3.)
1970: Richie Kotzen, songwriter, singer and guitarist of Mr. Big ("To Be With You"), was born in Reading, Pennsylvania.
1990: Sean Kingston (real name Kisean Anderson, whose biggest hit was "Beautiful Girls" in 2007) was born in Miami, Florida.