The wild, crazy, sometimes maniacal leader of Cheap Trick checks in next at #53:
#53: Rick Nielsen, Cheap Trick
41 years as an active guitarist
Rick Nielsen is the lead guitarist and main songwriter of Cheap Trick. His wild antics have endeared him to fans of the group and guitar fans everywhere.
Rick played in many groups prior to Cheap Trick, including Grim Reapers and Fuse. Fuse recruited the two remaining members of Nazz and toured the Midwest for 6-7 months as Fus or Nazz, depending on the location. Fuse released one album on Epic Records but it sold poorly. The band became Sick Man of Europe and eventually, Nielsen and bassist Tom Petersson formed Cheap Trick in 1972 with drummer Bun E. Carlos and vocalist Randy Hogan. Hogan left the group in 1974 and lead singer Robin Zander was the final piece of the puzzle that made Cheap Trick a powerful force in rock and roll in the late 1970's and early 1980's.
The new group recorded their demo in 1975 and played in warehouses, bowling alleys and other assorted Midwestern venues. Producer Jack Douglas, who had seen the group perform in Wisconsin, was instrumental in Cheap Trick signing with Epic. The group released their self-titled debut in 1977 which was popular with critics but little else. However, the group developed a following in Japan and "ELO Kiddies" was a hit in Europe. Cheap Trick's follow-up, In Color, was much more polished, but failed to do much better than its predecessor. The singles "I Want You to Want Me" and "Clock Strikes Ten", however, were hits in Japan, with the latter reaching #1. Heaven Tonight, released in 1978, featuring the lead single "Surrender". The album was the first recorded with a 12-string electric bass. "Surrender" became a minor hit in the United States but the album made Cheap Trick superstars in Japan. "California Man" was another excellent track on the album. In fact, each of the group's first three album releases had been certified gold in that country. It isn't surprising that the Japanese press refers to the group as the "American Beatles"; it was Cheap Trick's 1978 concert at Budokan in Tokyo that launched their success.
Cheap Trick toured Japan for the first time in April, 1978 and they were received with a frenzy. The group recorded two concerts attended by the faithful Japanese fans at the Nippon Budokan. Ten tracks from he shows were released as the live album Cheap Trick at Budokan, which was to be released only in Japan. However, American fans became aware of the album and import sales went through the roof, forcing Epic to finally release the album in the United States. It was this release that broke the group as international stars. The album sold three million copies in the U.S., buoyed by the live version of "I Want You to Want Me". But the live versions of "Surrender", "Ain't That A Shame" and "Clock Strikes Ten" were also great, and the band was on its way.
The group now had a substantial following in the U.S., and Nielsen's wild antics and superb guitar playing was attracting considerable attention. Dream Police was a smash hit, including the title track, "Voices", "Need Your Love", and the group's foray into heavy metal-inspired music--"Gonna' Raise Hell". By 1980, Cheap Trick was headlining arenas across the country. "Everything Works If You Let It" was included on the soundtrack album for the movie Roadie and Nielsen made a guest appearance on John Lennon's final album Double Fantasy.
The group had done these other projects but ran into some trouble with CBS because they hadn't released any new albums. Cheap Trick and the label resolved their differences and in 1982, Cheap Trick released the album One on One, which included "If You Want My Love" and "She's Tight", both recipients of heavy airplay on the new MTV, which in those days stood for Music Television. But the next year's release, Next Position Please, did not do well and the group was in decline.
On 1985, Jack Douglas returned as producer for the album Standing on the Edge. "Tonight It's You" became a hit on album radio, but Cheap Trick's 1986 album The Doctor did not work. Cheap Trick, which always seemed to sound better live than in the studio, recruited professional songwriters for their 1988 release Lap of Luxury. The album was the first in years to sell a million copies and brought Cheap Trick back from the dead. "The Flame" became a #1 song for the group and their cover of the Elvis Presley classic "Don't Be Cruel" also was received well. The album Busted in 1990 contained the hit "Can't Stop Falling Into Love" but little else and was considered a disappointment following on the heels of Lap of Luxury.
Cheap Trick left Epic but didn't fare any better with Warner Brothers. They decided to release new music on independent labels. They toured with groups such as Stone Temple Pilots and Pearl Jam, two groups that credit the influence of Cheap Trick in their own sound. In 1997, Cheap Trick signed with Red Ant Records and released a self-titled album that was hailed by critics as the group's return. However Red Ant's parent company declared bankruptcy and the group again found themselves without a label.
Thus, in 1998, Cheap Trick established their own record company, Cheap Trick Unlimited, released At Budokan: The Complete Concert and remastered reissues of their first three albums. They released several other projects with little success.
Nielsen has over 250 guitars in his collection. He owns many Hamar custom-made guitars, including the famous five-neck.
The group is well respected by its peers and has had a big influence on artists such as Green Day, the Foo Fighters, the Re Hot Chili Peppers, Motley Crue, Guns N' Roses, Pearl Jam, Ratt, Nirvana, the Smashing Pumpkins, Soundgarden, Stone Temple Pilots, the Gin Blossoms, Weezer, Everclear, Extreme and many others.
With more than 5,000 performances, 20 million records sold, 29 movie soundtracks and 40 gold and platinum recording awards, the band was honored in October 2007 by the Chicago Chapter of NARAS (National Academy of Recording Arts & Sciences) for their contributions to the music industry. So while the group never could match their live success in the studio, their influence on successors cannot be denied. Nor can it be denied that Nielsen was a major part of that influence.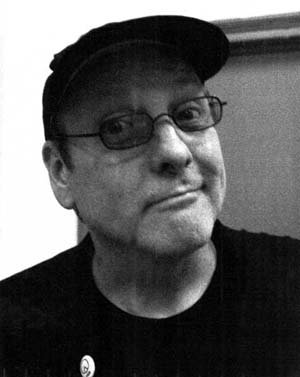 What is great about Nielsen, besides his obvious talent, is that he's not afraid to try something new, and his experimentation and showmanship certainly help his ranking. Rick's #53 for the Rock Era*...