We are up to #26, one of the great guitar players of the early Rock Era:
54 years as an active guitarist
Richard Anthony Monsour (Dick Dale) was born May 4, 1937 in Boston, Massachusetts. He experimented with reverberation and utilized custom-made Fender amplifiers, including the first-ever 100-watt amp. Dale is known as The King of the Surf Guitar, having played on many of the surfing music songs that were popular in the early 60's.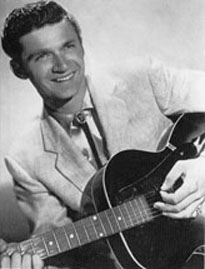 Monsour and his family lived in Quincy, near Boston, until Richard was in the eleventh grade. The family then moved to Orange County, California. Richard loved it in sunny California, where he learned to surf and became interested in music. He learned to play drums, the ukulele, the trumpet and finally the guitar.
Dale, being a surfer himself, wanted his music to reflect the sounds he heard in his mind while surfing. He thus became one of the first electric guitarists to use rapid scales in his guitar playing. Dale is credited for introducing the use of reverb and his staccato picking technique became his trademark.
Dale's style and how he wanted his guitar to sound pushed the industry to make new and better equipment which we now take for granted. Dale kept blowing up amps until Leo Fender went to one of his shows in Balboa, California. Fender finally understood what Dale had been asking for and a special 85-watt output transformer was made that peaked at 100 watts. This in turn necessitated a speaker that could handle that power and now blow up from the sound coming out of Dale's guitar. Leo went with Dale to the James B. Lansing loudspeaker company. What came out of that meeting was the 15" JBL D130F loudspeaker. Dale thus broke through the electronic barriers of his time and could play the music as he wanted it to sound.
Dick's performances during 1961 at the Rendezvous Ballroom in Balboa are credited with the birth of the surf music phenomenon. The 3,000-seat ballroom was sold out on a regular basis for surfer dances.
"Let's Go Trippin'" is regarded as the first surf rock song. Dale's first full-length album was Surfers' Choice in 1962. By now, Dale had gained much recognition and he signed a deal with Capitol Records. Dale began appearing on television shows such as The Ed Sullivan Show and in movies. Dale's second release was named after the nickname he had acquired, King of the Surf Guitar.
Surf rock became popular throughout the United States with acts such as the Beach Boys and Jan & Dean. Soon, Dale was diagnosed with rectal cancer. "Then you'll never hear surf music again" was the reaction of fellow elite guitarist Jimi Hendrix to this news.
Dale recovered but left the music business for several years. In 1979, Dick nearly lost a leg after injuring it while swimming and then having a pollution-related infection. As a result of this experience, Dale became an activist for the environment and resumed performing.
In 1986, he recorded a new album and was nominated for a Grammy for his collaboration on the famous Chantays instrumental "Pipeline" with Stevie Ray Vaughan. In 1993, Dale played the guitar solo on "Should Have Known" by the Pagodas that was released as a single. The inclusion of Dale's "Misirlou" in the movie Pulp Fiction gave Dale a new generation of fans.
In 1995, Dale recorded a surf-rock version of the song "Aquarium" from The Carnival of the Animals for the musical score of the enclosed roller coaster called Space Mountain at famous Disneyland in Anaheim, California. Dale appeared in the 1997 movie An American Vampire Story performing a great guitar solo on the beach with his son Jimmy accompanying him on drums. In 2002, Dale played several songs on the television program The True Meaning of Christmas Specials.
"Misirlou" is featured prominently as a sample in the song "Pump It" by the Black Eyed Peas. In 2011, Dale was inducted into the Surfing Walk of Fame in Huntington Beach, California.
Fender makes a signature guitar for Dale called the Dick Dale Custom Shop Stratocaster, which is fitted with "Custom Shop '54" pickups. Dale would use a reverb unit which would split the signal between two Fender Dual Showman amps. Dale continues to play with his original unit dating from the early 1960's. He also continues to string his left-handed guitar upside down.
He had a style all his own, and an innovator in many ways. There have been guitarists who have passed him, but any reliable ranking must have pioneer Dick Dale very high. He lands at #26 for the Rock Era*...