We have certainly seen several legendary stars of the Rock Era pass away this year. Here are some of the people who have helped build the soundtrack of our lives:
Chuck Brown ("Bustin' Loose"), died May 16, 2012 in Baltimore, Maryland at age 75 from multiple organ failures.
Larry Butler, keyboardist and vocalist with the Esquires and the Gentrys ("Keep On Dancin'"), songwriter (co-wrote "(Hey Won't You Play) Another Somebody Done Somebody Wrong Song" for B.J. Thomas) and producer for Kenny Rogers, Debbie Boone and Mac Davis, died in his sleep on January 20, 2012 at the age of 69 in Pensacola, Florida.
Jimmy Castor died January 16, 2012 at the age of 71 in Henderson, Nevada.
Dick Clark, famed host of American Bandstand, died April 18, 2012 in Santa Monica, California at the age of 82.
Don Cornelius, who created the long-running television show Soul Train, shot himself February 1, 2012 in Sherman Oaks, California at the age of 75.
Henry Davis, bassist and flutist with L.T.D. ("Love Ballad"), died January 18, 2012 in Los Angeles.
Al De Lory, pianist who co-wrote "Mr. Custer" for Larry Verne, died February 5, 2012 at the age of 82. De Lory also worked with the Beach Boys, Doobie Brothers, Tina Turner and the Crystals and produced the Turtles and Glen Campbell.
Donald "Duck" Dunn, bassist with the Mar-Keys ("Last Night") and Booker T. & the MG's, died May 13, 2012 at the age of 71.
Chris Etheridge, who played bass and piano for the Flying Burrito Brothers and worked with Linda Ronstadt, Jackson Browne, the Byrds, Judy Collins and Johnny Winter, died April 23, 2012.
Robin Gibb of the Bee Gees died May 20, 2012 at the age of 62 on May 20, 2012 of liver and kidney failure after battling colorectal cancer.
Greg Ham, who played flute, percussion, saxophone and keyboards with Men at Work, died April 19, 2012 at the age of 58.
Levon Helm, vocalist, drummer, guitarist and bassist and one of the founding members of the Band, died of throat cancer on April 19, 2012 in New York City at the age of 71.
Red Holloway, who played sax and harmonica for B.B. King, Aretha Franklin, Etta James, Billie Holliday, Muddy Waters, Chuck Berry and George Benson, died February 25, 2012 at the age of 84.
Michael Hossack, drummer with the Doobie Brothers, died March 12, 2012 in Dubois, Wyoming at the age of 65.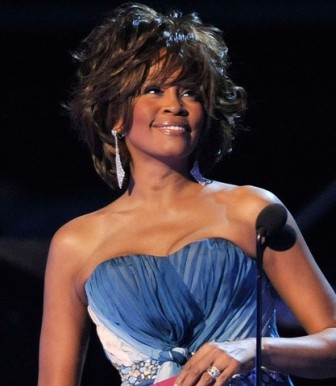 Whitney Houston drowned in her bathtub February 11, 2012 at the age of 48 after taking drugs.
Etta James died January 12, 2012 of leukemia at the age of 73 in Riverside, California.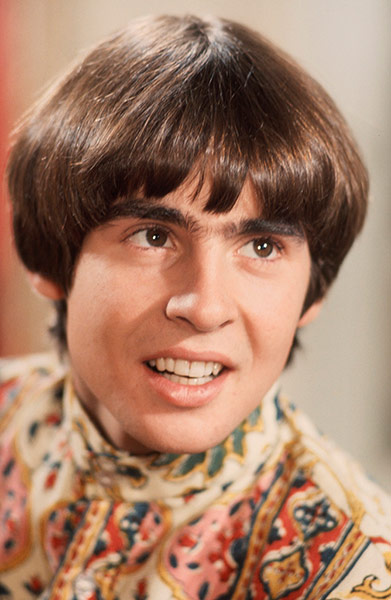 Davy Jones of the Monkees died February 29, 2012 of a heart attack at age 66 in Indiantown, Florida.
Dick Kniss, bassist and songwriter (co-wrote "Sunshine on My Shoulders" for John Denver), died January 25, 2012 at the age of 74 in Kingston, New York.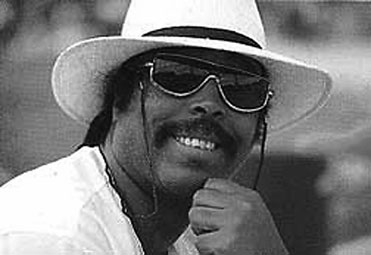 Michael Andre Lewis (Mandre), keyboardist who played for the Who, Diana Ross, Jimi Hendrix, Marvin Gaye, Sly & the Family Stone and Frank Zappa, died January 31, 2012 in Shreveport, Louisiana at the age of 63.
Andrew Love, saxophonist with the Memphis Horns, died April 12, 2012 of complications from Alzheimer's disease at the age of 70. Love worked with Elvis Presley, Neil Diamond, U2, James Taylor, the Doobie Brothers, Sting, Dusty Springfield, Al Green, Alicia Keys, Bonnie Raitt and Otis Redding, among others.
Fred Milano of Dion and the Belmonts died January 1, 2012 of lung cancer in New York City.
Ronnie Montrose, guitarist and bassist with Montrose, who worked with Edgar Winter, Gary Wright & the Beau Brummels, shot himself March 3, 2012 at age 64.
Robert Nix, drummer with the Atlanta Rhythm Section, died May 30, 2012 at age 67.
Johnny Otis, singer, arranger, producer and percussionist and a member of the Rock & Roll Hall of Fame, died January 17, 2012 at the age of 90.
Herb Reed, founding member and singer with the Platters, died June 4, 2012 at age 80 from several ailments in Boston, Massachusetts.
Sweet Joe Russell of the Persuasions died May 5, 2012.
Ronnie Smith, who played trumpet for K.C. & the Sunshine Band and worked with Gloria Estefan, died February 8, 2012 at the age of 59.
Billy Strange, who co-wrote "Limbo Rock" for Chuck Berry and worked with the Beach Boys, the Everly Brothers, Nat King Cole & Jan & Dean, died February 22, 2012 at the age of 81 in Nashville, Tennessee.
Donna Summer died May 19, 2012 at age 63 after a battle with lung and breast cancer.
Bob Welch died June 7, 2012 at age 66 from a self-inflicted gunshot.
Bob Weston, guitarist with Fleetwood Mac, Graham Bond and Long John Baldry, died January 3, 2012 of a gastrointestinal hemorrage at the age of 64.