1953: Elvis Presley graduated from L.C. Humes High School in Memphis, Tennessee. Wonder if they had the foresight to vote him "Most Likely to Succeed".
1957: Johnnie Ray had the #1 song in the U.K. with "Yes Tonight Josephine".
1962: "I Can't Stop Loving You" by Ray Charles was the new #1 song, replacing "Stranger on the Shore".
1962: "Stranger on the Shore" was #1 for the 7th week on the Adult Contemporary chart for Mr. Acker Bilk.
1963: The Rolling Stones released their first single "Come On". It did not make the Top 100.
1964: The Rolling Stones made their American debut at a high school football stadium in Lynn, Massachusetts.
1965: Bob Dylan and girlfriend Sara Lowdnes returned to the United States after living in Britain for a while.
1966: The Who were in concert at the Grona Lund in Stockholm, Sweden.
1967: David Bowie released his first album called
David Bowie
.
1967: A historic day as the Beatles released the album Sgt. Pepper's Lonely Hearts Club Band.
Unfortunately, some people didn't want to be part of the solution...
1969: Tommy James & the Shondells released the classic single "Crystal Blue Persuasion".
1969: Kenny Rogers & the First Edition released the single "Ruby, Don't Take Your Love To Town".
1971: Pink Floyd were in concert at Edinburgh University in Edinburgh, Scotland.
1972: Dion reunited with the Belmonts at Madison Square Garden in New York City.
Mama may not have taken the Kodachrome, but technology did...
1973: Paul Simon watched as his "Kodachrome" rapidly moved up the chart, moving from 57 to 28.
1973: ELO began their first tour of the United States in San Diego, California.
1973: "My Love" from Paul McCartney & Wings moved to #1 on the Adult Contemporary chart.
1973: Red Rose Speedway, the new album from Paul McCartney & Wings, pulled away from the competition in its fourth week of release, moving from 13 to 1. The album it displaced at #1 was the Beatles/1967-1970 (the "Blue" album).
1973: Paul McCartney & Wings made it a triple crown with the new #1 song "My Love". Elton John found himself at #2 with his biggest hit to that point with "Daniel". Edgar Winter Group tumbled to 3 with "Frankenstein" while Sylvia's solo hit "Pillow Talk" was at #4.
1978: Bruce Springsteen released the album Darkness on the Edge Of Town.
1978: Crystal Gayle hosted Tom Petty & the Heartbreakers on The Midnight Special.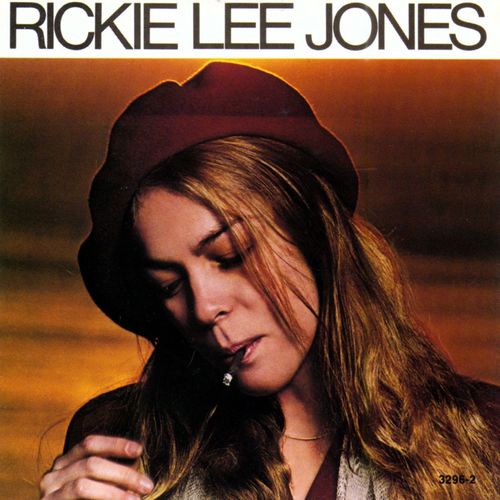 1979: The debut album from previously unknown Rickie Lee Jones was generating talk and moved into the Top 10 on this date.
1979: "Hot Stuff" gave Donna Summer her third #1 song after "Last Dance" and "MacArthur Park". "Hot Stuff" was one of a select few songs I called "Disco Rock", for it really was a melding of two musical styles. Had more songs been like this, disco would have lasted much longer. Peaches & Herb relented from their hold on #1 with "Reunited" while the Bee Gees edged closer with "Love You Inside Out". Supertramp had their first Top 10 with "The Logical Song".
1984: Aerosmith played at the Capitol Theater in Concord, New Hampshire.
1984: Wham! reached #1 in the U.K. with "Wake Me Up Before You Go-Go").
1984: "Time After Time" from newcomer Cyndi Lauper distanced itself on the Adult Contemporary chart, reaching the #1 position.
1984: Huey Lewis & the News had the fastest-rising song within the Top 10 with "The Heart of Rock & Roll", moving from 13 to 8.
1986: Peter Cetera released the single "Glory of Love".
1989: 48 year-old Bill Wyman of the Rolling Stones married 19 year-old Mandy Smith. He couldn't find anyone close to his own age who would have him.
1990: We were introduced to a new young singer with a powerful voice on this date as Mariah Carey first appeared on the scene with "Vision of Love", her first chart hit. She would give us many more great songs until she changed.
1990: "Do You Remember" by Phil Collins moved into the #1 slot on the Adult Contemporary chart.
1992: Freedom Williams left C+C Music Factory, filing a $10 million suit against the group alleging fraud and breach of contract.
2002: Hannah Spearitt announced that she was leaving S Club 7.
2008: Bo Diddley died of heart failure at his home in Archer, Florida at the age of 79.
2010: Randy Newman earned a star on the Hollywood Walk of Fame.
2010: Paul McCartney received the Gershwin Prize for popular song from the Library of Congress by United States President Barack Obama at the White House.
Born This Day:
1932: Sammy Turner ("Lavender-Blue" from 1959) was born in Paterson, New Jersey.
1936: Otis Williams of the Charms (six hits in the early Rock Era, including "Ivory Tower" from 1976)
1930: Jimmy Jones ("Good Timin'" from 1960) was born in Birmingham, Alabama; died August 2, 2012 in Aberdeen, North Carolina.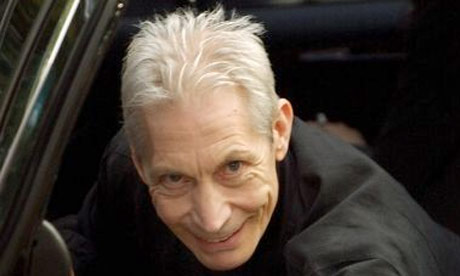 1941: Charlie Watts, drummer of the Rolling Stones, was born in London.
1944: Marvin Hamlisch, pianist and composer, was born in New York City.
1949: Anthony Jones of Humble Pie was born in Ada, Oklahoma.
1950: Antone Tavares of the sibling group Tavares
1951: Steve Brookins of .38 Special
1954: Michael Steele of the Bangles was born in Pasadena, California.
1960: Tony Hadley, vocalist of Spandau Ballet, was born in Islington, England.
1962: Thor Eldon Jonsson, guitarist of the Sugarcubes, was born in Reykjavik, Iceland.
1970: B-Real of Cypress Hill was born in South Gate, California.