1948: Columbia Records displayed its new 33 1/3 long-playing record in New York City. The new format allowed 23 minutes per side as opposed to 3 minutes for a 78 RPM record.
1964: The Beatles performed at Sydney Stadium in Sydney, Australia.
1966: The great San Francisco band the Grass Roots first appeared on the charts on this date with the single "Where Were You When I Needed You". Only one original member remains with the group that is touring.
1966: "Rain" by the Beatles was the Biggest Mover of the week, rising from 72-42.
"Memories of Madrid" helped give Alpert & the Brass a #1 album..
1966: This should give you an idea of how big Herb Alpert & the Tijuana Brass were in the '60s. What Now My Love was #1 on the Album chart. If You Can Believe Your Eyes and Ears by the Mamas & Papas was #2, Whipped Cream & Other Delights by Herb Alpert's Tijuana Brass was #3 in its 58th week on the chart, the Soundtrack to "The Sound of Music" was #4 and Going Places was the #5 album by Alpert & the Tijuana Brass. Three of the Top Five for Herb & the Brass. The rest of the Top 10: Big Hits (High Tide and Green Grass) by the Rolling Stones was stuck at 6, the Soundtrack to "Doctor Zhivago" was #7, Barbra Streisand had #8--Color Me Barbra, and two versions of the title The Shadow of Your Smile appeared, #9 from Andy Williams and #10 by Johnny Mathis.
1967: The

Jimi

Hendrix Experience made its famous debut at the

Monterey

Pop Festival in California. After an argument with the Who as to which act would close the Festival, Hendrix played an incredible set in which he lit his guitar on fire.
1968: "In His Own Write", an adaptation of the writings of John Lennon, premiered at the Old Vic Theatre in London.
1971: Fleetwood Mac performed at Up The Junction in Crewe, England.
1973: Chicago released their single "Feelin' Stronger Every Day".
1973: The Stories released the single "Brother Louie".
1976: ABBA performed for Swedish King Carl XVI Gustaf a
nd his Queen-to-be Silvia on the eve of their Royal Wedding. (Note: some websites say the performance was at the wedding reception. According to the official ABBA website, the group performed the night before the wedding.)
1977: The #1 album in the U.K. was the Beatles at the Hollywood Bowl.
1977: Barry Manilow remained at the top for a third week with "Looks Like We Made It" on the Easy Listening chart.
Keyboardist Al Greenwood's great work is showcased on "Long, Long Way from Home" as Foreigner got their start...
1977: A lot of good albums in this Top 10! Rumours by Fleetwood Mac, in its 7th week at #1, The Beatles at the Hollywood Bowl was #2 and the Commodores was third. The Soundtrack to "Rocky" came in fourth, followed by the former #1 album Hotel California by the Eagles. The rest of the Top 10: Book of Dreams by the Steve Miller Band, Barry Manilow Live was #7, Marvin Gaye Live at the London Palladium moved up to 8, Izitso by Cat Stevens was #9, and the debut album from Foreigner moved into the Top 10.
1977: "Dreams" went to #1 for
Fleetwood Mac. "Got To Give It Up" by Marvin Gaye rose to the runner-up

spot and Bill

Conti

was at 3 with the second-best version of "Gonna' Fly Now". Foreigner's first hit "Feels Like The First Time" was #4. The rest of the Top 10: "Lucille" from Kenny Rogers, Alan

O'Day
had his only hit "Undercover Angel" at 6, Andrew Gold remained at 7 with "Lonely Boy", K.C. and the Sunshine Band tumbled from 1 all the way to 8 with "I'm Your Boogie Man", Stevie Wonder's former #1 "Sir Duke" remained at #9 and Hot had a Top 10 song in "Angel In Your Arms".
1979: After reading this, you should very easily be able to discount anything that VH1 says (which hopefully you were able to do prior to reading this!) (VH1 claims that "My Sharona" by the Knack was released Saturday, June 23. According to 'Billboard', "My Sharona" debuted on the Singles chart on June 23. As anyone with even a remote knowledge of music knows, a song cannot debut on a music chart on the day it is released. The trade magazine has to have time to see how popular the newly released song is and it actually does take a while to get the magazine published. So you see, it is impossible for a song to appear in print on the day it is mailed to radio stations. No, actually, the song was released on this date in 1984--June 18, which was a Monday. I was a radio station Music Director when the songs came out and I can tell you that VH1 has no knowledge of what they are talking about. This is one of the reasons I decided to do this blog--to get the truth out about all things related to rock.)
1983: "Never Gonna' Let You Go" by Sergio Mendes was the new #1 song on the Adult Contemporary chart.
1983: Irene Cara remained at #1 for a third week with "Flashdance...What A Feeling". Culture Club moved to #2 with "Time (Clock Of The Heart)" while David Bowie dropped with "Let's Dance".
1984: The movie Rhinestone starring Dolly Parton premiered at the Roy Acuff Theatre in Nashville, Tennessee.
1984: "Panama" by Van Halen was not released Saturday, June 23 as VH1 claims (see the note next to the year 1979), but rather on this date, Monday, June 18.
1988: George Michael performed on the first of two nights at the Scottish Exhibition and Conference Center (SEC) in Glasgow, Scotland.
1988: A former cheerleader for the Los Angeles Lakers decided to record an album. Unlikely success story, right? In this case, it worked as Paula Abdul was introduced to the world with her debut single "Knocked Out" first charted on this date.
1988:
R
ick Astley had the #1 song with "Together Forever". George Michael dropped from the top spot after three weeks with "One More Try" and Debbie Gibson moved to #3 with "Foolish Beat".
1988: Faith was on top the Album chart for the 12th week for George Michael. Def Leppard's Hysteria was still at #3 after 44 weeks on the chart.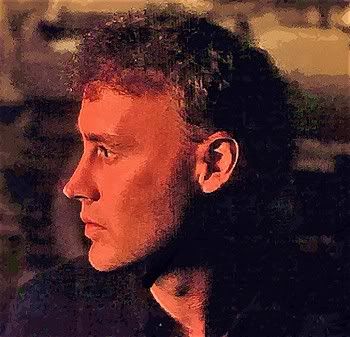 1988: Bruce Hornsby & the Range had themselves a #1 song on the Adult Contemporary chart with "The Valley Road".
1989: Van Morrison, Elvis Costello, the Proclaimers and Hot House Flowers performed on the second day of the Glastonbury Festival in England.
1993: After 30 years as leaders of the company they founded, Jerry Moss and Herb Alpert announced they were leaving A&M Records, selling the company to Polydor Records.
1994: All-4-One had the #1 song for a fifth week with "I Swear".
1995: In today's episode of Inmates Run Rap Music, Christopher Wallace, who went by the fake name of Notorious B.I.G., was arrested in Pennsylvania for a warrent in Camden, New Jersey for robbery and aggravated assault. (Note: some websites claim Wallace was arrested in Camden. He was wanted in Camden for the charges, but the arrest was made in Pennsylvania, according to 'Billboard' magazine.)
1997: U2 and Oasis performed the first of two concerts at the Oakland-Alameda County Coliseum in California.
2003: Dexy's Midnight Runners, who had the #1 hit "Come On Eileen", announced that they would get back together for a tour of the U.K.
2003: Joey Fatone of 'N Sync was engaged to longtime girlfriend Kelly.
2003: Luther Vandross, who was recovering from a stroke suffered in April, had the #1 album with Dance With My Father.
2004: Ray Charles' funeral was at the First AME Church in Los Angeles. Stevie Wonder, Willie Nelson and B.B. King performed at the service, which was attended by Little Richard, Berry Gordy Jr. and Jesse Jackson.
2006: Nelly Furtado had the #1 U.K. song with "Maneater".
2007: Hank Medress of the Tokens died of lung cancer in Manhattan, New York at age 68.
2010: John Lennon's handwritten lyrics to "A Day In The Life" by the Beatles sold for $1.2 million at a Sotheby's auction in New York City.
2010: Richard Carpenter and his late sister Karen of the Carpenters, Herb Alpert and Donna Summer were inducted into the Hollywood Bowl Hall of Fame.
2011: Clarence Clemons, famous saxophonist with Bruce Springsteen's E Street Band, died in West Palm Beach, Florida at the age of 69 from complications of a stroke suffered on June 12.
2011: The city of Chicago dedicated Sam Cooke Way in honor of its native son.
2014: Johnny Mann, composer, arranger, and singer who worked with Frank Sinatra, Nat King Cole, Dean Martin, the Crickets, Eddie Cochran, Johnny Burnette, recorded commercial jingles for radio stations such as K-EARTH in Los Angeles and sang the voice of Theodore in the original
Alvin and the Chipmunks
television show, died of heart failure June 18 in Anderson, South Carolina at age 85.
Born This Day:
1938: Don "Sugarcane" Harris, guitarist and pianist who worked with Little Richard, John Mayall and Frank Zappa, was born in Pasadena, California; died November 30, 1999 in Los Angeles. (Note: 'Allmusic.com' falsely reported he died December 1. Some websites claim he died on November 27. He died on November 30, according to the newspaper 'The New York Times'.)
1942: Sir Paul McCartney was born in Liverpool, Lancashire, England.
1942: Richard Perry, famous producer of Barbra Streisand, the Pointer Sisters, Carly Simon and others, was born in Brooklyn, New York.
1942: Carl Radle, bassist of Derek and the Dominoes, was born in Tulsa Oklahoma; died of kidney failure brought on by narcotics and alcohol on May 30, 1980 at the age of 38. (Note: some websites report he died June 30. According to the official website set up for Carl, he died May 30.)
1947: Sandy Posey ("Born A Woman" from 1966) was born in Jasper, Alabama.
1953: Jerome Smith of K.C. and the Sunshine Band; died August 4, 2000 when he was crushed by a bulldozer he was operating in West Palm Beach, Florida. (Note: some websites report he died July 28 while some say he died August 2. Those sites are rushing things--according to the newspaper 'The New York Times', Smith died Friday, August 4. Some websites claim Jerome was born in Miami, Florida while others say he was born in Hialeah, Florida. Unfortunately, no credible sources exist for his birthplace.)
1957: Tom Bailey, vocalist and keyboard player with the Thompson Twins, was born in Halifax, West Yorkshire, England.
1961: Alison Moyet of Yaz and later a solo performer, was born in Basildon, Essex, England.
1963: Dizzy Reed, keyboardist with Guns 'N Roses, was born in Hinsdale, Illinois.
1971: Nathan Morris of Boyz II Men was born in Philadelphia, Pennsylvania.
1975: Silkk the Shocker was born in New Orleans, Louisiana.