1957: Nat King Cole canceled his television show on NBC after a year-long search for a sponsor
was fruitless.
1962: John Lennon phoned Ringo Starr asking him to become the drummer of the group. Starr made his debut with the Beatles three days later. (Note: some websites don't have the timeline right, saying Lennon invited Starr on August 15. The phone call was made August 14, according to the book 'The Complete Beatles Chronicle: The Definitive Day-By-Day Guide to the Beatles' Entire Career' by Mark Lewisohn. Pete Best played his final two shows at the Cavern Club on August 15, and was told by Brian Epstein he was being fired the following day (August 16), according to the book 'The Beatles: The Authorized Biography' by Hunter Davies.)
1964: Johnny Burnette, who had the original hit with "You're Sixteen", drowned at the age of 30 in a boating mishap at Clear Lake in California. (Note: some websites incorrectly report his death as being either August 1 or August 17. Here's the truth, according to the local newspaper 'The Lake County Record-Bee': Burnette's body was found on August 16 by a Lake County Sheriff, but the coroner determined that he drowned on August 14.)
1965: The Beatles recorded an appearance for telecast on The Ed Sullivan Show at Studio 50 on CBS-TV in New York City. The group performed "I Feel Fine", "I'm Down", Act Naturally", "Ticket to Ride", "Yesterday" and "Help!".
1965: Help! was the #1 album in the U.K.
1965:
Beatles V
I may have been the #1 album and
Herman's Hermits On Tour
#2, but the Rolling Stones turned heads as
Out of Our Heads
moved from 93 to 3 on this date.
1965: There was a brand new #1 R&B song and it was "Papa's Got A Brand New Bag" from James Brown.
1965: The song "Help!" moved from #41 to 14.
1965: "I Got You Babe" moved into the #1 slot for Sonny & Cher. "Satisfaction" by the Rolling Stones was still at 2 while Gary Lewis & the Playboys crept up to #3 with "Save Your Heart For Me". Herman's Hermits were down after just one week at #1 with "I'm Henry VIII, I Am". The rest of the Top 10: "What's New Pussycat?" by Tom Jones, the Righteous Brothers jumped from 15 to 6 with "Unchained Melody", the Four Tops entered the Top 10 with "It's The Same Old Song", "Don't Just Stand There" from Patty Duke was song #8, the Beach Boys catapulted from #28 to #9 with "California Girls" and Billy Joe Royal was in the #10 position with "Down In The Boondocks".
1966: Little Anthony & the Imperials, the Shadows and the Castiles (featuring vocalist Bruce Springsteen) were at the Surf 'n See Club in Seabright, New Jersey.
1967: The Association released the classic single "Never My Love".
1968: "Fire" by the Crazy World of Arthur Brown became the top song in the U.K.
1970: Stephen Stills was arrested on cocaine possession charges at a motel in La Jolla, California.
1970: Elton John and Manfred Mann were among the acts at the opening day of the Yorkshire Folk, Blues & Jazz Festival in Krumlin, Yorkshire, England.
1970: Status Quo were in concert at the Magic Circus in Barnstaple, Devon, England.
"The Story in Your Eyes"...
1971: The Moody Blues reached #1 on the Album chart with Every Good Boy Deserves Favour.
1971: "Mercy Mercy Me" was deservedly the #1 R&B song by Marvin Gaye.
1971: "If Not for You" took Olivia Newton-John to #1 on the Adult Contemporary chart.
1971: The Bee Gees posted their first #1 song with "How Can You Mend A Broken Heart". "Mr. Big Stuff" by Jean Knight proved to be formidable while John Denver's "Take Me Home, Country Roads" at #3 got the ball rolling for his great career. Tommy James edged up with "Draggin' The Line" and James Taylor's former #1 "You've Got A Friend" was at 5. The rest of the Top 10: The Raiders from Boise, Idaho were at #6 with "Indian Reservation", Chicago's double-sided hit "Beginnings"/"Colour My World" was at #7, Tom Clay moved up to 8 with "What The World Needs Now is Love/Abraham, Martin And John", Marvin Gaye was at 9 with "Mercy Mercy Me (The Ecology") and the Five Man Electrical Band form Canada moved up big with "Signs".
1971: Stanley, Idaho's Carole King spent a ninth consecutive week at #1 with
Tapestry
.
1976: "Getaway" was the new #1 R&B song for Earth, Wind & Fire.
The Beach Boys had their biggest hit in years...
1976: It was a great summer for music as Elton John & Kiki Dee had arguably the top song of the summer--"Don't Go Breaking My Heart". The Bee Gees had another smash with "You Should Be Dancing" and Wings flew up to 3 with "Let 'Em In". Lou Rawls moved from 9 to 4 with "You'll Never Find Another Love Like Mine", jumping over "Rock And Roll Music" from the Beach Boys. Gary Wright was still in the Top 10 with "Love Is Alive" after 18 weeks from his great album The Dream Weaver. The rest of the Top 10: England Dan & John Ford Coley were gaining notoriety with "I'd Really Love To See You Tonight", which moved from 19-7, K.C. and the Sunshine Band climbed from 26 to 8 with "(Shake, Shake, Shake) Shake Your Booty", Manhattans were at 9 with "Kiss And Say Goodbye" and Vicki Sue Robinson reached the Top 10 with "Turn the Beat Around".
1976: Peter Frampton returned to #1 for the third time on the Album chart with Frampton Comes Alive!, moving George Benson's great album Breezin' to #2. Spitfire from Jefferson Starship was third followed by Beautiful Noise by Neil Diamond and the self-titled Fleetwood Mac, in its 55th week on the chart.
1981: They may look like death warmed over but on this date, the Rolling Stones released the single "Start Me Up".
1982: Jennifer Holliday's stirring "And I Am Telling You I'm Not Going" logged a fourth week atop the R&B chart.
1982: "Eye Of The Tiger" spent its fourth week at #1 for Survivor, holding off John Cougar's "Hurts So Good" again. The Steve Miller Band had a solid #3 hit with "Abracadabra" while Fleetwood Mac had their 14th hit with "Hold Me". The rest of the Top 10: Chicago was still at 5 with "Hard To Say I'm Sorry", Air Supply reached #6 with "Even The Nights Are Better", REO Speedwagon had song #7--"Keep The Fire Burnin'", Toto's Grammy Award winning "Rosanna" was at 8, the Go-Go's had a Top 10 hit with "Vacation" and Crosby, Stills & Nash and their first big hit in five years with "Wasted On The Way".
1988: Elite guitarist Roy Buchanan died at the age of 48 after hanging himself in a Fairfax, Virginia jail.
1989: New Jersey by Bon Jovi became the first United States album to be released in the Soviet Union.
1992: Tony Williams of the Platters died from diabetes and emphysema at age 64 in Daly City, California.
1993: Freddie Mercury had a solo #1 in the U.K. with "Living On My Own".
1993: "Dreamlover" by Mariah Carey moved from 40 to 13.
1993: Soul Asylum reached the Top 10 with "Runaway Train".
1995: The song "Dreaming of You" by Selena was released posthumously.
1995: The Grateful Dead canceled their fall tour after leader Jerry Garcia's death.
1999: Leif Garrett pleaded guilty to drug possession charges to get into a rehab program.
1999: The Backstreet Boys sold 765,000 tickets for their upcoming North American tour in one day.
1999: Ronan Keating owned the top U.K. song with "When You Say Nothing At All".
2000: A Rage Against the Machine concert at the Staples Center turned to general rage and Los Angeles police had to fire pepper spray and rubber bullets to clear the crowd.
2001: The Red Hot Chili Peppers canceled an appearance at the Heat Wave Festival in Israel after it was recommended that U.S. citizens not travel to that country.
2001: Michelle Branch released the album
The Spirit Room
.
2002: A very touching tribute to John Lennon was unveiled in the tiny Scottish village of Durness. Lennon spent his holidays there from age seven to 15, which formed the inspiration for the song "In My Life". The lyrics to the song are inscribed on three stones.
2004: A warrant was issued for the arrest of Bobby Brown in George after he did not complete any of the conditions of his probation from a prior drunk driving conviction.
2004: Charlie Watts, drummer for the Rolling Stones, delivered the sad news that he was being treated for throat cancer.
2004: Rick James was cremated following a funeral in Buffalo, New York.
2005: Edith Wong, promoter of the Police, the Go-Gos, the Knack and the Motels at her Madame Wong's clubs in Los Angeles, died at the age of 88.
2005: Faith Hill scored her third straight #1 album with Fireflies.
2006: Rapper Lil Wayne was arrested on drug charges in Atlanta, Georgia.
2008: Jackson Browne sued Republican presidential contender John McCain for using Browne's song "Running On Empty" in a political advertisement without permission.
2008: Lita Roza (enjoyed a U.K. hit with Patti Page's song "How Much Is That Doggie In The Window?" from 1953) died in Liverpool, Merseyside, England.
2009: An arrest warrant was issued in Massachusetts for Bobby Brown after he did not appear at a court hearing for child maintenance payments. Brown had fallen $45,000 behind in payments for two teenage children he had with former girlfriend Kim Ward.
2009: U2 broke an attendance record at Wembley Stadium as 88,000 came to see the supergroup. Rod Stewart held the previous venue record for a 1995 concert in which he drew 83,000.
2015: Bob Johnston, who produced the albums Parsley, Sage, Rosemary and Thyme and Sounds of Silence by Simon & Garfunkel, Highway 61 Revisited and Blonde on Blonde for Bob Dylan and On Folsom Prison for Johnny Cash, died Friday in Nashville, Tennessee. Johnston also produced for Aretha Franklin, the Byrds, Patti Page, and Leonard Cohen, among others.
Born This Day:
1940: Dash Crofts of Seals & Crofts was born in Cisco, Texas.
1941: David Crosby was born in Los Angeles.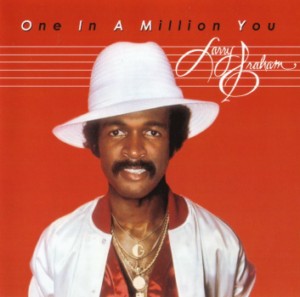 1946: Larry Graham, bassist of Sly & the Family Stone and Graham Central Station, was born in Beaumont, Texas.

1953: James Horner, who wrote music for over 100 movies, including Beautiful Mind , Avatar, Field of Dreams, The Lady In Red, Patriot Games, Star Trek II: The Wrath of Khan, Star Trek III: The Search for Spock, and Aliens just to name a few, was born; died June 22, 2014 in Los Padres National Forest in California when the plane he was piloting crashed. Horner won the Academy Award for Best Original Song, shared with lyricist Will Jennings, for "My Heart Will Go On", and another Oscar for Original Dramatic Score.
1956: Sharon Bryant of Atlantic Starr was born in Westchester County, New York.
1966: Tanya Donelly, singer and guitarist of Throwing Muses, was born in Newport, Rhode Island.
1970: Kevin Cadogan, guitarist and songwriter for Third Eye Blind, was born in Oakland, California.