1959: Gene Vincent ("Be-Bop-A-Lula") met television producer Jack Good upon arriving in England. It was Good who convinced him to adopt an all-leather look.
1960: Elvis Presley raced to #1 with his new album G.I. Blues, his fifth #1.
1961: Ray Charles was arrested in Indianapolis, Indiana for possession of drugs.
1964: "Ringo" by Lorne Greene was the #1 Easy Listening song for a third week.
1964: Lorne Greene made it a daily double as he also positioned "Ringo" at #1 overall. Bobby Vinton moved into second with "Mr. Lonely" and the previous #1 "Leader Of The Pack" by the Shangri-Las dropped to make room for both. The Zombies were at 4 with "She's Not There" and former #1 "Baby Love" by the Supremes was #5. The rest of the Top 10: "Time Is On My Side" by the Rolling Stones, the Kinks held steady with "You Really Got Me", the Supremes had a strong follow-up that moved from 13 to 8--"Come See About Me", Johnny Rivers was at 9 with "Mountain Of Love" and Gene Pitney took the final spot with "I'm Gonna' Be Strong".
1965: The Beatles performed for the final time in their native Liverpool, England when they gave a show at the Liverpool Empire. More than 40,000 people applied for tickets for the 2,550-seat venue.
1966: The Royal Guardsmen released the single "Snoopy Vs. The Red Baron".
1966: The Monkees released the single written for them by Neil Diamond--"I'm a Believer".
1967: Pink Floyd and Jimi Hendrix finished their tour at Green's Playhouse in Glasgow, Scotland. Davy O'List, guitarist for the group Nice, filled in often for Floyd as Syd Barrett either didn't bother showing up or was in no condition to perform.
1968: The Rolling Stones threw a launch party for the album Beggars Banquet at Queensgate Hotel in London turned into a food fight with custard pie as the dessert. Most of the pie was thrown at executives of the record label who vetoed the toilet cover art that the Stones had planned, but Brian Jones, who was about to be fired, landed a few right into Mick Jagger's face. (Note: several websites report the date of the party as December 6, but according to the book 'Old Gods Almost Dead: The 40-Year Odyssey of the Rolling Stones' by Stephen Davis, the party was on December 5.)
1968: Graham Nash quit the Hollies.
1971: Brewer & Shipley released the single "One Toke Over the Line".
1970: Smokey Robinson & the Miracles landed the #1 R&B song with the classic "The Tears Of A Clown".
1970: You didn't have to be a music expert to know this was a big hit--George Harrison burned up the chart from #72 to #13 with "My Sweet Lord".
The Guess Who's great song "Share the Land"
1970: The Partridge Family continued to place at #1 for the third week with "I Think I Love You", but Smokey Robinson & the Miracles were a strong #2 with "The Tears Of A Clown". Brian Hyland moved to position #3 with "Gypsy Woman", the previous #1 from the Jackson 5--"I'll Be There" was fourth and the Carpenters smash "We've Only Just Begun" was now at #5. The rest of an excellent Top 10: "Fire And Rain" from James Taylor, the 5th Dimension moved from 25 to 7 with "One Less Bell To Answer", Badfinger joined the party with "No Matter What", Stevie Wonder had song #9 with "Heaven Help Us All" and the Guess Who moved their ninth career hit--"Share The Land" into the Top 10.
1979: Fleetwood Mac released the single "Sara" from their great album Tusk.
1980: John Lennon gave an interview to Jonathan Cott of Rolling Stone, just three days before his death.
One of The Hard Rock songs of the Rock Era--"Juke Box Hero" from Foreigner...
1981: The great album 4 by Foreigner held the #1 spot on the Album chart for a third week. Ghost in the Machine by the Police crawled to #2, changing places with Tattoo You by the Rolling Stones. Another super album--Escape by Journey, remained fourth. The rest of the Top 10: Raise! by Earth, Wind & Fire, Nine Tonight by Bob Seger & the Silver Bullet Band, Stevie Nicks remained at #7 with her first solo effort--Bella Donna, Physical from Olivia Newton-John grabbed the #8 spot, Genesis was in neutral with Abacab and Exit...Stage Left by Rush took the final spot.
1987: Bill Medley & Jennifer Warnes reigned on the Adult Contemporary chart for the third straight week with "(I've Had) The Time Of My Life".
1987: Former Go-Go Belinda Carlisle, one of The Top 100 Female Artists of the Rock Era*, reached the pinnacle with her first solo effort "Heaven Is A Place On Earth". Bill Medley & Jennifer Warnes relinquished the top spot with "(I've Had) The Time Of My Life". George Michael moved to 3 with "Faith", leaping Richard Marx and "Should've Known Better". The rest of the Top 10: Whitesnake and their second hit "Is This Love", Debbie Gibson's "Shake Your Love", "We'll Be Together" by Sting, Whitney Houston roared in from 16 to 8 with "So Emotional", R.E.M. entered the list with "The One I Love" and Jody Watley grabbed #10--"Don't You Want Me".
"Don't Shoot Shotgun", one of a dynamite lineup of tracks on 'Hysteria'...
1987: Dirty Dancing kept on as the #1 album with the previous Bad from Michael Jackson still clinging to #2. Whitesnake was third while Pink Floyd peaked at #4 with A Momentary Lapse of Reason. The rest of the Top 10: Tunnel of Love from Bruce Springsteen falling to #5, The Lonesome Jubilee by John Cougar Mellencamp, Hysteria by Def Leppard was just in its infancy at #7, today was the day that Faith by George Michael climbed from 15-8 and first joined the Top 10 in its third week of release, ...Nothing Like the Sun from Sting remained at #9 and Whitney, Whitney Houston's second album, was at #10.
1992: "I Will Always Love You" by Whitney Houston was the new #1 song in the U.K.
1992: Whitney Houston rose to #1 on the R&B chart with "I Will Always Love You".
1992: "To Love Somebody", Michael Bolton's remake of the great Bee Gees song, was #1 for the fourth week on the Adult Contemporary chart.
1993: Douglas Hopkins, ex lead guitarist of the Gin Blossoms, committed suicide at the age of 32 at his home in Tempe, Arizona.
1998: Celine Dion & R. Kelly teamed for the new #1 song "I'm Your Angel".
2004: Sir Elton John received Kennedy Center Honors in Washington, D.C.
2004: Band Aid 20's remake of "Do They Know It's Christmas?", featuring Paul McCartney, Chris Martin of Coldplay, Bono of U2 and members of Radiohead, was #1 on the U.K. chart.
2004: U2 owned the top album in the U.S. with How to Dismantle An Atomic Bomb.
2005: Chris Cornell, lead singer of Audioslave, and his wife celebrated the birth of son Christopher.
2006: Handwritten lyrics to the Beatles song "Maxwell's Silver Hammer" by Paul McCartney sold for $192,000 at a Christie's auction in New York City. A Jimi Hendrix guitar went for $168,000 and a poem of Jim Morrison's sold for $49,000.
2009: Paul Anka ended a tumultuous marriage by filing divorce from his second wife Anna a year-and-a-half after being married.
Born This Day:
1932: Little Richard was born in Macon, Georgia.
1938: J.J. Cale, singer, songwriter, guitarist and drummer, whose songs were recorded by artists such as Tom Petty, Eric Clapton, Lynyrd Skynyrd and Kansas, was born in Oklahoma City, Oklahoma; died July 26, 2013 of a heart attack in La Jolla, California at the age of 74.
1940: Frank Wilson, who wrote for the Supremes, Marvin Gaye, the Temptations, the Four Tops and Smoky Robinson & the Miracles, among others, and later created two publishing firms, was born in Houston, Texas; died of prostate cancer September 27, 2012.
1945: Eduardo Delgado Serrato, drummer of ? & the Mysterians ("96 Tears"), was born in Encinal, Texas; died February 24, 2011 in Saginaw, Michigan.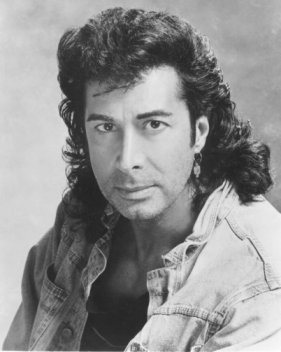 1946: Andy Kim ("Rock Me Gently") was born in Montreal, Quebec, Canada.
1947: Jim Messina of Buffalo Springfield, Loggins & Messina and Poco, was born in Maywood, California.
1947: Kim Simmonds, guitarist with Savoy Brown, was born in Newbridge, Wales
1960: Jack Russell, founding member and lead singer of Great White, was born in Montebello, California.
1960: Les Nemes, bassist of Haircut 100 ("Love Plus One") was born in Croydon, Surrey, England.
1965: Johnny Rzeznik, singer, songwriter, guitarist and producer with the Goo Goo Dolls, was born in Buffalo, New York.
1968: Glen Graham, drummer of Blind Melon ("No Rain"), was born in Columbus, Mississippi.