1955: The Penguins had the first #1 R&B song of the year, "Earth Angel", and it remained in that spot for the third straight week.
1962: Peter, Paul & Mary signed a recording contract with Warner Brothers Records.
1964: The Beatles recorded German versions of their hits, including "Komm, Gib Mir Deine Hand" ("I Want To Hold Your Hand") and "Sie Liebt Dich" ("She Loves You") at the EMI Pathe Marconi Recording Studios in Paris, France. The group was fairly familiar with the German language from their shows in Hamburg.
1965: The Who appeared on the British television show
Ready Steady Go! (Note: many websites report the appearance as occurring on January 28th, an impossibility since Ready Steady Go! aired on Friday nights, and January 28th was a Thursday in 1965. The correct date, according to 'TV.com', is January 29.)
1966: Al Martino had the #1 song on the Adult chart for the fourth week with "Spanish Eyes".
An incredible move for a song that never hit #1...
1966: The Beatles returned to #1 with "We Can Work It Out", making three weeks now for the group. The Beach Boys leaped from 15 to 2 with "Barbara Ann", while Gary Lewis & the Playboys had to stay at 3 with "She's Just My Style".
1967: Jimi Hendrix and the Who performed at Brian Epstein's Saville Theatre in London.
1968: The Association released their great single "Everything That Touches You".
1969: The
Glen Campbell Goodtime Hour
debuted on CBS television.
1969: The Fleetwood Mac instrumental "Albatross" was the #1 song in the U.K.
1971: Deep Purple was in concert at the beautiful Leeds Town Hall in Yorkshire, England.
1972: Smokey Robinson left the group the Miracles.
1972: The triple album The Concert for Bangladesh, featuring George Harrison, Ringo Starr, Bob Dylan, Eric Clapton, Ravi Shankar and members of Badfinger, was the new #1 album in the U.K. The project raised money for the region ravaged by war and famine.
1972: The Rolling Stones moved into the Top 10 albums with their compilation Hot Rocks 1964-1971.
1972: Al Green connected with R&B fans, placing "Let's Stay Together" at #1 for the fourth week.
1972: Don McLean owned the #1 Adult song for the third week with "American Pie".
1972: McLean also owned the #1 overall song with "American Pie" for a third week. Three Dog Night had the only new Top 10 song with "Never Been To Spain".
1974: Grand Funk recorded "The Loco-Motion", a song written by Stanley, Idaho's Carole King.
1977: For the third week, Stevie Wonder's "I Wish" topped the R&B chart.
1977: "Evergreen" by Barbra Streisand remained #1 on the Adult chart for the third week.
1977: It was a long ride up (15 weeks) but Rose Royce reached #1 with "Car Wash". Stevie Wonder relinquished with "I Wish" while Brick had #3--"Dazz". Leo Sayer's former #1 "You Make Me Feel Like Dancing" was behind that trio with the Sylvers dialing the "Hot Line" at #5. The rest of an excellent Top 10: The Eagles and "New Kid In Town", newcomer Mary MacGregor with "Torn Between Two Lovers", Manfred Mann's Earth Band slid up to #8 with "Blinded By The Light", Barbra Streisand catapulted from 20 to 9 with "Evergreen" and Aerosmith landed a Top 10 song with "Walk This Way".

"Lines On My Face" from 'Frampton Comes Alive'...
1977: Stevie Wonder's Songs in the Key of Life, which had spent its first 13 weeks at #1 on the Album chart, returned to that spot after two weeks. Wings Over America by Paul McCartney & Wings was flying down with the Eagles descending as well with Hotel California. The Soundtrack to "A Star Is Born" was fourth while the self-titled Boston debut was #5. The rest of the Top 10: Greatest Hits from Linda Ronstadt, the Best of the Doobies by the Doobie Brothers, Queen's A Day at the Races sped from 21-8, Frampton Comes Alive! by Peter Frampton was still in the Top 10 after 53 weeks and the Steve Miller Band's Fly Like An Eagle completed the group.
1979: Dire Straits re-released the first single of their career--"Sultans Of Swing".
1979: Emerson, Lake & Palmer broke up.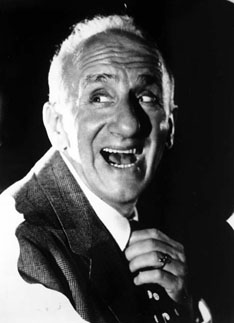 1980: Jimmy Durante died of pneumonia at the age of 86 in Santa Monica, California.
1981: Cozy Cole ("Topsy II") died of cancer in Columbus, Ohio at the age of 71.
1982: Gary Numan ("Cars" from 1980) made a forced landing when his plane was running low on fuel flying back from Cannes, France at a Royal Air Force base outside Southampton, England.
1983: "Down Under" from Men At Work reached #1 in the U.K.
Britain exported another great New Wave group--the Clash...
1983: Newcomers Men At Work amazingly remained at #1 on the Album chart for the 12th week with Business As Usual. Fellow New Wave newcomers the Stray Cats were #2 for the 10th straight week with Built for Speed. Thankfully, rock and roll was back.
1983: Men At Work had the #1 song in the U.S. with "Down Under". "Africa" by Toto made its move, Marvin Gaye had his 56th and final hit "Sexual Healing" and Don Henley dropped the "Dirty Laundry". The rest of the Top 10: "The Girl Is Mine" from Michael Jackson & Paul McCartney, Hall & Oates remained in the sixth position with "Maneater", Patti Austin and James Ingram with "Baby, Come To Me", the Clash were at #8 with "Rock The Casbah", Bob Seger & the Silver Bullet Band moved from 12-9 with "Shame On The Moon" and Eddie Rabbitt and Crystal Gale completed a very successful Top 10 for duos (four of them) with "You And I".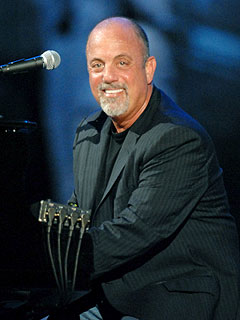 1989: Billy Joel sang the U.S. national anthem at one of the best Super Bowls, Super Bowl XXIII, at Joe Robbie Stadium in Miami, Florida.
1994: Former Supreme Mary Wilson's 14-year-old son was killed in an accident in which Wilson's jeep hit a median on the freeway in Los Angeles and flipped over.
1994: Jodeci held on to #1 on the R&B chart for the third week with "Cry For You".
"All I've Ever Wanted" from 'Music Box'...
1994: Music Box by Mariah Carey made it five weeks at #1 on the Album chart.
1996: Garth Brooks showed the modesty you wish all celebrities would when he refused to accept his American Music Award for Favorite Overall Artist. Brooks said that Hootie & the Blowfish had done more for music that year than he did.
1996: George Michael scored his sixth #1 in the U.K. as "Jesus To A Child" rose to the top.
1997: The
Capeman, a musical by Paul Simon, opened at the Marquis Theatre on Broadway.
1999: The Soundtrack to "Saturday Night Fever" went over 15 million in sales, as certified by the RIAA.
2001: U.S. District Judge Robert Hinkle ruled that George Clinton, the genius behind Funkadelic and Parliament, signed away his copyright on songs written in the late 70's and early 80's and could not get those rights back. Rap artists, like the leeches they are, had latched on to Clinton's songs and were using them because they had no musical ability themselves.
2001: Peter Tork, formerly of the Monkees, was on Seventh Heaven on the WB Television Network.
2005: Bryan Adams gave a concert in Karachi, Pakistan to benefit earthquake victims there.
2005: Whatever People Say I Am, That's What I'm Not by the Arctic Monkeys was the #1 album in the U.K.
2009: Kelly Clarkson set a Rock Era record when she rose from #97 to #1 with "My Life Would Suck Without You", the largest rise to #1 in chart history.
2010: Roy Orbison was honored posthumously with a star on the Hollywood Walk of Fame.
2011: Britney Spears debuted at #1 with "Hold It Against Me". She became the second artist to have more than one single debut at #1 after Mariah Carey. Spears also became the third female artist (and the seventh overall) to top the charts in three decades.
2015: Superb poet and songwriter Rod McKuen died of respiratory arrest after suffering from pneumonia in Beverly Hills, California at the age of 81. McKuen wrote over 1,500 songs for Barbra Streisand, Petula Clark, Dusty Springfield, Perry Como, Andy Williams, Johnny Mathis and Percy Faith, among others. Among his famous songs was "Jean", nominated for an Academy Award, and the English reworking of a French song into "Seasons In The Sun", which Terry Jacks turned into a #1 song in 1974.
Born This Day:
1936: James Jamerson, bassist who played on hits by Stevie Wonder, the Temptations, Marvin Gaye, the Four Tops, the Miracles, Martha & the Vandellas, and countless others. was born in Edisto Island, South Carolina; died of a combination of cirrhosis of the liver, heart failure and pneumonia August 2, 1983 at the age of 45. (Note: some websites say Jamerson was born in Charleston, South Carolina, when he in fact was born on Edisto Island, near Charleston. This is confirmed by both the 'Charleston City News' and the book 'Charleston Jazz' by Jack McCray.)
1943: Tony Blackburn, the first D.J. on BBC Radio One, was born in Guildford, Surrey, England.
1944: Andrew Loog Oldham, first manager of the Rolling Stones and founder of Immediate Records, was born in Paddington, London.
1947: David Byron (real name David Garrick), lead singer of Uriah Heep, was born in Epping, Essex, England; died February 28, 1985 in Reading, Berkshire, England from a heart attack brought on by years of alcohol abuse and drug use.
1948: Bill Kirchen, co-founder of Commander Cody and his Lost Planet Airmen ("Hot Rod Lincoln" from 1972) was born in Ann Arbor, Michigan.
1952: Tommy Ramone (real name Erdelyi Tamas), drummer and producer of the Ramones, was born in Budapest, Hungary; died July 11, 2014 of bile duct cancer in Queens, New York. He was the last surviving original member of the group. (Note: some websites unprofessionally say that Ramone died in Ridgewood. Ridgewood is not a city; it is a neighborhood, and official death certificates will never list the neighborhood where someone dies.)
1953: Louie Perez, songwriter, percussionist and guitarist of Los Lobos ("La Bamba" from 1987), was born in Los Angeles, California.
1954: Rob Manzoli of Right Said Fred ("I'm Too Sexy" in 1991) was born in London.
1961: Eddie Jackson, bass guitarist of Queensryche, was born in Robstown, Texas.
1962: Marcus Verne of Living in a Box