1960: Paul Anka, Pat Boone, Bobby Darin and Frankie Avalon appeared on the Coke Time television special on ABC.
1960: Connie Francis scored a #1 with "Everybody's Somebody's Fool".
1963: Billy Kramer recorded "Bad To Me".
1964: The Rolling Stones served as panelists on the BBC-TV show Juke Box Jury. (Note: numerous websites incorrectly state that the group appeared on 'Juke Box Jury' on January 27, 1964. They made only one appearance on the show, and it was on June 27, according to the official Rolling Stones website.)
1964: "People" by Barbra Streisand topped the Easy Listening chart.
1964: The 4 Seasons were tearing up the charts, moving from 53 to 18 with "Rag Doll".
The Bacharach/David/Warwick combination was golden...
1964: Peter & Gordon enjoyed their only #1 song with "A World Without Love". The Beach Boys edged up to 2 with "I Get Around" while previous #1 "Chapel Of Love" from the Dixie Cups was third. Millie Small owned #4 with "My Boy Lollipop" and newcomer Barbra Streisand moved from 8-5 with "People". The rest of the Top 10: Johnny Rivers was on the move (15-6) with "Memphis", Gerry & the Pacemakers with "Don't Let The Sun Catch You Crying", the Ray Charles Singers dropped with "Love Me With All Your Heart", Billy J. Kramer was up to #9 with "Bad To Me" and Dionne Warwick hung in there with "Walk On By".
1967: Mick Jagger of the Rolling Stones began trial for illegal possession of drugs at Keith Richard's party. Jagger was kept at Lewes jail in England overnight until the verdict was handed down June 29. Jagger was sentenced to three months in prison. (Note: some websites falsely say Jagger was convicted on this date. His trial was on June 27 with Richards in court on June 28, and the verdicts were given June 29, according to the newspaper 'The Guardian'.)
1968: Elvis Presley finished filming the television special that launched his comeback after serving in the military--Elvis at NBC Studios in Burbank, California. (Note: some websites report Elvis began filming on this date. Filming had already been done on four separate dates at Western Recorders in Burbank prior to filming at NBC Studios.)
1969: The Moody Blues were in concert at the Exeter University Summer Ball in Exeter, England.
1969: Jimi Hendrix appeared at the Boston Garden in Boston, Massachusetts.
1969: The Doors performed at the Gran Forum in Mexico City, Mexico.
1970: The group Smile changed their name to Queen and performed under that name in Cornwall, England.
1970: Pink Floyd, Steppenwolf, Canned Heat, Its A Beautiful Day, Johnny Winter, John Mayall and Fairport Convention appeared on opening day of the three-day Bath Festival of Blues and Progressive Music in Bath, England.
1970: Janis Joplin, the Grateful Dead, the Band and the Flying Burrito Brothers traveled together on a transcontinental train to perform in Toronto, Winnipeg, Saskatoon and Calgary, Canada.
The Temptations told it like it was...
1970: The Jackson 5 made it three in a row as "The Love You Save" took over at #1 on this date. Three Dog Night was one step away with their great one, "Mama Told Me (Not To Come)". The Temptations scored the #3 song with "Ball Of Confusion" while the Beatles' former #1 was now ranked fourth--"The Long And Winding Road". There were two new debuts in the Top 10: "Ride Captain Ride" from Blues Image, which moved strongly from 11 to 6 and Elvis Presley moved in with "The Wonder Of You".
"Don't Let Me Down", the final act from the Beatles...
1970:
Let It Be
, the final studio album from the Beatles, was #1 for a third week on this date.
McCartney
, Paul's solo effort, was #2 followed by the
Soundtrack to "Woodstock"
. Crosby, Stills, Nash & Young's great album
Deja Vu
was #4 with The
5th Dimension's Greatest Hits
at #5. The rest of the Top 10:
Live At Leeds
from the Who,
Chicago II
at #7,
ABC
from the Jackson 5 moving into the Top 10 at #8,
Band of Gypsys
from Jimi Hendrix dropping to #9 in its ninth week and
The Isaac Hayes Movement
at #10.
1971: The Fillmore East in New York City was closed. The Beach Boys and the Allman Brothers gave the final concert.
1973: Chicago and Al Green appeared on the ABC-TV special Chicago in the Rockies.
1980: John Bonham, drummer of Led Zeppelin, collapsed onstage in Nuremberg, West Germany after just three songs. John wasn't too long for this world.
1981: Michael Jackson reached #1 in the U.K. with "One Day In Your Life".
It was awesome to have the Moody Blues back...
1981: Mistaken Identity gave Kim Carnes a #1 album, taking over from Hi Infidelity by REO Speedwagon, which was finally toppled after 15 weeks. AC/DC came in third with Dirty Deeds Done Dirt Cheap and another former #1--Paradise Theater from Styx was #4. The rest of the Top 10: Fair Warning from Van Halen, Hard Promises by Tom Petty & the Heartbreakers at #6, the Moody Blues moved from 16-7 with their comeback Long Distance Voyager, Phil Collins remained at #8 with Face Value, Santana had Zebop! at #9 and Rush remained at 10 with Moving Pictures.
1981: "America" by Neil Diamond was #1 on the Adult Contemporary chart for a third week.
1981: Kim Carnes reached #1 with "Bette Davis Eyes"...
1982: Sting and Virgin Records reached an out-of-court settlement regarding a 1977 contract.
1987: Madonna was in concert at the Orange Bowl in Miami, Florida, the opening show in the 19-day North American leg of our world tour.
1987: "Diamonds" by Herb Alpert & Janet Jackson was the new #1 on the R&B chart.
1987: Genesis owned the top AC song for a third week with "In Too Deep".
1987: Whitney Houston registered her fourth consecutive #1 song with "I Wanna' Dance With Somebody".
1987: Whitney Houston debuted at #1 on the Album chart with Whitney.
1988: MCA Records bought Motown Records for $61 million.
1988: Cyndi Lauper received an honorary high school diploma from Richmond High in New York City.
1988: Debbie Gibson earned her actual high school diploma from Calhoun High on Long Island, New York.
1989: The Who performed Tommy in its entirety for the first time at Radio City Music Hall in New York
City to benefit the Rock and Roll Hall of Fame and a charity.
1989: Tom Jones was awarded a star on the Hollywood Walk of Fame at 6922 Hollywood Boulevard.
1992: Michael Jackson kicked off his Dangerous tour at Olympic Stadium in Munich, Germany. Jackson donated all the money from the 69-concert tour (performing before an audience of nearly four million people) to charities, including his Heal the World charity.
1995: Neil Young and Pearl Jam released their collaborative album Mirror Ball.
1996: The Eagles performed at the Molson Amphitheatre in Toronto, Canada.
1997: The Smashing Pumpkins, Beck and Phish were among the performers on the opening day of the three-day Glastonbury Festival.
1998: The Corrs' album Talk on Corners reached #1 on the U.K. chart.
1998: Gordon Lightfoot, Bryan Adams and Anne Murray were the first three rock stars to be honored with a granite star on Canada's new Walk of Fame in Toronto, Ontario.
1999: The Chemical Brothers rose to #1 on the U.K. Album chart with Surrender.
2000: Turns out the songs "Love In Vain" and "Stop Breakin' Down" by the Rolling Stones didn't belong to them. A San Francisco appeals court ruled that the Stones used the Robert Johnson songs without permission, thinking they were public domain.
2000: Marc Anthony played a benefit for the Ronald McDonald House at Radio City Music Hall in New York City.
2000: Nelly released his debut album Country Grammar on Universal Records.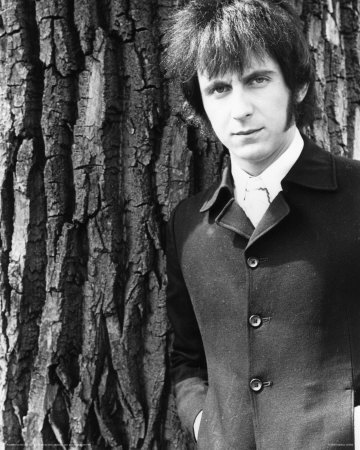 2002: John Entwistle was found dead at age 57 in his hotel room at the Hard Rock Hotel in Las Vegas, Nevada of a heart attack brought on by cocaine.
2006: Only a guy such as Axl Rose could have trouble with the good people of Sweden. The Guns N' Roses musician was arrested for brawling with a hotel security guard in Stockholm.
2006: Mary J. Blige ("Be Without You") and Kanye West and Jamie Foxx ("Gold Digger") won the Video of the Year in a tie at the BET Awards.
2008: K.T. Tunstall, Panic at the Disco and Ben Folds highlighted the opening day of the U.K. Glastonbury Festival.
2008: The Black-Eyed Peas topped the Album chart with The E.N.D.
2009: Gale Storm, who starred in the popular television show My Little Margie, in several movies and was a solo artist ("I Hear You Knocking") died in Danville, California at the age of 87.
Born This Day
:
1935: Doc Pomus, who wrote hits such as "Teenager In Love" and "Save The Last Dance For Me" with songwriting partner Mort Shuman, was born in Brooklyn, New York; died March 14, 1991 of lung cancer in Manhattan, New York.
1944: Bruce Johnston of the Beach Boys was born in Peoria, Illinois.
1951: Gilson Lavis, drummer for Squeeze ("Tempted") was born in Bedford, Bedforshire, England.
1958: Lisa Germano, singer, songwriter and musician, who worked with John Mellencamp, Sheryl Crow, Jewel, Neil Finn and David Bowie, was born in Mishawaka, Indiana.
1976: Leigh Nash, lead singer of Sixpence None the Richer ("Kiss Me"), was born in New Braunfels, Texas.
1983: Evan David Taubenfeld, guitarist and vocalist with Avril Lavigne, was born in Baltimore, Maryland.