1957: Jimmy Dorsey ("So Rare") died of throat cancer at the age of 53 in New York City.
1961: Frankie Avalon began a 15-day tour of South America.
King's song was on its way to becoming a classic...
1961: "Travelin' Man" became Ricky Nelson's second #1 song of his career after "Poor Little Fool". "Moody River" jumped from 7 to 2 for Pat Boone while the previous #1, "Running Scared" from Roy Orbison, ranked third. Former Drifters singer Ben E. King was up with "Stand By Me" and Dee Clark's "Raindrops" hit #5. The rest of the Top 10: Adam Wade with "The Writing On The Wall", Elvis Presley dropped with "I Feel So Bad", the Pips moved from 21-8 with "Every Beat Of My Heart", Gary U.S. Bonds roared from 33 to 9 with "Quarter To Three" and Brook Benton entered the Top 10 with "The Boll Weevil Song".
1962: Brenda Lee was hospitalized at Cooper Hospital in Camden, New Jersey with a dislocated neck, suffered during a concert at the Latin Casino in New Jersey.
1963: Brenda Lee graduated from Hollywood Professional High School.
1963: The Beach Boys recorded two great songs on this date--"Little Deuce Coupe" and "Surfer Girl"--at United Western Recorders in Hollywood, California.
1965: The Who performed at the Town Hall in Dudley, Worcestershire, England. (Note: some websites claim that the group performed in Dudley, Birmingham, England. Dudley is not and has never been in the county of Birmingham. Historically, it was in Worcestershire, and was in that county in 1965 when the Who performed. In 1966, Dudley's county was changed to Staffordshire briefly, before being included in the county of West Midlands in the Local Government Reorganization Act of 1974.)
1965: Sonny and Cher made their television debut on Dick Clark's American Bandstand.
1965: "Crying In The Chapel" by Elvis Presley spent a fourth week out of seven on the Adult Contemporary chart.
1965: The Soundtrack to "Mary Poppins" spent a 10th consecutive week at #1 on the Album chart. The incredible Soundtrack to "The Sound of Music" was #2.
1965: The Supremes scored their fifth consecutive #1 song with "Back In My Arms Again", a Rock Era record that would stand until the Bee Gees broke it in 1979. Sam the Sham & the Pharoahs had to settle with a #2 peak for "Wooly Bully" with Elvis Presley reaching #3 with "Crying In The Chapel". The Four Tops moved impressively (7-4) with "I Can't Help Myself". The rest of the Top 10: previous #1 "Help Me Rhonda" from the Beach Boys, the Byrds flew up from 17 to 6 with "Mr. Tambourine Man", Roger Miller and "Engine Engine #9", Hermans Hermits were back with their remake of the Sam Cooke song "Wonderful World", the Beatles and "Ticket To Ride" while the Beau Brummels dropped "Just A Little".
1965: The Beatles received the "Most Excellent Order of the British Empire" awards from Queen Elizabeth.
1966: The Dave Clark Five performed on The Ed Sullivan Show for the 11th time. (Note: some websites claim this was the group's 12th performance on the show, but according to the band's official website, it was appearance #11. Some websites claim the group performed 18 times on the show but according to the official website of the group, they appeared a total of 13 times. Five of those air dates were reruns, which explains the confusion. Only taped episodes count as performances--you will never find 18 taped episodes, but rather 13. )
1968: Aretha Franklin released the album Aretha Now on Atlantic Records.
1968: The movie Speedway, starring Elvis Presley and Nancy Sinatra, opened in theatres.
1970: No longer with Big Brother & the Holding Company, Janis Joplin performed in Louisville, Kentucky in front of 4,000 fans at Freedom Hall (16,000 capacity). (Note: the book Notable Moments of Women in Music' by Jay Warner, claims Joplin performed on July 12, but as you can see from the poster above, the correct date is June 12.)
1971: A new artist appeared on the music scene as Roberta Flack debuted on the chart with her first single release--her version of "You've Got A Friend". She would go on to score 18 hits in her fabulous career.
1971: "Want Ads" by the Honey Cone was the #1 song, toppling the Rolling Stones' "Brown Sugar".
1971: "Rainy Days and Mondays" was #1 for a third week for the Carpenters on the Easy Listening chart.
1972: The Sound Broadcasting Act was passed in England, allowing for 21 additional radio stations.
1973: Grand Funk recorded "We're An American Band".
1972: Jim Croce released the single "You Don't Mess Around With Jim". (Note: some naive websites claim the song was released in July. "You Don't Mess Around With Jim" debuted on the Singles chart on July 1. It is physically impossible for a song to be released as a single by the record company, mailed to radio stations, received by radio stations, listened to and added to station playlists, reported to the trade papers, and printed and published by the trade papers, all in one day.)
1976: "Save Your Kisses For Me" by the Brotherhood of Man topped everyone on the Adult Contemporary chart.
1976: The great award-winning album Breezin' by George Benson reached the Top 10.
Henry Gross reached #6...
1976: "Silly Love Songs" assumed the #1 spot on this date. "Get Up And Boogie" from the Silver Convention was #2 with Dorothy Moore ("Misty Blue") and Diana Ross's former #1 "Love Hangover" trailing. The rest of the Top 10: "Happy Days" from Pratt & McClain, Henry Gross with "Shannon" at 6, Hall & Oates moving up with "Sara Smile", the Captain & Tennille moving up to 8 with "Shop Around", Andrea True Connection entering the Top 10 with "More, More More" and the Rolling Stones unable to climb past 10 with "Fool To Cry".
1978: Dire Straits appeared at Eric's in Liverpool, England.
1979: The Cars released the single "Let's Go" to radio stations on Elektra Records.
1979: The Police were in concert at the Locarno in Bristol, England.
1982: Linda Ronstadt, Bruce Springsteen, James Taylor, Jackson Browne and Gary "U.S." Bonds were on hand for the biggest political rally in the history of the United States. The Rally for Nuclear Disarmament drew 750,000 people to Central Park in Manhattan, New York.
1982: Adam Ant amazingly had the #1 song in the U.K. with "Goody Two Shoes".
1982: "Ebony and Ivory" was #1 for a fifth week for Paul McCartney & Stevie Wonder on the Adult Contemporary chart.
1989: Lou Monte, who gave us many novelty records including "Pepino, The Italian Mouse in 1962", passed away at age 72 in Pompano Beach, Florida.
1989: The Elvis Presley Autoland Museum opened, featuring over 20 automobiles of the King.
1990: Mariah Carey released her monumental debut album on Columbia Records on this date.
1993: UB40 had the #1 song in the U.K. with their remake of the Elvis Presley song "(Can't Help) Falling In Love".
1993: "That's the Way Love Goes" by Janet Jackson remained #1 for the fifth week in a weak time in music in the United States.
1999: Oasis paid Gary Glitter ("Rock And Roll, Pt. 2") $340,000 in an out-of-court settlement for using his lyrics in their song "Hello".
2001: Blink-182 debuted at #1 on the Album chart with T
ake Off Your Pants and Jacket
.
2003: 50 Cent and Nate Dogg had the #1 song "21 Questions".
2003: Metallica had the #1 album with St. Anger, holding off an impressive #2 debut for Jewel's album 0304.
2004: In an effort to be like third-world citizens, 50 Cent left the stage at Hot 97's Summerjam concert at Giants Stadium in New Jersey after chairs were thrown during his appearance. The guy worth 50 cents had derogatory comments about R. Kelly and also verbally attacked Ja Rule. Fans of other music styles could be heard snickering.
2005: Pink Floyd announced that bassist Roger Waters, who left the group in 1985, would join them July 2 for the Live 8 London concert.. The reunion would mark the first concert for the group in 24 years.
2006: Korn had to cancel a European tour after Jonathan Davis was hospitalized for a blood disorder. (Note: several websites incorrectly report that Davis was hospitalized on June 12. Davis was hospitalized on Friday, June 9 according to the 'BBC'. Korn issued a press release on June 12 canceling the rest of the European dates.)
2006: Prince was awarded a Webby Lifetime Achievement Award in Manhattan, New York.
2006: Olivia Newton-John was awarded the Officer of the Order of Australia for her amazing contribution to music and charity.
(Note: some websites are slow to come up with the correct date for this monumental honor. 'Billboard' indicated on June 12, 2006 that Olivia had been honored on that date, and few would accuse the magazine of being clairvoyant.)
2007: Canada Post issued postage stamps in honor of Gordon Lightfoot, Joni Mitchell, Paul Anka and Anne Murray.
2008: Amy Winehouse performed at an art gallery in Moscow, Russia.
2009: Johnny Rivers was inducted into the Louisiana Music Hall of Fame.
2009: The Eagles performed at the Hallenstadion in Zurich, Switzerland.
2011: Clarence Clemons, saxophonist with Bruce Springsteen's E Street Band, suffered a stroke. He died six days later.
2011: Carl Gardner, founder and lead singer of the Coasters and a member of the Rock & Roll Hall of Fame, died at the age of 83 in Port St. Lucie, Florida from congestive heart failure and vascular dementia.
Born This Day:
1928: Vic Damone ("On the Street Where You Live" from 1958) was born in Brooklyn, New York
1941: Reg Presley of the Troggs was born in Andover, Hampshire, England; died February 4, 2014 in Andover after losing a battle to lung cancer.
1942: Len Barry (Leonard Borisoff who had the hit "1-2-3") was born in Philadelphia, Pennsylvania.
1944: Harold Cowart of John Fred & His Playboy Band ("Judy In The Sky (With Glasses)" from 1968)
1948: Barry Bailey, original lead guitarist of the Atlanta Rhythm Section, was born in Decatur, Georgia.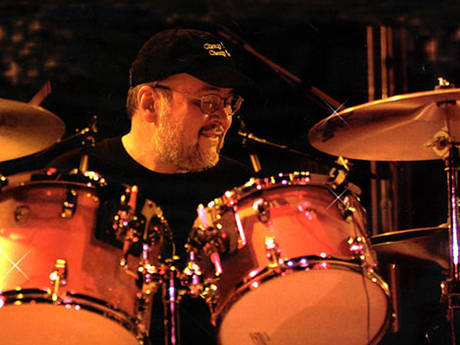 1951: Bun E. Carlos, great drummer of Cheap Trick, was born in Rockford, Illinois.
1951: Brad Delp, lead singer of Boston, was born in Peabody, Massachusetts; committed suicide March 7, 2007. (Note: many websites list Boston as Delp's birthday or say he was born in Danvers, Massachusetts. The family later lived in Danvers, but Brad was born in Peabody.)
1952: Pete Farndon, bass guitarist for the Pretenders, was born in Hereford, Herefordshire, England; died in London of drugs on April 14, 1983.
1953: Rocky Burnette ("Tired Of Toein' The Line") and the son of rock pioneer Johnny Burnette, was born in Memphis, Tennessee.
1958: Meredith Brooks ("Bitch") was born in Oregon City, Oregon.
1959: John Linnell, who played accordion, keyboards and sax for They Might Be Giants ("Birdhouse In Your Soul" from 1990), was born in New York City, New York.
1960: Michael Hausman, drummer of 'Til Tuesday and later a manager of Aimee Mann, Suzanne Vega, Marc Cohn and Michael Penn
1968: Bobby Sheehan, founding member and bassist of Blues Traveler, was born in Summit, New Jersey; died of drugs August 20, 1999 in New Orleans, Louisiana. (Note: some websites list Bobby's birthday as June 11, perhaps confusing him with the Bobby Sheehan of Boston Bruins National Hockey League fame, who was born on January 11.)
1969: Bardi Martin, bassist of Candlebox
1979: Robyn ("Show Me Love") was born in Stockholm, Sweden.