1961: Elvis Presley recorded "(Marie's The Name) His Latest Flame)" in Nashville, Tennessee.
1962: Bent Fabric released the 45 "Alley Cat".
1964: Elvis Presley rose to #1 in the U.K. with "It's Over".
1966: Neil Diamond performed "Solitary Man" during his American national television debut on American Bandstand on ABC-Tv.
1966: It was a heck of a show at the Hollywood Bowl. The Beach Boys, Byrds, Lovin' Spoonful and Percy Sledge performed.
1966: The Temptations had the new #1 R&B song with "Ain't Too Proud To Beg".
1966: The Beatles recorded the second biggest jump to #1 in the Rock Era (15-1) when "Paperback Writer" leaped to #1 on this date. Frank Sinatra moved up to #2 with "Strangers In The Night" while the former #1 "Paint It Black" by the Rolling Stones fell to 3. Lovin' Spoonful dropped after peaking at #2 with "Did You Ever Have To Make Up Your Mind?". The rest of the Top 10: Simon & Garfunkel with "I Am A Rock", the Cyrkle with "Red Rubber Ball", Robert Parker had "Barefootin'" up to 7, the Capitols were at #8 with "Cool Jerk", Dusty Springfield hit the Top 10 with "You Don't Have To Say You Love Me" while "Sweet Talkin' Guy" by the Chiffons edged up to #10.
1967: The Beatles premiered the single "All You Need Is Love" on the television special Our World before a worldwide audience of 400 million.
1967: The Jimi Hendrix Experience gave a free afternoon concert at Golden Gate Park in San Francisco and then played two more shows at the Fillmore West that night.
1969: The Hollies began recording "He Ain't Heavy, He's My Brother" with Elton John playing piano at Abbey Road Studios in London. (Note: some websites report that the group recorded the song on May 25. They started recording June 25, and finished with the song on August 7, according to the newspaper 'The Manchester Beat'.)
1969: Sly & the Family Stone recorded "Hot Fun In The Summertime".
1969: The Guess Who received their first Gold record with the song "These Eyes". (Note: some say the group earned their Gold record on August 16, but it was on June 25, according to the official website for the Recording Industry Association of America (RIAA).
1970: Daryl Hall & John Oates recorded together for the first time under the name Whole Oats.
"Can't Find the Judge" from The Dream Weaver...
1975: Gary Wright, keyboardist with Spooky Tooth, released the great solo album The Dream Weaver.
1977: The Muppet Show was the #1 album in the U.K.
A radio station that does not play the prelude "Threshold" is cheating you...
1977: The Steve Miller Band landed in the Top 10 with "Jet Airliner".
1977: England Dan & John Ford Coley took over at #1 on the Easy Listening chart with "It's Sad To Belong".
1979: Earth, Wind & Fire released the single "After The Love Has Gone".
(Note: one website naively says the single was released July 12. "After The Love Has Gone" debuted on the Singles chart on July 7. It is physically impossible for a song to be included on the Singles chart if it has not yet been released as a single.)
1979: Little River Band released the single "Lonesome Loser".
1982: The Rolling Stones performed in England for the first time in six years with the first of two nights at Wembley Stadium in London.
1983: The Police scored a #1 album in their native England.
We reacquainted ourselves with Sergio Mendes...
1983: Irene Cara made it five weeks in a row for one of The Top 500 Songs of the Rock Era* with "Flashdance...What A Feeling". Culture Club had to settle for #2 with "Time (Clock Of The Heart)" while Eddy Grant slid up one with "Electric Avenue". The Police were hot (14-4) with "Every Breath You Take". The rest of the Top 10: "Let's Dance" fell to #5 for David Bowie, Hall & Oates saw "Family Man" go up to 6, Styx was stuck at 7 with "Don't Let It End", Sergio Mendes had his first Top 10 hit in 15 years with "Never Gonna' Let You Go", Rick Springfield remained at 9 with "Affair Of The Heart" and One Hit Wonder Kajagoogoo made it with "Too Shy".
1984: Patti Scialfa joined Bruce Springsteen's E Street Band. She would later become Springsteen's wife.
1984: The Soundtrack to "Purple Rain" was released. It would soon rule the airwaves and be the album that took over the #1 spot from Bruce Springsteen's Born in the U.S.A.
1987: Highly successful songwriter Boudleaux Bryant died of cancer in Knoxville, Tennessee at the age of 67. Together with his wife Felice, Bryant wrote "Bye Bye Love", "All I Have To Do Is Dream" and "Wake Up Little Susie" for the Everly Brothers. Buddy Holly, the Beatles, Bob Dylan, Tony Bennett, Simon and Garfunkel, Elvis Presley, the Beach Boys, Cher and Ray Charles all recorded songs by the songwriting duo.
1988: "Make It Real" by the Jets was the new #1 Adult Contemporary song.
Def Leppard from their masterpiece...
1988: Debbie Gibson moved into the #1 slot with "Foolish Beat". Michael Jackson moved up to challenge with "Dirty Diana", Rick Astley fell from the top spot to #3 with "Together Forever". The rest of the Top 10: "Make It Real" from the Jets, Cheap Trick at #5 with "The Flame", Bruce Hornsby and the Range were up to 6 with "The Valley Road", George Michael's former #1 "One More Try" was at #7, Prince with "Alphabet Street", Pebbles entered the Top 10 with "Mercedes Boy" while Def Leppard scored one of four Top 10's from the album
Hysteria
--"Pour Some Sugar On Me", which rose from 18-10.
1988: Hillel Slovak of the Red Hot Chili Peppers died from drugs at the age of 26 in Hollywood, California.
1993: The Red Hot Chili Peppers, the Black Crowes, Lenny Kravitz, Verve and the Lemonheads performed during the first day of the Glastonbury Festival in England.
1993: Bruce Springsteen was a guest on David Letterman's final show as host of Late Night on NBC-TV.
1994: Jimmy Jam, producer of numerous albums including
Janet Jackson's Rhythm Nation 1814
, married Lisa Padilla.
1994: The Stone Temple Pilots topped everyone on the Album chart with Purple.
1994: All-4-One remained at #1 for the sixth week with "I Swear".
1995: Pearl Jam canceled their tour due to an ongoing fight with Ticketmaster.
1997: A full lineup of Motown stars attended the Detroit funeral of Lawrence Payton, the former member of the great group the Four Tops, who had died of liver cancer.
2002: The ABBA album Gold--Greatest Hits was certified as selling over six million copies by the RIAA.
2003: Monica had the top album with After the Storm.
2004: Elton John booked his first-ever concert in China, set for September.
2004: Paul McCartney, Morrissey, the Black Eyed Peas, Oasis and Nelly Furtado were among the performers at the Glastonbury Festival in the U.K.
2004: David Bowie underwent an emergency angioplasty to open up a blocked artery.
2004: Eric Clapton raised $7.5 million for a drug addiction center in the Caribbean. He sold a Stratocaster guitar that he played from 1970-1985 for $1 million, a 1964 Gibson for $847,000 and a 1939 Martin acoustic guitar that Clapton played on his Unplugged album sold for $800,000.
2005: Coldplay headlined the second day of the Glastonbury Festival in England.
2006: The Eagles were in concert at the Cardiff Millennium Stadium in Cardiff, Wales.
2006: Nelly Furtado topped the U.K. chart with "Maneater" for a third week.
2006: Jazz superstar Diana Krall and husband Elvis Costello announced that she was expecting.
2006: Arif Mardin, producer and arranger who won 11 Grammy Awards, died at the age of 74 from pancreatic cancer in New York City. Mardin worked at Atlantic Records for over 30 years, working with Aretha Franklin, the Bee Gees, Barbra Streisand, Roberta Flack and Norah Jones.
2006: Longtime television producer and journalist Elkan Allan, who produced the British pop show Ready Steady Go! during the '60s, died of a stroke in Islington, London at the age of 83.
2009: A pop memorabilia auction in New York City fetched hefty prices. A Sgt. Pepper's souvenir poster signed by all four Beatles sold for $52,500, Kurt Cobain's bass guitar sold for $43, 750 and a set of Bob Dylan's handwritten lyrics fetched $25,000.
2009: Sky Saxon, lead singer of the Seeds ("Pushin' Too Hard"), died from an internal infection in Austin, Texas at the age of 71.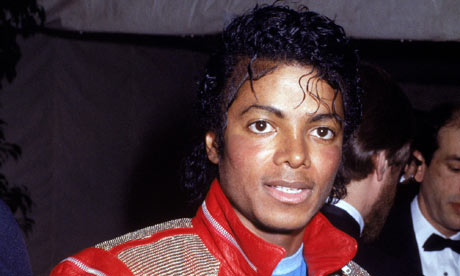 2009: Michael Jackson, lead singer of the Jackson 5 and one of the most successful singers the world has ever known, died at t
he age of 50 after suffering heart failure from acute propofol and benzodiazepine intoxication
at his home in Beverly Hills, California.
The condition was a result of his doctor over-prescribing drugs. The doctor was found guilty of involuntary manslaughter and served a two-year prison sentence. Jackson had been working hard in rehe
arsal for 50 upcoming sold-out concerts to over one million people in London.
2010: Rush received a star on the Hollywood Walk of Fame.
Born This Day
:
1935: Eddie Floyd ("Knock On Wood") was born in Montgomery, Alabama.
1939: Harold Melvin, singer and leader of the Blue Notes, was born in Philadelphia, Pennsylvania; died March 24, 1997 in Philadelphia after suffering a stroke in July and another suspected stroke shortly before his death.
1940: Clint Warwick (Albert Eccles), the original bass guitarist with the Moody Blues, was born in Aston, Warwickshire, England; died of liver disease in 2004 at the age of 63. (Note: several websites naively say Warwick was born in Birmingham, West Midlands, England. The county of West Midlands did not exist until 1974, 34 years after Clint was born, so it is physically impossible for him to have been born in the county of West Midlands and you will never see West Midlands listed as the County of Birth on his official birth certificate. When Warwick was born in 1940, Aston was located in the county of Warwickshire.)
1945: Carly Simon was born in the Bronx, New York. (Note: several websites are lazy and simply say she was born in New York City, which of course consists of five independent boroughs, each with their own population. Others say Carly was born in Manhattan. Unfortunately, there are no credible sources for her birthplace, but our best research indicates she was born in the Bronx.)
1946: Ian McDonald, keyboardist and a founding member with King Crimson and Foreigner, was born in London.
1946: Alan Lanier, keyboardist, rhythm guitarist and an original member of Blue Oyster Cult, was born in Queens, New York; died of C.O.P.D. August 14, 2013 in Manhattan, New York. (Note: the notorious 'Allmusic.com' and other websites naively say Lanier was born on Long Island, New York. Long Island is neither a city nor a county and you will never see Long Island listed on Alan's official birth certificate. For the benefit of those websites, although Long Island is not a city, Queens is, and that is where Lanier was born.)
1952: Tim Finn of Split Enz and Crowded House, was born in Te Awamutu, New Zealand.
1954: David Paich, one of the greatest session musicians of the Rock Era and vocalist, keyboard player, songwriter, arranger and producer with Toto, was born in Los Angeles.
1963
: George Michael (Georgios Kyriacos Panayiotou) was born in East Finchley, Middlesex, England. (Note: many websites naively say George was born in East Finchley, London. East Finchley did not become a part of the county of London until 1965, two years after Michael was born. In 1963, East Finchley was located in the county of Middlesex, and you will never see London listed as his County of Birth on Geoergios' official birth certificate.)
1972: Mike Kroeger of Nickelback was born in Hannah,
Alberta, Canada.