1960: The Hollywood Argyles found themselves on top of the chart with "Alley-Oop". 15-year-old wonder Brenda Lee edged up with "I'm Sorry while Connie Francis tumbled from #1 with "Everybody's Somebody's Fool".
1962: Joe Meek wrote the instrumental "Telstar".
1964: The Beatles performed live on the ABC television show Lucky Stars performing "A Hard Day's Night", "Long Tall Sally", "Things We Said Today" and "You Can't Do That".
1964: "Under The Boardwalk" was the fastest-rising song on this date, moving up from 62 to 31 for the Drifters.
1964: "People" by Barbra Streisand remained #1 for the third week on the Adult chart.
1964: "I Get Around" by the Beach Boys held on to #1 for a second straight week. Johnny Rivers moved into position with "Memphis", but the 4 Seasons were closing fast (8-3) with "Rag Doll". Gerry & the Pacemakers held steady at #4 with "Don't Let The Sun Catch You Crying" and the Dave Clark Five moved from 10 to 5 with "Can't You See That She's Mine". The rest of the Top 10: Millie Small fell with "My Boy Lollipop", Barbra Streisand dropped to #7 with "People", Peter & Gordon were at #8 with "A World Without Love", Stan Getz and Astrud Gilberto moved into the Top 10 with the great song "The Girl From Ipanema" and Chuck Berry moved up to #10 with his 21st hit but first Top 10 in six years--"No Particular Place To Go".
.
1967: Following his departure from the New Christy Minstrels the day before, Kenny Rogers formed the First Edition with Rogers' mates in the Christy Minstrels Thelma Camacho, Mike Settle and Terry Williams.
1969: The
Rolling Stones
released the single "Honky Tonk Women".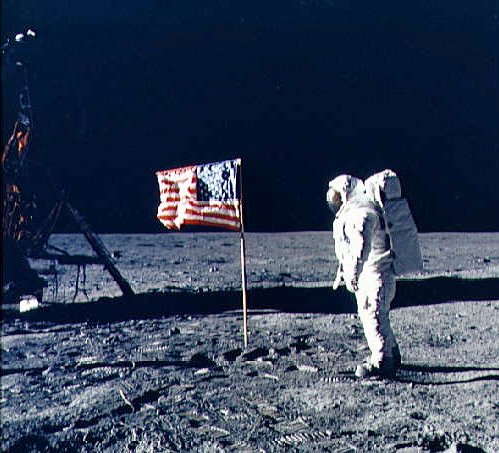 1969: David Bowie timed the release of his single "Space Oddity" to coincide with the first lunar landing by Apollo 11 of the United States. (Note: several websites claim the single was released June 11. Some sites say the single was released July 11, five days before the lunar landing. This is false--the single indeed was released July 11, a
ccording to 'GuitarPlayer.com', but it wasn't five days before the landing.
Apollo 11 touched down on the moon on July 20, 1969.)
1969: David Bowie released "Space Oddity" in the U.K., timing the release with the Apollo moon landing.
1970: Bread moved up from 44 to 20 with the first single of their career, "Make It With You".
1970: The Jackson 5 spent a sixth week at #1 on the R&B chart with "The Love You Save".
1970: "Close To You" by the Carpenters took over at #1 on the Adult chart.
1970: Three Dog Night saw their fourth Top 10 in their last five releases go to #1, when "Mama Told Me (Not To Come)" hit the top. The Jackson 5 fell with "The Love You Save" and the Temptations remained at 3 with "Ball Of Confusion", Blues Image were up to 4 with "Ride Captain Ride" and Freda Payne rolled up to position #5 with "Band Of Gold". The rest of the Top 10: Melanie with "Lay Down (Candles In The Rain)", the Carpenters roared up from 14 with "Close To You", the Beatles had another double-sided hit, at #8 with their 63rd and 64th hits in seven years--"The Long And Winding Road" and "For You Blue" while Vanity Fare were on their way down with "Hitchin' A Ride".
1971: The Bruce Springsteen Band appeared with Humble Pie at the Sunshine Inn in Asbury Park, New Jersey.
1974: "The Mac Davis Show", a summertime replacement show, premiered on television.
1976: Frank Sinatra married Barbara Marx.
1979: The concert film Rust Never Sleeps debuted at the Bruin Theater in Westwood, California.
1981: Cliff Richard's Love Songs was the top album in the U.K.
1981: Pablo Cruise had the fastest-rising song of the week, rising from 75 to 55 with "Cool Love".
1981: Kenny Rogers topped the Adult Contemporary chart with "I Don't Need You".
1981: "Bette Davis Eyes" by Kim Carnes, which was #1 for five weeks before slipping to #2, was #1 again for the third straight week, making a total of eight. George Harrison remained at 2 with "All Those Years Ago" and Air Supply ("The One That You Love") and Rick Springfield ("Jessie's Girl") held suit as well. The rest of the Top 10: Hall & Oates with the fourth hit for their album Voices--"You Make My Dreams", the Oak Ridge Boys found themselves at 6 with "Elvira", the former #1 "Medley" from Stars on 45 was #7, Joey Scarbury hit #8 with "Theme From 'Greatest American Hero' (Believe It or Not)" , Kenny Rogers moved up to 9 with 'I Don't Need You" and the Pointer Sisters made a move into the Top 10 with "Slow Hand".
1982: Phil Collen replaced Pete Willis at guitar for Def Leppard.
1987: Heart's sixth hit in the last two years, "Alone", reached #1. Kim Wilde had to relinquish the spot with "You Keep Me Hangin' On". Lisa Lisa & Cult Jam held on to #3 with "Head To Toe", Genesis was at 4 with "In Too Deep" and Whitney Houston had song # 5 with "I Wanna' Dance With Somebody (Who Loves Me)". The rest of the Top 10: "The Lady In Red" from Chris DeBurgh, Bon Jovi had #7--"Wanted Dead Or Alive", Herb Alpert had his 39th hit with "Diamonds", U2 was down to 9 with their former #1 "With Or Without You" and Smokey Robinson moved into the Top 10 with "Just To See Her".
1988:
Michael Jackson
released the single "Another Part Of Me".
1991: Prolific songwriters Burt Bacharach and Carole Bayer Sager filed for divorce.
1991: Roger Christian, lyricist who wrote for the Beach Boys and Jan and Dean, died at the age of 57 of complications from kidney and liver failure.
1992: A line of eight ties designed by Jerry Garcia went on sale in the United States, selling millions.
1992: "Tennessee" by Arrested Development was the #1
R&B song.
The Peppers reached #3...
1992: "Baby Got Back" spent a second week at #1 on the less-important "popular chart" by Sir Mix-A-Lot. Mariah Carey was at 2 with "I'll Be There", Red Hot Chili Peppers remained at 3 with their great song "Under The Bridge" and Celine Dion had #4--"If You Asked Me To".
1992: No Fences by Garth Brooks, which had already been a dominant #1 album and fell out of the Top 10 in June, re-entered the Top 10 on this date after 95 weeks on the album chart.
1992: Herbert Kenny of the Ink Spots died of cancer at the age of 77 in Columbia, Maryland.
1993: Neil Young, Pearl Jam and Booker T & the MG's appeared at Finsbury Park in London.
1994: The Rolling Stones released the album Voodoo Lounge.
1995: Mike Mills of R.E.M. had to have emergency intestinal surgery in Germany. The group canceled seven concert dates.
1999: Ricky Martin topped the chart in the U.K. with "Livin' La Vida Loca".
1999: Limp Bizkit had the top album in the United States with Significant Other.
2000: Lars Ulrich of Metallica was the first witness to testify at a United States Senate Judiciary Committee hearing concerning free sharing of music files on the Internet.
2001: New Orleans named its airport after Louis Armstrong. (Note: some websites report that the airport was renamed July 12, and some say it was in August. According to the New Orleans Shuttle and 'Airwaysnews.com', the name change occurred July 11.)
2001: The Eagles were in concert at the Festhalle in Frankfurt, Germany.
2002: Green Day and No Doubt played on day two of the four-day Move Festival on the Old Trafford Cricket Grounds in Manchester, England.
2002: St. Edward's Church in Stow-on-the-Wold, in the Cotswolds of England, hosted the funeral for John Entwistle, bass player of the Who.
2004: Lionel Richie, Avril Lavigne, Alanis Morisette, Lenny Kravitz, Nelly Furtado and the Corrs played the Prince's Trust concert in London's Hyde Park.
2004: Franz Ferdinand, the Chemical Brothers, the Strokes, Snow Patrol and Massive Attack appeared at the second day of the T in the Park Scottish Festival.
2004: Lloyd Banks owned the top album with
Hunger for More
.
2004: Bobby Brown turned himself in to Georgia police to face assault and battery charges. The idiot was accused of hitting wife Whitney Houston in December. And ruining her life, her career, etc., etc., etc.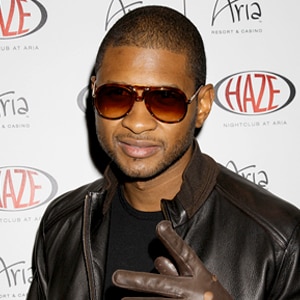 2004: Usher topped all others on the U.K. Album chart with Burn.
2006: Dennis Yost, great lead singer of Classics IV, suffered brain trauma when he fell down two flights of stairs at his home in Cincinnati, Ohio.
2006: Bill Miller, pianist for Frank Sinatra for over 40 years, died at the age of 91 from complications following a heart attack in Montreal, Quebec, Canada.
2009: The Eagles performed at the MEN in Manchester, England.
2009: "I Gotta' Feeling" by the Black Eyed Peas began a 14-week at #1 ending the 12-week stay by the group's "Boom Boom Pow". It was just the fourth time in the Rock Era that an artist had replaced themselves at #1. The others were the Beatles, Boyz II Men and Outkast. No one, though had ever been at the top of the chart for half a year consecutively, 26 weeks.
2011: Rob Grill, lead singer of the Grass Roots, died in Orlando, Florida at the age of 67 after being in a coma for several weeks following a stroke.
2014: Tommy Ramone (real name Thomas Erdelyi)

, engineer for Jimi Hendrix and later a drummer and guitarist with the Ramones ("Blitzkrieg Bop"), died in Queens, New York of bile duct cancer at age 65. (Note: some websites falsely report Thomas died July 7. He died July 11, according to 'Rolling Stone' magazine.)

Born This Day:
1911: Mitch Miller, leader of the Mitch Miller Gang and A&R head of Columbia records, was born in Rochester, New York; died July 31, 2010 in New York City after a short illness.
1931: Tab Hunter ("Young Love") was born in New York City.
1931: Thurston Harris ("Little Bitty Pretty One") was born in Indianapolis, Indiana; died April 14, 1990 of acute alcoholism and heart failure at his sister's home in Pomona, California.
1946: John Lawton, vocalist of Uriah Heap, was born in Halifax, West Riding of Yorkshire, England. (Note: several websites incorrectly list Lawton's county of birth as West Yorkshire. West Yorkshire didn't become a county until 1974, and, since Lawton was born in 1946, it is impossible for him to have been born there. At the time of John's birth, Halifax was located in the county of West Riding of Yorkshire. Some websites report John's birth as June 11. While there are no solid sources for either date, our best research indicates he was born on July 11.)
1947: Jeff Hanna, singer, songwriter and guitarist of the Nitty Gritty Dirt Band, was born in Detroit, Michigan.
1950: Bonnie Pointer of the Pointer Sisters and a solo performer ("Heaven Must Have Sent You" from 1979), was born in Oakland, California.
1953: Peter Brown ("Dance With Me" from 1978) was born in Blue Island, Illinois.
1954: Benny DeFranco of the DeFranco Family ("Heartbeat--It's A Lovebeat" from 1973) was born in Port Colborne, Ontario, Canada.
1959: Suzanne Vega ("Luka") was born in Santa Monica, California.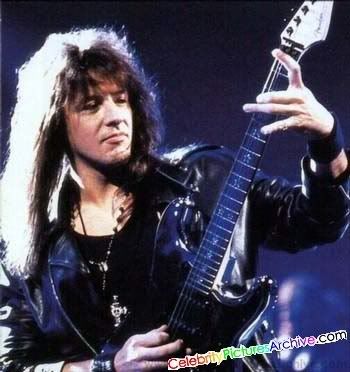 1959: Richie Sambora, The #85 Guitarist of the Rock Era* from Bon Jovi, was born in Perth Amboy, New Jersey. (Note: some websites claim Sambora was born in Woodbridge, New Jersey. He was born in Perth Amboy and raised in Woodbridge, according to the book 'Bon Jovi Style - A Timeline of Trivia About Your Favorites Band' by Melony Osterhoudt.)
1965: Scott Shriner, bassist of Weezer, was born in Toledo, Ohio.
1966: Melanie Appleby of Mel and Kim was born in Hackney, London; died at the age of 23 of pneumonia following treatment for metastatic paraganglioma in Westminster, London, on January 18, 1990.
1975: Lil' Kim (Kimberley Jones) was born in Brooklyn, New York. (Note: some websites claim Jones was born in New York City or in Hackensack, New Jersey. According to the 'Encyclopedia of African-American Actresses in F
ilm and Television' by Bob McCann, she was born in Brooklyn.)